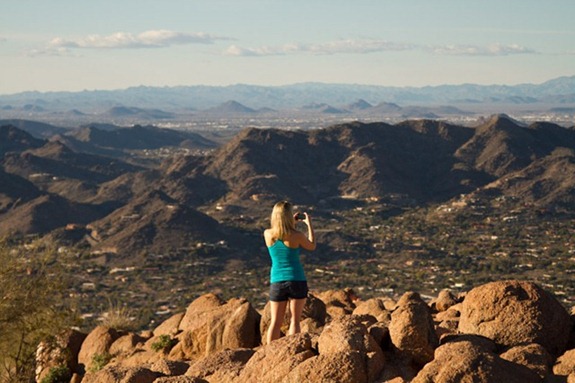 The August Challenge is in full force! I hope you are well on your way to making August a fear-conquering month.
I decided I need a way to keep myself accountable online throughout the month of August, so I created a page just for this challenge where I'll be logging my daily feats. It's going to function as a personal diary of sorts, only you'll be able to follow along throughout the month. I encourage you to leave comments on the page documenting your own daily accomplishments. I see some of you have already done that, so thank you!
The page is found under the main menu "Popular" category and then under "Challenges".
You can find my daily log here –> Do One Thing A Day That Scares You
I have so many things I want to tackle this month head-on and for the first time in a while, I feel inspired rather than just thinking about the fear associated with it.
Last night, I asked you on Facebook what fears you have overcome so far and I was blown away by your comments. You are all doing amazing things and I find myself inspired when I read how you are doing. Let's keep the conversation going all month long!
A few of you mentioned that committing to one thing a day for an entire month is intimidating. Rather than feel intimidated, I encourage you to modify this challenge to suit your own needs. Maybe you'd rather set one overarching goal each week and work towards that. It's really up to you how you want to go about it!
This Week's Veg Link Round Up
New Canadian Food Labeling Rules to Take Effect – via Globe and Mail
25 Ways To Move More This Weekend – via Huff Post
Cantaloupe in Coconut Rose Cream via Kiran Tarun
A Decade of Decline for US Meat Consumption – Have We Seen "Peak Meat"? via IDA Blog
USDA Retracts Meatless Monday support after outrage from meat industry – via ABC News
Oxfam talks about USDA's retraction and why they still support Meatless Mondays as part of their Grow Campaign – via CNN
Food Styling 101: Soup – via Bittersweet
The Forks Over Knives Cookbook is already featured on Amazon Bestseller list 2 weeks before release –  via VegNews
VegNews hosts the 2012 Veggie Awards highlighting vegan businesses, products, and people. I am thrilled to be nominated in the blog category next to so many bloggers I admire. To casts your votes, see here.
Study Suggests Genetic Clue Why Women Live Longer – via Globe and Mail
Have a lovely, fear-conquering weekend!