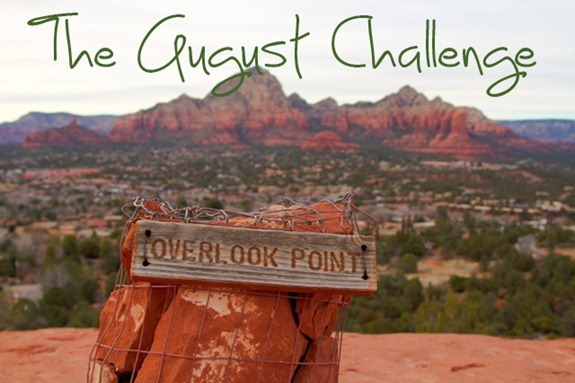 Fear.
I don't care who you are or where you come from, we all struggle with various fears on a daily basis. It's one thing that unites us all, but it's also something we don't talk about very often. Instead, we often hear much more about hate, anger, jealousy, and criticism which only further leads to more fear. What if we just started talking more about what scares us?
Fear can be crippling. As someone who has suffered from chronic anxiety my entire life, I know that all too well. If left unchallenged, our fears can multiply. I personally fear failure, mistakes, judgment, health of myself and loved ones, not being worthy or deserving, disappointing myself and others. I even fear that I won't be able to overcome my fears. Sometimes fears are on a smaller scale, but they seem difficult nonetheless – going out to see friends, making a difficult phone call, or getting back into an old sport. Fear can be motivating, "Oh I don't want to mess up my speech, so I'm going to practice every day this week." or demotivating, "I messed up and feel like an idiot, so I won't make myself vulnerable again."
Because of our fears and in spite of our fears, I'm making a special challenge for the month of August. This month I'm personally challenging myself and any of you who are interested to take control of our fears, whatever they may be!
From the wise words of Eleanor Roosevelt, my challenge for August is to do one thing a day that scares you.
The beauty of this challenge is that YOU define it. You make the rules and decide what is challenging for you. We all know ourselves better than anyone and it's up to us to define this challenge in a way that meets our own needs.
I currently have some things in my life that are holding me back and I'll be working daily this month to challenge fears and negativity and make room for personal growth.
To keep myself accountable, I'm logging my daily feats on a calendar each day. By the end of the month, I'll hopefully have a log of large and small fears that I overcame. The end result is intended to build confidence, inspire new personal challenges, and remind ourselves that we are more powerful than we know.
How to participate
As always, let me know in the comments if you'd like to join in! I'd love to hear about what fears you've overcome all month long, so feel free to leave a note on my blog or Facebook page and tell me about it. If you write a recap at the end of the month on your blog and send it to me, I will try to compile all of the links in a post so others can read about your journey too. I'd love to hear about your experiences!
Last but not least, here are some quotes on fear to get us inspired: (source)
"There are two basic motivating forces: fear and love. When we are afraid, we pull back from life. When we are in love, we open to all that life has to offer with passion, excitement, and acceptance. We need to learn to love ourselves first, in all our glory and our imperfections. If we cannot love ourselves, we cannot fully open to our ability to love others or our potential to create. Evolution and all hopes for a better world rest in the fearlessness and open-hearted vision of people who embrace life."
― John Lennon

"Expose yourself to your deepest fear; after that, fear has no power, and the fear of freedom shrinks and vanishes. You are free."
― Jim Morrison

"Nothing in life is to be feared, it is only to be understood. Now is the time to understand more, so that we may fear less."
― Marie Curie

"Don't be afraid of your fears. They're not there to scare you. They're there to let you know that something is worth it."
― C. JoyBell C.
For more inspiring quotes, see my quote page.
If you are looking for more personal work, my Gratitude Challenge, could work hand in hand with this month's challenge.
Here's to August!