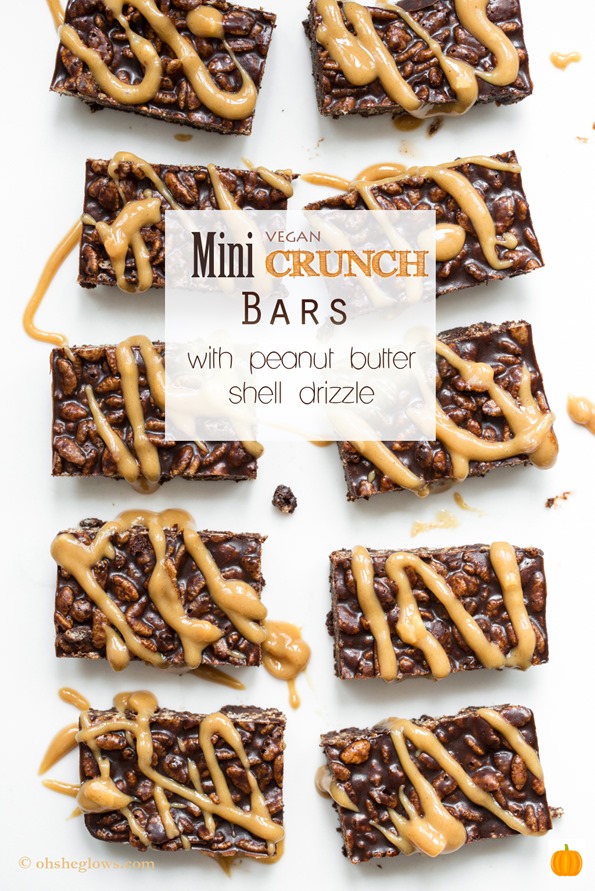 When Mother Nature gives you a rainy, dreary weekend in October, I say dive into Halloween prep. Look online for costume ideas, troll the dollarstore aisles for decorations, buy a massive pumpkin, and make candy bars. You'll be feeling better in no time!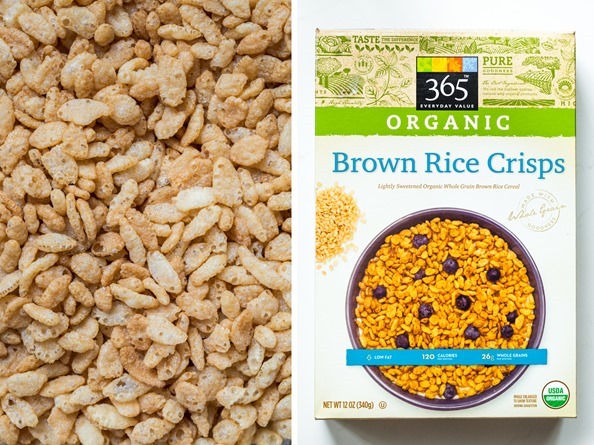 As a kid, I always loved Crunch Bars. There's just something about crispy rice cereal wrapped in chocolate that is so much fun to eat. Luckily, it's really easy to make a vegan version of the popular candy at home. Unlike the store bought bar, my version is free of dairy, soy, and artificial flavour.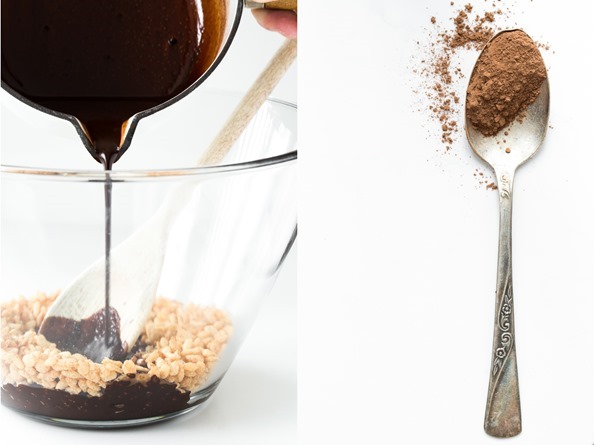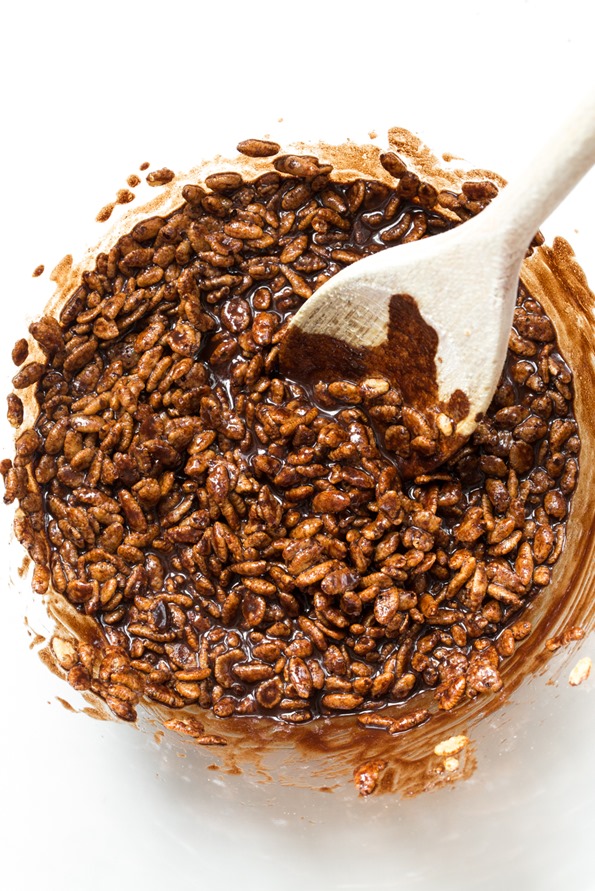 To take this bar to the next level, I drizzled on a peanut butter shell made with all-natural peanut butter, a bit of coconut oil (to help solidify the drizzle when chilled) and sweetener. For shizzle, my drizzle. As always, the chocolate PB combo was a match made in heaven. If you'd like a nut-free version, feel free to swap out the PB for sunflower seed butter (like Sunbutter) or you can just skip it entirely. Either way, this mini bar is an easy way to get your chocolate fix and it would make a fun treat to serve for Halloween too!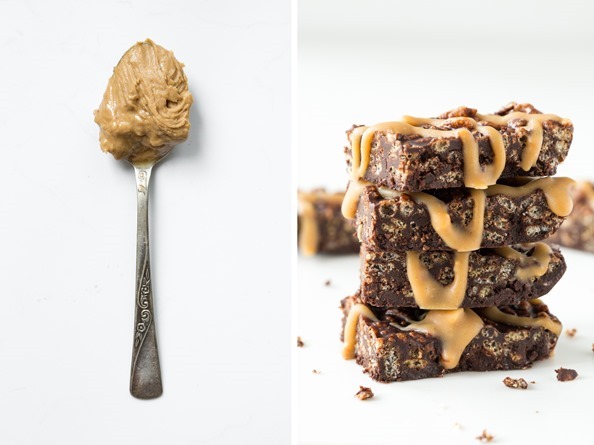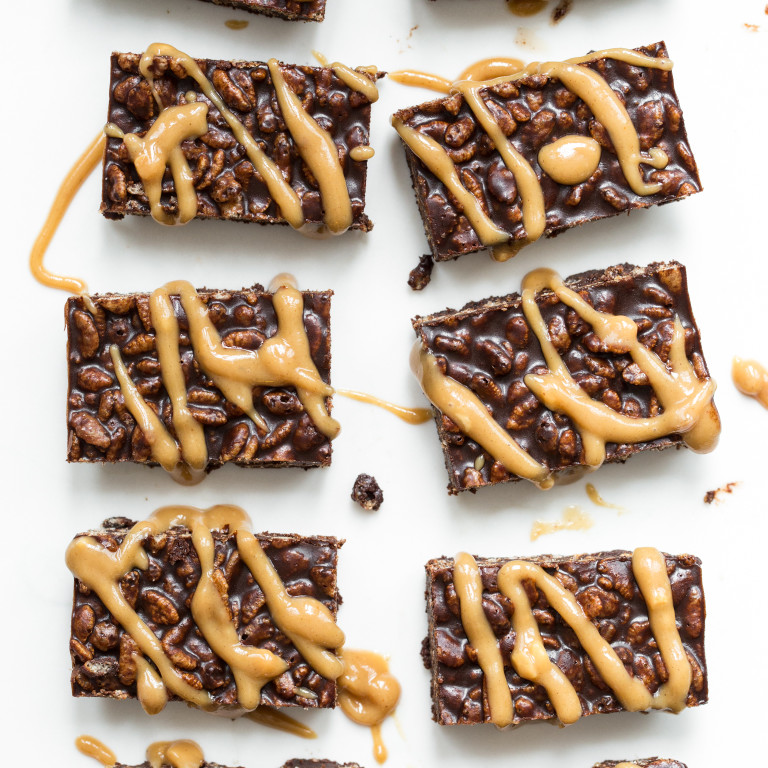 Mini Crunch Bars with Peanut Butter Shell Drizzle
Vegan, gluten-free, no bake/raw, soy-free

Yield

12 mini bars
Prep time

Cook time

0 minutes
Chill time

15
Total time

Like the store bought candy bar, only much tastier and better for you! This dark chocolate bar comes together in about about 15 minutes flat. Try serving it at a Halloween party, but make sure to keep the bars in the freezer until just before serving. They will get soft at room temperature so you can try serving them on a chilled plate. One thing is for sure, they won't last long!
Ingredients
Crunch Bar
1/2 cup coconut oil
1/2 cup unsweetened cocoa powder
5 tablespoons liquid sweetener (maple syrup, agave, etc.), or to taste
pinch of fine grain sea salt, to taste
1 teaspoon pure vanilla extract
1 cup rice crisp cereal
Peanut Butter Shell Drizzle
2 tablespoons all-natural peanut butter (or any nut/seed butter of choice)
1.5-2 teaspoons coconut oil, as needed to thin out
1 teaspoon liquid sweetener (maple syrup, agave, etc.)
Directions
For the crunch bar:

Line a 9x5 inch loaf pan with two pieces of parchment paper, one going each way. In a pot over low heat, gently melt the coconut oil and then whisk in the rest of the crunch bar ingredients (except the rice crisp) to taste. Once the mixture is smooth remove from heat and stir in the rice crisp cereal. Pour mixture into prepared pan, smooth out, and then freeze for 10-15 minutes, or until the chocolate is solid.

For the PB drizzle

: Melt the coconut oil and then whisk in the peanut butter and liquid sweetener. Adjust to taste if desired. Scoop into a plastic baggie.
Remove crunch bar from freezer and cut into 12 small bars. Snip a tiny hole in the baggie and drizzle the PB mixture onto the bar (you can also try drizzling it with a spoon, if desired).
Return bars to the freezer until the PB drizzle is solid, about 5 minutes.
Serve straight from the freezer or fridge. Bars will melt slightly at room temperature so I don't suggest keeping them out long. Store leftovers in the fridge or freezer.
Tip:
Note: To make these bars nut-free, use sunflower seed butter (I like Sunbutter brand) in place of the peanut butter.
Nutrition Information
(click to expand)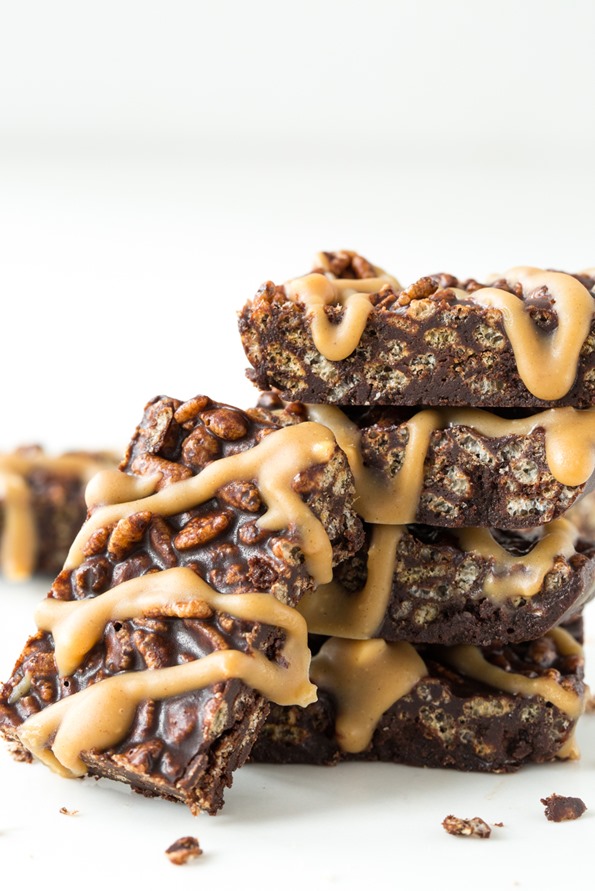 Cookbook Giveaway Winner!

The winner of a signed copy of my cookbook goes to: Beth S.!
Congrats Beth!! I'll shoot you an email this morning to collect your info. A BIG thank you to everyone who participated in the What Did U Do? Farm Sanctuary campaign! I just found out the fundraiser is extended until October 9th, so there is still time to donate if you still want to help out. hugs!