Good morning! :)
Yesterday was a crazy day. I was up until 1am implementing the new Fedex shipping module into the shopping cart and getting ready for March madness. This was after baking all day! I was one tired girl. The good news is Fedex is now integrated in the shopping cart and will be used for all US shipments and will be offered for Canadian shipments as well! Yippee.
The reason we switched to Fedex is because we had some major problems with USPS (lost packages, delayed packages, etc). It was one huge headache. My neighbour has her own business and she told me that Fedex is amazing. I got a quote way back in October 2009 when some of you suggested Fedex to me, however the rate quote that I received was a bit high. Since my volumes have gone up, I was able to negotiate a much better rate this time.
The US shipments are about to get a lot better with Fedex. Firstly, the packages only take 2-7 business days, and secondly, if you ship your package to a non-residential address (e.g., your workplace) you will save up to $2.50 off your shipping charge! Awesomeness!
Whew…that was long…moving on! :)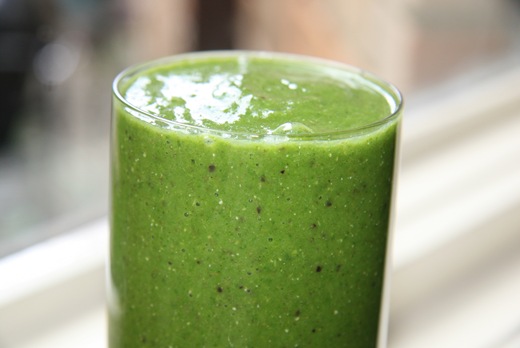 I had a delicious green monster to start the day today:
1 cup hemp milk
2 kale leaves
1/2 serving Manitoba Harvest Hemp Pro 70 protein powder
1 frozen banana
1 spoonful cashew butter
1/4 cup blueberries
1 T chia seeds
Ice
I took yesterday off exercise because my bum was sore after the run on Sunday (I think it was the evil Spadina hill!).
This morning I did a combination of running and strength training. I always debate between whether I should run first or strength train first, and I usually end up running first because I find that my legs are too tired to run after doing so many squats, lunges, etc.
What do you guys do first: cardio or strength? Are there any benefits to my training to do strength first?
The tempo run:
Mile 1: 6.2, 2% incline
Mile 2: 6.4, 2% incline
Mile 3: 6.6, 2% incline
Mile 4: 6.8, 2% incline
Mile 5: 7.5-8 mph, 1% incline
Two things I am going to work on more during my training for my 3rd half marathon (May 30th) are:
Speed work
Negative splits
Negative splits are when the second half of your run is faster than the first half. Today was a negative split. Last year I almost always ran slower during the second half of my runs than the first half. I want to fix this in 2010!
I also try to make the last 1/2 mile very strong as if I was approaching a finish line in a race. I find visualizing a race and the finish line also helps with treadmill boredom!
Do you have any current running goals for 2010 or aspects that you are working on or trying to improve?
I find trying to improve certain areas makes the training much more enjoyable!
Then I did about 10-15 minutes of strength training from the Booty Camp Fitness DVD. Lunges, dead lifts, burpies, squats, core work, plyometrics, etc.
Another song I am loving to run to: Bulletproof by La Roux. So amazing!
This is a snack I can't get enough of lately. I made this a lot during the Olympics and Eric and I would gobble it up.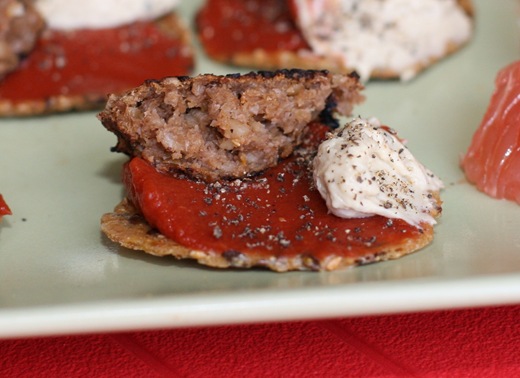 They are so easy to whip up and might I say…quite fun to pop in my mouth! They would also make a fun appetizer on a serving tray.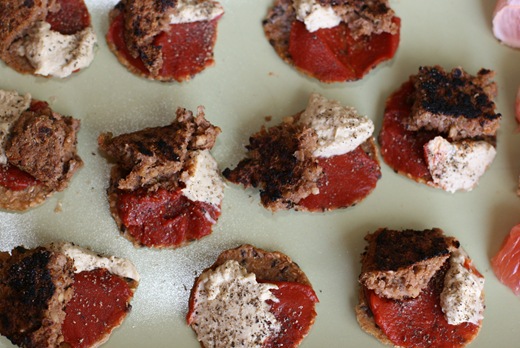 Veggie Burger Poppers
1 veggie burger (I was planning on making the In A Jiffy Spelt Veggie Burgers but was out of a few ingredients so I used an Amy's Texas burger)
Mary's Crackers
Hummus
Black Pepper
Tomato paste or salsa
Can't get enough of these lately…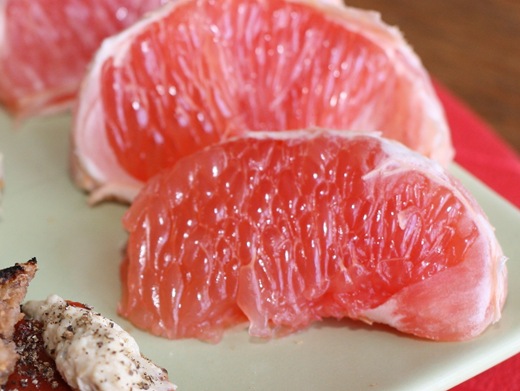 I also sampled some new Herbal Infusions tea that was sent to me to review. I tried the Peppermint Dream which is a combination of premium peppermint and lavender tea. I was really excited to try it out because I am a huge fan of both flavours.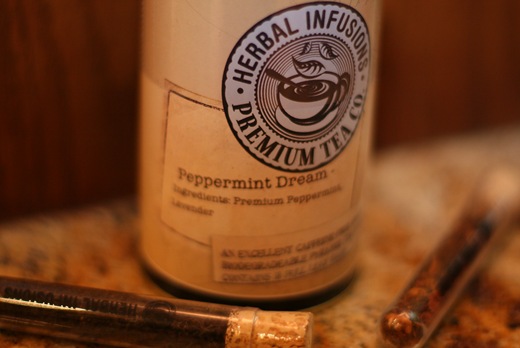 It tasted fabulous just like I hoped it would be. Soothing with some PEP! The perfect après- dîner tea.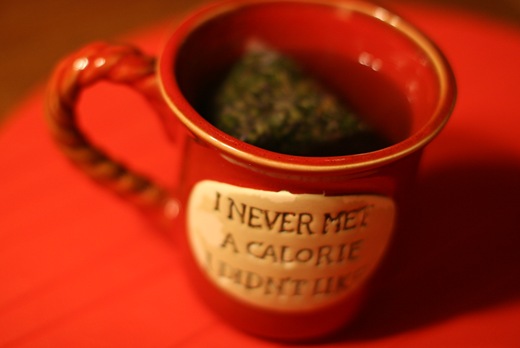 March Madness at Glo Bakery:
Today marks the release of the March Madness Glo Bar Variety Pack featuring 10 delicious flavours. This is the first time I have ever had a variety pack that included 10 different flavours at once! Buy 10 bars and save 10% and buy 20 bars and save 20%!
Also…
Every single Glo Bar flavour is on sale today!!
Off to work I go. Have a great day!

If your ship doesn't come in, swim out to it.
– Jonathan Winters