Well, it excites me to know that others share my enthusiasm for these crazy posts. And boy, sometimes do I ever feel like I am slowly going crazy. Voting is now open, if you care to help me advance to the next round.
While the challenges are certainly demanding, I am having lots of fun. I enjoy that each challenge gives a lot of room for interpretation and creativity so I don't feel too restricted with what I 'have' to do.
You know what else I enjoy?
Using leftovers in fun ways.
The Protein Power Chili that I made for Challenge #6 made a huge pot and quite frankly, I am getting sick of eating bowl after bowl of chili. Sure, I could freeze it, but my freezer is already brimming with goodies (Power Me Up Pumpkin Sesame Cookies and Strawberry Oat Squares, I am looking at you!).
I used the chili in place of a pasta sauce in this layered casserole recipe.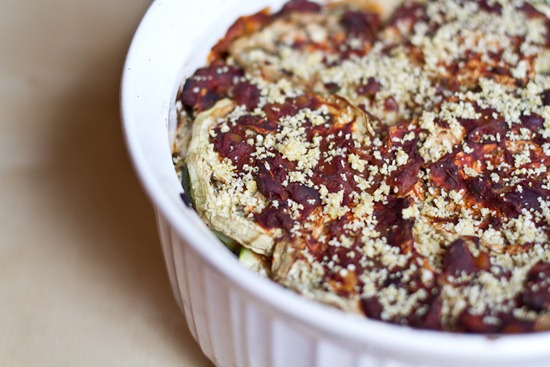 Layered Eggplant and Zucchini Casserole
Adapted from here.
Ingredients:
2 medium eggplants
1.5 medium zucchini, thinly sliced
2 cups leftover homemade chili OR pasta sauce
One 15-ounce can navy (great northern) beans, drained and rinsed
1/2 tablespoon nutritional yeast (optional)
1 teaspoon basil
1/2 teaspoon oregano
2 garlic cloves, minced
1 cup spinach (optional)
2 tbsp extra virgin olive oil
1/2-3/4 teaspoon sea salt, to taste
Vegan parmesan cheese, for garnish
Directions: Preheat oven to 450F. Peel the eggplants and cut into 1/4-inch slices. Lay on a lined baking sheet and pre-cook eggplant only for about 15 minutes, or until shrivelled (see picture below). Remove from oven and cool.  While the eggplant is cooking, slice the zucchini and set aside. Now prepare your bean filling, by processing the drained beans, herbs, salt, garlic, olive oil, and nutritional yeast (optional) in a food processor until smooth. Gather the eggplant, zucchini, sauce, and bean filling and get ready to layer your casserole.
Preheat oven to 425. Grease a mid-sized rectangular casserole dish with oil. Put a thin layer of sauce in the bottom of the dish as shown below. Arrange 1/3 of the eggplant slices over the sauce. Spread 1/2 of the bean filling over the eggplant, and put half of the zucchini on top. Add a layer of the sauce. Repeat eggplant, bean filling, zucchini, and sauce. Place the final layer of eggplant over the top and pour the remaining sauce evenly over top, spreading with a spoon.
Bake for about 40 minutes at 425F. Once zucchini is cooked remove from oven and allow to cool for about 5-10 minutes before serving. Sprinkle on some vegan parmesan cheese if desired. Makes 4-6 servings.
First things first, pre-bake the eggplant until it gets all shrivelled up like my hands after too many dishes.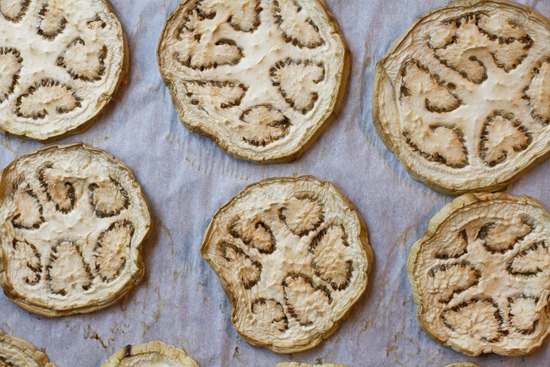 That's about right.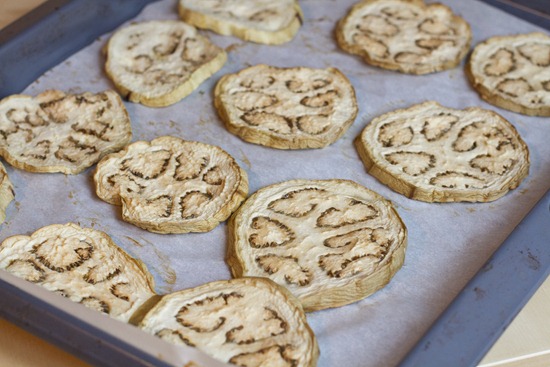 (Note: 2 sliced eggplants made about 3 baking sheets worth!)
Slice up your zucchini!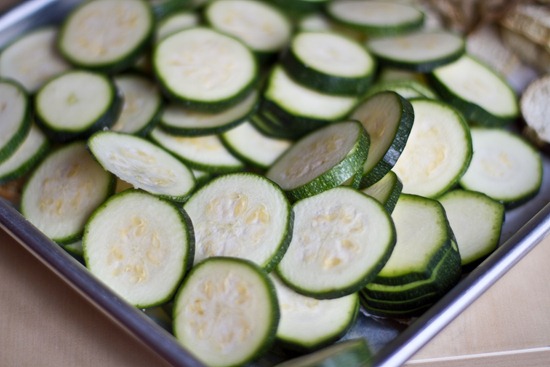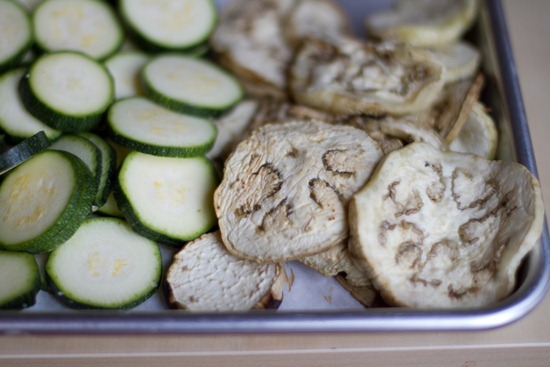 Now make the creamy filling with navy beans, herbs, garlic, and sea salt.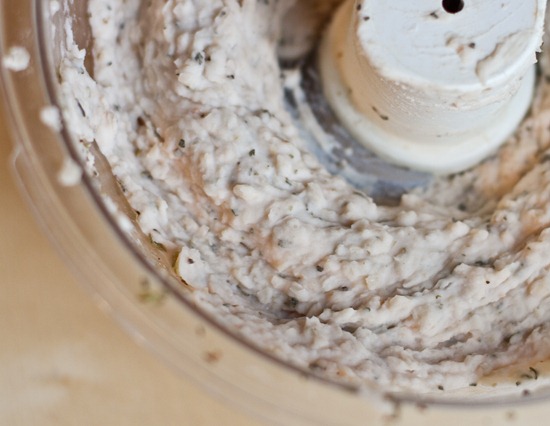 The original recipe called for 1 cup of spinach in the creamy filling, however I didn't have any. I would use it if you have some, but by no means is it necessary for it to work.
Lightly oil a casserole dish and spread on a thin layer of chili or pasta sauce.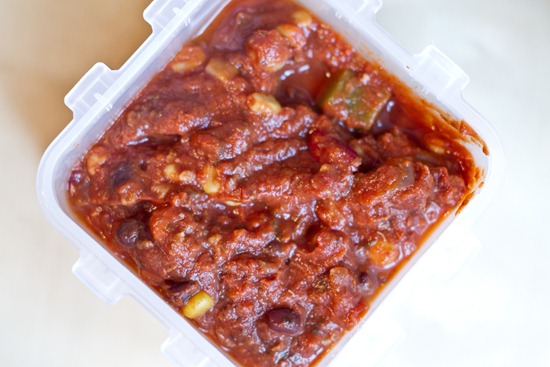 That'll do.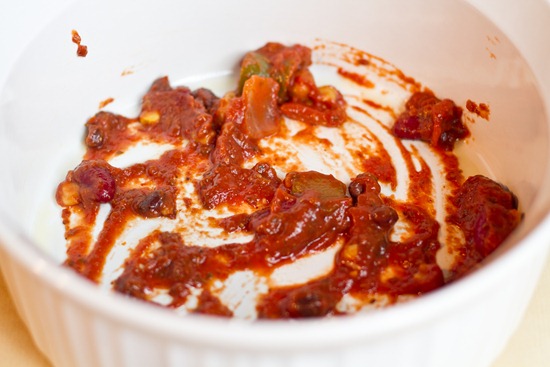 Now add a layer of sliced (pre-cooked) eggplant. Try not to eat them all before using! Or maybe that is just me who loves baked eggplant fresh out of the oven.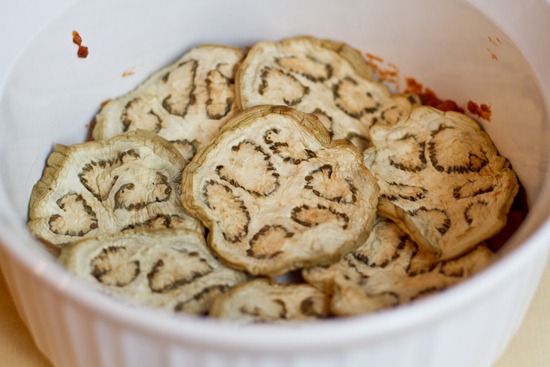 Followed by a layer of creamy filling…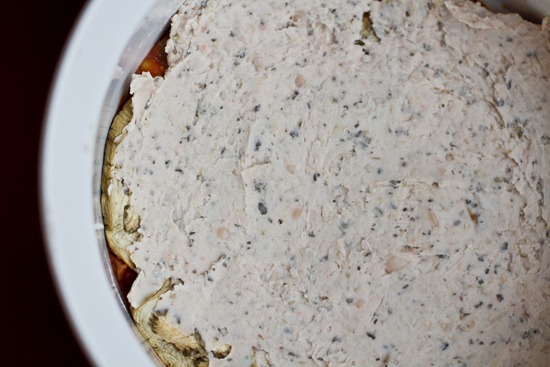 (It is a bit hard to spread around, but not to worry!)
Next a layer of zucchini…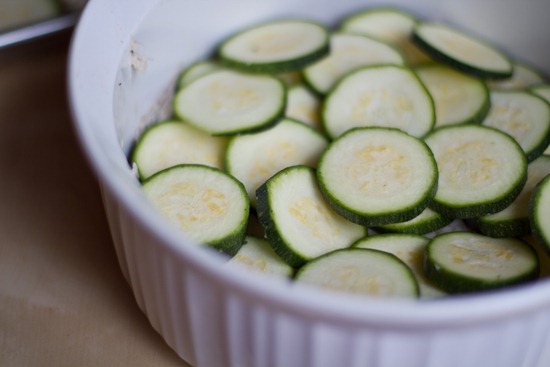 Followed by a layer of chili or pasta sauce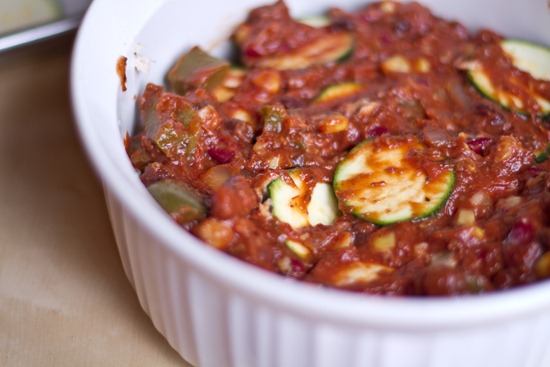 Now repeat the full set.
And finish with a layer of eggplant and sauce!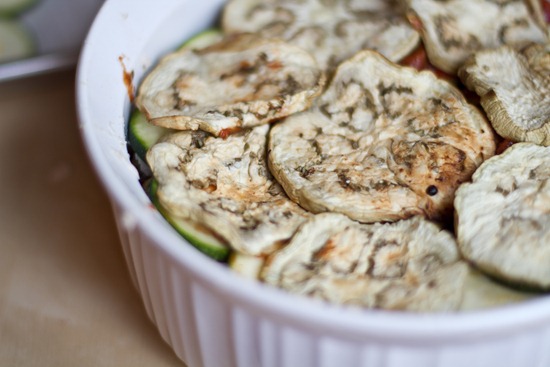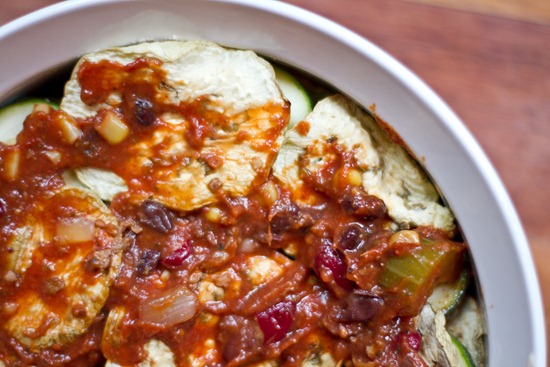 Bake for about 40 minutes at 425F.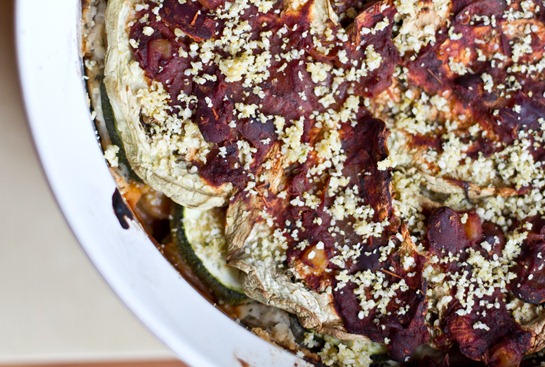 Let cool for about 10 minutes and serve.
This casserole is weird and wonderful and downright crazy, but I loved it. Lots of different textures and flavours. The creamy filling was also quite nice!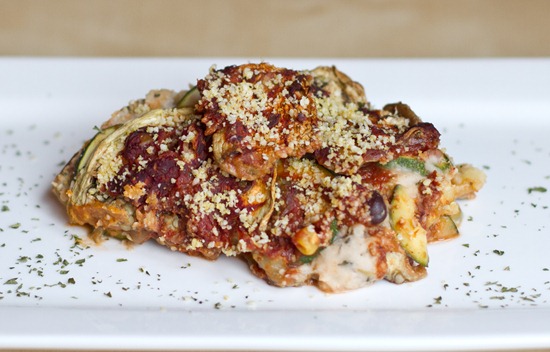 I almost caught myself thinking the eggplant was a lasagna noodle! The eggplant really worked in this casserole.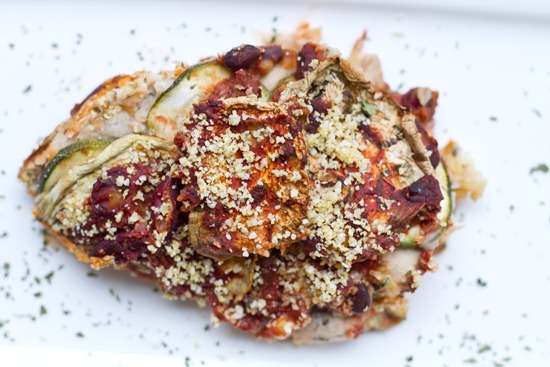 I sprinkled lots of Vegan parmesan cheese on top for fun.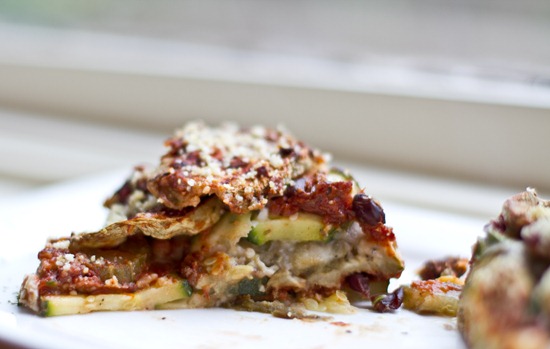 Now, I shall enjoy a Pecan Pie truffle for dessert and finish up my work for the day.
What recipes would you like to see coming up on OSG?