Good morning!
Karyn's on Green was lots of fun! Gosh, I wish this restaurant was in my area. They make the best vegan food I have ever tried. Yes, it's true. I was lucky to be able to sample several dishes and everything I tried was spot on perfection.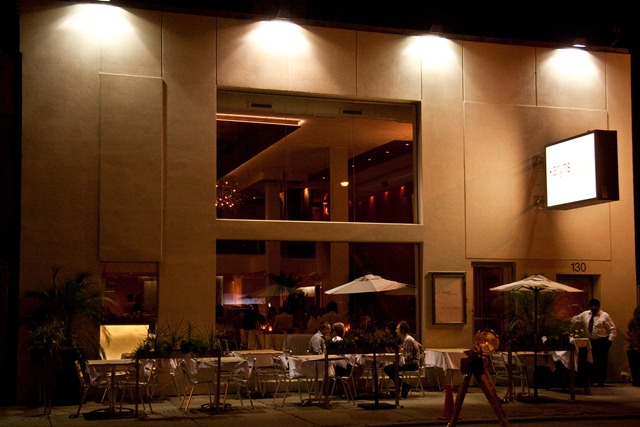 We had the upstairs lounge reserved and it was very swanky inside.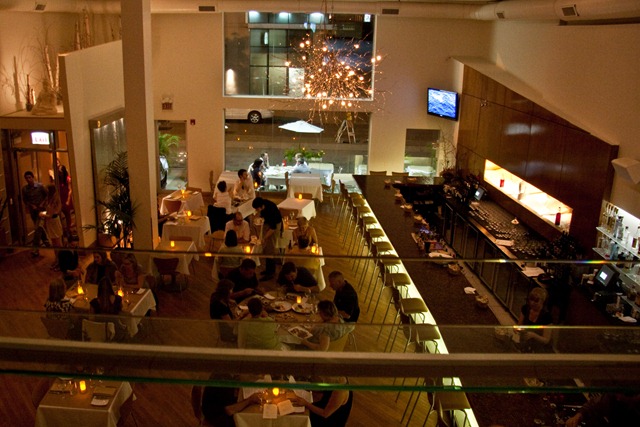 A large group of about 35-40 of us!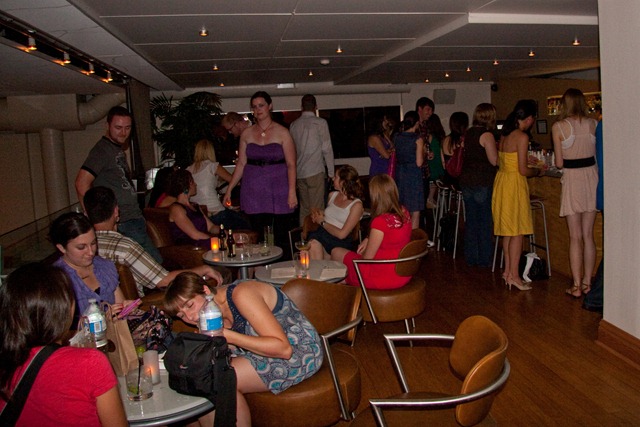 Several husbands came too! Score. ;)
After looking over their amazing drink menu, I was swept away by the moment and decided a classic martini sounded so fabulous.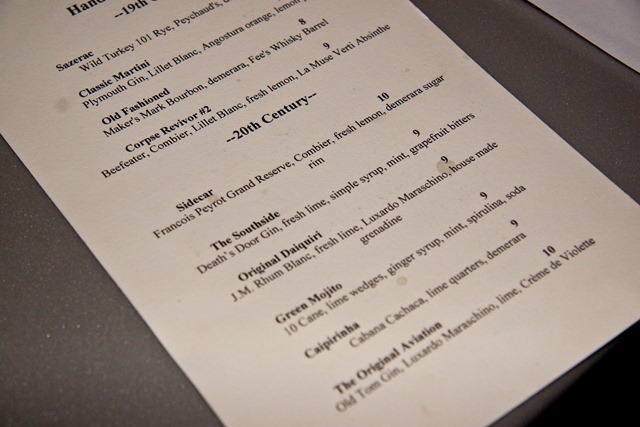 We had three bartenders/servers.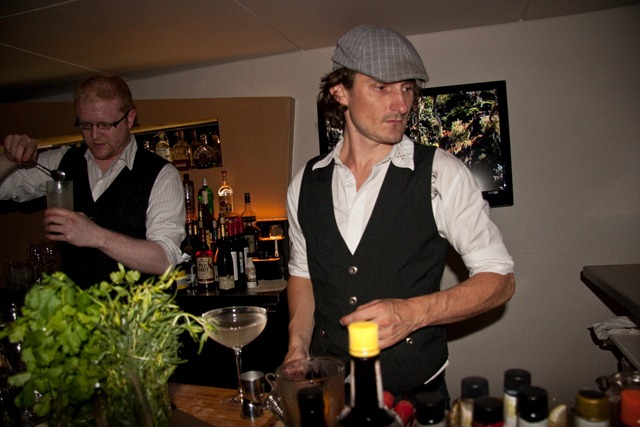 This classic martini was made up of Plymouth Gin, Lillet Blanc, Angostura orange, lemon peel.
It was strong and I could only sip 1/2 of it throughout the night! I didn't want anything with tons of sugar though so it was perfect to sip on.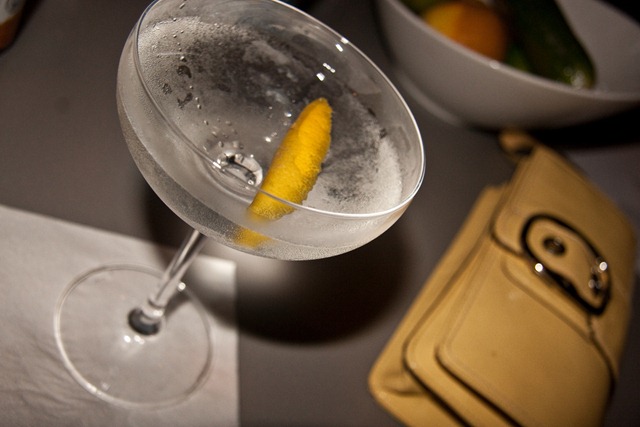 Finally got to meet more awesome ladies! I have known Mara since we started our blogs in 2008. It was so fun to meet in person.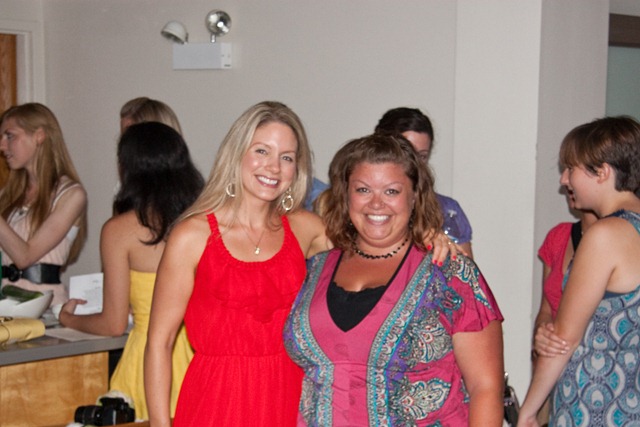 Sheila invited us to California….trouble!!! ;)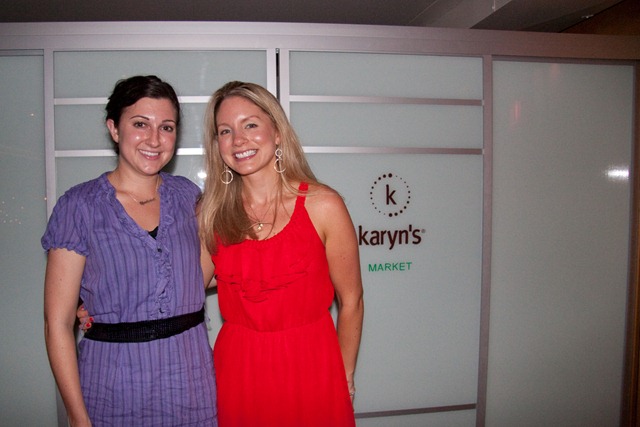 Now, I must tell you about this food. I always feel like I am failing miserably when I describe food that truly changes my life because no words seem worthy of describing the taste bud explosion that went on in my mouth last night.
A few of us decided to split a bunch of appetizers and mains! It was such a good idea because we all got to sample everything.
I was raving to everyone about the Heirloom Beets (made up of citrus beet purée, apple, dill) so we got it again.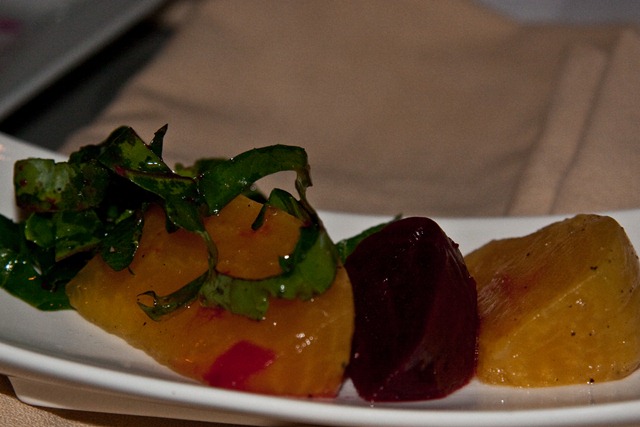 Bears, BEETS, Battlestar Galactica!!!!! ;)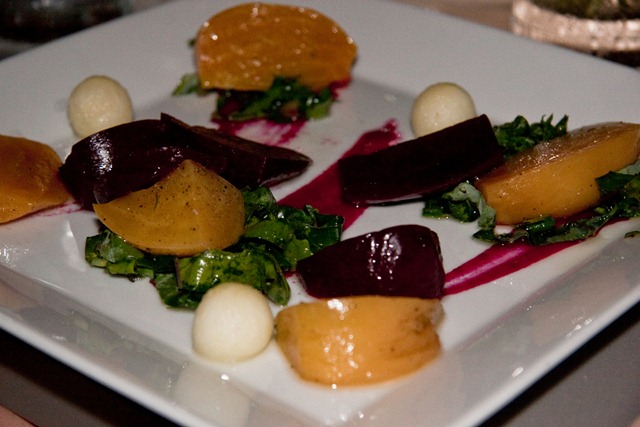 Tons of us also got the Wild Mushroom Risotto (made up of smoked foraged mushrooms).
It is off. the. hook. I can't handle the goodness. I would pay good money for this recipe!!!!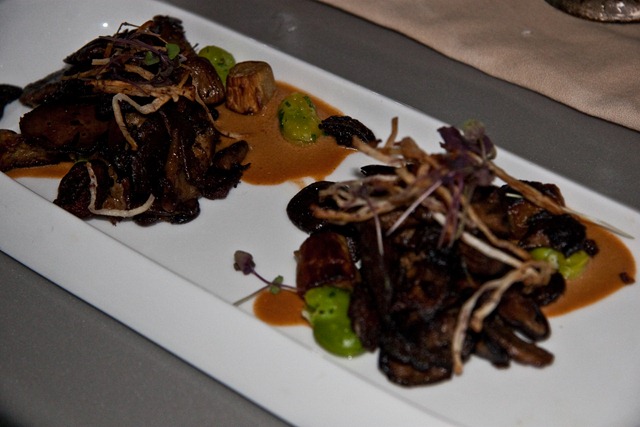 I didn't try the Maki Roll (red beet, avocado, cucumber, jalapeño, carrot, rice, spicy aioli), but heard they were good!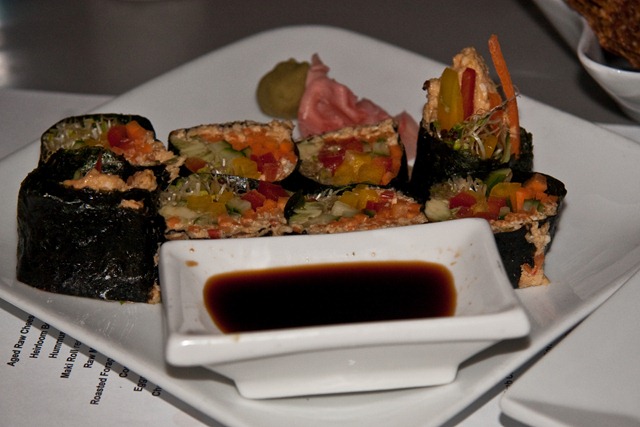 And now for the grande finale.
I present the Arugula pizza with yukon potatoes and caramelized onion.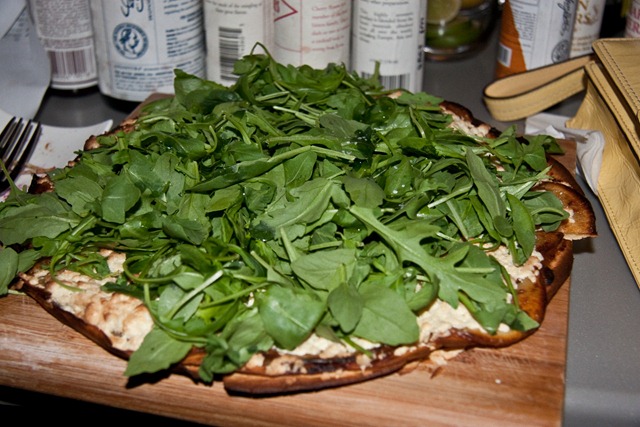 I know, I know, you are probably thinking a huge ???? right now. Please believe me when I say that this picture didn't come close to doing it justice.
It had a homemade vegan cheese sauce. It was the BEST thing in the world.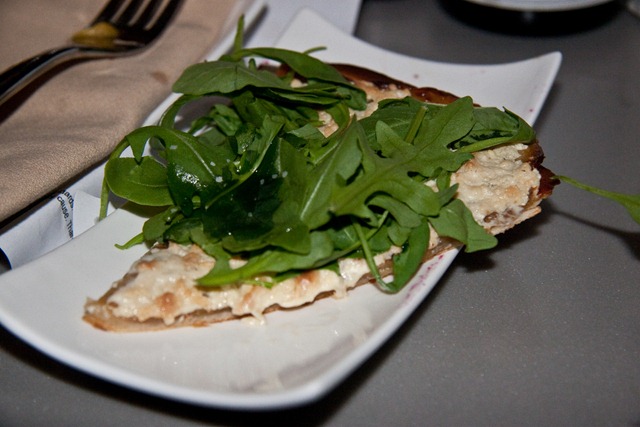 I desperately want to know how they made the cheese sauce!!! I'm thinking some kind of cashew blend??
Everyone loved the pizza.
The Crab Cakes (sautéed spinach, creole mustard aioli) were also delicious: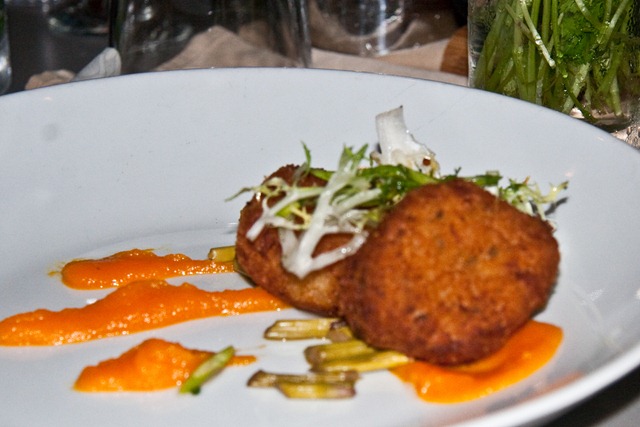 Diana also said the tofu was great! I think it was tofu anyways!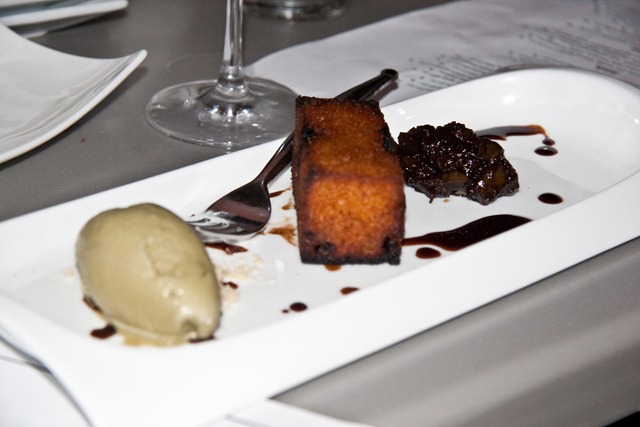 Eric had the 'chicken' legs (sweet potato hash, swiss chard, sweet barbecue sauce) and he inhaled it before I got a picture! lol.
I also had the pleasure of meeting Karyn herself and she is really nice!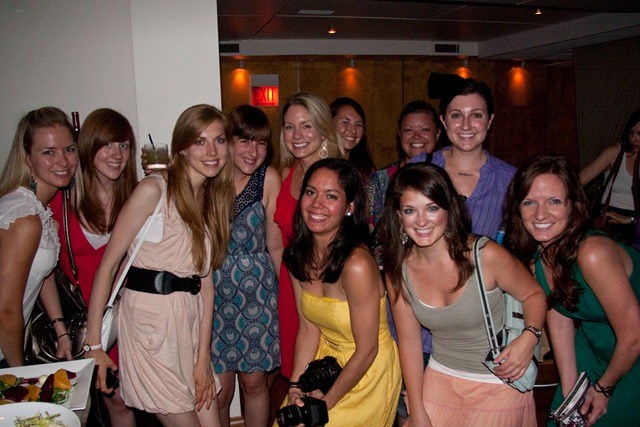 Eric and I got back to the hotel room around 11:30pm…of course, never as early as I hope!
This morning was the big 5k & 10k Healthy Living Summit fun run at 8am.
Tons of people met in the lobby…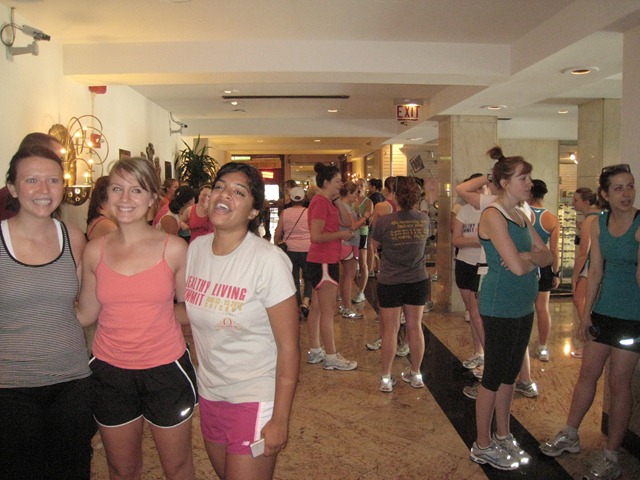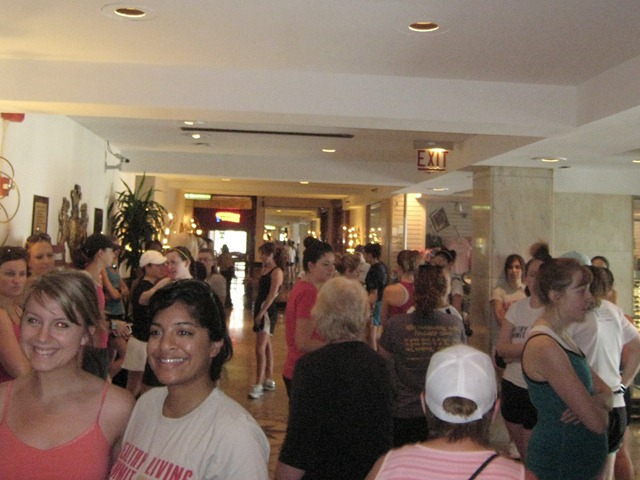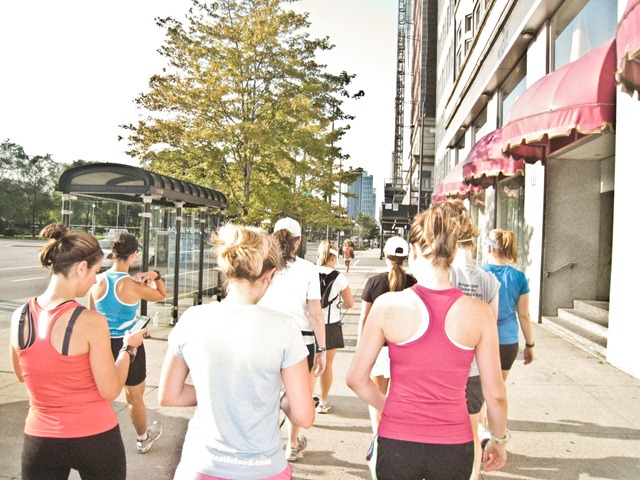 I did the 10k and it got really hot out there. Many of us hit a wall around mile 4! We took lots of walking breaks.
Gorgeous scenery of course…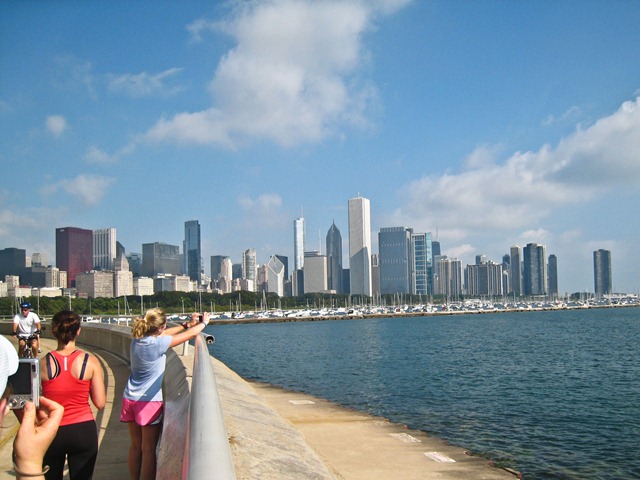 I think we did the 10k in just under 55 mins.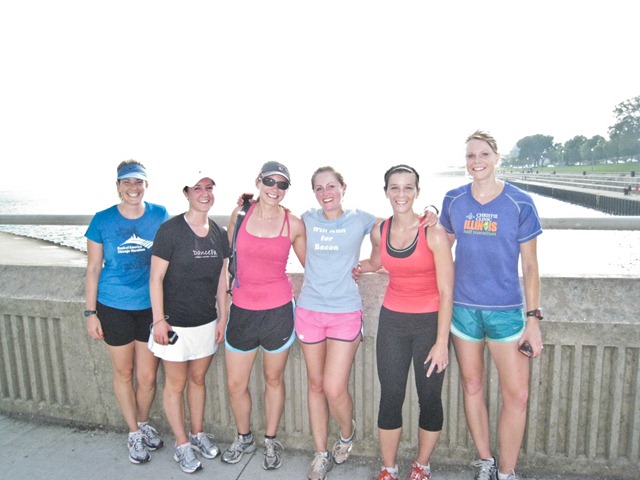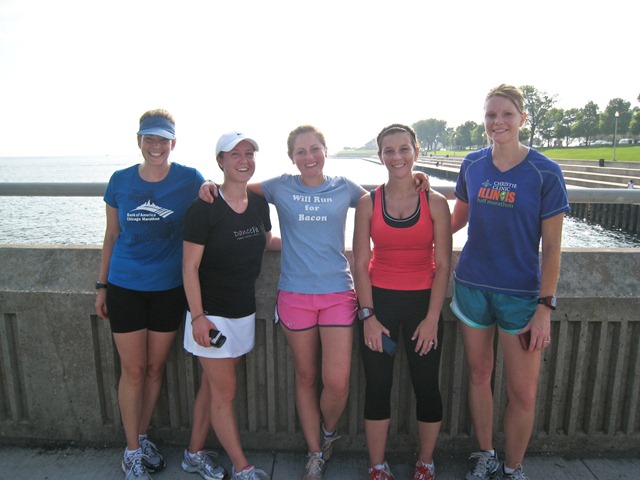 It was a fun and challenging run. I headed straight to the breakfast in the conference room and loaded up on fruit!
Eric and I split it…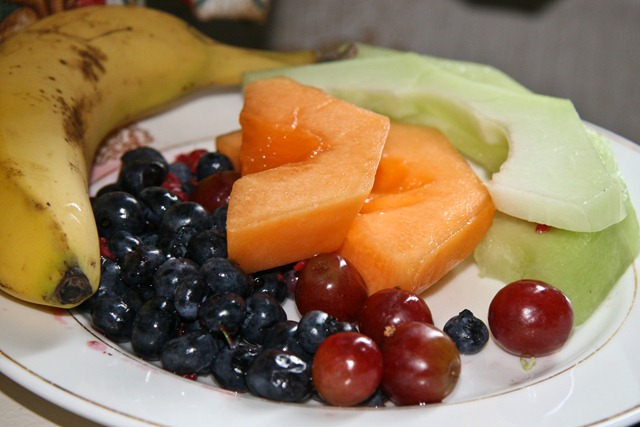 And we each had a muffin to go with it.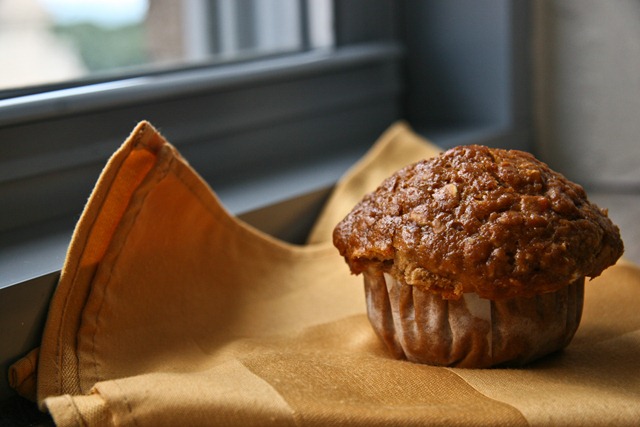 The conference was a whirlwind of fun. Eric and I are here until Wednesday and very excited to do lots of touristy things over the nest few days! :) We might go to the water and air show this afternoon. :)
Enjoy your day!