…is everywhere!
From the internet to cooking magazines to old, worn, and loved cookbooks.
From having your first encounter with a new crazy fruit to experiencing your first local and organic CSA to falling in love with a new restaurant.
Inspiration is indeed everywhere.
One of the things I love about blogging is that it gets my creative juices flowing.
Not only that, it provides a fun platform to do so! The gratification is immediate. The connection with others is immediate.
From the kitchen, through my camera lens, and onto the computer screen.
From my sneaker, onto the pavement, and across the finish line.
From reader's inspiring comments to flipping through a tattered and stained cookbook, the culinary neurons have no choice but to go off like fireworks.
Blogging is my Culinary Viagra.
Of course the creative juices do not always flow.
Ha.
Let's be real.
Sometimes my creativity resembles the Sahara. Some days, you could take my brain and squeeze it and not one creative juice would drop.
(This is when I know that it is time to take a break until I have that desperate urge to run to the kitchen, frantically throwing ingredients about while a flour cloud puffs over my head and I cackle in delight.)
Inspiration cannot be forced.
Tonight my inspiration came from this delicious beet salad that I had at Karyn's on Green: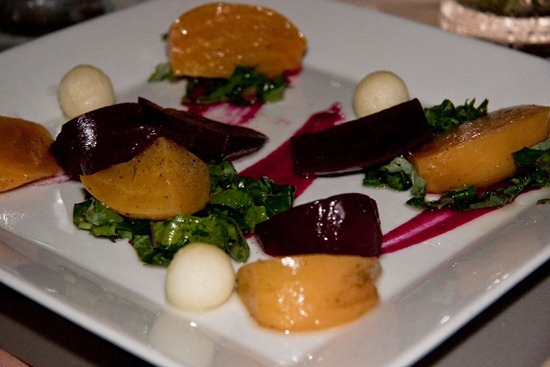 This was the salad that solidified the fact that my heart beats for beets and that I no longer have to associate beets with the canned variety my dad used to try to make me to eat at Thanksgiving and Christmas every year.
Tonight I knew it was time to add my own unique touch to the beet salad.
I was in the mood for love, sweet, sweet fruity love.
My inspiration also came from the weather that was so beautiful today I forgot all about the f-word. It was fresh, sweet, and filled with promise. I did my best to bottle it and put it on my plate tonight.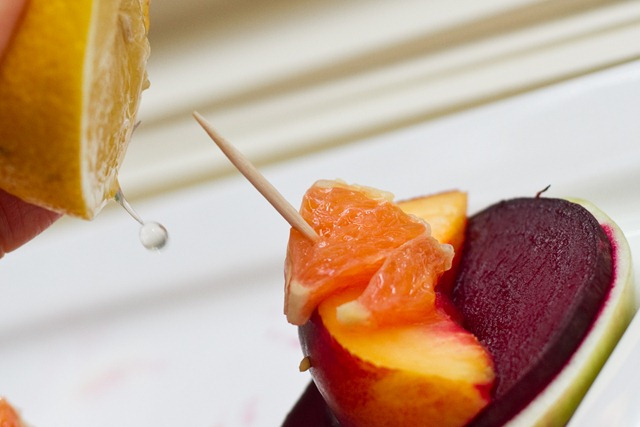 Energizing Stacked Beet, Apple, and Orange Salad
This is one of the most delightful ways I have ever enjoyed a salad. Light, sweet, crisp, fragrant, and energizing, serve this salad as an appetizer whenever you need a pick me up. As another option, you could also serve this for a fresh take on dessert.
Ingredients:
2 medium sized beets
1 Macintosh apple (best apple of the season!)
1 nectarine
1 orange
Fresh lemon juice
Directions: Preheat the oven to 400F. Wash and cover 2 medium sized beets with tinfoil. Roast on a baking pan for about 40-45 minutes until tender with a fork. Remove from oven and let cool for 10 minutes before carefully unwrapping tinfoil. Watch out they are hot! Let cool at least 5 more minutes before slicing. While the beets are cooling, core and slice your apple into rounds 1/4" thick. Chop other fruit such as nectarines, oranges, or berries. The sky is the limit! Slice off ends of beets and carefully remove skin. Slice beets into very thin rounds and set aside. Stack your salad by placing the apple round on the bottom, followed by 2 slices of beet, then your other fruit. Squeeze fresh lemon over top if desired. This will also prevent fruit from browning quickly too. Makes approximately 10 stacked salads.
How did I 'hate' beets for the first 26 years of my life?!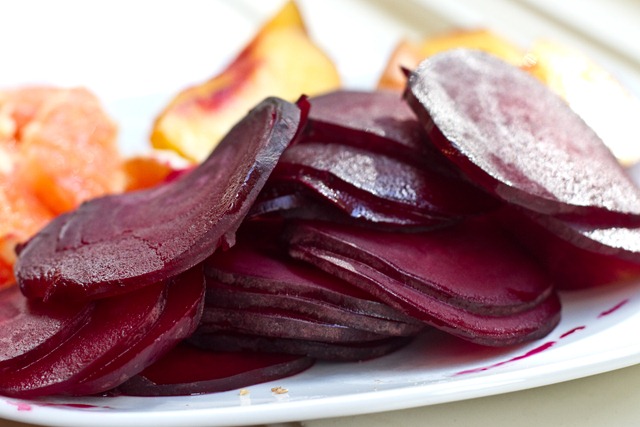 I just don't understand how my brain and taste buds did not connect beets with mind blowing deliciousness.
Kick-off the party by roasting your beets in tinfoil…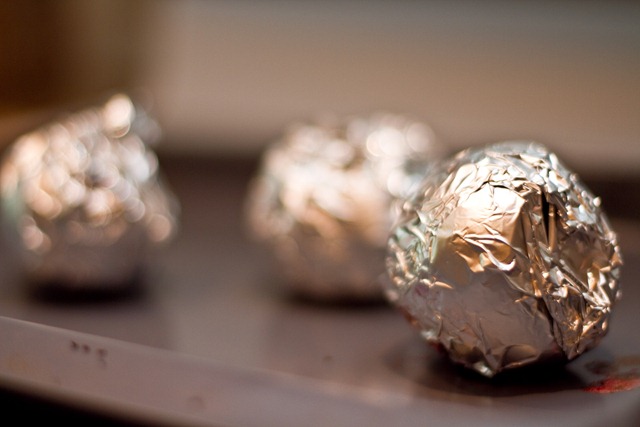 They will be fork tender when ready.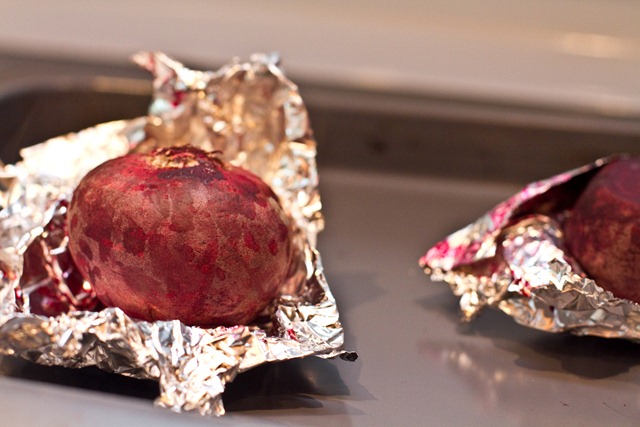 Slice your fruit while they cool.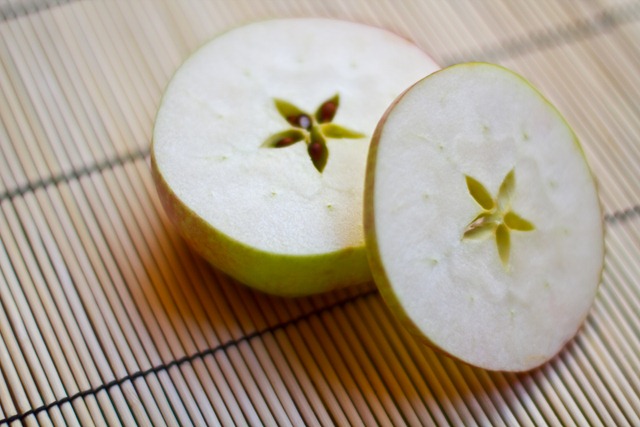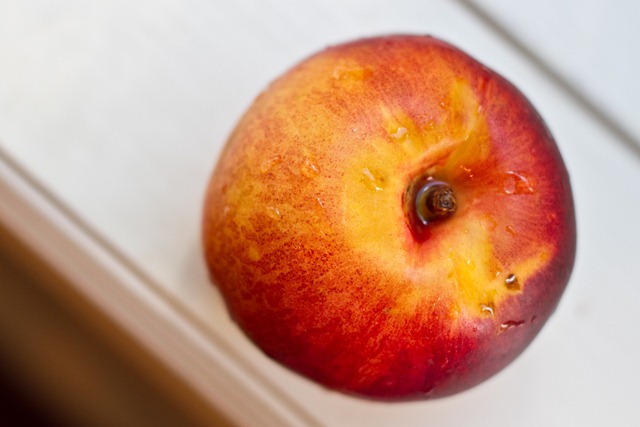 You can get creative and use any kind of fruit you wish!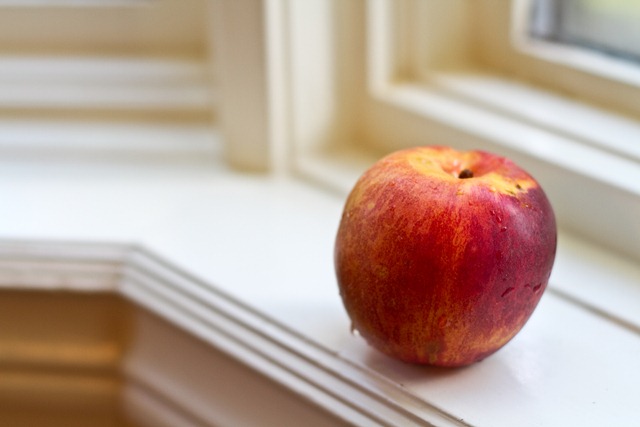 This nectarine was to die for. I had to enforce a ton of self-control.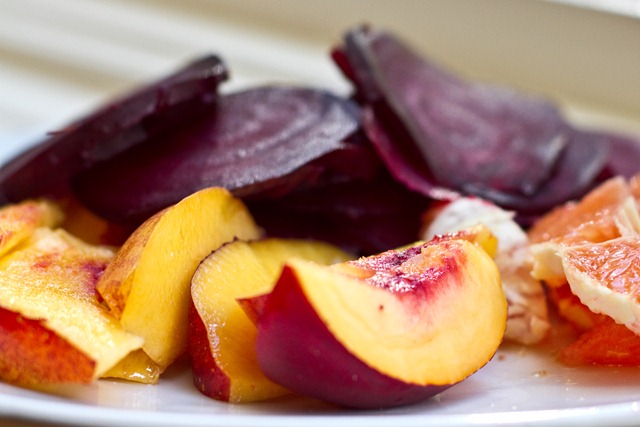 Now peel and slice the beets…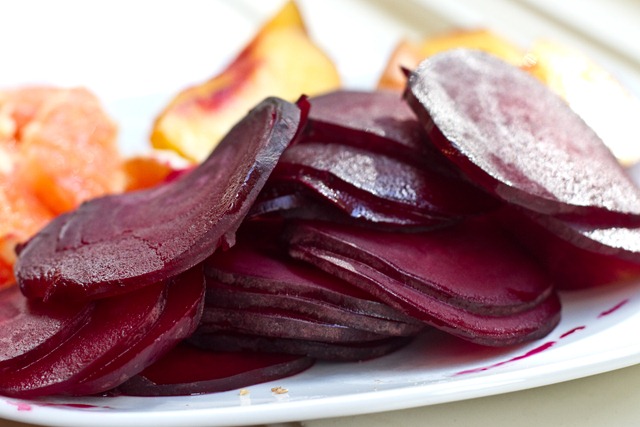 Assemble by placing apple round on bottom, 2 beet slices on top, followed by nectarine and orange…(or whatever fruit you desire)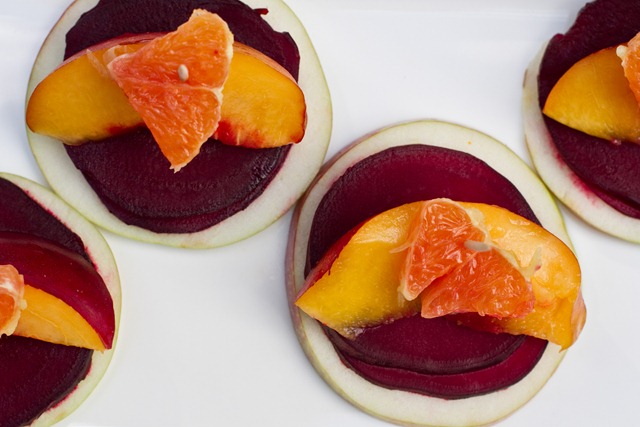 Secure with toothpick. ;)
Now squeeze some fresh lemon on top.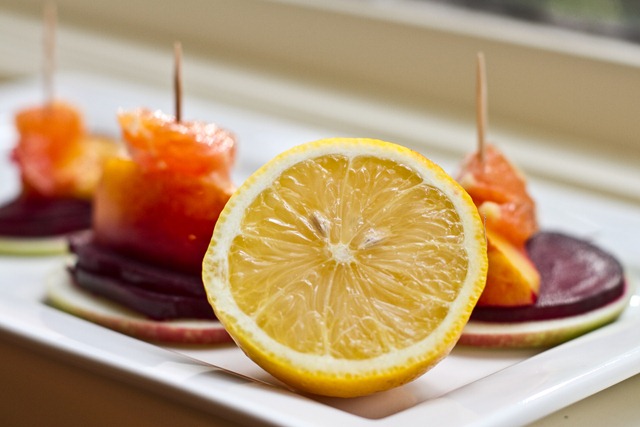 Check out that droplet!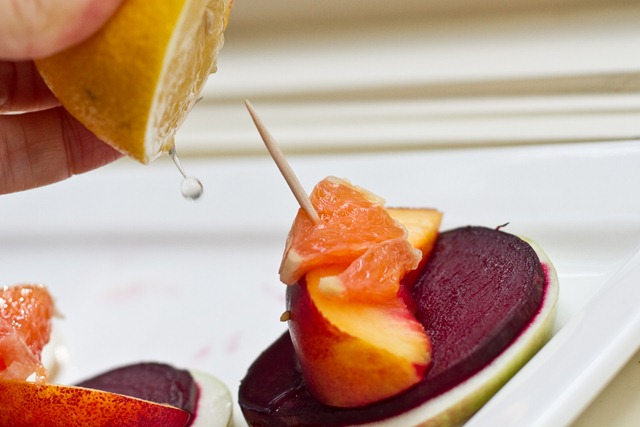 And admire your fun salad.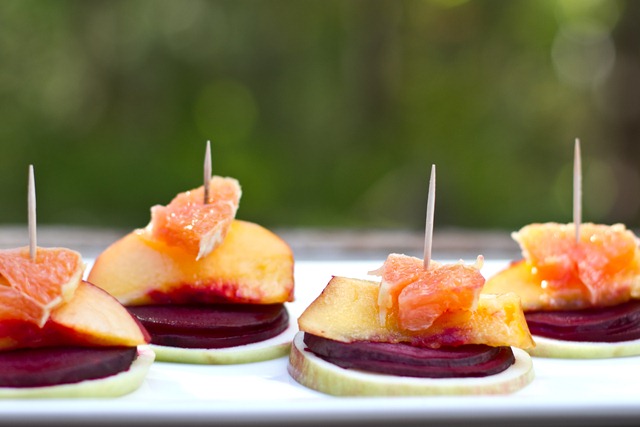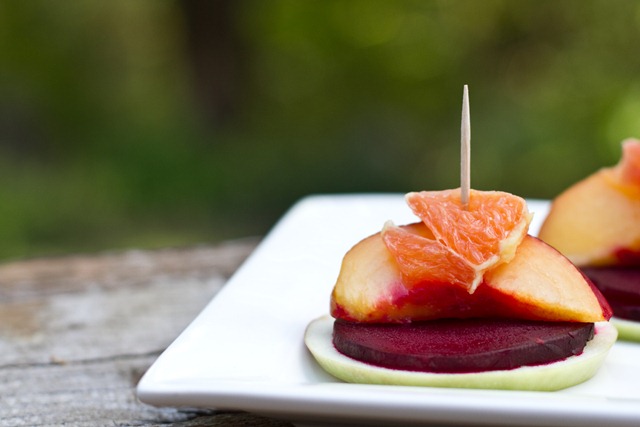 and re-live summer memories all over again.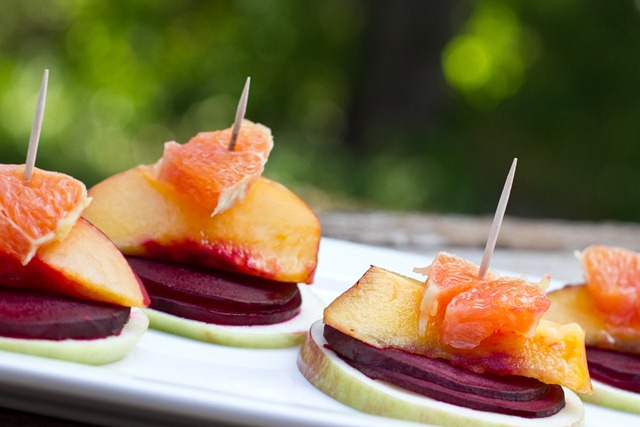 Whenever inspiration strikes.