Hello there.
We finally picked up a few groceries and what is the first thing I do?
Make homemade hummus!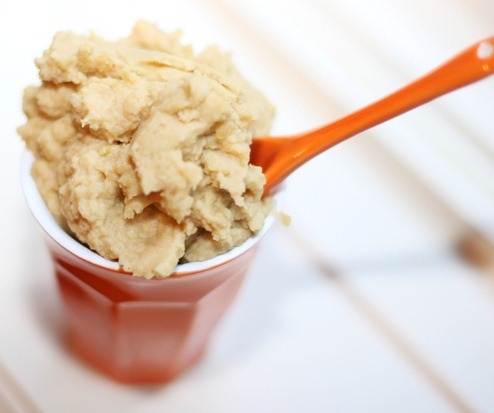 As you may know, hummus is a food group for me. Other foods are just ways to get more hummus into my belly.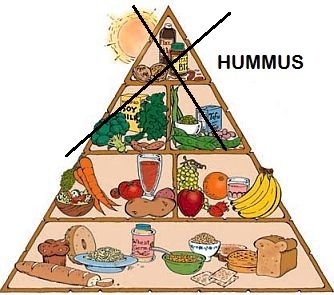 I present to you the Hummus Crackwich.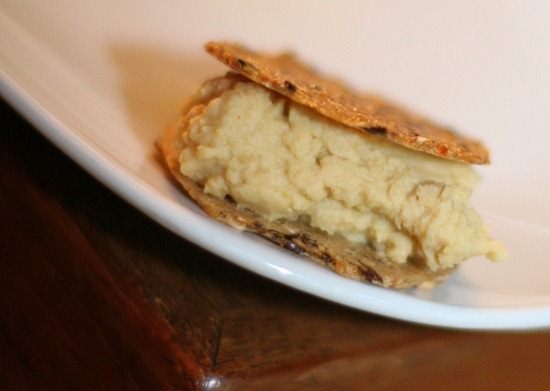 I felt bad for all those baby chicks I was eating…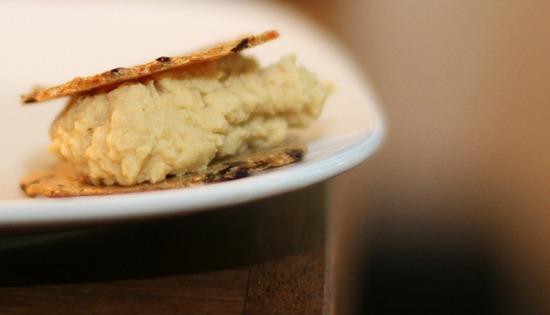 Hardy-har-har. Lame joke, I know.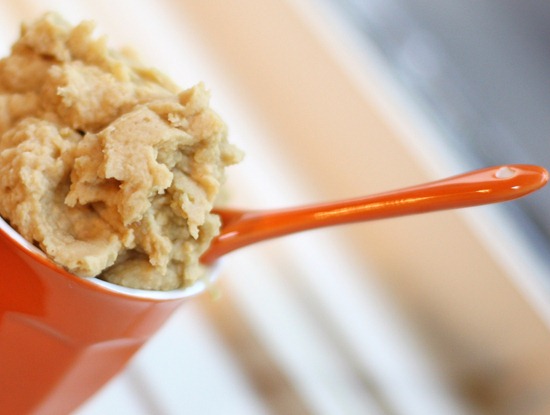 It has been wayyyyy too long since I made hummus. After tasting this, I wanted to kick myself for getting out of the habit.
Sweet + Sour Homemade Hummus
Ingredients:
1 large can (540 ml/2 cups) organic chickpeas
Approx 1 tsp Apple Cider vinegar (regular vinegar also works)
1-1.5 tsp Mr. Spice Sweet and Sour Sauce (the secret ingredient revealed!)
1.5 tsp extra virgin olive oil
1 garlic clove, minced or chopped fine
Pinch of sea salt (to taste)
A bit of water to thin out, if you think it is necessary
Directions: Drain and rinse chickpeas. Add all ingredients into the food processor and process until smooth scraping down the sides of the bowl as necessary. Add a bit of water if you want to thin it out more.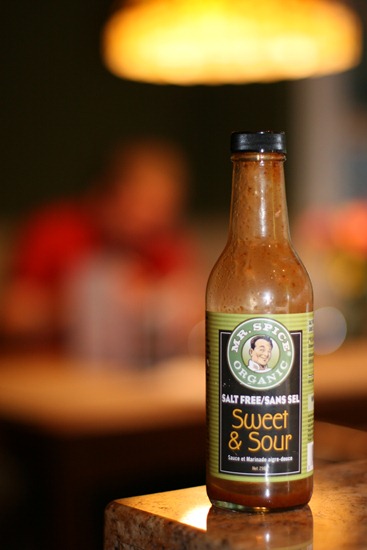 [I spy Eric in the background!]
I love Mr. Spice. The products are salt free, but they taste incredible! I don't know how he does it. :happy: I think I picked up this bottle in the organic/natural food section in Loblaws.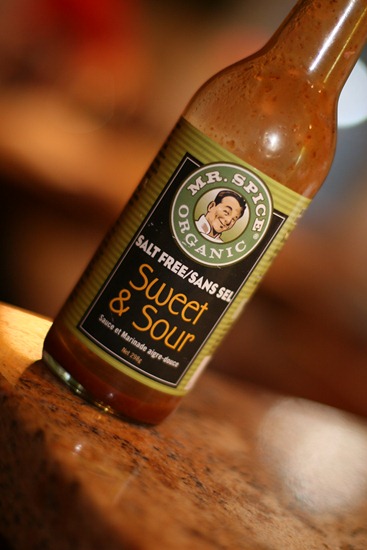 The hummus was deelish! You could make this recipe without the S+S sauce or perhaps put another kind of sauce into the mix! I was wondering what a BBQ hummus might taste like? Perhaps using roasted chickpeas? Might be worth trying next time…
Did you know there is such a thing as DESSERT hummus!? I must try to make this. What flavour should I attempt? Do you think it would taste good?
New food creations make me all warm inside. :blush: