Good morning everyone!
I hope your Saturday is going well. :)
Sorry I didn't get to post last night, I was working on a special writing assignment for Glo bakery. I can't wait to show you guys- it should be up in just over a week! :)
The other day, I got an email from a reader named Olivia. She asked me, how I recover from an indulgent meal or an indulgent day.
So I thought I would share with all of you, what my morning looks like, recovering…or not.
I have found that carrying on as normal as possible is typically the best way to go for me. In the past, I used to think that I had to starve myself after an indulgent day or week and I would end up feeling worse with no energy to bounce back. This is a vicious cycle. Since recovering from disordered eating, I have realized that it is best to give your body as many amazing healthy foods as you can and you will be feeling back to normal in no time.
STEP 1) Pure Broccoli or wheatgrass juice.
My morning tends to start out with a shot….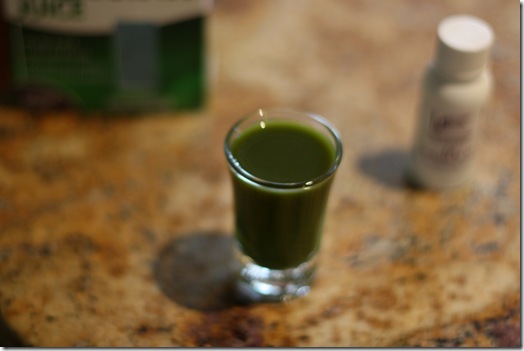 Not that kind of shot, though. ;)
A shot of Garden Gate Farms Wheatgrass or Broccoli Sprout Juice. I buy the juice in bulk from my wholesaler.
This is 100% pure, organic and fresh juice. It doesn't get any better!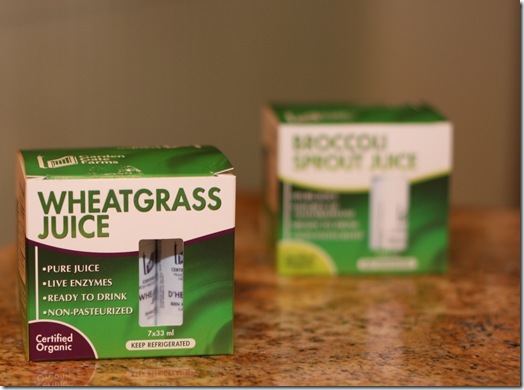 I always take the shot on an empty stomach.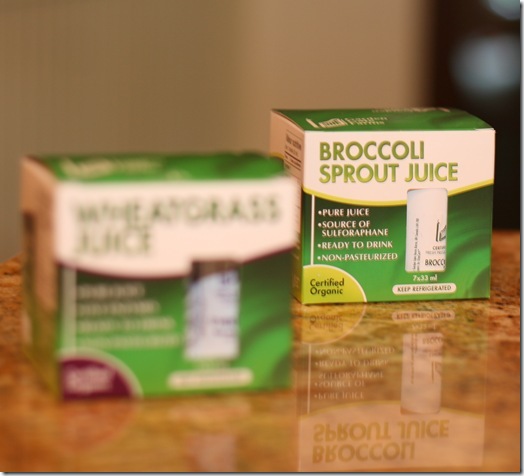 Benefits of Broccoli Sprout Juice can be found here.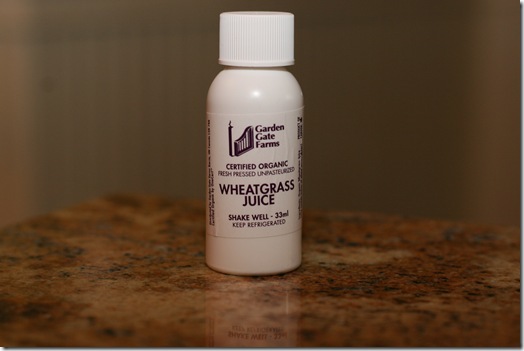 STEP 2) Organic Japanese Sencha Green Tea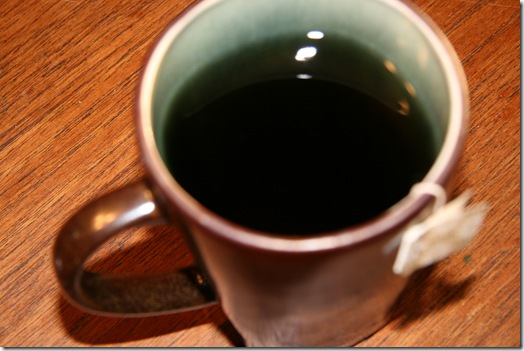 I now drink it in a loose leaf infuser pot (not with tea bags as shown in the picture). I drink a pot throughout the morning.
As needed, I may drink lemon water: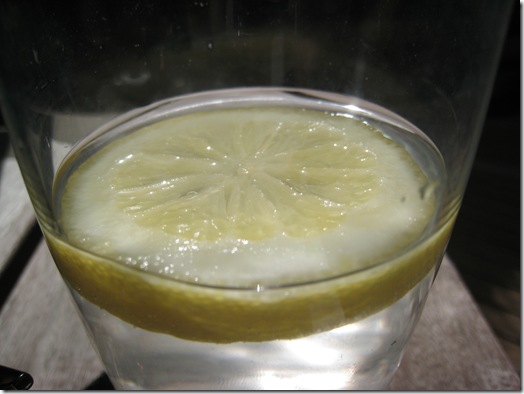 STEP 3) Usually within 1 hour later (when my hunger finally arrives), I will have my green monster: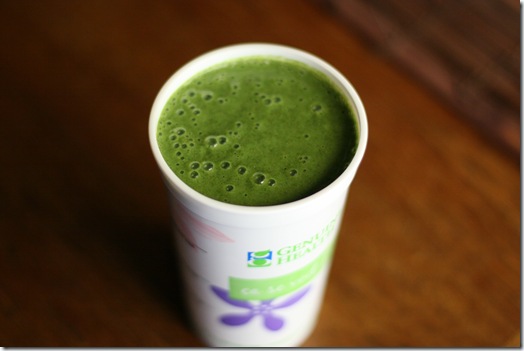 My post-indulgence GM typically looks like this:
3 organic kale leaves, cooked
1 cup hemp milk
1 T chia seeds
1 scoop Amazing Grass Wheatgrass powder
fresh squeezed lemon
1/8 t cayenne powder (TINY amount)
3-4 ice cubes
Kyolic Garlic Extract (2-3 drops)
1/2 frozen banana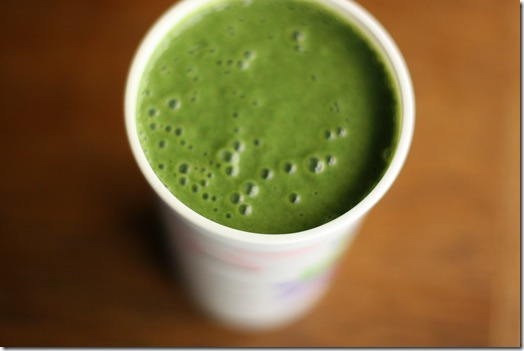 I add in the lemon and cayenne powder for their strong cleansing abilities of the digestive track.
Late morning, I typically have a Renew Glo Bar for a kick of energizing protein.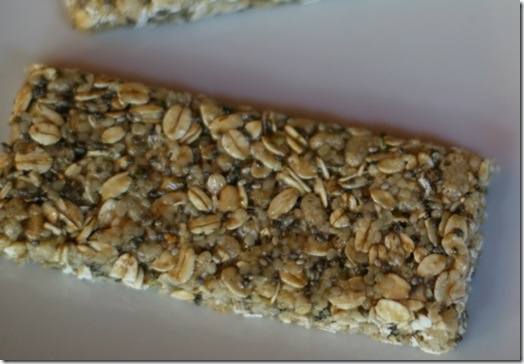 STEP 4) Vitamins (taken with Glo Bar)
I currently take: Spirulina, B12, D, Calcium/Magnesium, and C.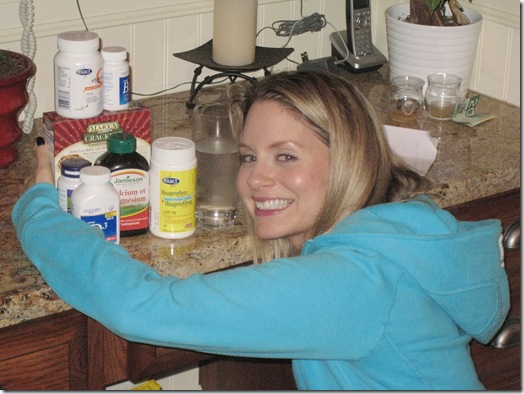 STEP 5) Exercise!!!
As hard as it is to get moving after an indulgent day, I always try to get in a good sweat session to have my self feeling back to normal. It really makes the world of difference.
~~~~
So there you have it!
When I follow this, I feel amazing and am back to myself in no time.
How do you get back on track?
~~~~
I'm off my workout and then for a special outing with Krissy in Toronto! Stay tuned for a recap as well as a special post on Whittle My Middle!