Hello there!
Thanks for the great discussion on HIIT. I loved reading about all of you who incorporate HIIT into your weekly exercise routine! Who knew there were so many of you?! Awesome. I am so excited to play around with the training. The possibilities are really endless. And let me tell you, I have never had a runner's high like that (in 28 minutes to boot!).
Now, as promised…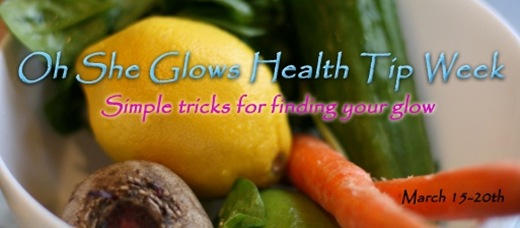 This week I will be sharing some of my favourite health tips that have worked well for me on my road to health. I thought it would be a great way to open up dialogue and get each other inspired to have a kick-butt Spring season (and beyond!).
Health Tip #1: Have Fun With Your Health!
For years, I did not nurture my health. I did not have fun with food, exercise, or my health. I basically succeeded at making myself miserable. I struggled with disordered eating and rarely took pleasure in food because everything about my diet was so strict, regimented, and rigid. All I ever thought about was how many calories or fat grams I had left to eat for that meal or day. Some days I would 'succeed' and some days I would 'lose', but regardless, every day was essentially the same- a battle against myself.
The same was true for exercise. It was all about squeezing in the most exercise I could in a day. I would walk at lunch, walk home from school, hit the gym, and attend softball practice at night. I have always loved being active and participating in sports throughout childhood, but somewhere along the line I lost the carefree joy that I got out of it. No longer could I just rollerblade for fun- I had to be thinking about how many calories I burned and how long I would make myself go for. I would do endless circles around the cul-de-sac on our street. Where I was going? I just don't know…
After years of this, I finally figured out that this way of life was not sustainable long-term. I decided that I wanted to take pleasure in my health and stop this cloud of negativity that surrounded me.
I wanted my health, diet, and fitness to be FUN!
I wanted to bound out of bed in the morning and be excited about taking care of myself and my health. I wanted goals…positive ones.
It was not easy to just start to have fun with my health, do not be fooled. After years of fighting my body, I honestly didn't know how to have fun with it. I had to learn how to ride my bike with training wheels again. I decided to put on some rose-coloured glasses and fake it 'til I made it.
Over time, I discovered a passion for health and nutrition and I started to look at it in a new light.
I. HAD. FUN.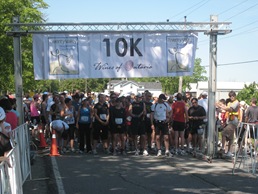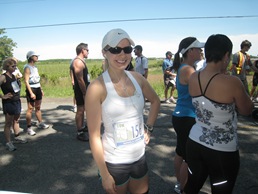 Here are a few things I started to do:
Experiment with recipes and new foods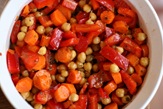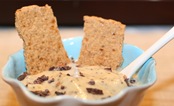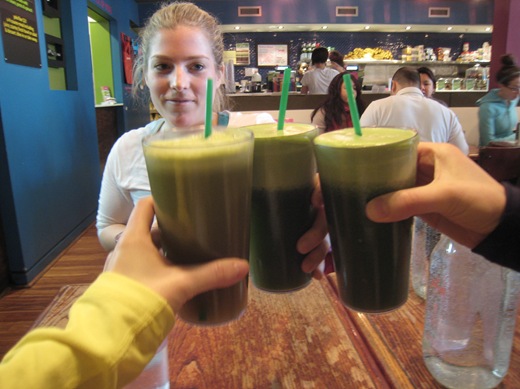 2.    A lot of reading and research in the health field. Any chance I got in my undergraduate and master's programs I chose health research!
3.    I asked myself what types of exercise I enjoyed and I started to do those more.
4.    I stopped counting how many calories I burned while working out and I focused on how exercise made me feel (amazing, proud, strong!) and what benefits it had on my daily life (tons!).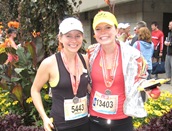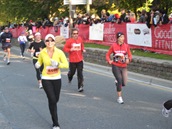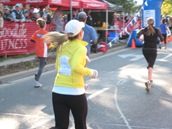 5.    I read inspiring blogs and discovered that there were so many people out there who had a passion for health, just like me. So many people who overcame a lot and were now happy.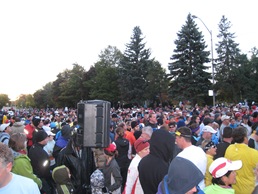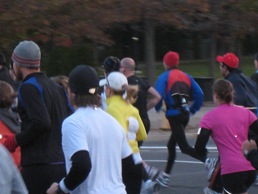 6.    I found surrounding myself with inspiring and positive people made all the difference in my recovery and my passion for life.
It has now been about 3-4 years since I decided to have fun with my health. There are so many things I want to try that I haven't done before! I want to run more races (my next half marathon is on May 30th!), climb a mountain, skydive, scuba dive, and so much more. All it took was reframing the negative into something positive and seeing my health in a new way.
Is food, fitness, and health fun in YOUR life? What do you do to keep it fun?
Was there a time in your life when food and fitness was NOT fun?
I'd love to hear your thoughts on how YOU make health fun in your life! I think that positivity is really contagious and through our dialogue we can keep each other inspired!
Coming up on Health Tip Week, I tell you what I eat once daily that keeps me on track (and no, I'm not talking about Green Monsters!)

"I am still determined to be cheerful and happy, in whatever situation I may be; for I have also learned from experience that the greater part of our happiness or misery depends upon our dispositions, and not upon our circumstances."
– Martha Washington