Happy long weekend to my fellow Canadians! Please welcome Averie from Love Veggies and Yoga sharing her most-loved vegan recipes today! Averie and I met through our blogs and she is one of the most positive, upbeat, and supportive women I know. Her specialty is quick & easy recipes that can fit into just about any schedule, so I'm sure you will find something to try out yourself. Please enjoy the tempting recipes she's sharing today!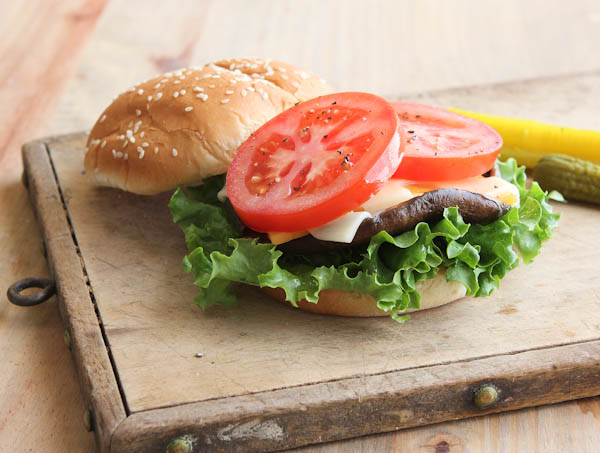 I'm Averie from Love Veggies and Yoga and when Angela asked me if I could help her out with five of my favorite vegan recipes, I was honored. Angela is one of the hardest working women I know and I am glad she has some fun things going on today other than blogging. So you're stuck with me instead.
These are some my favorite recipes and everything here is:
Vegan
Gluten Free
Easy
Fast
Minimal dishes and cleanup
No fancy, exotic, or expensive ingredients
It's my goal to feed myself and my family awesome tasting food that's easy to make, plant-based, and without sacrificing one ounce of the taste and drool factor. If it tastes "healthy" I really don't want it. I want food porn. I want drool. I want to be wowed.   But I also don't want to be in the kitchen for hours and hours.
That said, here are five recipes I make over and over again:
1. Raw Pasta Salad with Creamy Lemon & Herb Dressing
If you've never had raw pasta, i.e. zucchini noodles, you are missing out! Even if you don't "have to be" gluten free, many people find they feel better when avoiding gluten. Although my husband thought raw vegetable "noodles" sounded crazy once upon a time, and so did I, I couldn't imagine eating any other kind of noodle now. They are filling without being heavy and I find raw zucchini pretty neutral so you can get creative with the sauces and dressings.
I toss these noodles with peanut sauce and with raw marinara sauce, too, for variety and other flavor options. Everything is better in peanut sauce anyway.
If you don't have a spiralizer, simply use a vegetable peeler and make "ribbons" for your noodles. And while you're at it, you can include cucumber or carrot ribbons, too in the salad.
2. Taste of the Tropics Smoothie
During summer months and warmer weather, I crave lighter fruits and foods and also love to quench my nonstop thirst. This is a favorite smoothie of mine to whip up and as is the case with almost all of my recipes, there is lots of wiggle room for substitutions, tweaks, improvisations and changes without sacrificing the final product. Use what you have on hand. And if you happen to have a little rum on hand, throw that in, too. [ <—yessssssss]
3. Apple Glazed Vegetable & Edamame Stirfry
I love throwing whatever vegetables I have on hand or that may need using up into a skillet and creating ad lib stirfries. This one happens to pair sweet with savory. I have a huge sweet tooth that I always like to honor. This recipe is a one-skillet complete vegan meal that comes together in about 15 minutes. And if you make extra for planned leftovers you can get two meals out of it. Cook once, eat twice. That's my motto as a fulltime working mom.
4. Vanilla Avocado Banana "Ice Cream"
My husband loves ice cream and used to think that avocados were just mushy, worthless green things. Until I made him this ice cream. Now, he begs for it.
The avocado imparts creaminess and richness and you will never miss real ice cream. Nor can you "taste" the avocado in it. It just disappears and you're left with really satisfying, creamy, smooth "ice cream".
And no, you don't need an ice cream maker for this recipe. I don't have one. I'm sure they're great and all but I don't have the storage space.
5. Chocolate Coconut Cashew Butter
Finally, I love nut butters of all kinds. I used to be scared to make my own but not anymore. Just blend, blend, blend. And even though you may have lost your hearing, you won't have lost your tastebuds and I promise, this is worth the blend, blend, blending.
A perfect dip for any fruit, a topping for toast, crackers, a dip for vegetables (and yes, I make Chocolate Coconut Kale Chips using a very similar dip and coating mixture because everything, including kale, is better with chocolate on it). And really, you can just insert spoon into jar if you're like me when it comes to nut butters.
So, there you have Five Favorite Vegan Recipes of mine.
Wait, I have a P.S. because I just can't help myself!
6. High Raw Vegan Chocolate Chip Cookie Dough Balls
Everyone loves these. Period. They are every bit as good as real cookie dough, they take 5 minutes to make, and I always have a stash of these on hand in the freezer.
Tip: These store well in the freezer so you can make it all ahead and just pull out what you want, as needed, when you have company come over, you need a midnight snack, your child needs a quick snack, or you're PMS'ing. [<—yesssssss]
Thanks again to Angela for having me and thanks to you, all of her lovely readers, who are reading. I'd love to "meet" you and if you do happen to make anything, please stop by my blog and tell me about it!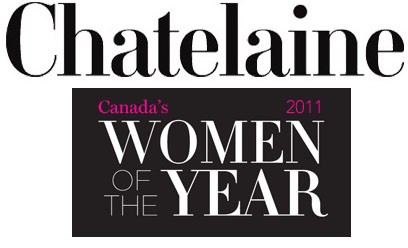 This weekend is the last weekend you can vote in Chatelaine's Women of the Year contest (it runs til July 31). I've been nominated in the Hot 20 Under 30 Category alongside some kick butt Canadian women. Check out the nominees and vote for your favs in all the categories!
Have a great Saturday!