I added a bunch of green monster recipes over at Green Monster Movement last night, go on over and check em out! :)
I was up around 5:30 this morning tending to some Glo Bakery business. I'm a bit behind in my work so the next few mornings are going to be early ones to try and get caught up. My week started off like it should- with TWO healthy doses of green!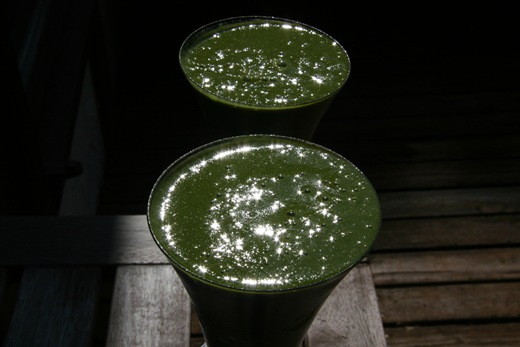 The sun is finally shining today. I hope it stays that way because I have yet to get out for a run since my 10 mile race!
Today's green monster is not one I would replicate…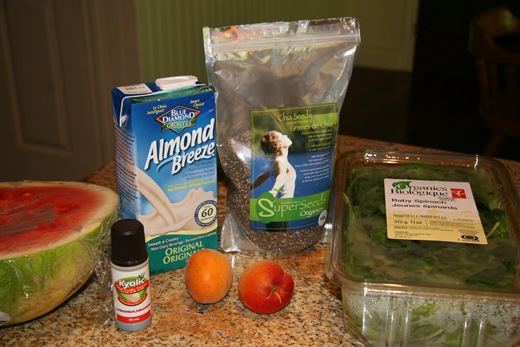 2 apricots (made it much too bitter!!!)
1/3 banana
1 scoop Amazing Grass Wheatgrass powder
1 squirt Kyolic garlic
1/3 cup watermelon (couldn't even taste it :( )
3 cups spinach- lightly steamed
1 T chia seeds
4 cubes ice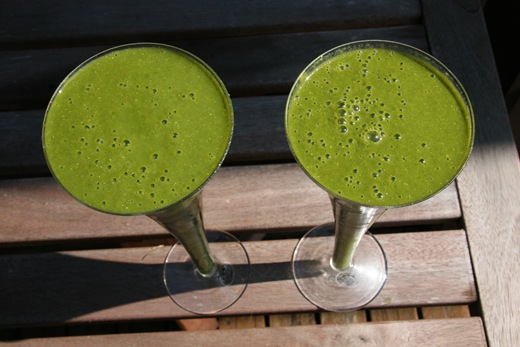 It sure looked pretty but it was very bitter- even after I added 1/3 of a banana. I would not recommend using apricots unless you are willing to mask the bitterness with a ton of added fruit.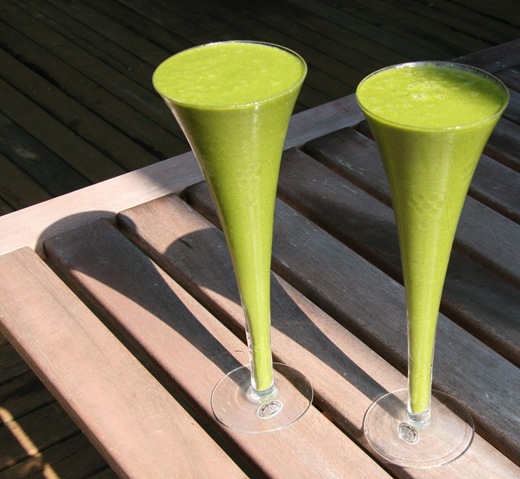 TWITTER FUN:
You can now follow Glo Bakery on Twitter here (@globakery), Green Monster Movement here (@ilikeitgreen), and of course OSG here (@ohsheglows)
Funny story I tweeted about this weekend:
Eric made my green monster for me on Saturday since I was in such a rush. I drank it and it tasted nice and everything. AFTER, I finished my GM he told me ever so nonchalantly, 'I couldn't get the frozen peel off the banana so I just threw in the peel along with the banana.'
Oh. My. God.
I almost died!!!!!!!!!!!!
My stomach started to churn and I swear I had stomach pains from the peel. Maybe it was all psychological, but I was not happy knowing there was a black peel in my belly! GROSS!!!!!!!!!!!
~~~~~~~
Today's question: What is the worst ingredient you've ever tried in a green monster?

 
See you this afternoon for the winner of the Neal Brother's Contest!