The name of the game before mom arrives?
Clean House :)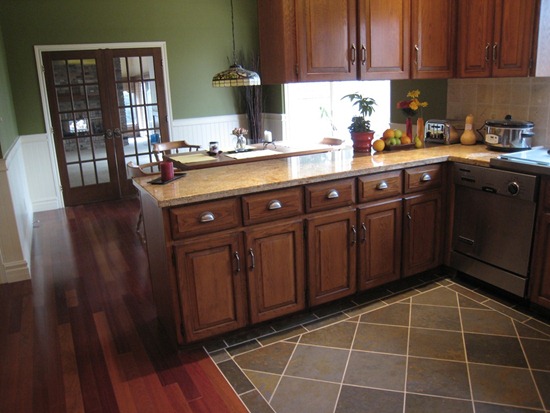 Eric is a big list guy so he always makes a big list for us to cross off when we do a big top-to-bottom house clean. It always makes me laugh when he gives me a list!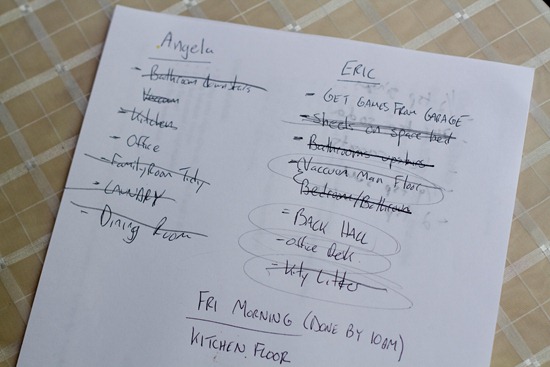 Mom was very impressed with the renos we've done since her last visit!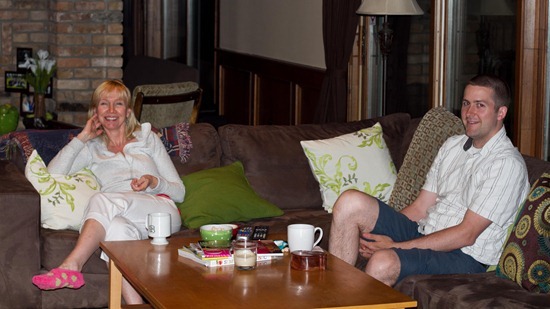 Earlier in the day, we had a lovely visit with Grandpa and Diane when we picked up my mom (she was staying there for a few days).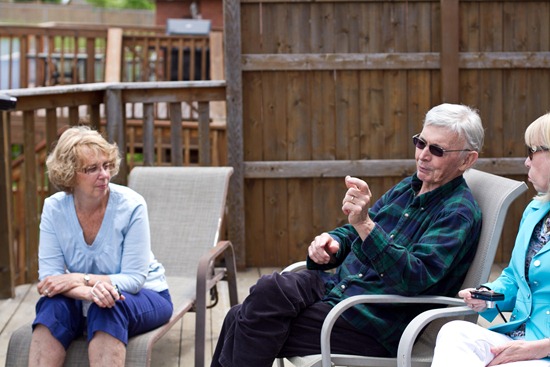 My Grandpa continues to stay very positive with his Leukemia battle. He's had a very rough go with a chemo drug called Valcade, so he's off of it for the time being. The drug gave him extreme leg pain and he lost about 15 pounds while on it. Not a very fun way to live! Since he's been off it, he has regained about 10 pounds and his leg pain has improved about 40%. He is still on another chemo drug (can't remember the name) that doesn't have as many side effects.
Despite all this, he is always positive and staying active. He's a fighter!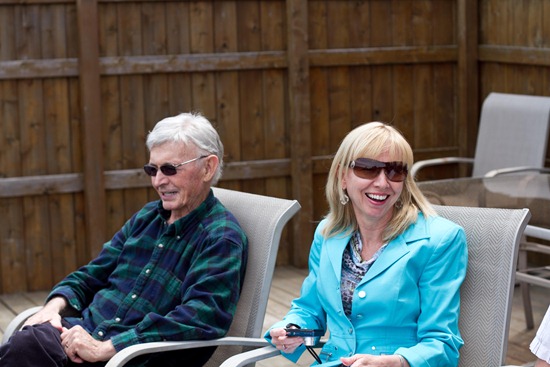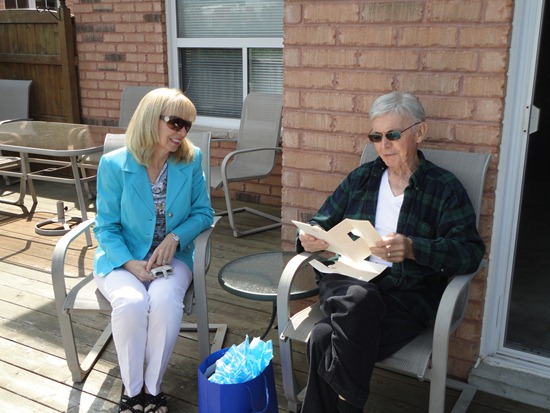 A couple group shots…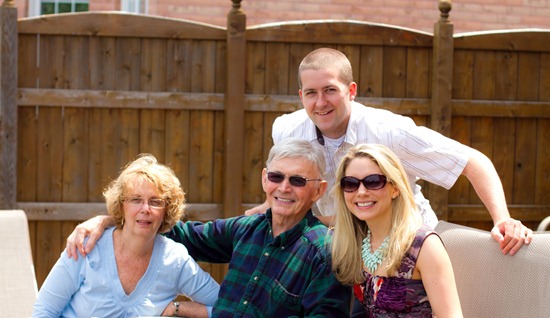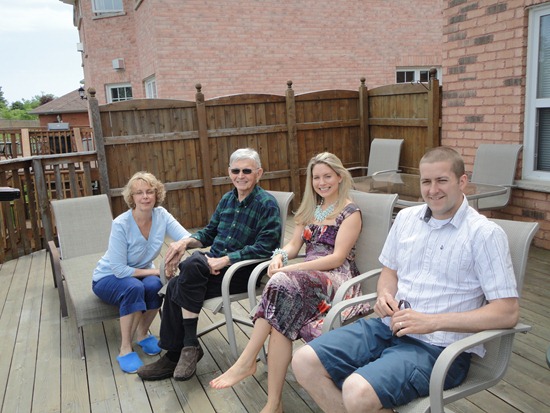 After our visit, we met my Grammy and Harry for lunch. It was a beautiful day so we sat outside!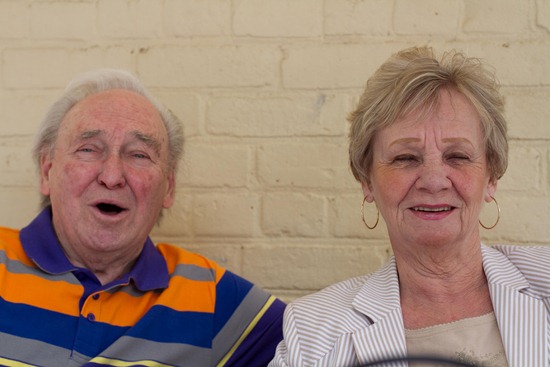 Cuties!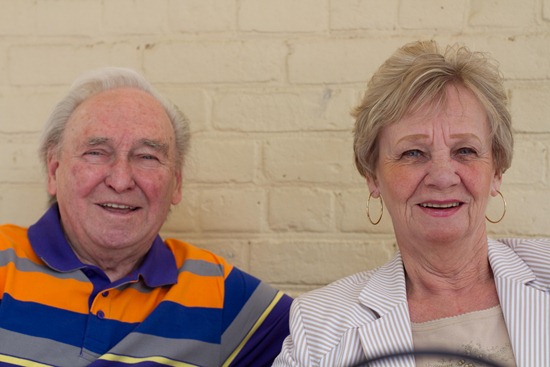 Eric enjoyed beer because I was the driver yesterday. :)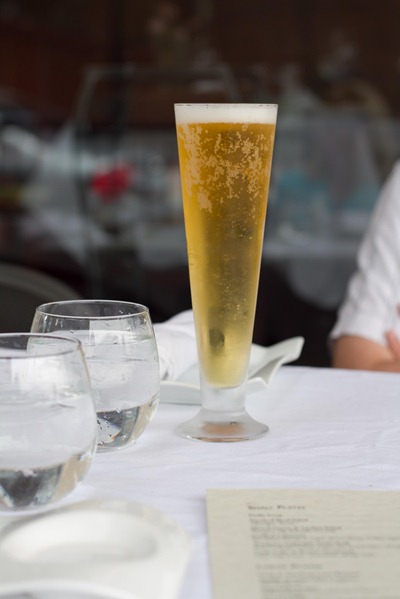 Mom and I had green tea.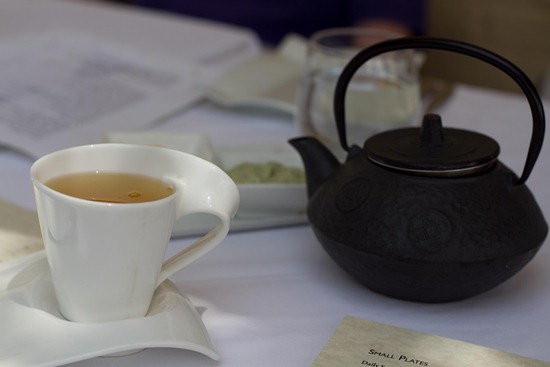 Meals were enjoyed…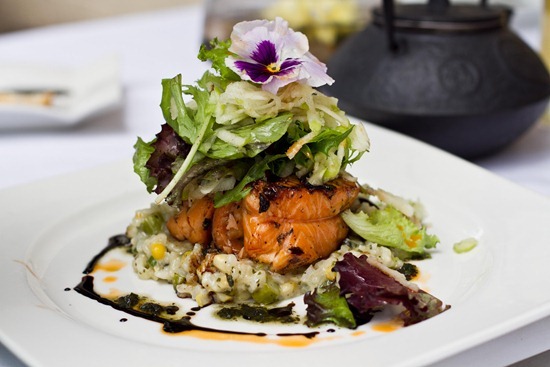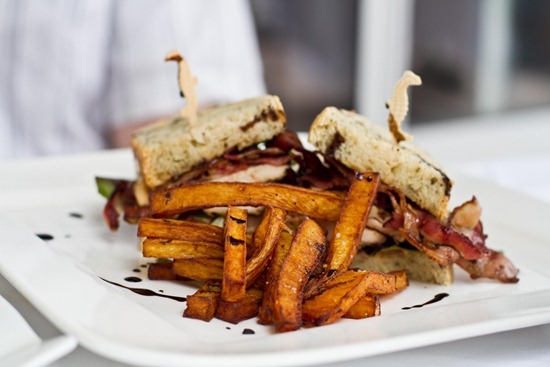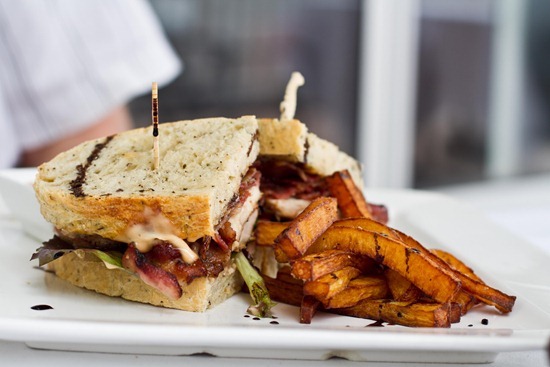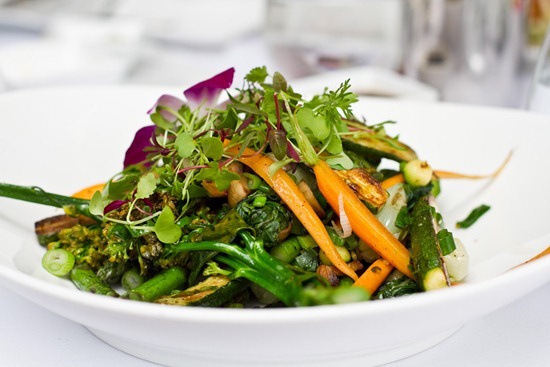 The North Restaurant is by no means a vegan-friendly restaurant, but the chef said he could make me a stir-fry that was vegan. I asked for brown rice and a vegan protein along with the stir-fry, but no such luck….just veggies came out!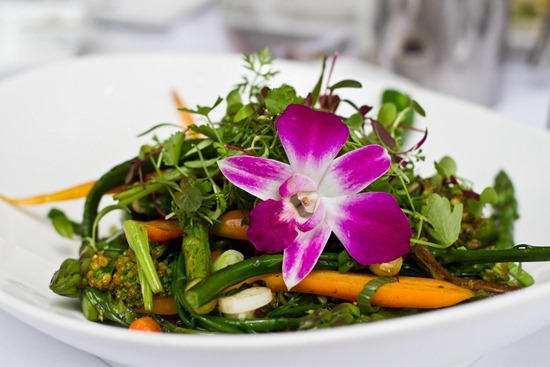 It was beautiful, but not very filling for my growling stomach. Luckily, I packed a high-protein Renew Glo Bar and apple + PB in my purse because I anticipated post-restaurant hunger. I dream of the day when restaurants are more vegan-friendly…until then, I make do with what I can!
This morning, I was the first one up around 7am, so I headed out for a quick run while the beauties slept. We're supposed to get T-storms all day, but I was happy to see that it was just cloudy this morning instead of rain.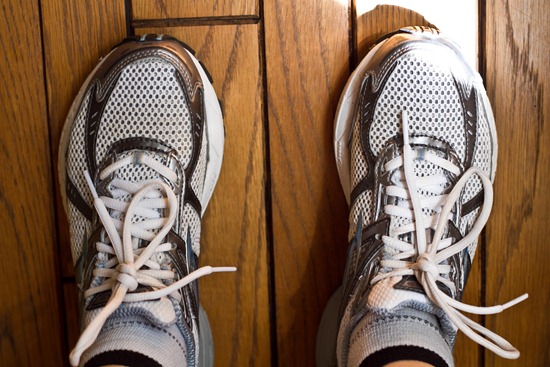 I picked up this Power Y tank after so many of you recommended it in my workout clothes post. I'm in love with it…I also love that it is one of their cheapest tanks. It doesn't have much support though, so I wear the Flow Y bra underneath when running.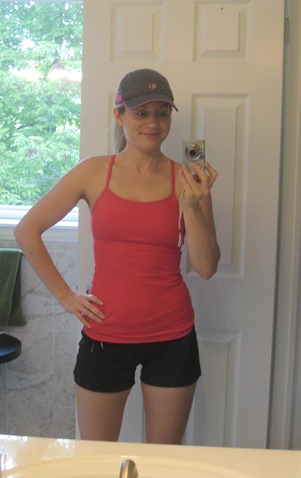 Umm..don't mind my weird alien expression…it takes me about a mile before I wake up in the morning!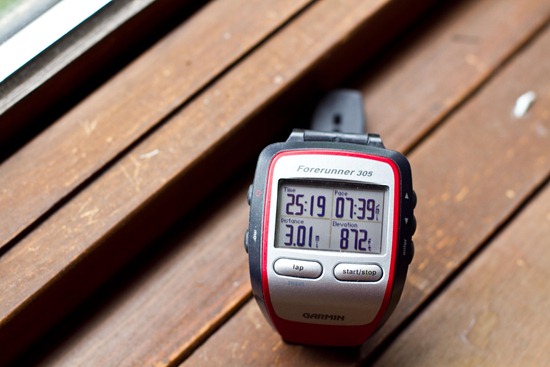 I ran a 3-mile progressive negative split (<—info) and I told myself I was running a race to make it more interesting!
Mile 1 = 8:36
Mile 2 = 8:26
Mile 3 = 8:13
I just love fast & short runs. I'm thinking of signing up for my very first 5k race soon! I think this will be the summer of short distance races, perhaps…
When I returned the sleeping beauties were awake and we made breakfast. Mom and I both thought a Green Monster would hit the spot…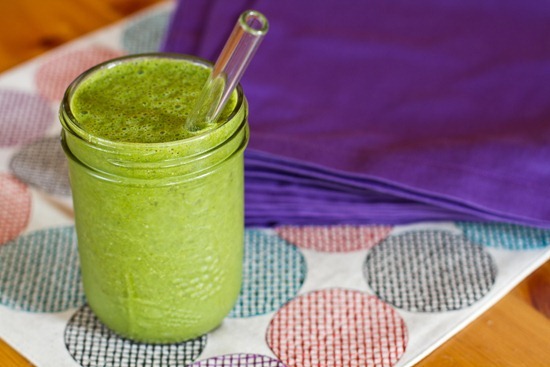 I made us a berry banana GM with lots of chia seeds and spinach.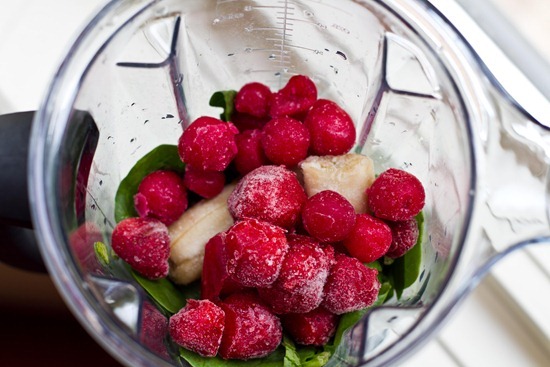 For two servings: 3 handfuls spinach, 2 cups almond milk, 3/4 cup frozen berries (cherries, strawberries), 2 tbsp chia seeds, 2 frozen bananas, protein powder.
Yummerz.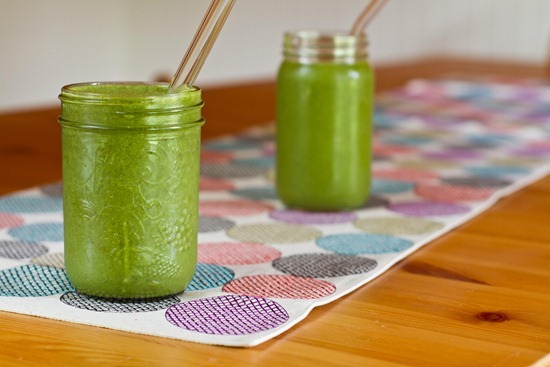 I photographed them on our new tablerunner & napkins that mom got us from Crate & Barrel. :) They match our orange dining room really well. :)
I think we're off to do a bit of gardening before the storms move in…see ya soon!