Happy Friday! This short work week really flew by. I'm currently working on a vegan recipe assignment for a magazine that's due this week and will be published in September. I'm excited to share it with you! I'm testing & writing recipes this afternoon so hopefully no disasters/small kitchen fires/flops occur… ;)
You know what I love when things are busy? Quick lunches that can be thrown together in just minutes. When I returned from a hot yoga class yesterday, I wanted something ready in 10 minutes. It was either that, or I was going to scarf a pint of Coconut Bliss. I came across a delicious looking chickpea salad recipe on Heather's blog and I knew it would be right up my alley.
This salad did not disappoint!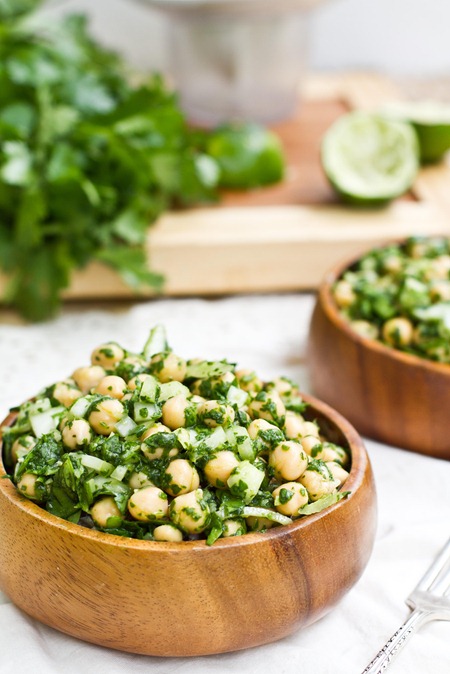 [print_this]
Cilantro Lime Chickpea Salad
Adapted from Heather.
Yield: 1-2 servings.
Ingredients:
One 15-oz can chickpeas (2 cups cooked), drained and rinsed
2 cups spinach
1/4 cup sweet onion, chopped finely
Juice from 1.5 limes
3/4 cup fresh Cilantro
1/2 tsp sugar (or to taste)
2 tsp Dijon mustard
1 garlic clove
1 tsp extra virgin olive oil
1/2 tsp ground cumin
1/2 tsp kosher salt + ground pepper
Directions:
1. In a food processor, add the spinach and pulse a few times until chopped very small. Add the processed spinach, drained chickpeas, and chopped onion into a large bowl.
2. In the food processor (no need to rinse the bowl!), add the lime juice, cilantro, mustard, sugar, garlic, cumin, and oil. Process until smooth, scraping down the sides of the bowl as needed.
3. Pour the dressing on top of the spinach chickpea mixture and stir well. Add salt and pepper to taste. Let stand for about 10 minutes to let the flavours develop (optional- I didn't!). Serve over a bed of grains, like brown rice. Serves 1-2.
Note: The dressing has quite a bite to it, thanks to the lime and oil that I cut down, so please feel free to adjust the dressing to your taste buds preference! You may want more oil, less lime, etc.
[/print_this]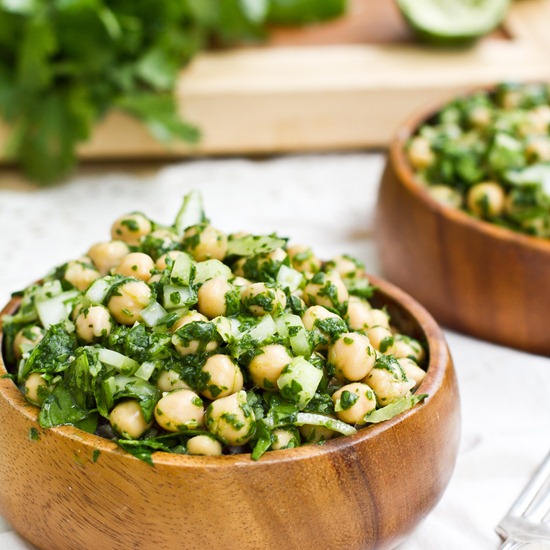 Some changes I made:
cut down the oil by over half
increased the Cilantro
added some cumin spice
reduced sugar
slightly reduced lime
It was enjoyed over a bed of leftover brown rice…a great combo! I also doubled the recipe I posted above because Eric was home for lunch too.
The dressing has quite a bite to it, thanks to the lime and lack of oil, so please feel free to adjust the dressing to your taste buds liking. We thought it was quite refreshing and I love that it packs in spinach greens too.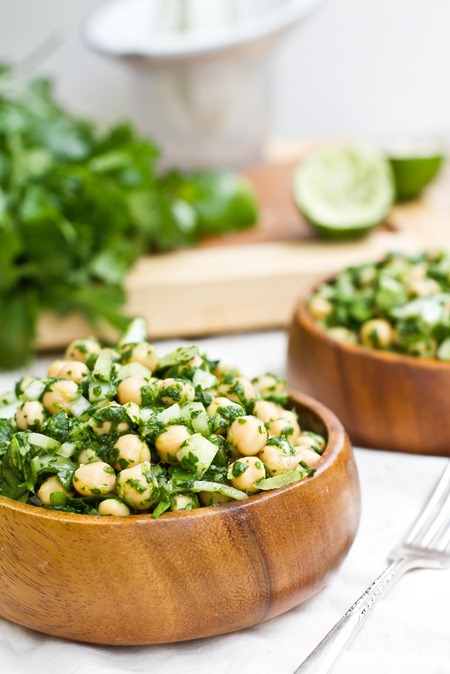 If you aren't a Cilantro fan, you could always experiment with other herbs (parsley could be fun!), but I must say the Cilantro-lime combo is a dream to my taste buds. Thanks Heather for a great recipe!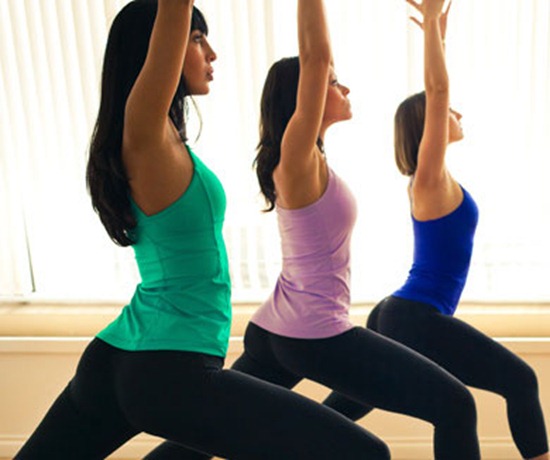 The Great Sweat-Wicking Workout Wear Debate
Lately, the workout tanks that I've been wearing to Hot Yoga have left me feeling like a wet sponge!
They just aren't working for me and by the end of class my shirt is a sopping puddle of sweat sticking to my skin (great visual, I know). This prompted me to ask on Twitter what your favourite sweat-wicking workout tops are.
Here are some of the responses that I received: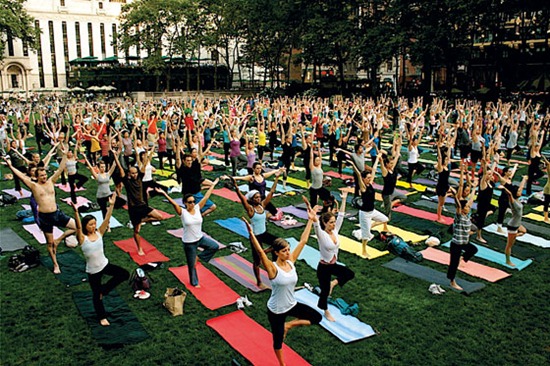 I'm definitely going to check some of these out. :)
Do you have any favourite workout clothes that wick sweat and breathe well?