Thanks for your encouragement about the TRY-A-TRI!
I don't know what has gotten into my husband, but I agree with you guys- he is on FIYA! Eric says thank you for all of your nice comments about his Coke Kick and decision to do a Triathlon. Next thing you know he'll be climbing Mount Kilimanjaro blind-folded on a pogo stick! bahaha.
Today was a busy day in the bakery. I cranked out my orders, made some business calls, shipping, and did more Gluten-Free & Raw Glo Bar testing + nutritional calculations. I am zonked. I honestly thought it was Wednesday today and then I realized it was Monday. Not a good sign! ;)
Dinner was to be quite honest…pretty lame. My goal was to make Coconut curry quinoa with my leftover quinoa and I was way too heavy handed on the curry. I tried to make it taste better by adding some hummus (what can't hummus fix!?), but it still was just blah…
Then I uploaded the pictures and realized it looks about as good as it tasted…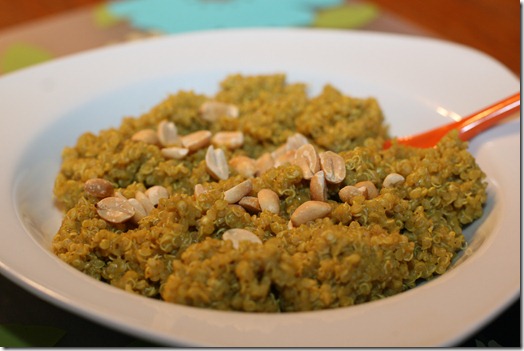 Ick. It almost looks GREEN! And not the good kind of green…
I'm not giving the recipe because I don't want you making this…trust me on this one. ;)
With carrots…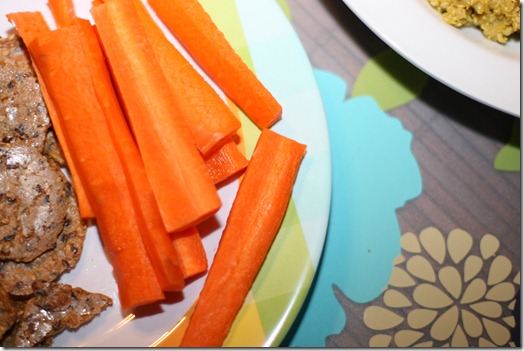 and Mary's Crackers.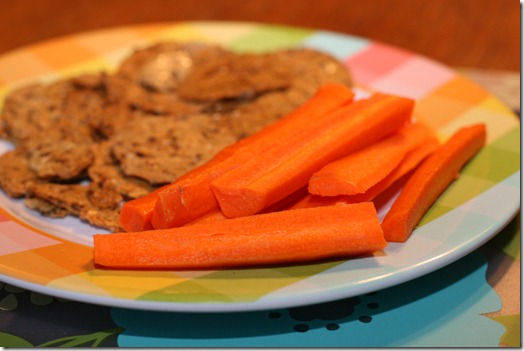 Onward and upward tomorrow!
Because I was in such a flurry today, I don't have any exercise to report, but I do have a wonderful Health News Round Up to share with you tonight…
Health News Round Up
Updates:
Tonight's question- How often do you have cooking/baking duds in the kitchen?
I tend to have usually 1-2 duds per week. This is usually from throwing a bunch of things into a pot and hoping for the best (as I did tonight). I am also notorious for burning my sweet potato fries to a crisp. When I tell Eric I am making sweet potato fries for dinner, he always says 'uh oh' and laughs. :( I'm cursed!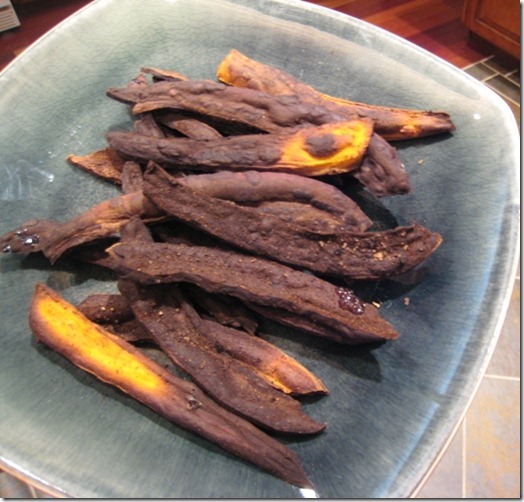 I'm off to learn more about Dwight and hopefully hit the hay early as I am zonked. Night!