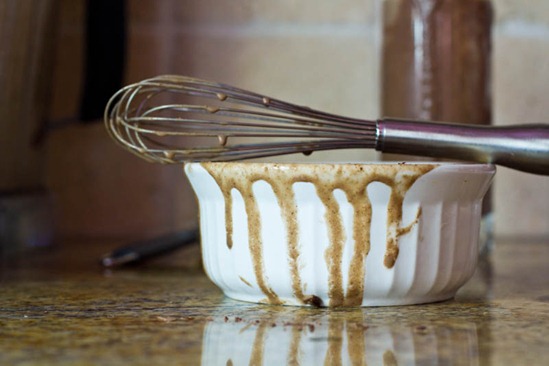 Sometimes a girl just needs a bowl of chocolate cake batter all to herself.
There I said it.
And not feel the least bit insane.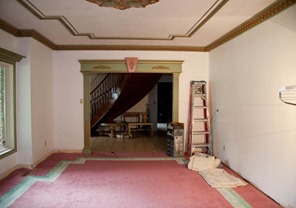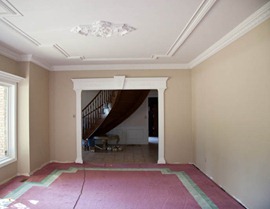 We've been spending every spare moment working on the house and I'm starting to go a bit crazy. More than usual. I don't know when Date Night became Friday night at the hardware store, but it's not funny anymore!
We do clean up well though…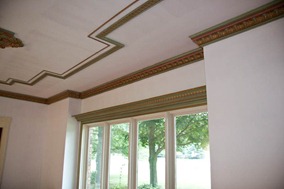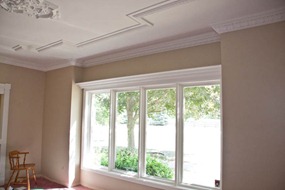 Also, have you ever tried to find someone to help you at those Big Box stores? The phrase needle in a haystack comes to mind.
"Is that a worker over there?", I squint my eyes miles down the aisle.

"Oh I think it might be…Oh wait, that's just a shopper wearing an orange tank top…false alarm', Eric says slinking off.
Instead of turning to alcohol, this gal turns to chocolate. Much like aisle 17, we all have our vices.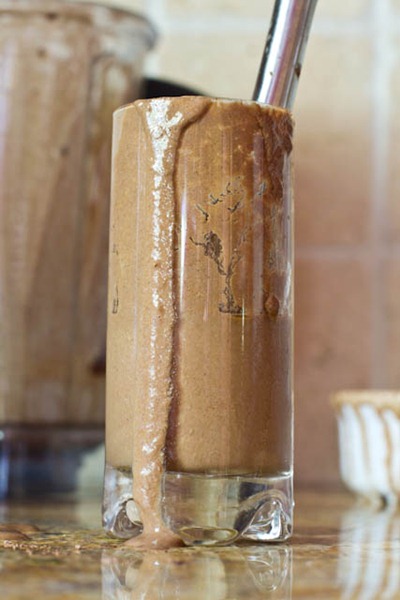 Mind you, after slurping this smoothie down it occurred to me that some chocolate flavoured liqueur would have gone just splendidly in this chocolate smoothie!
*evil cackle*
*witch broom*
*licks whisk*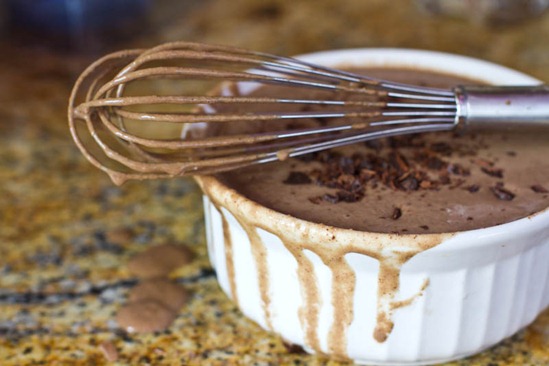 [print_this]
Chocolate Cake Batter Smoothie
Inspired by Katie.
Yield: 1 serving
Ingredients:
1 cup almond milk
1/3 cups oats
1 frozen banana
1 tsp cinnamon
1 tsp vanilla
1 tbsp carob powder/flour (see note below)
1 tbsp cashew butter (gives it a batter taste, but other nut butters should work too)
1 tbsp chocolate chips
2 ice cubes
1. In a small bowl, mix the oats and almond milk. Place in fridge and let it soak for at least 1 hour to soften. This prevents the oats from feeling too gritty in the smoothie.
2. After soaking, add to blender along with the rest of the ingredients (except chocolate) blend on high speed until smooth. Add chocolate chips and blend on low until chunky. Serve and enjoy!
Note: If you don't have carob powder, I would try subbing 1 tsp cocoa powder and 1 tsp liquid sweetener.
[/print_this]
With first slurp, my eyes rolled back in my head (I swear it wasn't spiked) and I was suddenly floating in a chocolate river on a raft made of chocolate squares. Puffy Marshmallows encased my torso as a life jacket. I clenched my bowl of cake batter close to me as if it was my only child.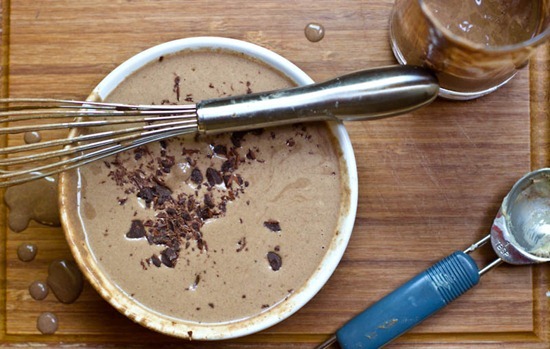 There is no sawdust in my chocolate river.
No paint cans.
No cat deciding it's a good idea to climb the new curtains.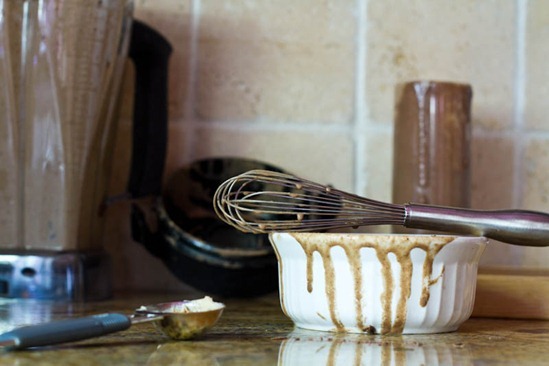 Really bad idea, cat.
There is no bed-in-a-bag that looks like a bed-in-a-bag on the bed.
There is no trying to fit said bed-in-a-bag back into the bag to return.
There is no furniture scattered about.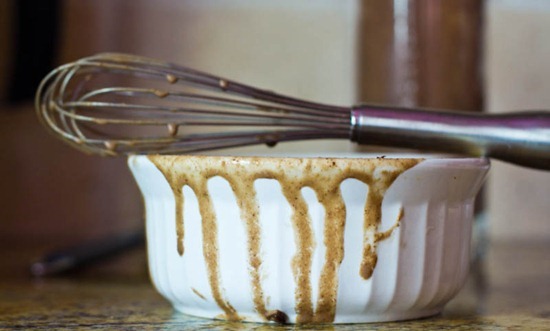 Just sweet, sweet chocolate cake batter.
As I spooned my cake batter, I spotted Eric out of the corner of my eye. He was concerned, only in the way that men are when they see their woman with the other man.
Mr. Chocolate, or course. Have you met him? He gets around.
I looked over at Eric with a sheepish grin, not knowing that I was sporting a big chocolate mustache that pretty much put me into crazy territory. As husbands do, he quickly pointed out my chocolate mustache and laughed at me.
Mr. Chocolate would never laugh at me.
I gripped my bowl a bit tighter as he came closer.
This cake batter was mine.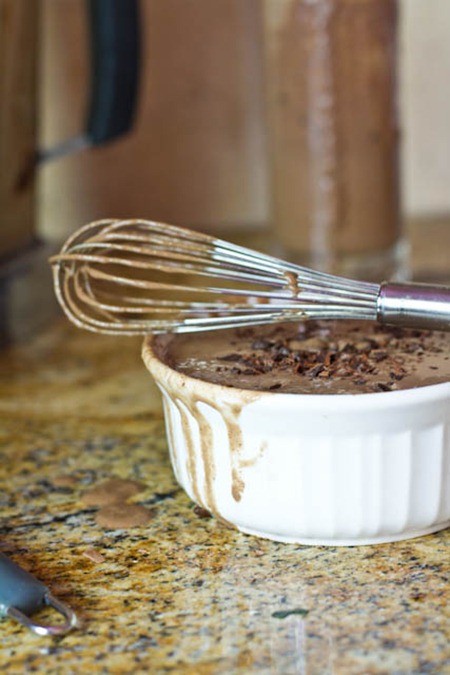 'You missed a spot.', he said with a smirk while pointing to the smudge of chocolate on the side of my cheek.
Men.