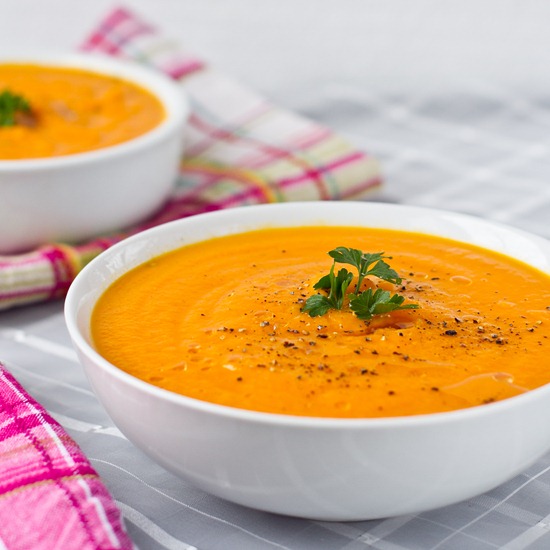 Yesterday, a few of you expressed interest for the Creamy Sweet Potato Bake recipe, so I thought, why not kick off the Meal Planning Week with this casserole dish? The rainy and gloomy weather suited it well too.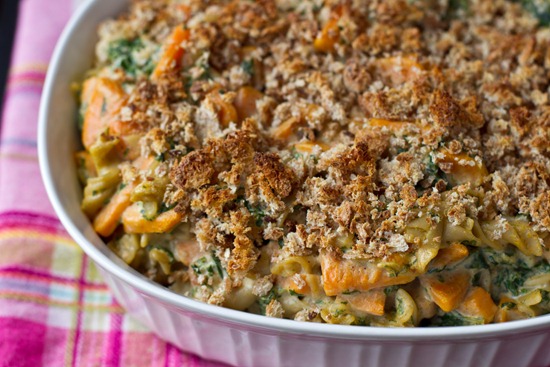 Sadly, it was a bust!
It turned out bland and the flavours were just off. It had all the right components- kale, sweet potato, fusilli pasta, homemade bread crumbs, with plenty of creamy sauce, but they just didn't add up for me.
Strangely enough, Eric loved this casserole. With ketchup, that is! He said he will eat leftovers for lunch so at least it won't go to waste.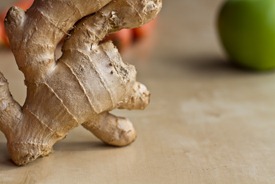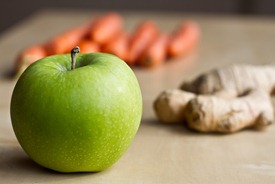 I first saw Joy's Carrot Apple Ginger Soup when I was in the depths of my flu, unable to speak or taste anything (except sugar). This bright orange soup called my name and I thought it was just what I needed to heal myself. I also figured a soup this gorgeous and bright would awaken my taste buds.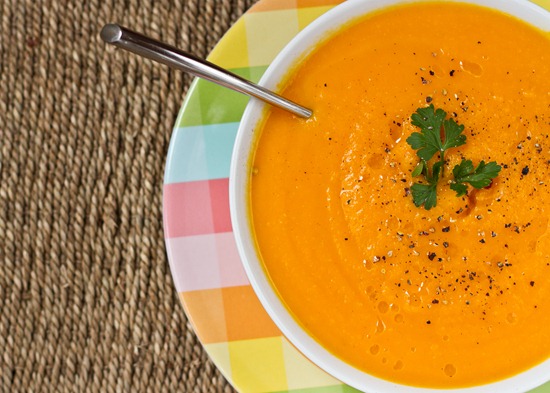 But that soup never happened. In my dreams, maybe!
It was a good idea in theory, but I was too sick to move let alone cook something. I just pretended what it might be like to eat this soup when sick. I'm sure it would have been very healing. :)
Yesterday, I was feeling rather energetic and this soup just had to be made. The last thing I wanted was to eat another bland tasting dish!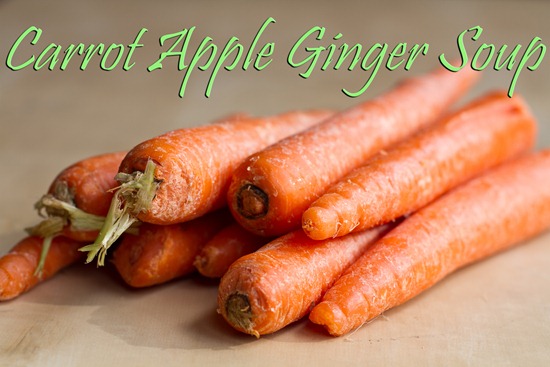 [print_this]
Carrot Apple Ginger Soup
Lightly adapted from Joy The Baker.
Yield: ~5 cups
Ingredients:
1 tbsp extra virgin olive oil + more for garnish
1 small onion, diced (1 cup diced onion)
2 garlic cloves, minced
2 tbsp fresh grated ginger
1 large apple
1.5 pounds carrots, peeled and chopped (~5 cups)
4 cups vegetable broth (I used full sodium)
pinch of nutmeg
Kosher salt, freshly ground black pepper, to taste
Directions:
1. In a large pot, add 1 tbsp olive oil over low-medium heat. Add chopped onion and cook for about 5 minutes until translucent. Add minced garlic and ginger and cook for another couple minutes on low. Add chopped apple and carrots and cook for a few minutes more.
2. Add the vegetable broth, stir, and bring to a boil. Reduce heat to low-medium and simmer for 20 minutes, or until tender.
3. Carefully transfer this mixture into a blender (or you can use an immersion blender probably), add a pinch of nutmeg, and blend until smooth. You might need to do this in 2 batches depending on the size of your blender. You don't want the soup more than halfway full or it might explode through the top. Make sure to allow steam to escape through the top of the blender lid too.
4. Add salt and pepper to taste. You can also thin the soup out a bit with more broth. Serve and garnish with freshly ground pepper and a drizzle of olive oil. It goes lovely with fresh bread and Earth Balance. Makes 5 delicious cups!
[/print_this]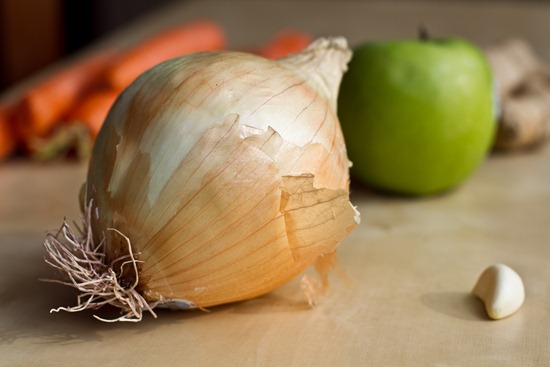 I made a few light modifications to the original recipe:
I reduced the olive oil from 3 tbsp down to 1 tbsp
I used 2 garlic cloves instead of 1
I used a large apple instead of a small apple
I had a feeling this soup was either going to blow my mind or be a huge flop.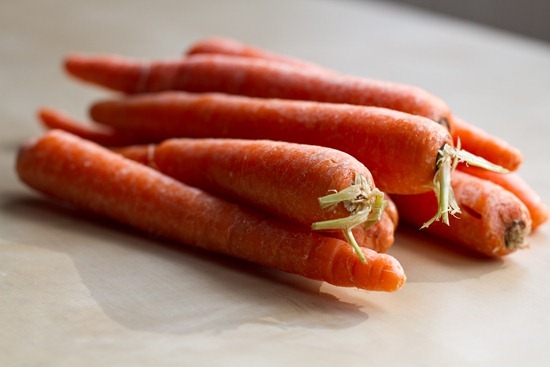 But, how can you go wrong with apple, carrots, and ginger?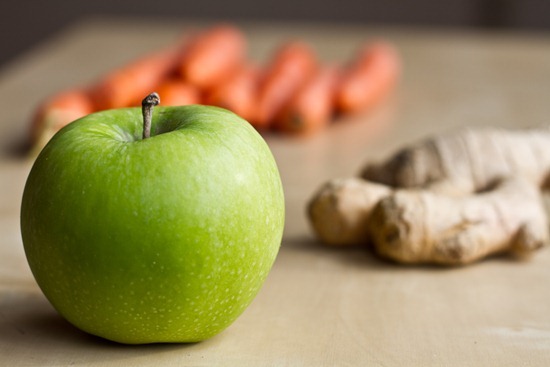 You just can't.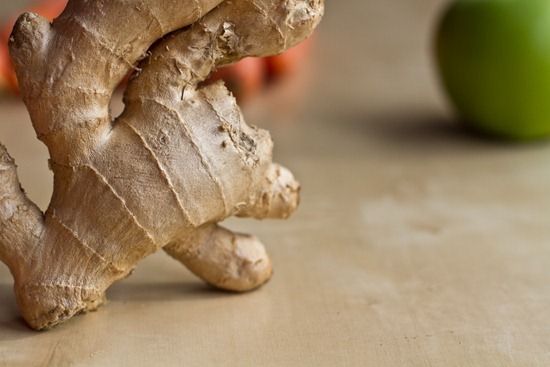 So strap on those goggles and get chopping!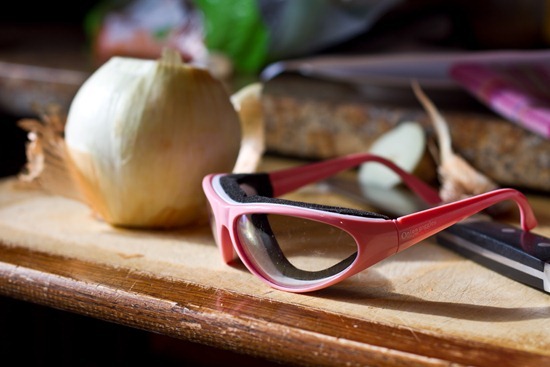 I feel like we are far enough along in our relationship that I can reveal to you my onion chopping secret.
Meet, the Onion Goggle.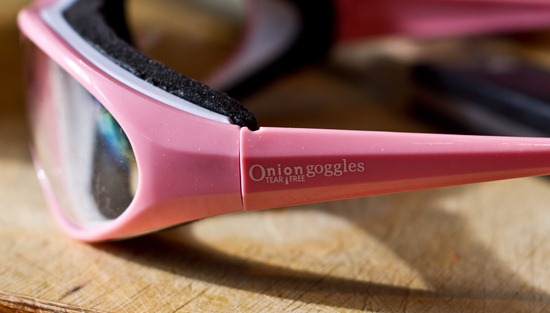 OSGMOM gave me these a while ago and I was hesitant to use them for a long time, but now I don't chop an onion without them! They don't prevent tears 100%, but I would say they have cut down onion related tears about 80-90%. I only wished they worked on PMS tears too!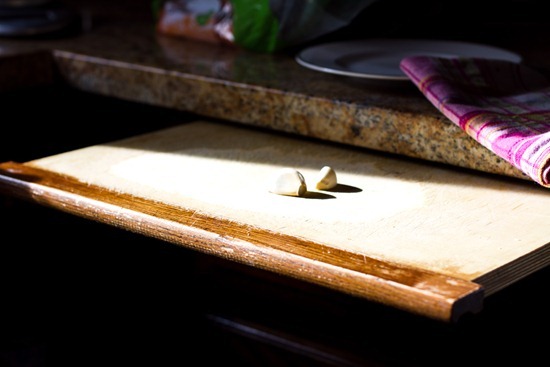 My favourite time to cook is at sunset- I love the way the light beams into the kitchen. :)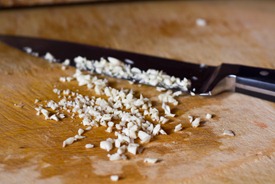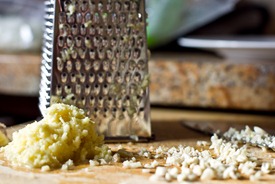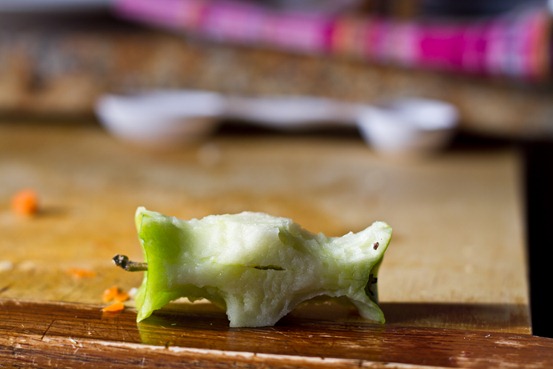 When you begin cooking down the soup, it will look bland. Very bland. I was a bit nervous at this point.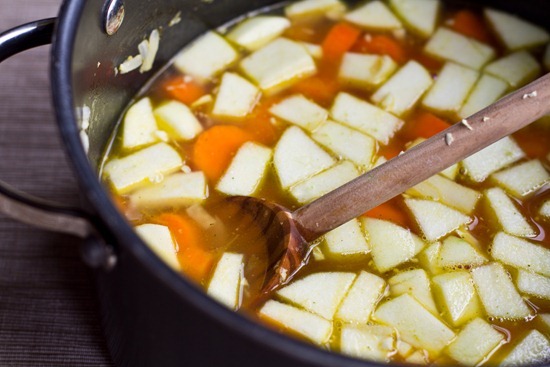 After simmering for 20 minutes, transfer it to a blender (you may have to do this in batches as you don't want to fill it more than halfway), add a pinch of nutmeg, and blend until smooth. You could probably also use an immersion blender if you have one.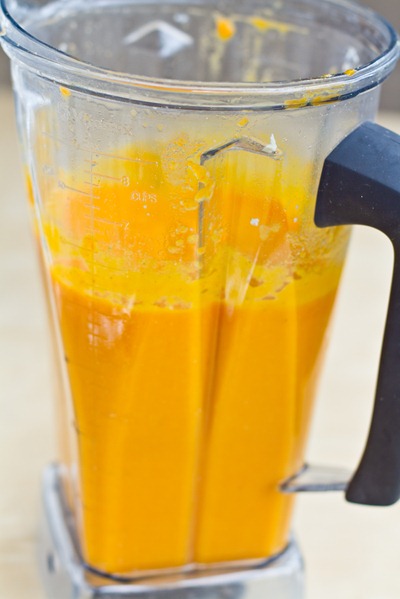 The soup came alive! Just look at that gorgeous colour.
I got a bit too excited because I burned my tongue trying it! When will I ever learn?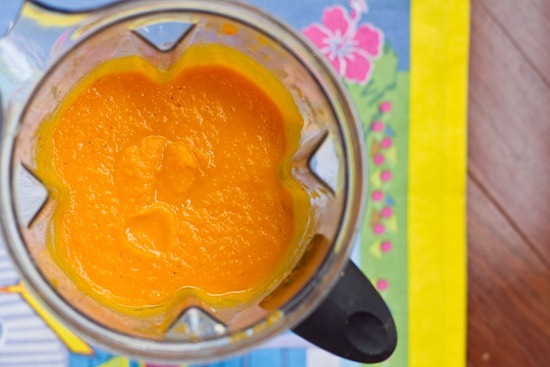 I was really worried the soup was going to taste like this…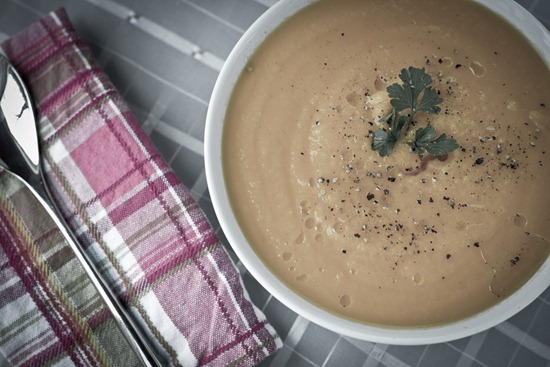 Instead of this…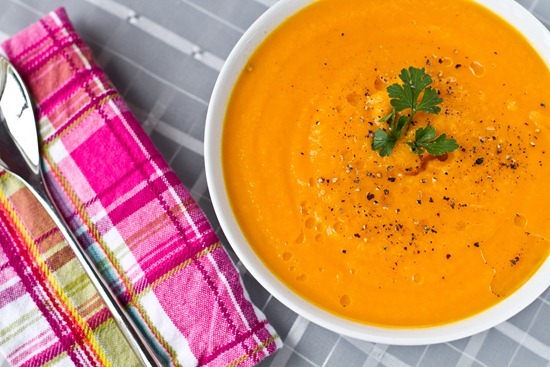 To my delight, this was one of the best homemade soups I have tasted. I was afraid that the ginger was going to be too spicy for me, but it wasn't at all. It was just perfect in every way.
You must try this soup. I will be making it again and again…it's in the vault!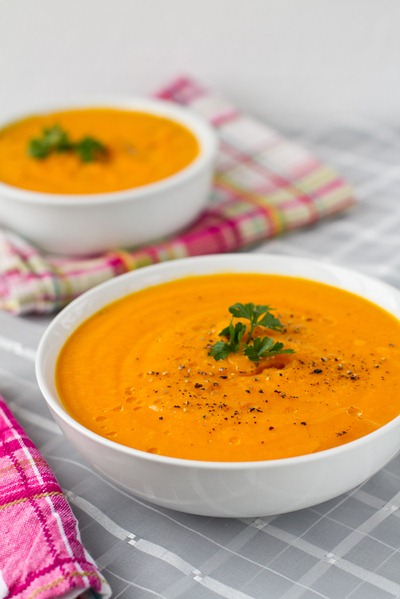 Carrots 'N' Cake Book Giveaway Winner
Jillian you are the lucky winner of the Carrots 'N' Cake giveaway! Congrats! Please email me angela [at]ohsheglows.com and we will get you a copy sent out. Thank you everyone for participating!