Missed my BBBC Results Part 1?
Taking Before and After pictures is scary enough without having to post them on the internet for all to see!
I hope you guys appreciate this because I was NOT going to do it!!! :D
It takes a lot of guts to see pictures of oneself on the internet…LOL.
So did it WORK? Click continue reading below.
65 Days of the BBBC Challenge did this for me…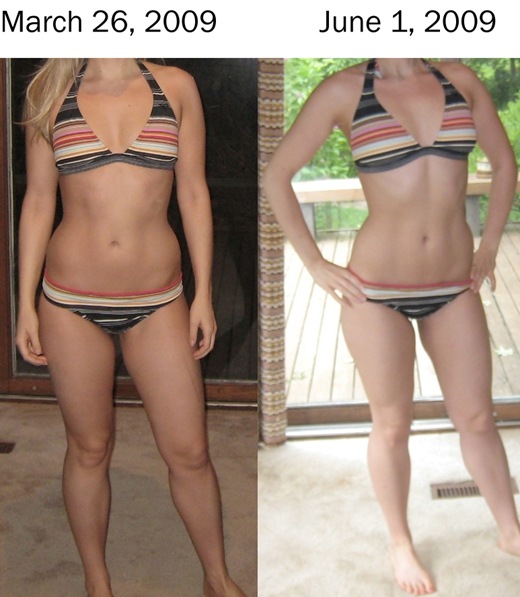 [Please ignore the fake tan in the first pic- I was prepping for my photoshoot at that time! lol]
What I noticed:
Smaller and more toned stomach area: Proof that CORE WORK rocks!
Toned arms and shoulders (Even though I didn't see a decrease in arm circumference, I know the arms are much more toned- and that is what matters!)
Let's ZOOM IN shall we?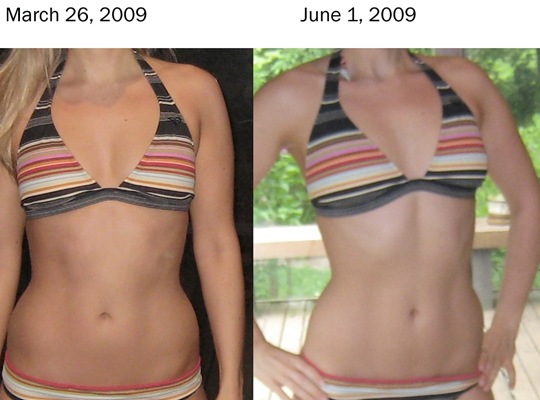 And the behind pictures…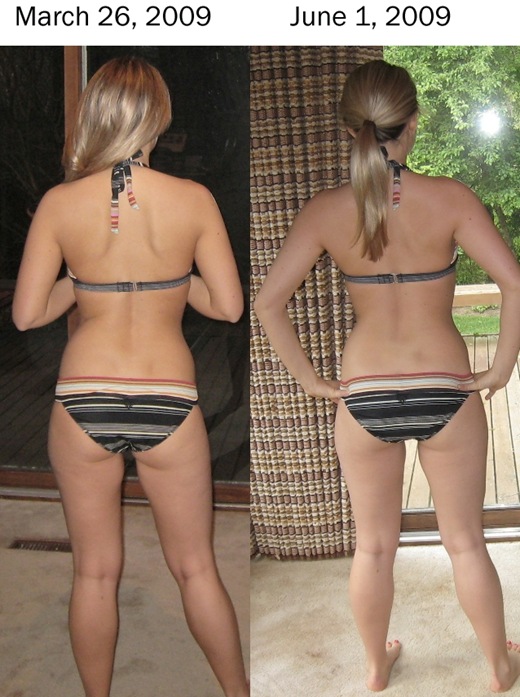 What I noticed:
Toning of the back: In the before picture you can see a bit of extra skin in the crease area, but in the after picture it is gone.
Back of my legs and butt area have firmed up
Bikini top also seems to fit better (the strap doesn't dig in as much).
I am REALLY happy with these results– especially in my stomach area. Core work is the BEST!
I am so glad I took these pictures because I honestly had no idea that my body had changed so much. I am still quite amazed that just a couple strength exercises each day can make such a difference.
I also think that adding the Shred over the last couple of weeks has helped too! I am going to continue to do the 30-Day Shred because I really enjoy it! I will probably try to squeeze it in twice a week or so.
Also- BBBC participants: Don't forget to send me your final results! :) [email protected]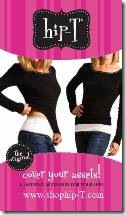 Look what the awesome ladies of Hip-T sent me!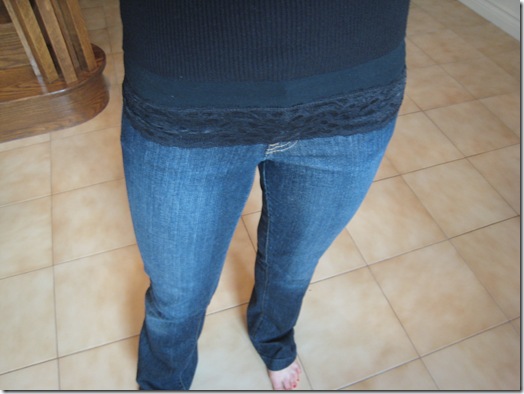 A beautiful Black Lace Hip-T!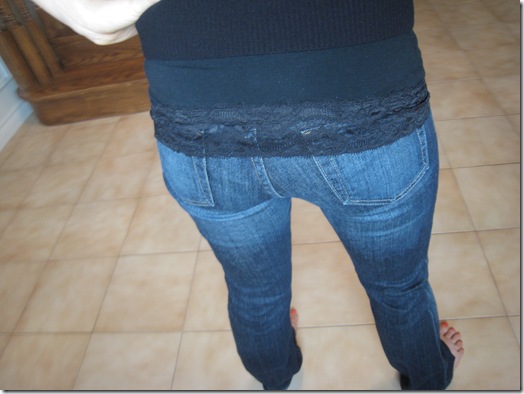 I just love it!
Many of my shirts are too short (I have a long waist) and I find the My Hip T provides just the right amount of length.
It is SUPER slimming in the waist area too! I find it kind of sucks everything in.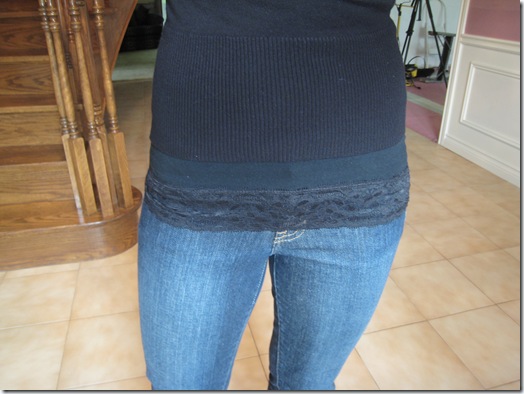 The ladies of My Hip-T want to give one lucky reader a chance to win one of their beautiful designs!
To enter for a chance of winning a My Hip-T:
Visit the super cool Hip T website and check out all their funky designs!
Leave ONE comment on this post
Link back to this contest and receive another entry!
Winner will be chosen at random
Contest is open to anyone in the US or Canada
Contest closes Wednesday June 3rd at 4pm EST!
Goodluck! :)
Ok off to write my exam! Hopefully cramming works- I sure did it enough in university! lol.
Tonight I will be answering your most burning question:
Will I be doing a summer installment of the BBBC?