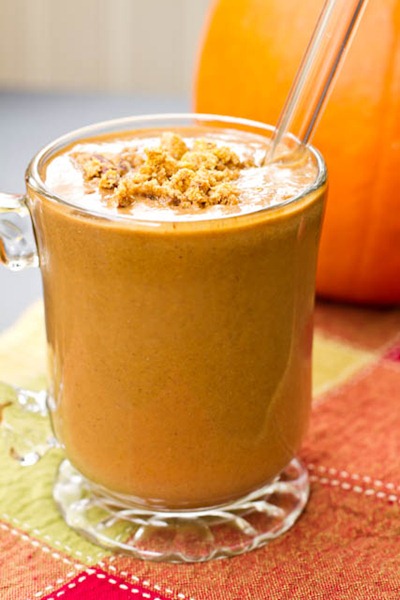 A Long Weekend Hangover (LWH): describes the sum of unpleasant physiological and psychological effects following a holiday long weekend, such as Thanksgiving. The LWH is especially hard to recover from if you were drinking red wine like juice, eating Pumpkin Pie Brownies like vegetables, and singing Moves Like Jagger 14 times during a 3 hour drive.
Hangover symptoms may persist for several days after pumpkin pie was last consumed. Scratchy Throat Syndrome (otherwise known as singing Moves Like Jagger 14 times), may require strange green drinks for relief.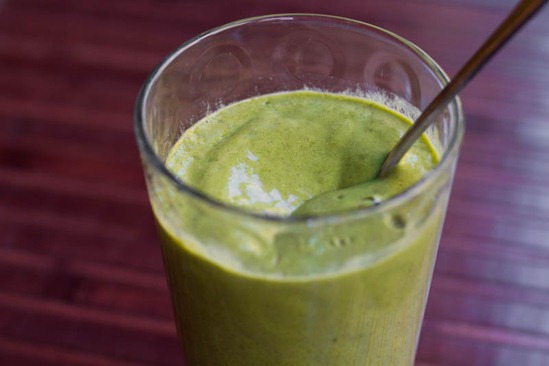 Repeat as necessary.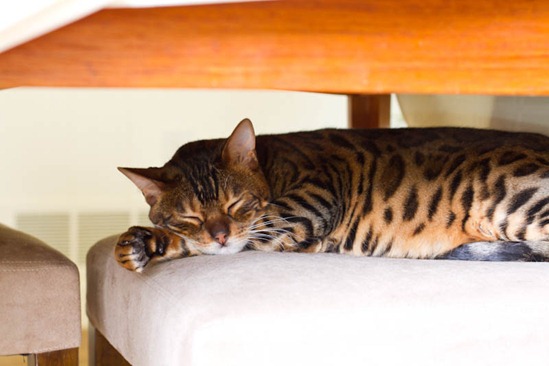 The Long Weekend Hangover may also be present in animals, most notably the cantankerous feline species. Hibernation under dining room tables may result for up to 72 hours. Cat treats, when left on the chair but not hand fed, are encouraged if not essential for total recuperation. Do not disturb feline or Stink Eye may occur.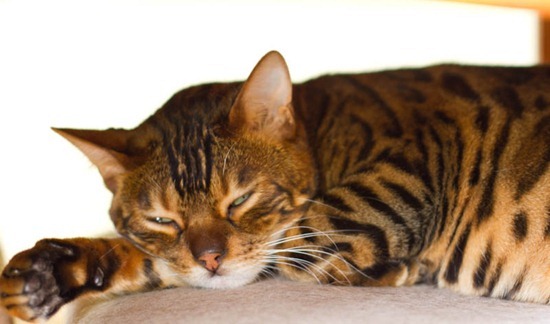 For complete recovery from LWH, ingesting pumpkin first thing in the morning is necessary or withdrawal symptoms may persist.
Recommended Dosage: Pumpkin Gingerbread in smoothie form until symptoms dissipate or until the next long weekend, whichever comes first.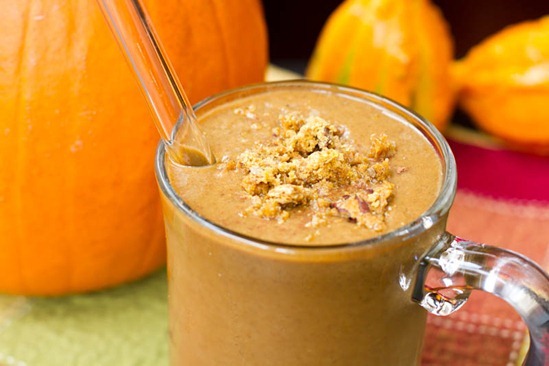 [print_this]
Pumpkin Gingerbread Smoothie
My two favourite Fall-inspired smoothies (Pumpkin Pie Smoothie and Iron Woman Smoothie) combined to create a drink that could cure any LWH.
Yield: 1 serving
Ingredients:
1 cup almond milk, plus a bit more if necessary
1/4 cup rolled oats
1 tbsp chia seeds
1/2 cup pureed pumpkin
1 tbsp blackstrap molasses
1 frozen banana
1 tsp cinnamon
1/2 tsp ginger
pinch nutmeg
Ice, if desired
1. Soak the oats, almond milk, and chia seeds for at least an hour or overnight. This helps them digest better and it also gives the smoothie a smoother texture.
2. Place all ingredients into blender and blend until smooth. Add ice if desired.
[/print_this]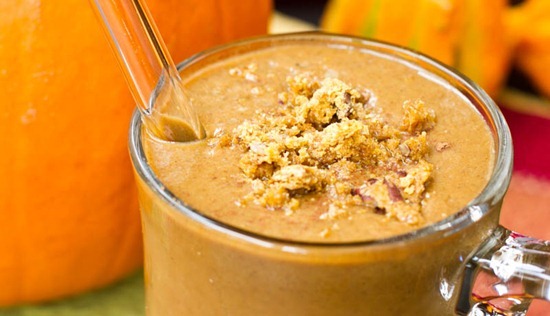 Prognosis…improved and likely to recover.