Check out what arrived this week…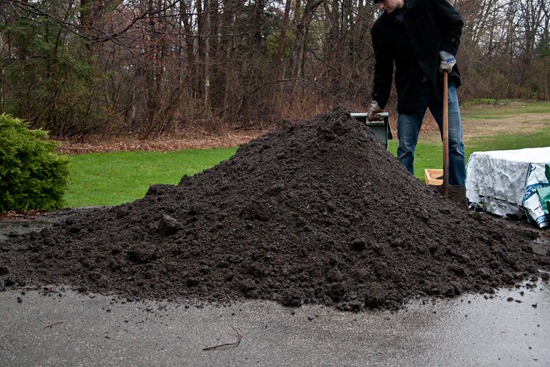 2.5 cubic yards of triple mix soil for the veggie garden. :) Thrilling, I know.
After weeks of looking at different types of soils, I went with a triple mix from Van Beek's. It's made from composted manure, black loam, and sandy topsoil. I couldn't find 'certified' organic anywhere, but the owner said it is organic and assured me that they do not add any chemicals or fertilizers to it. That will have to do!
We used this soil calculator to determine how much soil we needed:
Take the Length (ft) of the area to be covered x Width (ft) x Depth (inches) divided by 12, then again divided by 27 and you have your cubic measurement!
For two 4 foot by 8 foot beds, I calculated our soil need to be about 2.37 cubic yards, so we ordered 2.5.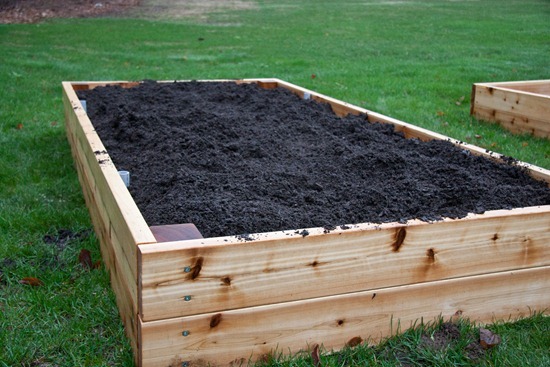 [We used this step by step tutorial to build the beds.]
When we filled up the beds it was raining (of course!) and shoveling the soil was like shoveling bricks. What a workout! At least I know that the soil is nice and moist for planting. :)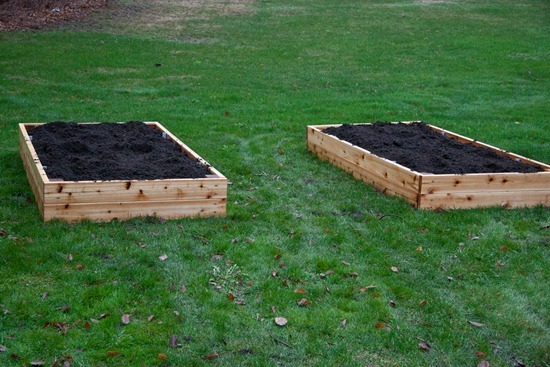 The rain sure has made our lawn green though!
I'm going to the nursery tonight to check out the new organic plants that just came in and figure out what I need to buy. So far, I have sketched out a rough plan for both of the beds using this Companion Planting info to guide me. I'm trying to plant veggies with their companion plants, figure out specific spacing/planting requirements, and also how many of each plant I will need.
I also put a compost bin and gardening tools on my Birthday list. How cool am I? :)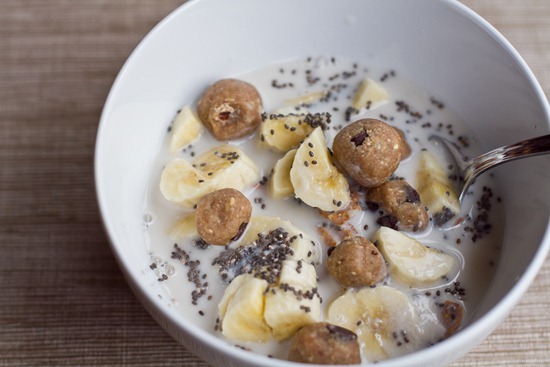 Meet: Chocolate Chip Cookie Dough Cereal– a new breakfast and snack infatuation.
In the cookie bowl: Nature's Path Spelt cereal, chopped banana, 1 tsp chia seeds, 8-10 mini Chocolate chip cookie dough balls, and non-dairy milk.
It tastes like you are eating a bowl of chocolate chip cookie dough for breakfast!
Another breakfast I've been rocking this week…The Mango Banana Green Monster.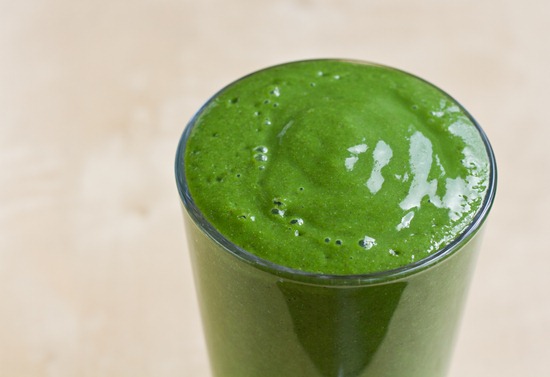 I recently discovered that President's Choice sells frozen mango chunks. I haven't had the best experience with some frozen fruit mixes, but this frozen mango is super fresh and sweet. You can nibble on it straight from the bag. :) It is great to keep in the freezer for quick and easy smoothies.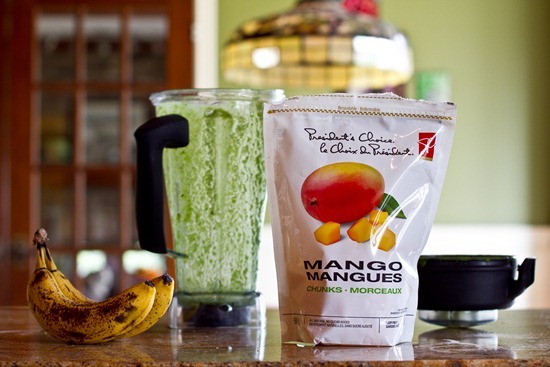 This week's favourite mix: 1 cup frozen kale, 1 ripe banana, 1/2-2/3 cup frozen mango chunks, 1.25 cup almond milk, 1/2 scoop wheatgrass powder, 1 tbsp chia seeds.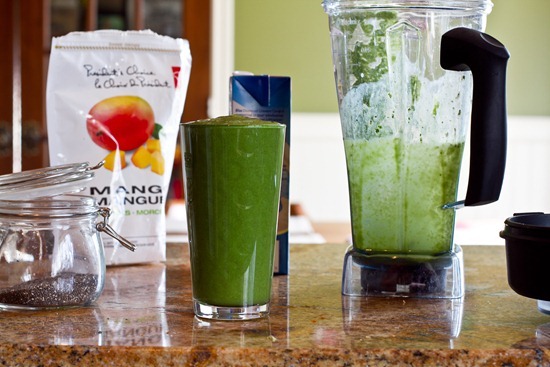 So refreshing. :)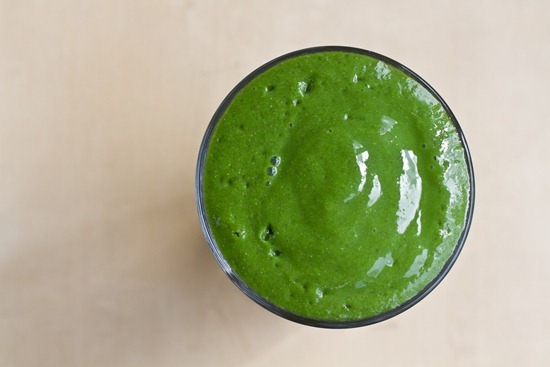 Have a wonderful Friday!
"We are all functioning at a small fraction of our capacity to live fully in its total meaning of loving, caring, creating and adventuring. Consequently, the actual­izing of our potential can become the most exciting adventure of our lifetime." – Herbert Ottto