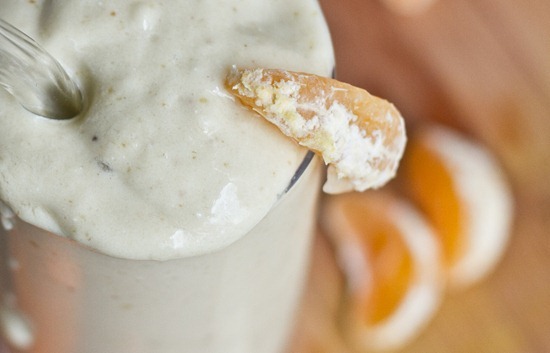 I've been playing nurse for the past few days, doing my best to help Eric beat his flu (and not catch it myself!). We've been eating lots of healthy dinner leftovers like Spicy Rainbow Rice & Bean Salad, Ultimate Vegan Lentil Walnut Loaf, Creamy Tomato Barley Risotto, and Back on Track Wheat Berry and Bean Salad, sure to give any cold a run for its money.
I also decided to pull out my Winter Flu-Buster Secret Weapon this week…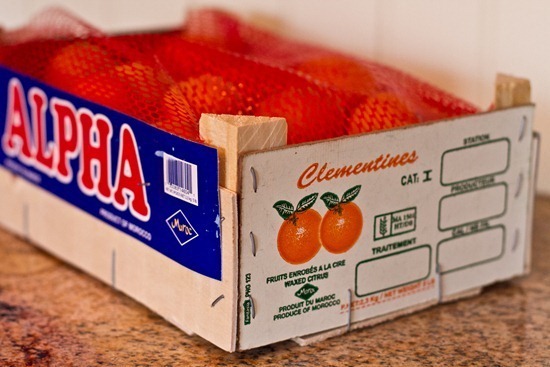 Ah Clementine's, the perfect winter fruit to ward off a cold, don't you think?
Eric and I have been eating these juicy little delights non-stop, but when he started to feel like he was getting a fever, all he wanted was something COLD to soothe his throat and help his body cool down.
I started thinking about packing vitamin C into a delicious smoothie and then it hit me – Why not make a smoothie based off of one of our favourite childhood popsicles- the Creamsicle?
Yes, this just may work.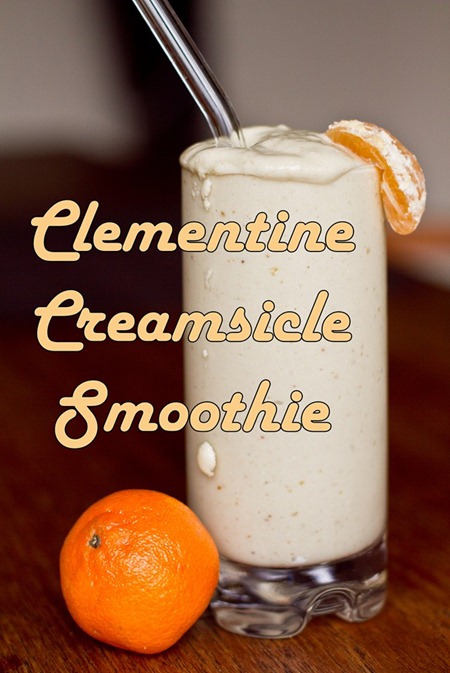 [print_this]
Flu-Buster Clementine Creamsicle Smoothie
Yield: ~2 cups
Ingredients:
1 large ripe banana, peeled, sliced, and frozen
1/2 small avocado, flesh scooped out, and frozen
2-3 Clementines, peeled and broken into segments
2 tbsp coconut milk (the cream from top of can)
1/2 cup coconut milk (watery part) OR 1/2 cup milk
1/2 cup + 2 tbsp milk (I used almond milk)
1/4 tsp almond extract
1 Medjool date, pitted and roughly chopped (optional)
1-2 tsp fresh lemon juice
Directions: Peel and freeze the avocado, Clementines, and banana before making this smoothie. Once frozen, place all ingredients into a blender and blend until smooth. You may add more liquid if it is too thick. Makes 2 cups.
[/print_this]
You start by freezing your Clementines, Avocado, and Banana like so:
Peel and slice a large ripe banana, freeze
Take 1/2 of a small avocado, scoop out flesh, freeze
Peel 2-3 Clementines, break into segments, freeze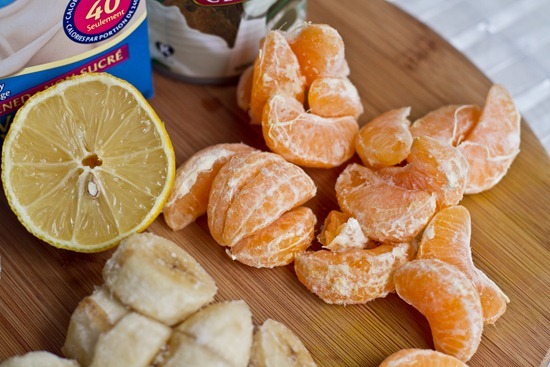 Once those are frozen (they must be frozen before making or it won't work) grab your chilled coconut milk, almond milk, almond extract, lemon, 1 medjool date, and your frozen avocado, banana, and Clementines.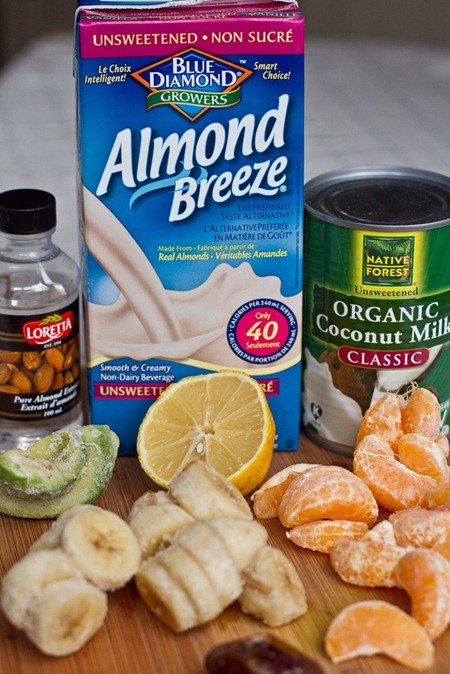 Place into a blender and blend until smooth. If it is too thick, add a bit more almond milk to thin it out to your desired consistency. It should be very thick and almost like an ice cream shake though.
The result is a creamy and energizing smoothie, with a hint of orange that will help keep those cold bugs at bay! Eric is pretty much obsessed with this smoothie and he asks for one about 6 times a day.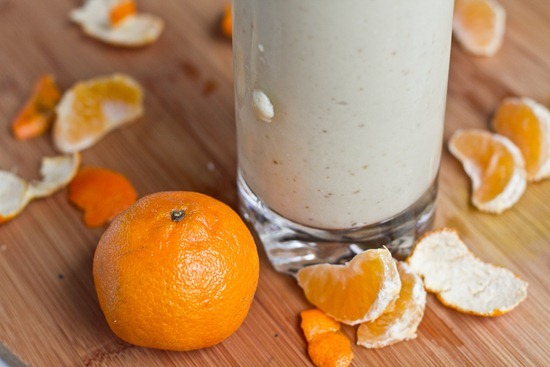 Oh, and it would also be delicious with any type of Winter citrus I'm sure.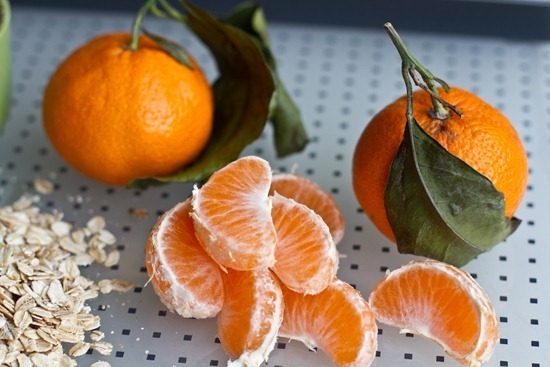 Here is to a healthy 2011.