Good morning!
For those of you who were asking, the Vanilla Bean Paste is from William Sonoma. I bought it when I was using up my gift card the other week. I'm sure you can find it online for cheaper though!
This morning's breakfast was my treat for working so late last night!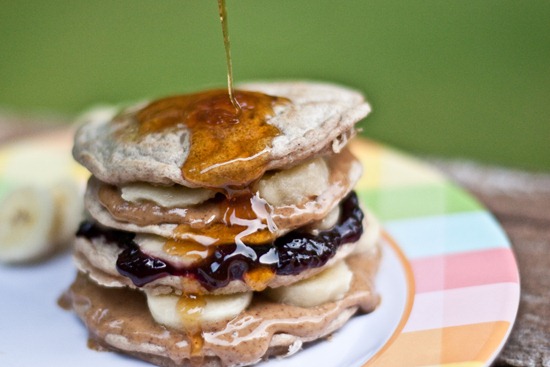 I also snuck in a humid 3 mile run. The humidity was thick!
The run:
Distance: 3.21 miles
Time: 27:59
Avg pace: 8:43 min/mile
It was a good run, but a gross + humid run. Still, I will take humidity over snow and ice any day! My camelbak saved the day as usual.
Breakfast was amazing…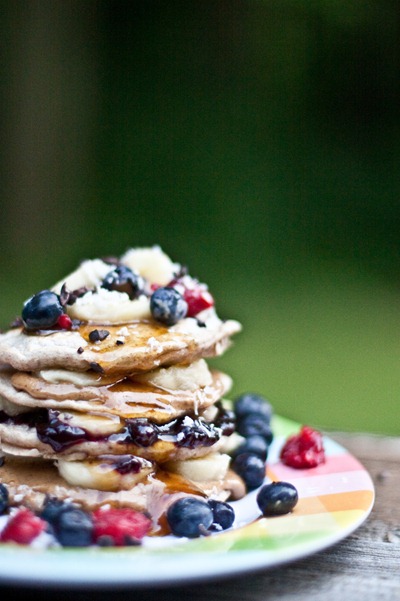 [print_this]
Maple Peanut Butter, Banana & Jam Pancake Stack
Adapted from Healthy Spelt Pancakes for one.
Ingredients:
1/2 cup spelt flour
1/2 tsp cinnamon
tiny pinch sea salt
1 tsp baking powder (I use aluminum-free)
1/2 c unsweetened almond milk (or milk of your choice)
Syrup + filling:
Pure maple syrup
Peanut butter
Jam
Unsweet. coconut
Sliced banana
Blueberries
Raspberries
Directions: Mix all dry ingredients together the night before and place in container. In the morning, heat a skillet on medium while mixing the batter. Add the milk to dry ingredients and stir well. Spray the skillet with non stick oil and spoon the batter onto the skillet on med-low temperature. Flip pancakes when bubbles pop and cook other side. Layer with sliced banana, peanut butter, jam, and other toppings as you wish!
Makes 4 baby pancakes.
[/print_this]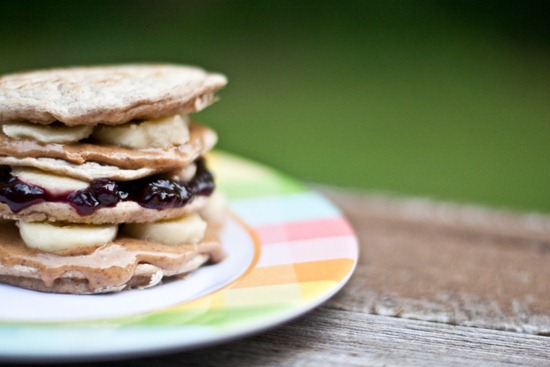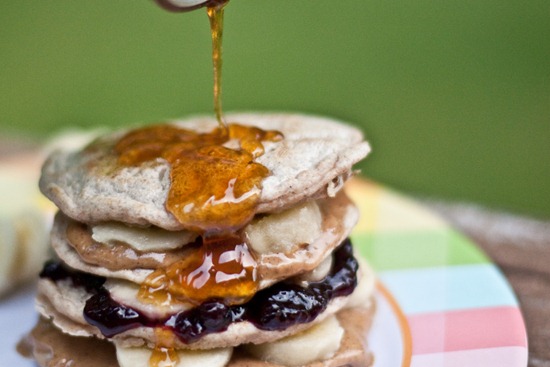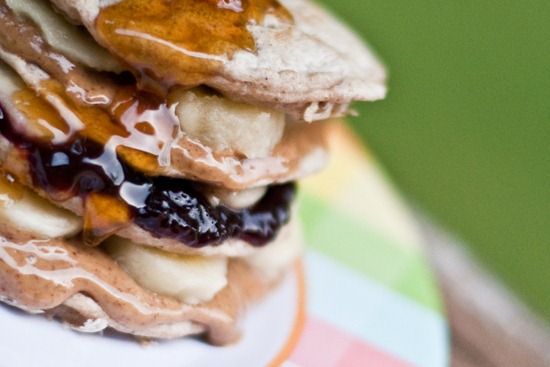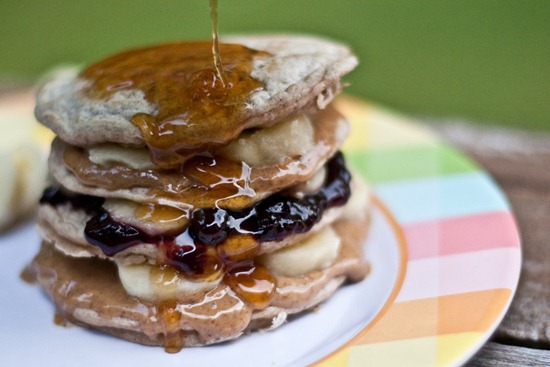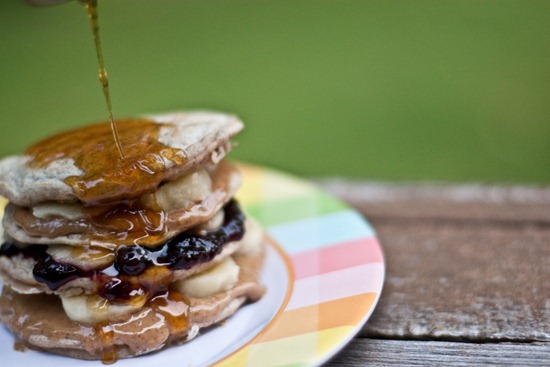 With blueberries, raspberries, coconut, and banana!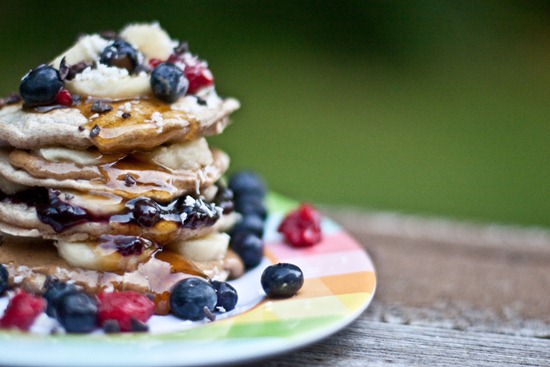 This is what Heaven tastes like.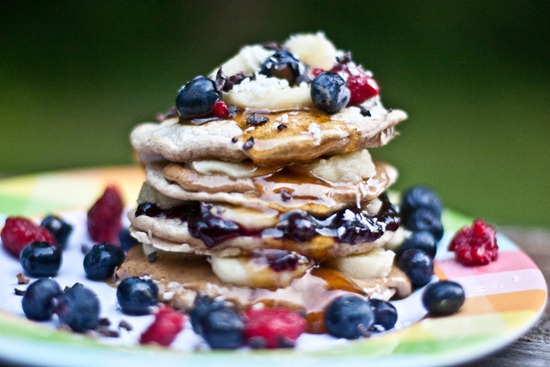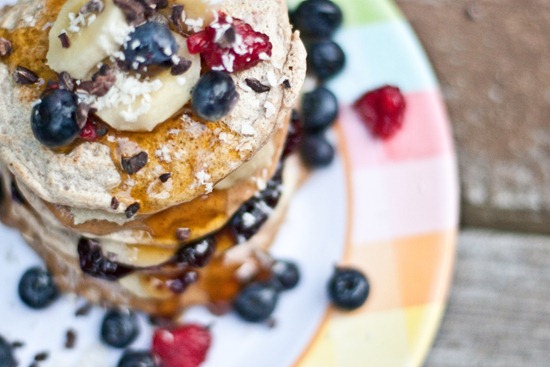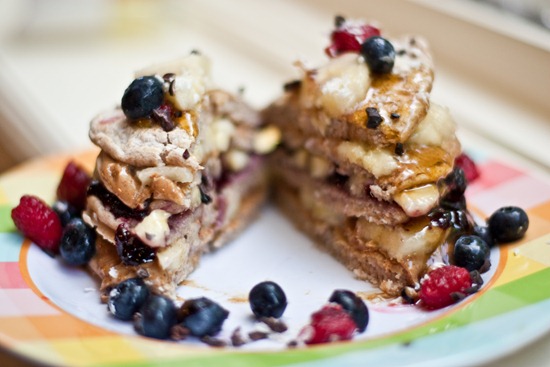 Out of control.