Good morning!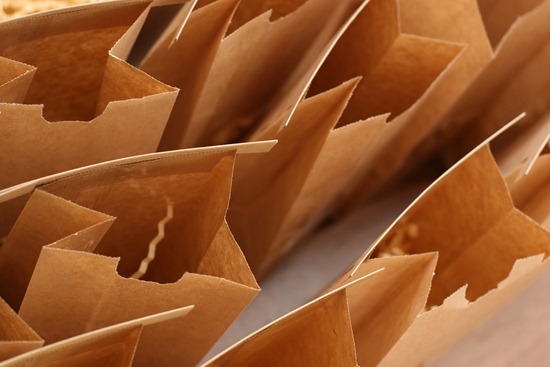 This morning was a whirlwind in the bakery today! The mornings are always a bit crazy because I am rushing to get my orders out for the mail pick-up.
For one of my orders this morning, I was working on a custom BABY SHOWER order. I love doing these!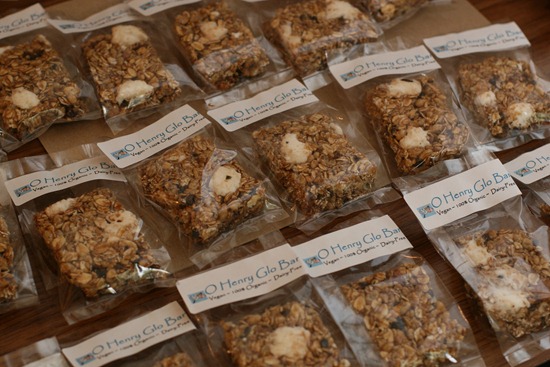 I made up this custom label with a stork on it and my customer also came up with the name- the baby boy's name is Henry so she thought O Henry would be cute.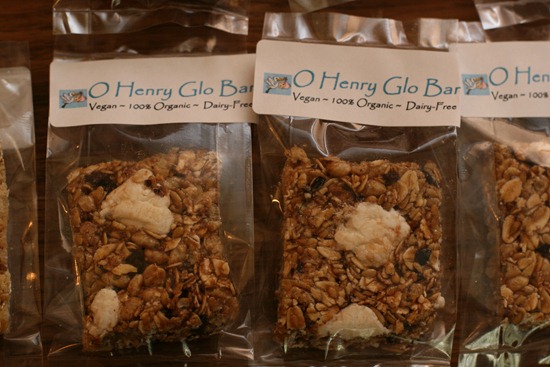 So fun.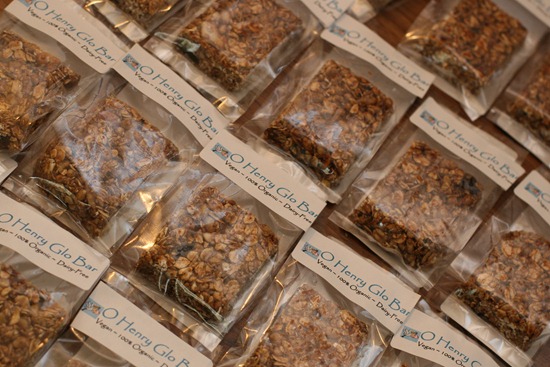 We did 4 different flavours in mini sized Glo Bars.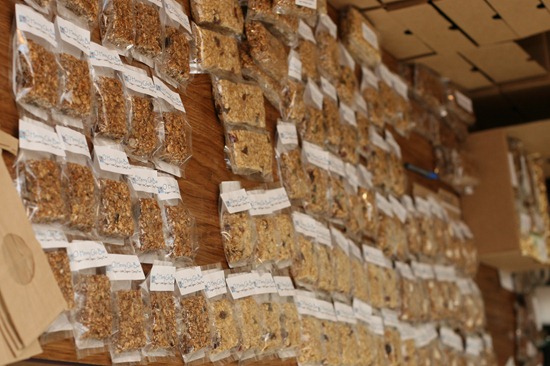 and then I packaged them all up!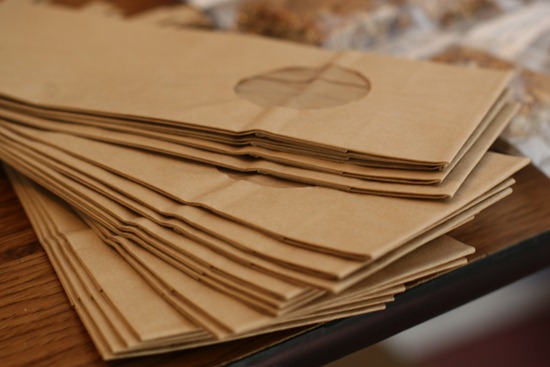 I can't wait to hear how the ladies like them. 
This summer I am also doing up Glo Bars for wedding favours– that will be fun too. I love the idea of giving Glo Bars as party favours…I think they are a unique item to give as a thank-you.
Speaking of mail, I also had a fun delivery this morning. My running books arrived! I was the winning bidder on Brooke's Cool Running Gift Pack in Shop 4 A Cause 2.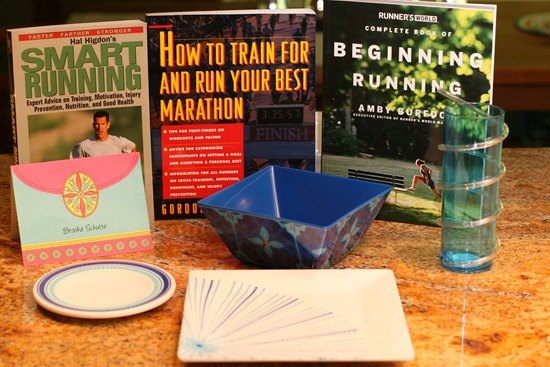 The books I won are the following:
1) Complete Book of Beginning Running: Only in Runner's World Complete Book of Beginning Running will you find everything you need to become a happy, healthy fitness runner including: how to stay motivated, what shoes to buy, what to eat before you run and after, how to prevent common injuries and much, much more! 2) Hal Higdon's Smart Running: Expert advice on training, motivation, injury prevention, nutrition and good health. 3) How to Train for and Run Your Best Marathon: Tips for first timers on workouts and pacing, advice for experienced participants on setting a goal and achieving a personal best, information for all runners on cross training, nutrition, equipment and injury prevention.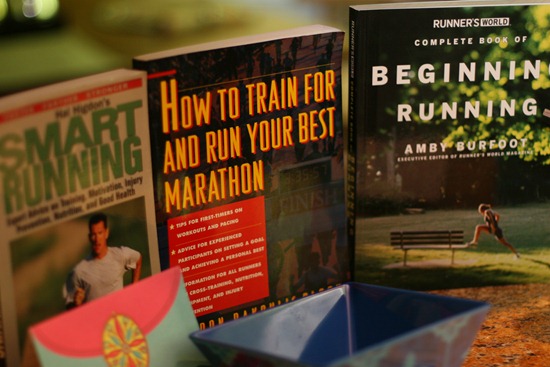 I'm excited to read them. I was glancing through the Runner's World book (right) and it has a recommended food as DARK CHOCOLATE. I think I am going to like this book. :lol:
And because Brooke is such a sweetie, she sent me some fun TARGET plates, a bowl, and a cup!
The Crazy Dish Lady lives on… :devil: Thanks Brooke!
Breakfast this morning was Banana Soft Serve Vegan Overnight Oats!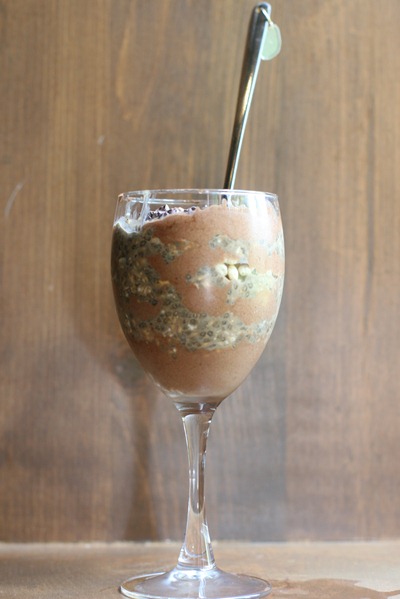 I made it with Chocolate Banana Soft Serve using 2 tbsp of cocoa powder processed into the frozen banana.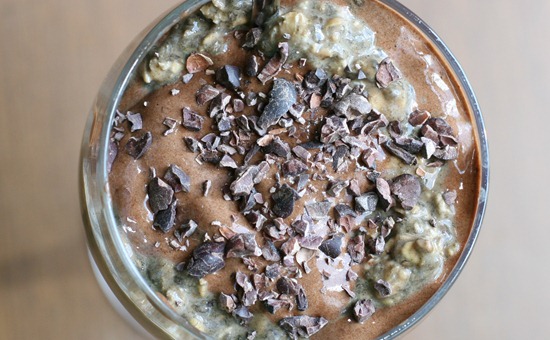 Fun mix-ins included Nature's Path Rice Crisp and Cacao Nibs!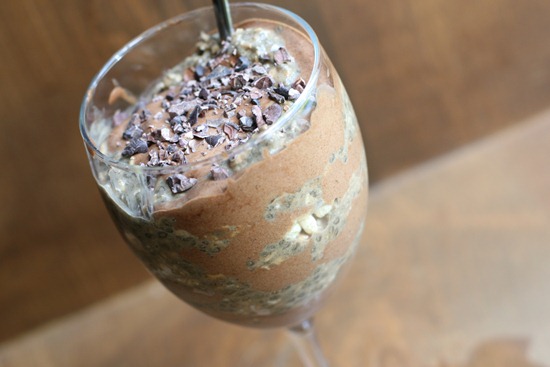 Rawr.
Feel The Burn
Want to know something weird that happened as a result of the try-a-tri race? I got wind burn on my face!
When we got home from the race, I noticed that my face was quite red and at first I thought that was due to exerting myself in the race or being cold. Well, a day passed and my face was still red, so I am pretty sure that I got wind burn when on the bike.
Wind burn is defined as, 'redness and irritation of the skin caused by exposure to high-velocity wind.' I guess I was just going too fast for my own good?! :tongue: hah..I joke, I joke. It doesn't really surprise me that I would get wind burn because my skin flushes VERY easily and it is very sensitive.  It has been that way since I have been a child and has caused me a lot of grief in public situations! :blush: I blush at the thought of blushing. I blush if someone else blushes. I blush if I feel like I am put on the spot or I am anxious. It is annoying at times. Rosacea runs in my family though so it is not too surprising I guess.
Do you have sensitive skin or do you flush easily?
~~~
Well, I have more orders to bake and then I need to do a bunch of work on the upcoming Farmer's Market! I haven't had a chance to make my signs yet and I am a bit worried because I have no idea what to do for them. The director told me that anything HOMEMADE for signs at a market is good, so I guess I will have to find some time to make some signs.
I have a very delicious chick pea recipe coming up that will blow your mind. It is another 'life changer' if you know what I mean.
Have a great Tuesday!