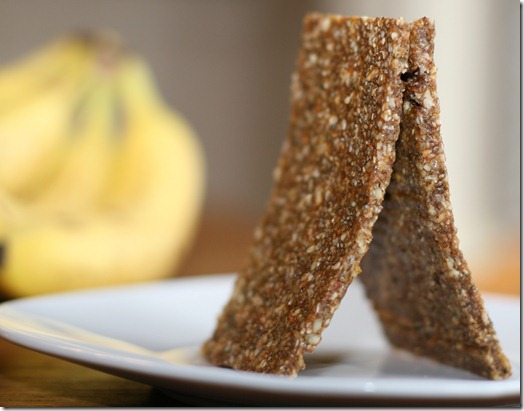 Friday's late night Glo Bar test was a success!
If it gets the go ahead from testers this week, I will be ordering the new packaging, ingredients, and bowls/utensils/containers. There is still lots to do!!
More fun yesterday…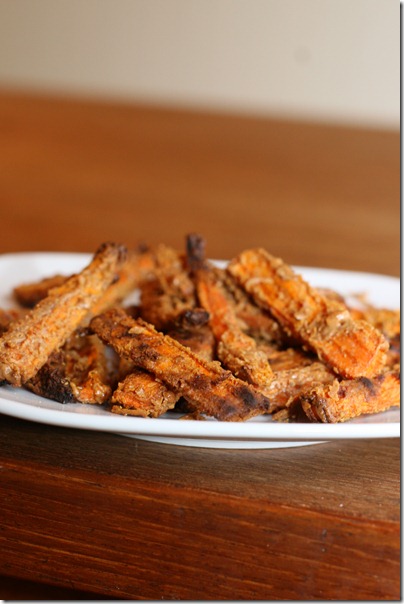 I made the Nut butter parsnip fries using carrots! Finger licking good.
I still preferred the parsnips though. I can't wait to try it with sweet potato! Hopefully I don't burn them. ;) Not that I would ever do such a thing…
Eric gave two thumbs up to both the parsnip and carrot versions, although he said the carrot version needed ketchup while the parsnip one didn't.
I had it with Mary's Crackers and tomato paste for lunch.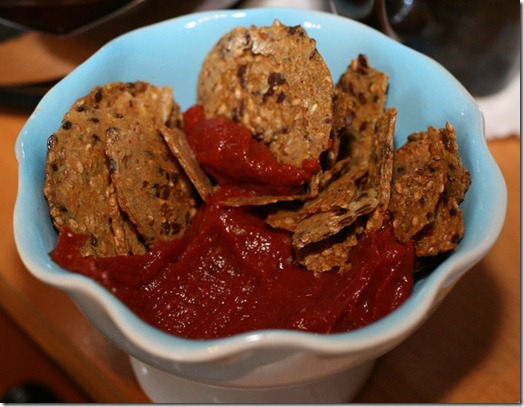 and one of my favourite juices!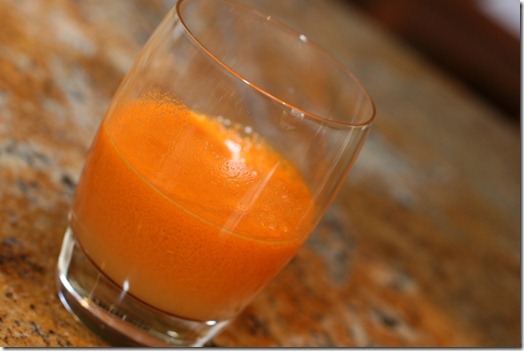 Dinner was a messy Amy's veggie burger…on Ezekiel toast.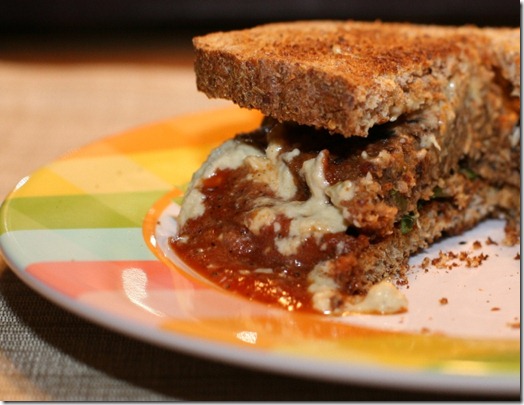 With lots of hummus, just the way I like it.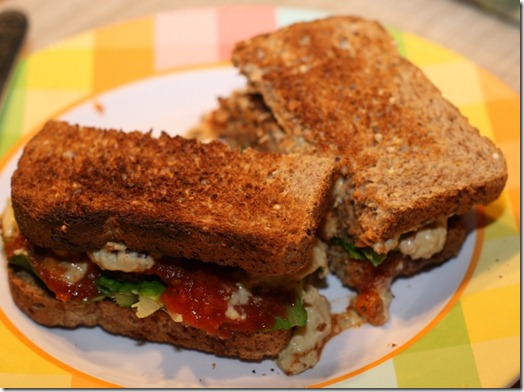 and a gourmet Tupperware salad. ;)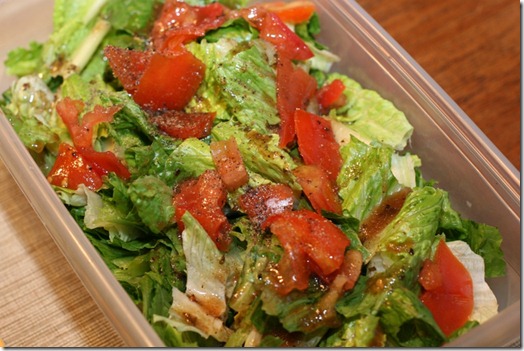 I made the call not to run the race this morning as my groin is still sore after this week's fall. I am so bummed because I was so excited to be running in my old university town. :( I did a test run last night because I felt fine when I was walking, but once I started to run I did feel the soreness creep back. Looks like it will be a little while longer. I had a chat with my Sports Doctor yesterday and she said that groin muscles tend to take longer than normal to feel back to normal. My girlfriends ended up not running either for various reasons! It just wasn't meant to be I guess…life goes on!
Breakfast this morning was Vegan Overnight Oats…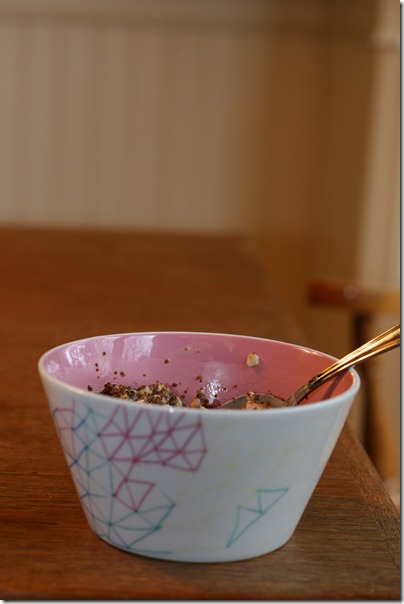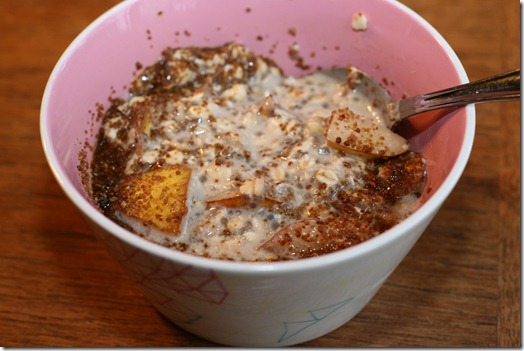 This morning's mix had: 1/3 cup oats, 1 pear (chopped), 1/2 banana (mashed), 1/2 teaspoon vanilla, pinch of sea salt, 1 tablespoon chia seeds, 3/4 cup almond milk. For the topping, I sprinkled Sucanat over top for some crunchy, natural sweetness.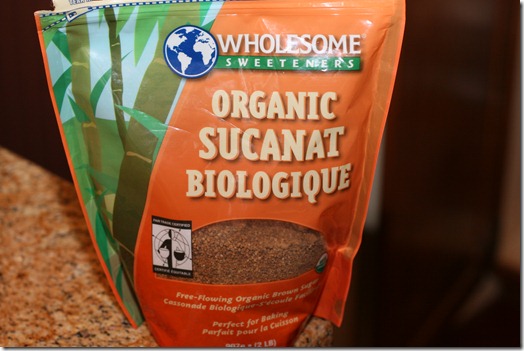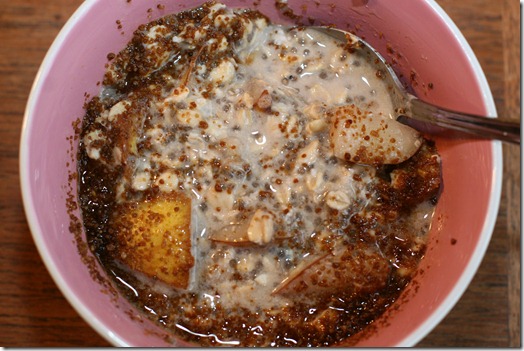 I had a fresh juice composed of: 1 beet, 1 carrot, 1/2 apple, 1/2 lemon, 1 cuke.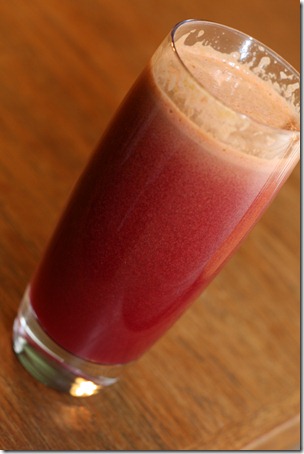 Last night, Eric and I got sucked into the TV show called THE MARRIAGE REF!!! Such mindless entertainment! The couple with the Solitaire and Fishing argument = hilarious. I will definitely be watching more episodes.
Spill the beans, what TV shows are you currently hooked on?