Greetings!
Up and at 'em at 5:50am this morning despite not falling asleep until midnight last night! I had to drag my (cold) butt out of bed this morning.
You know you are getting up early when your cat squints at you with one eye and then puts his head back down to go to sleep!
I've had a lot on my mind this week as we are preparing my business year end tax information. It is a lot of responsibility! If there is one thing I miss about my old job is that I didn't have to worry about any of the business side of things. A pay check arrived in my bank every two weeks and that was that.
I totally underestimated the amount of work owning your own business would be. I also am quite hard on myself, so even though the business has been doing well so far, I always think I should be doing more and more and more. I really need to work on being easier on myself and take things one week at a time.
I tried counting down from 300 last night and it didn't work. I got bored, lol. I know the point is to get bored, but I have never been one to fall asleep while doing boring tasks. My mind wanders! I think tonight I am going to try the 'Brain Dump' as one reader called it- writing down all my thoughts onto paper before bed.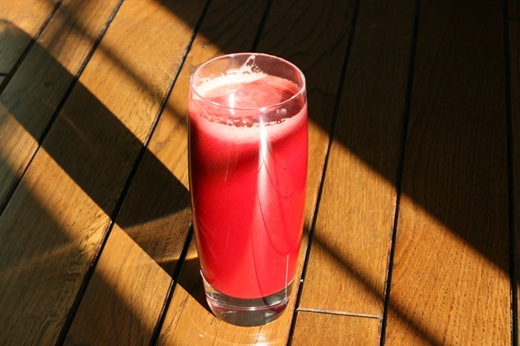 Not For The Faint Of Heart II
Ingredients:
1 field cucumber, peeled
1/3 of beet, not peeled but ends trimmed
handful baby organic carrots
small piece fresh ginger, peeled
1/2 lime, not peeled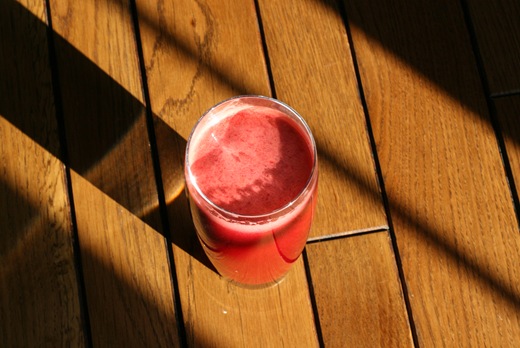 Strange but true fact: I hate beets. I really do. But I discovered that I love them in fresh juice! I am craving them now! Weird, eh?
I have heard that pears go well with this combo, but I didn't have one on hand so all veggie juice is what I got.
My juicer seems to be having a difficult time juicing beets (they don't juice all the way). Does anyone have any tips for juicing beets?
My hands are currently stained red.
~~~~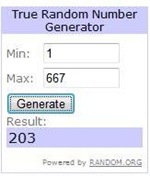 I loved reading about when and why you get up in the morning! :D If there is one thing that unites us all, is that we all have to drag our bums out of bed at some point, don't we?
Congrats to Supersu!
She said: "I wake up between 4:00 and 5:00 am EVERY DAY! no alarm clock required….probably because I go to bed by 10:00 pm every nite..:)
i work in healthcare with shift starts that fluctuate from 6:30-9:30, (sometimes day to day!), so just figure that getting up early is the best way to beat the sleep-in paranoids!
love love love your blog. su

"
Wow, so inspired by your early mornings Su! Congrats! Please email me angela [at] ohsheglows.com with your address.
Thanks to everyone for participating!
Up, Up, Updates:
Sweat. Eat. Bake., Repeat.
I have a fun announcement in my next post!

"You should not wait; the time will never be 'just right'. Start where you are, work with whatever is at your command, and better tools will be found as you go along."
~Ybonette Gonzales