I woke up this morning absolutely starving!
I guess my body was hard at work trying to replenish my BLOOD. ;)
I blended the biggest bowl of cooked spinach into my Green Monster today. I need to get that iron back. The spinach is cooked because it makes some nutrients, like iron, more bioavailable (more easily absorbed). Just pop your spinach into the microwave (in water) and voila.
I cooked about 6-7 packed cups of organic spinach in a bowl of water in the microwave. It worked out well because I have two packages of spinach to use up before we leave for NB tomorrow!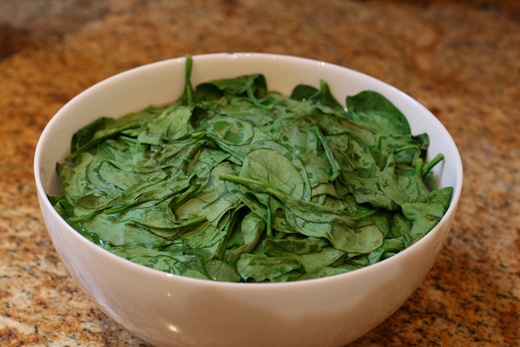 My wonderful Iron-packed Green Monster: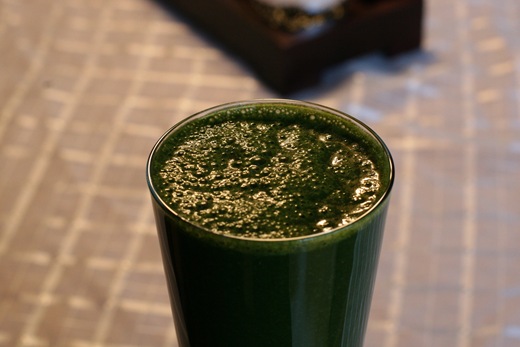 As some of you may know, Tina from Carrots 'n Cake recently took a social media position with a company called Nuval.
About Nuval:
"Developed by an independent panel of nutrition and medical experts, the NuVal System helps you see – at a glance – the nutritional value of the food you buy. How? The NuVal System scores food on a scale of 1-100. The higher the NuVal Score, the better the nutrition. It's that
simple."
For more info, click here.
Of course, I was mighty curious to see how my dear Green Monster was rated!
Check out the Green Monster's rating:
Bob's Red Mill Flax: 100
Spinach: 100
Almond Breeze Almond Milk, unsweetened: 90
Kale: 99
Banana: 91
Pretty darn awesome! Great news for GM fans!
They didn't have ratings for Hemp protein powder or chia seeds. One might assume if flax are 100, then chia seeds are literally off the charts! ;)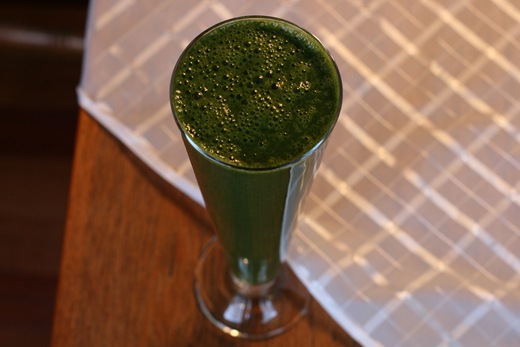 Thanks Tina!
Workouts:
I have been doing these crazy hill interval workouts on the treadmill. I alternate speed 4 and 4.2 for 60 seconds each for at least 30 minutes at incline 15%. It is KILLER! I am soaked in sweat afterwards. I have also been doing 2-3 mins of core work each day too to maintain my Whittle My Middle progress.
I was worried that I was going to be weak after donating blood yesterday, but that wasn't the case. Must have been all those superfoods I ate for dinner and breakfast.
Using up food:
I have been gobbling down veggies left and right to use up everything in the fridge before we leave tomorrow.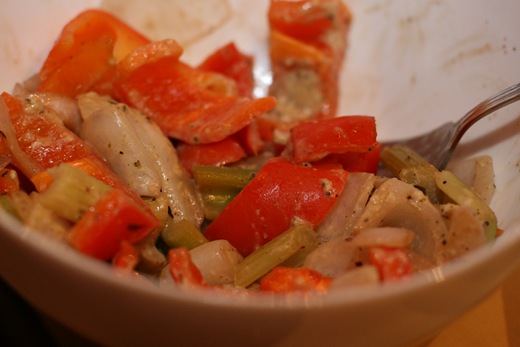 I love my veggies. One more stir-fry for tonight's dinner and I will have used everything up so nothing goes to waste.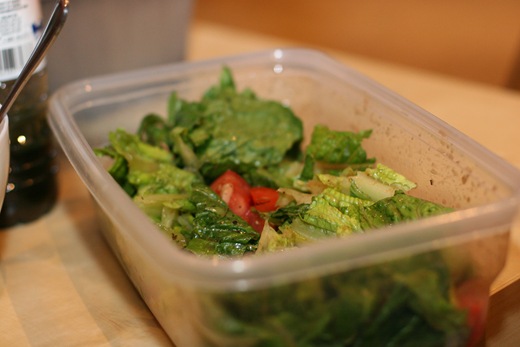 What food I pack for vacation
Now onto the goodies I am packing for our trip: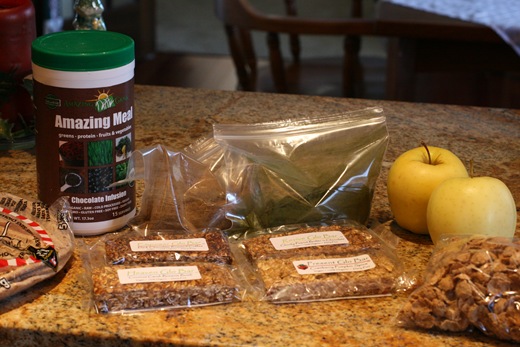 4 Glo Bars
Amazing Grass Wheatgrass
Amazing Grass chocolate Meal
2 apples
Nature's Path Flax Plus cereal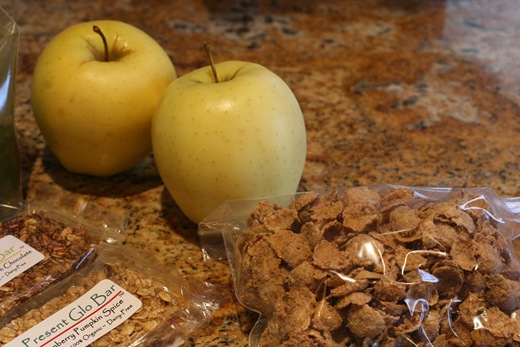 As a vegan, I always need to be prepared!
A bag of Pita Gourmet High Protein Pitas! LOVE these for their high protein and fibre (10+ grams per pita)! Only bad thing is they rip, very easily. :(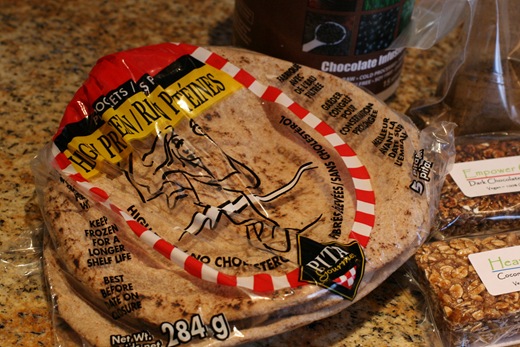 I am always armed with a Glo Bar in my purse, just in case I can't get to my bag in the storage bin of the airplane. ;)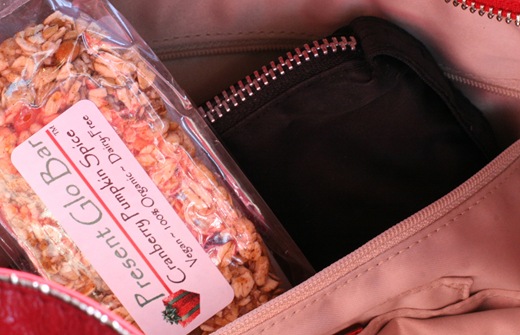 Almonds, Gogi berries, Mary's Crackers.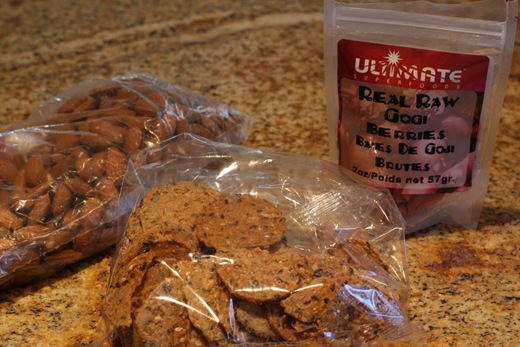 Tea: Some for day (Green tea), some for night (Chamomile).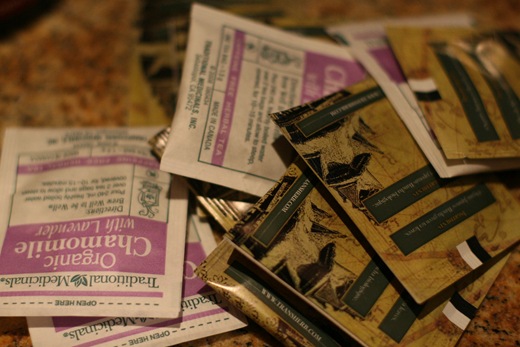 Time to use up the samples of protein powder I acquired at the Food Trade show!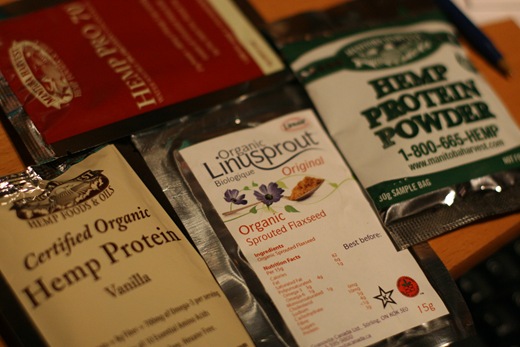 My dad has a blender, so I will be making Green Monsters while away.
I will also be blogging!
Are you traveling for the holidays or just relaxing at home?
~~~~
I am about half way done my packing. I am bringing a ton of Glo Bars for family and friends that requested some and Christmas presents. Let's hope it all fits in my suitcase!
Eric and I are also exchanging Christmas gifts tonight as we didn't want to lug everything to NB. I am excited. :)
~~~~
Christmas Eve MORNING post:
My 10 in 2010
What life changing experience I signed up for!!!!
Sorry for the delay, it is taking me a while to write but I will finish it tonight!!!
Have a lovely CHRISTMAS EVE- EVE! ;)

Keep your eyes on the stars and your feet on the ground.
                                                                                       – Theodore Roosevelt