Hey guys! As you can see I changed my blog design today! It surprisingly wasn't too hard for me to do it. I still have lots left to do, but you get the general idea! :) I am quite happy with it so far. I was going for a 'glowing' theme and didn't think the only blah blue fit the bill!
~~~~~~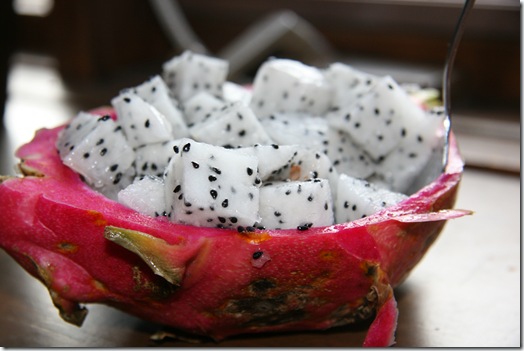 I'm pretty sure if I died today, I would die with a big grin on my face.
For I have discovered true bliss in a fruit.
In spirit of trying out new fruit (see fig here and lychee here), I picked up this Dragon Fruit yesterday at the grocery store. At over $3 a pop, I said, it better damn well taste good.
I couldn't wait to have this fruit for breakfast this morning. My green monster supply has now been drained, so I am left with exotic fruit experimentation (EFE) to keep my mind off of them until my shiny new appliances return.
Behold, the Dragon Fruit…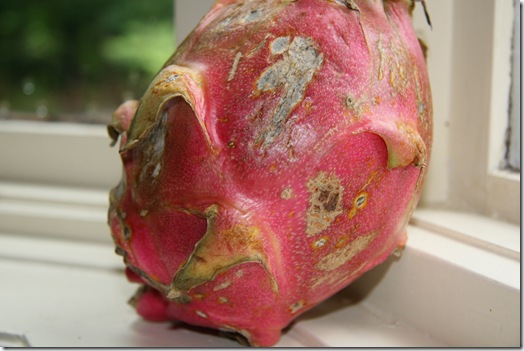 Preparation of a Dragon Fruit was surprisingly two things: 1) Super quick, and 2) Super fun.
Step 1:
Assess Ripeness
Poke the dragon fruit to assess ripeness. It should feel slightly spongy, almost like a kiwi. If it is very firm, leave it for a day or two and check again. The skin should be a bright pink colour (how fun is that!). I also read that it is best eaten chilled to bring out the flavour.
One way to check if it is fresh, while picking them out in the grocery store, is to feel the stem. It should bend without breaking when you touch it. If it is brittle, move on. This particular little guy was doing the Dragon Fruit Dance (DFD; see below).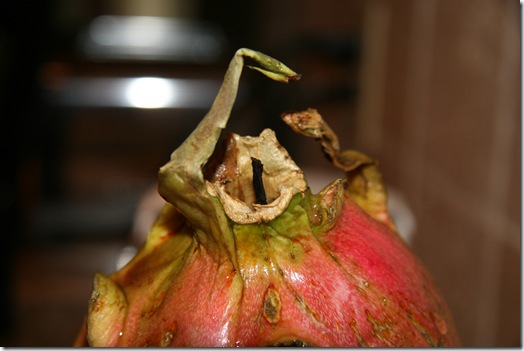 Step 2:
Slice in half
Use a big knife and let out an evil cackle or two.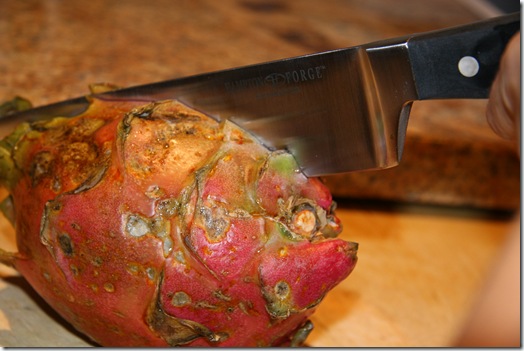 Step 3:
Let out a squeal in delight.
Do the Dragon Fruit Dance (DFD)- video coming soon (jk!!!).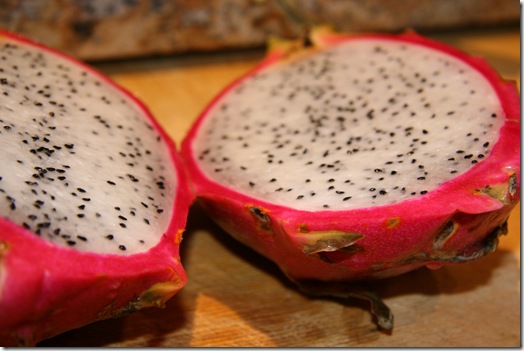 Step 4:
Extract from skin
Spoon out the fruit with a large spoon. The fruit surprisingly came out VERY easy. I was so shocked!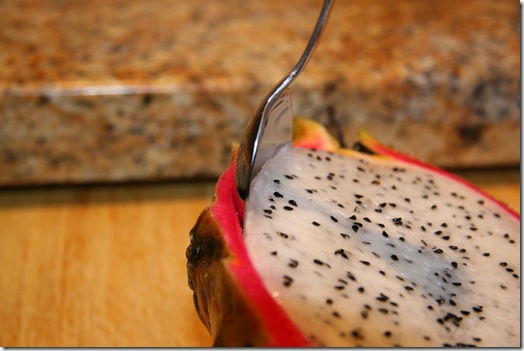 It was like the fruit was just bounding out of its' skin.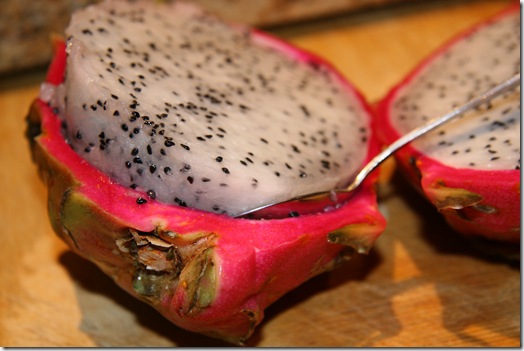 The only thing I can conclude from this is dragon brain: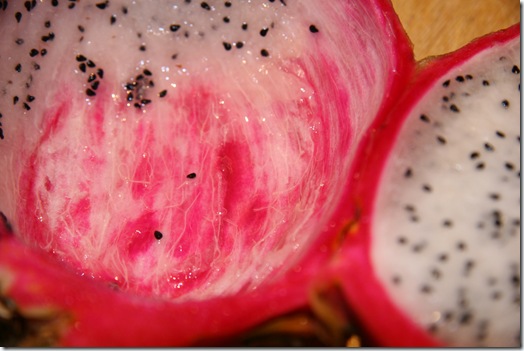 Step 5:
Chop. Chop. Chop.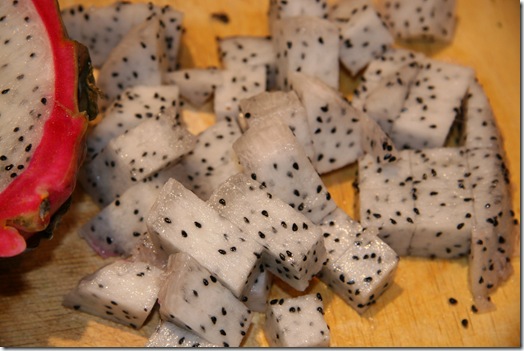 Now the BEST part.
Step 6:
Serve
Use the skin as a BOWL.
I know, right!?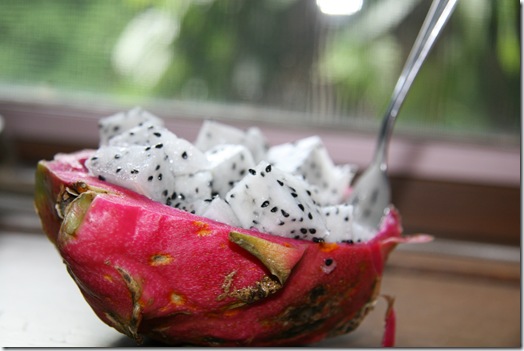 Step 7:
Gobble, gobble.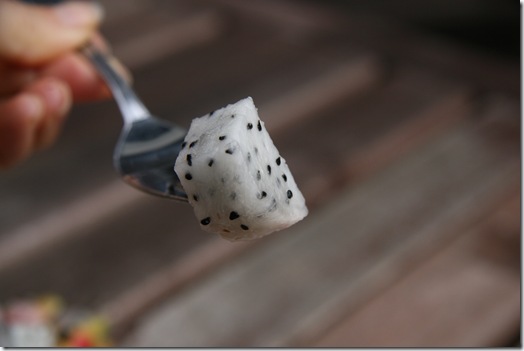 My taste review:
It had a very light sweetness to it
It was very hydrating
Delightful appearance and texture
I LOVED it! Loved, loved, loved it.
The nutritional information is presented below. Because it has a light sweetness to it, this fruit is very low in calories. For the entire fruit, we're looking at no more than 60 cals or so.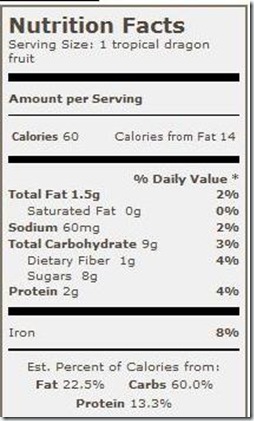 I saved half of the fruit and I am going to enjoy it in my next green monster (I hope, if it arrives soon!). I hear this fruit blends very well and is great in juices.
It is so much fun breaking out of the traditional fruit rut! Apples ain't got nothing on this guy. Now, I just have to keep my eyes peeled for sales so I don't break the bank! lol.
Enjoy your Friday my friends!

Courage is not the absence of fear, but rather the judgment that something else is more important than fear.
—Ambrose Redmoon