Good afternoon!
Man, do I need a workout to relieve some stress. I. feel. frazzled.
I feel like I have temporarily lost my glow or something. Gasp, I know. bahahaha.
I just feel quite frazzled today. My Mother in law is doing alterations on my bridesmaid dress and I feel a bit stressed because there was so much to be done on the dress. They ordered my dress a size too big so there was a ton of alterations to be made. After one alteration, it was too tight/I couldn't breathe and it bunched up in the back so I was so worried that I would be uncomfortable all night.
My MIL saved the day though! Bless her big heart. She is amazing at sewing, so we are making progress on the dress. She still needs to take in the top layer of the skirt and hem the bottom tonight/tomorrow AM.
Here is a teaser: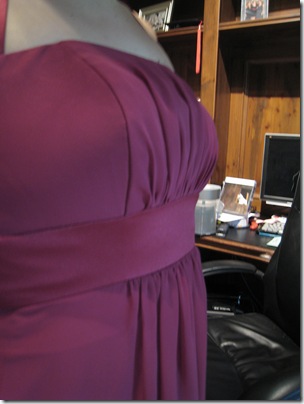 I don't know what it is but I hate getting alterations and fittings. I think the insecure eating disordered person of my past comes peeking out whenever someone is making any sort of fitting or reference to my body. I always feel a bit self conscious and I really need to work on this. I think that is where a lot of my stress comes from.
But the good news is the dress is looking much better already. I can't wait to see the finished product! :D
~~~~~~
My eats today helped me get my glow back. :)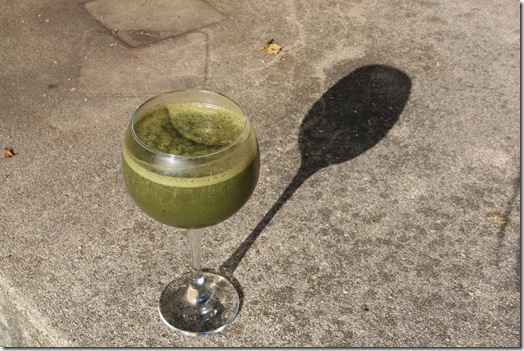 You guys freaked me out the other day when you said my green monsters might get funky (funky!?!?!) after 10 days. LOL. So I immediately put 7 of the batches into the freezer. So stay tuned to see how GM's freeze! I left 3 of them in the fridge because I will be having them by Friday AM.
Mr. Purolator man came and whisked away my blender and food processor this morning. :( I didn't want to let the boxes go when I handed them to him. We had a little tug of war and I warned him to get them back to me soon. I told him about GMM and he looked a bit freaked out and basically ran from my house! Hrmph. Haters.
Lunch was peppers with (non garlicky hummus!):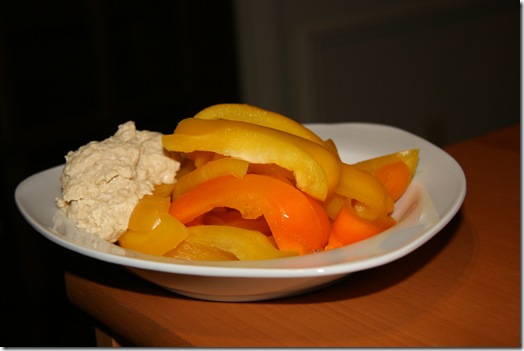 Oh I forgot to mention in this morning's rant- the garlic gave me tons of stomach cramps all night long last night. What is it with garlic being so hard to digest? Does this happen to anyone else? It never fails, whenever I eat garlic I get cramps. It sucks because I love it and it is so healthy! I don't get cramps from the liquid garlic I put in my GM's though so that is a good alternative. :)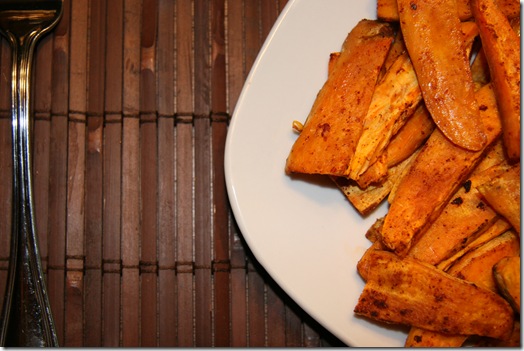 And delicious sweet potato fries: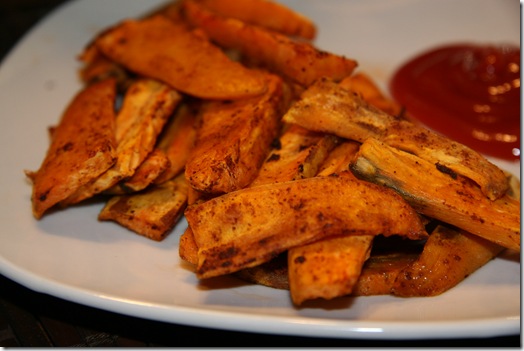 I am getting ready to hit the road for a stress relieving run. I just had this little guy to put a smile on my face. How cute!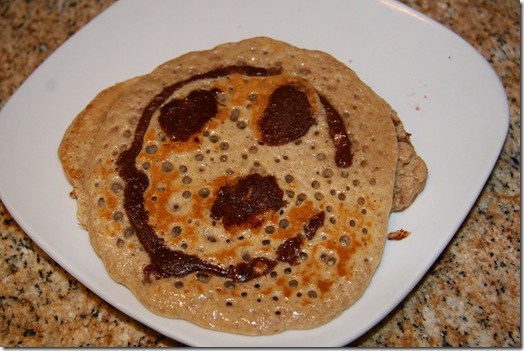 He said, 'I'll give you your glow back Ange!'
~~~~
I told Eric I would make the dinner up to him with a special home cooked dinner next week. While he insisted he had a great time, I need to 'make it right' so I can feel better about it myself. lol.
Enjoy your day!
Today's agenda:
Finish wedding favours/package
Go to Fabricland to buy more thread for alterations
Pack for the wedding!!!
Write recipe and vegan baking tips for upcoming magazine interview!
Run like hell. Until no more stress.

See you tonight for a special post on the wedding timeline and fun wedding activities!