Hey guys!
Hope you are having a great Tuesday. :) Thanks for all of your amazing comments about the Kris Carr interview this morning. I am so happy that you enjoyed it as much as I do. She is definitely one of my major inspirations to lead a healthy lifestyle.
I have been cranking along on my to-do list.
It's going well! I changed up my workout today so that I would workout in the AM. Lately I have been working out late afternoon. I have always been a 'workout first thing in the AM' type of person; I think that is when I have the most energy to pump it out!
After realizing that I was probably carb depleted during yesterday's tough workout, I made sure to carbo load this morning with tons of healthy carbs!
What did I have to fuel my workout?
None other than my delicious Pumpkin Spice 'n All Things Nice bars! Two to be exact. :D I am addicted to these!
The result?
I had tons of energy for my workout! I was shocked at what a difference it made eating these energy bars. I felt on FI-YA.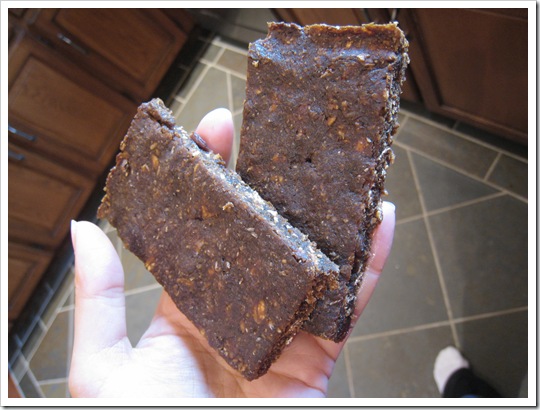 They are loaded with antioxidants from pumpkin, blackstrap molasses, oats, raisins, cranberries, etc.

My workout:
Duration: 53 mins.
Max heart rate: 168 bpm
Avg heart rate: 152 bpm
Feel the burn: 457 kcals
Now all you have to do is take a peek at some of my previous workouts and you can see that I torched way more calories (about 100 more) and my heart rate was also higher. More energy = better workouts!
Here's what I did:
Walking speed 4.0, incline 12% mins. 1-5
Run speed 4.2, incline 12%, mins. 5-6:30
Walking speed 4.0, incline 12% mins. 6:30-10
Run speed 4.2, incline 12% mins. 10-11:30
REPEAT all the way until 50 mins.
At minutes 30 and 40 I got off the treadmill and did two of Wiggs ab exercises as per today's OSG BBBC Challenge!. I did the Boat with extended leg stretch as well as the back lift (laying on the stomach and lifting up arms and legs). I did both for 1 min without stopping.

After my workout, I had a kick butt kale smoothie: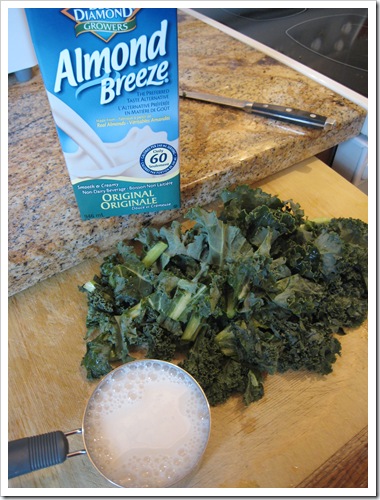 The contents:
1.25 cup Original Almond Breeze
3 large organic Kale leaves
Green Power:

Yesterday I received my Glo Bakery Packaging! Hubby was nice enough to pick up my order for me on the way home from work so we saved $40 in shipping!
Here's what I ordered: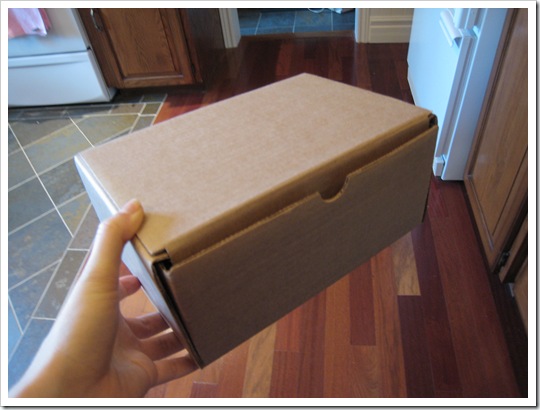 2 sizes of shipping boxes (50 each).
Neon Green Crinkle Paper (10 lbs).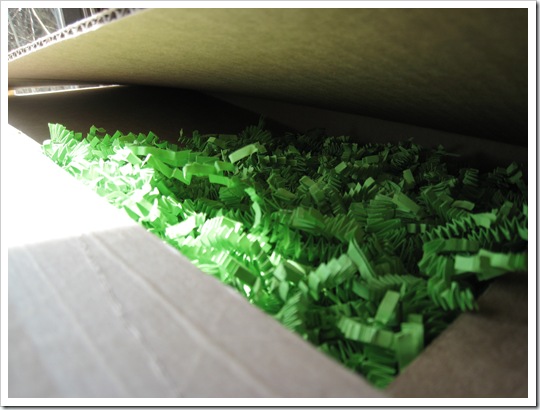 The silver roll on the right is 125 feet of Cool Shield Bubble Wrap (It keeps food cool and keeps out humidity/moisture when shipping).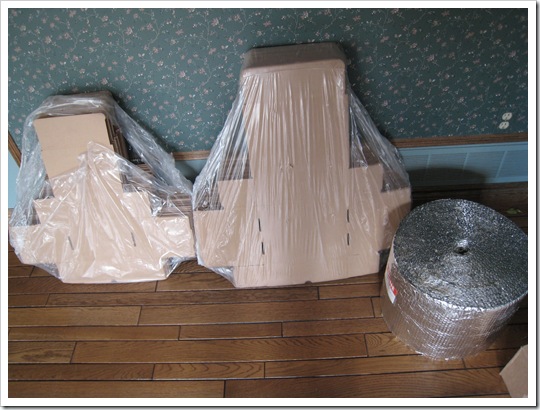 I also got 200 of these Kraft bags.
I am proud to say that everything is recyclable save for the bubble wrap (I need to check on that one). Most of the products contain recycled materials as well! Steps in the right direction. :)

Lunch was fast and simple:
Cereal with Almond Breeze
Now I am off to do a bunch of errands on my list and then when I get back I have a bunch of baking to do.
Today's Question: What is your astrological sign? Do you enjoy astrology?
I have always been a huge astrology fan! I am a Taurus and I must say that most of the traits describe me well (except for the bad ones of course, haha).
I have been in love with this astrology website ever since I came across it. They have the BEST monthly horoscopes I have ever come across. It is weird to say this but their predictions are always true for me. They have April's horoscopes up now so I am off to read it.
The first line in my horoscope for April:
"Your office life will be incredibly busy but rather than feel frazzled, you seem to be humming along at your productive pace."
Darn right!! who hoo!
Ciao!