Morning everyone!
TGIF! I must say it is a great feeling going into work and knowing that a weekend is right around the corner. :)
This morning my right foot was still sore, so I decided to take an off day from running. I am expecting my new 30-day Shred DVD to arrive today so I will probably do that tonight and make it a Cross training day.
I had such a fabulous & lazy morning. I love mornings when I don't have to rush!
I made a delicious breakfast banana bread that I would like to share with you all. It was simple and a new swing for breakfast.
Easy Vegan Breakfast Banana Bread
1/2 banana (I use black/brown ripe bananas from the freezer and then dethaw in microwave for maximum sweetness)

1 Tbsp. Maranatha Raw Almond Butter

2 Slices of whole grain bread

1/2 tsp. Cinnamon

Garnish Light Butter spread and/or Pure Maple Syrup
Directions:
1. Preheat oven at 375 degrees. Take 1 overly ripened banana and cut in half. I used a brown banana that was in the freezer. I prefer to use overly ripe bananas because they are extra sweet which means that you don't need to use any sugar in this recipe. I slit a few holes in my frozen banana and put it in the microwave on defrost for a minute or two. It's messy but it works in a time crunch!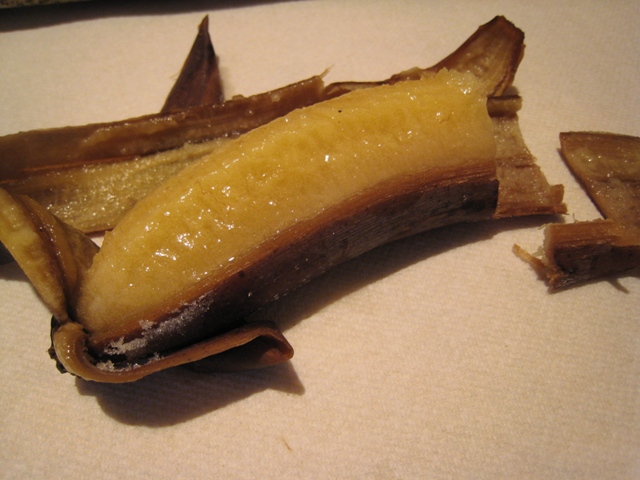 2. Mash 1/2 a banana with 1 Tbsp. of raw almond butter or your favourite peanut butter. Add in 1/2 tsp nutmeg.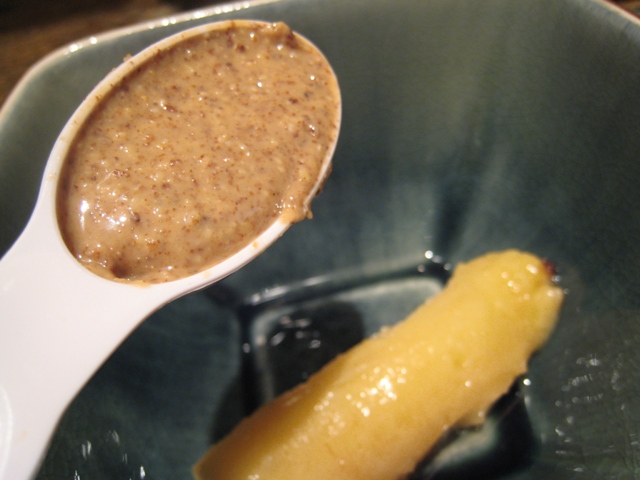 3. Spread over 2 pieces of bread. I used Ezekiel bread. Sprinkle with cinnamon.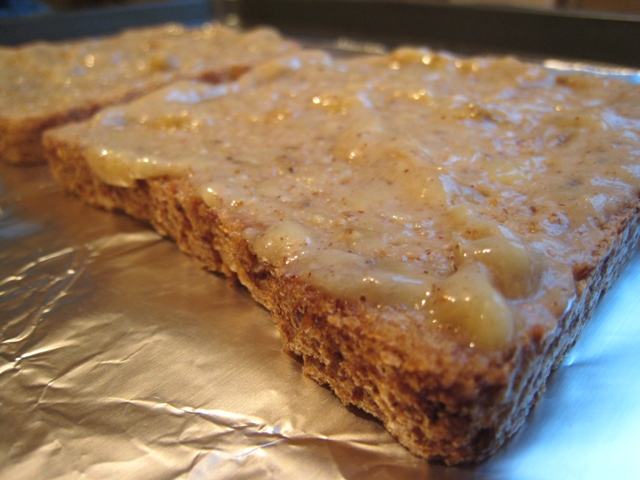 4. Line baking sheet with tin foil for easy clean up. Bake in oven for 10 mins. at 375.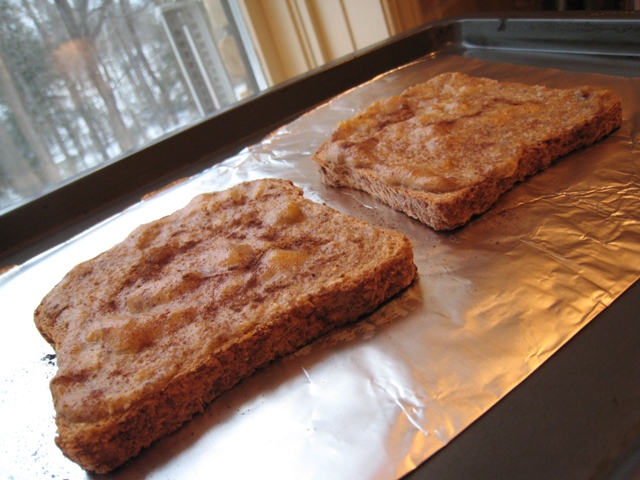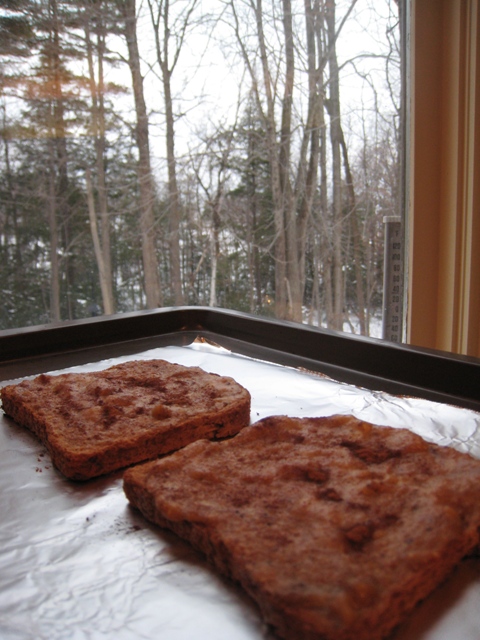 5. Spread with light butter or drizzle with pure maple syrup. I was out of syrup, so I had mine with some light butter. It tasted just like banana bread!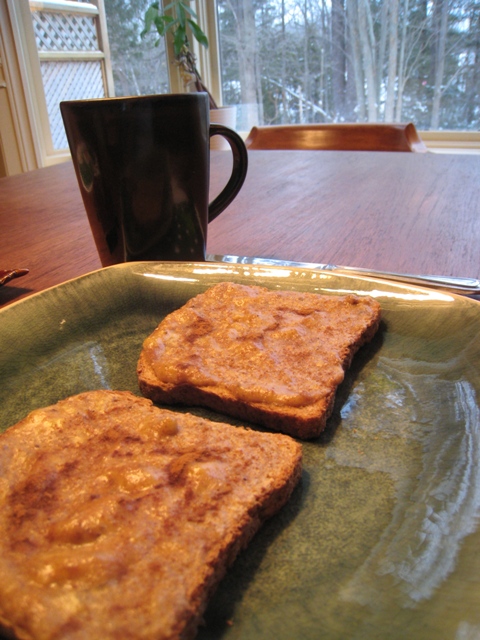 Mmmmmm….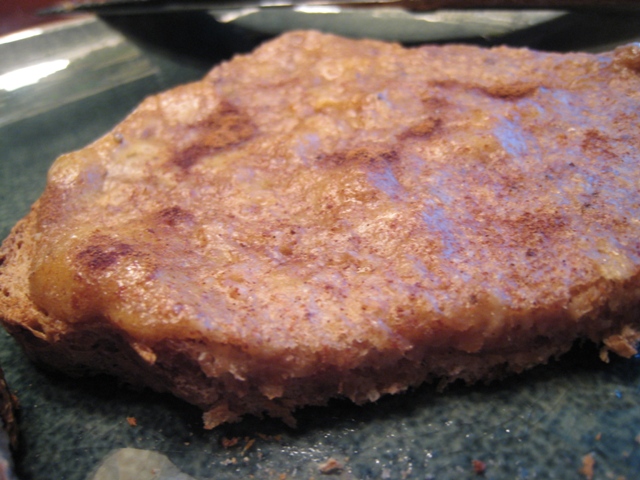 Pure wholesome deliciousness!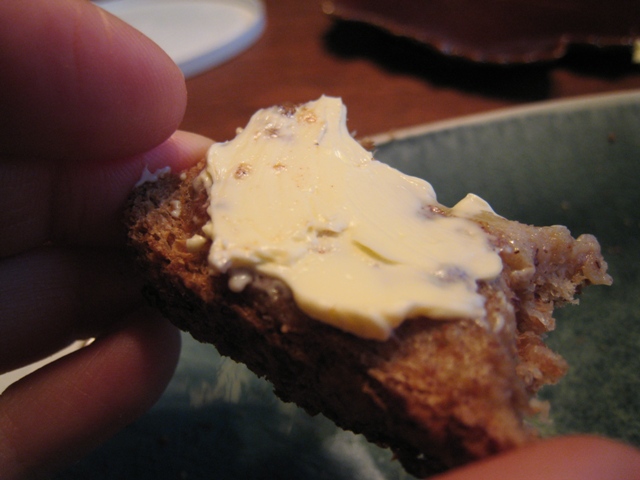 Serve with a spicy tea. I had Celestial Seasonings gingerbread spice tea.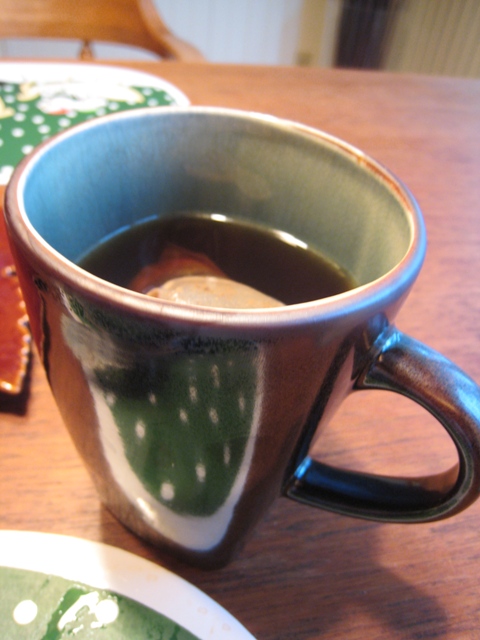 This savory breakfast has just 280 calories (without any topping)
~~~~~~~~~~~~~~~~~~~~~~~~~~~~~~~~~~~~~~~~~~~~~~~~~~~~~~~~~~~~~~~~~~~~~~~~~~~~~~~~~~~~~~~~~~~~~~~~~~~~~~~~~~~~~~~~~~~~~~~~~~~~~~~~~~~~~~~~~~~~
Here are a couple more quotes from the Marathon: The Ultimate Training Guide book:
Brent Sinclair, Grayslake, Illinois says, "I tried not to look too far ahead. In the first week, that 20-miler near the end seems incomprehensible. But it doesn't seem that bad 2 weeks after you've run 18 miles. What's another 2 more right?"
Kousik Krishnan, Glenview Illinois says, "I learned not to push hard early in the program. Every long run could be run further. Every speed workout could be run faster. However, overly ambitious running can lead to overuse injuries and fatigue."
See you this afternoon!