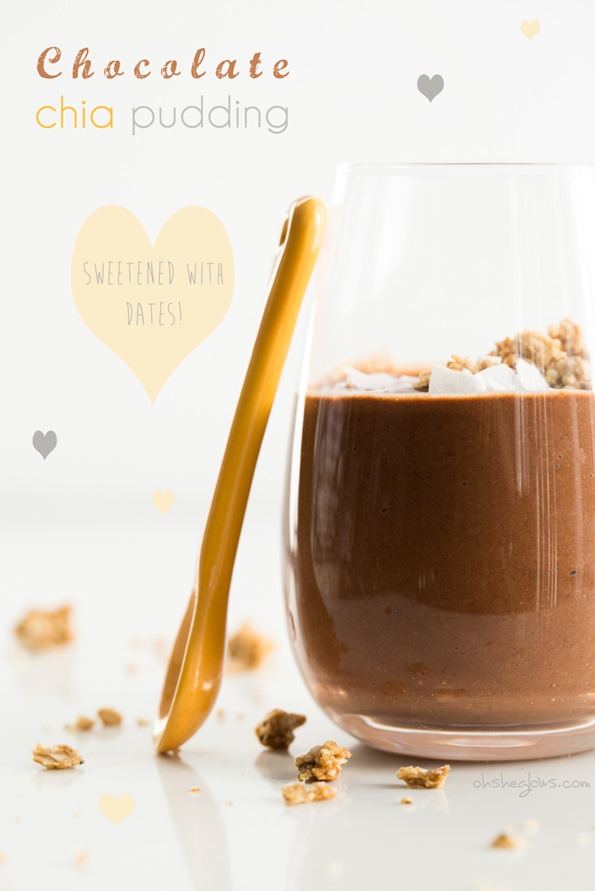 Shhh…I'm supposed to be unpacking right now. Don't tell anyone you saw me here!!
Last week turned into blender week. My Vitamix was one of the only kitchen things I refused to pack in a box. For the record, I moved it very carefully in my clutched, loving embrace! Before packing up the kitchen, I made a double batch of this soup so I had some healthy food ready for quick meals. I've been relying a bit too much on prepared foods lately. Once we're moved in and settled I'm going to get back to more home cooked meals. One thing at a time, I suppose!
To energize myself during the endless packing sessions I threw together this chocolate chia pudding. Ok, ok, I made it 4 times in the span of 6 days. I love this stuff. It only requires a few ingredients and it satisfies all those creamy chocolate cravings in a healthy way sweetened only with dates. This pudding reminds me of chocolate cake batter – creamy, chocolaty, with a hint of vanilla. Not only is it tasty, but it's packed with over 10 grams of fibre and 7 grams of protein per serving, as well as loads of iron, calcium, and omega-3 fatty acids. Now we're talking!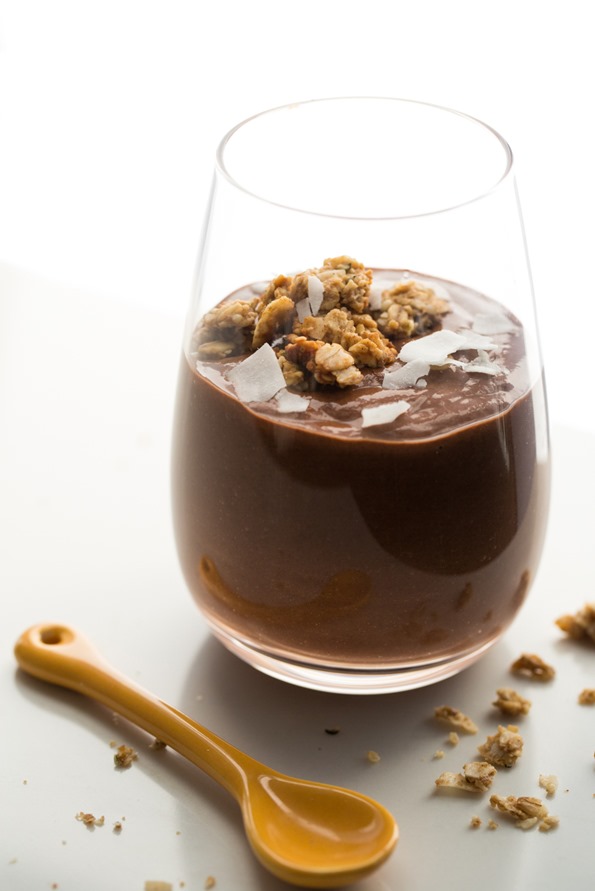 Chia pudding is great and all, but the hardest part is waiting for it to chill and set, don't you think?
Thanks to my chocolate impatience, I came up with a method that gets around this pesky waiting time using almond milk ice cubes. I've used coffee ice cubes in smoothies in the past (very tasty) and I thought, why not use almond milk ice cubes in this pudding so I can enjoy it instantly? Yes!
Of course, you do have to plan ahead and freeze the ice cubes in advance (hence the name "almost instant"), but if you keep a tray of almond milk ice cubes in the freezer you'll be set for any chia pudding craving in the future. If you are like me last week, one tray of ice cubes will set you up for a whole week…ha. I'll be keeping a tray of almond milk ice cubes in the freezer at all times now. Mark my words!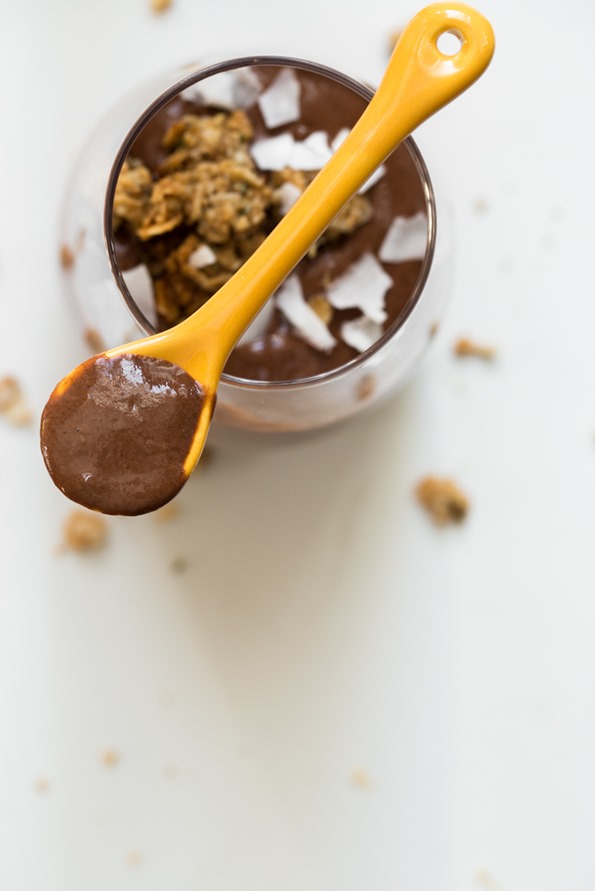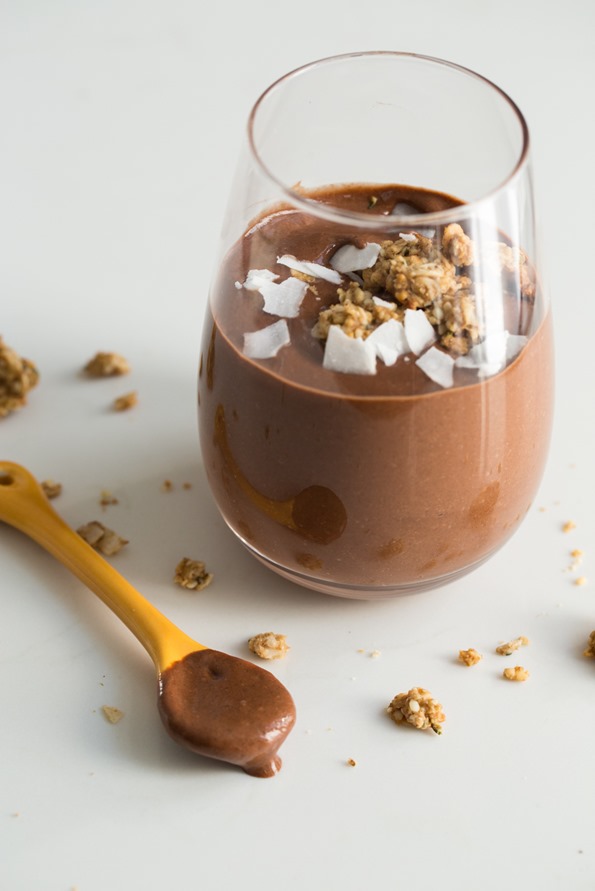 New Oh She Glows Cookbook reviews and giveaways to share:

Joann @ Woman in Real Life (review, recipe)

Louise @ Life Is Good (review)

Mandy @ Mandy's Healthy Life (review)

Monique @ We R Addicted (review)

Karissa @ Vegan a la Mode (review)

Liz @ The Sixth Letter (review)

Nikki @ Tolerant Vegan (review + giveaway)

Erin @ Olives for Dinner (review, recipe, giveaway)

Alexis @ Hummusapien (review)

Emily @ Puppies and Peanut Butter (review)

Marleah @ Marleah (review)
The Oh She Glows Cookbook
hits Target
I have another fun retailer announcement to let you know about. The OSG Cookbook hits shelves across US Target stores today! You can find it on their website too. Don't forget, it's already in Target stores in Canada too. Be sure to share your recipe creations & book pictures on social media using the hashtag #osgcookbook. Bon Appétit!
Let's get social! Follow Angela on Instagram @ohsheglows, Facebook, Twitter, Pinterest, Snapchat, and Google+