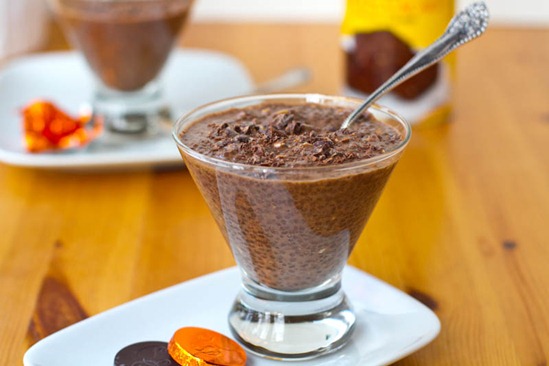 Chocolate.
PMS.
Mood swings.
Cravings.
Sore boobs.
Tearing up over random TV shows (example: Redemption Inc).
Chocolate.
Uncontrollable yawning.
Random anger.
Healthier chocolate pudding.
I am a woman, hear me roar!
This is the pudding I make when I feel like inhaling a bag of chocolate chips.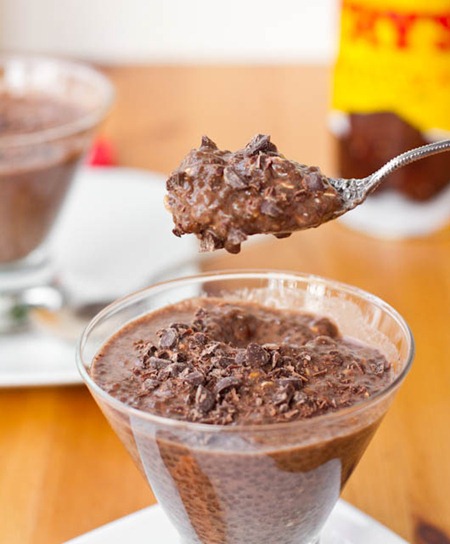 It lets me return to my normal self, at least for now…
My chocolate cravings are satisfied and I feel like a million bucks, minus the sore boobs, mood swings, and yawning of course.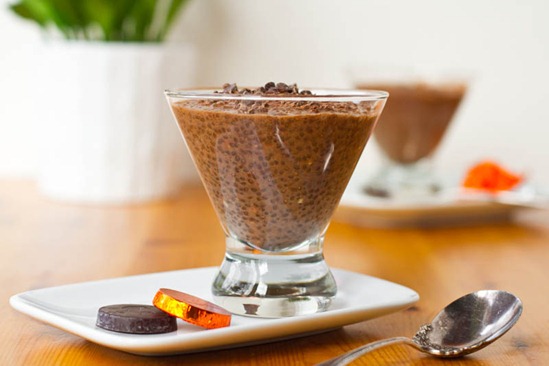 I wouldn't say that it's for everyone though; if you aren't into soaked chia seeds (and their slim-factor) you might not like this pudding. You could try adding rolled oats for a chewier texture and do more of a vegan overnight oats recipe if that floats your boat. I added in a couple tablespoons of oats at the last minute.
Top it with a bit of shaved dark chocolate on top…and it's pretty much my favourite snack going. I also love it heated up with a spoonful of coconut cream stirred in! Want to thicken it up? Mash in a banana just before serving.
Also try Pumpkin Pie Chia Pudding Parfait.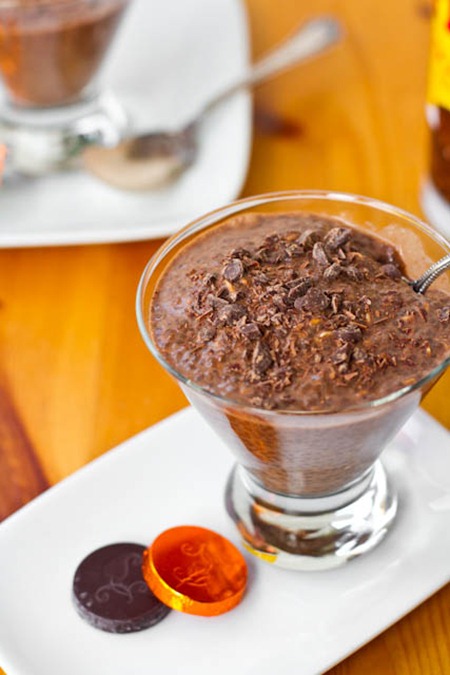 This morning, I enjoyed heated-up chocolate pudding and a breakfast cookie.
I should be a lot nicer today.
Let's get social! Follow Angela on Instagram @ohsheglows, Facebook, Twitter, Pinterest, Snapchat, and Google+