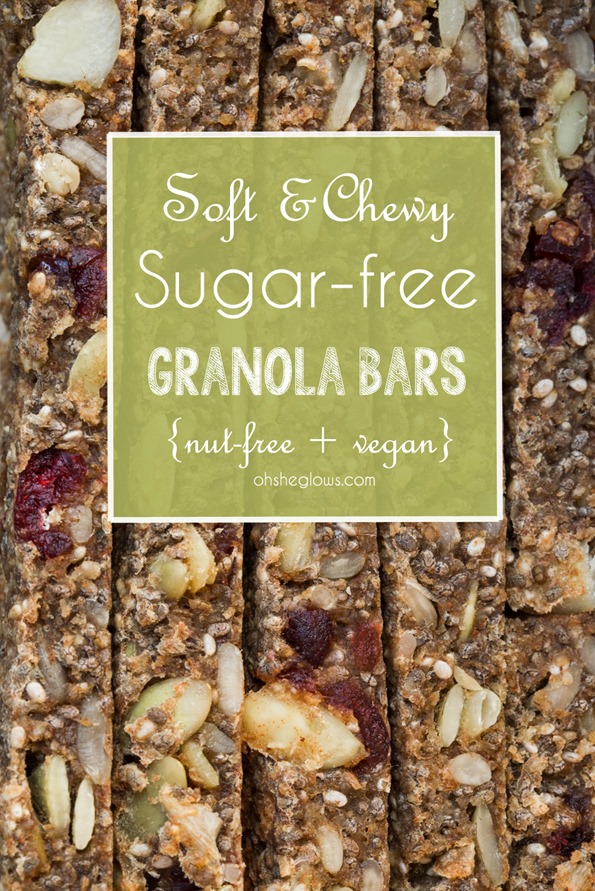 The alternate title for these bars was: ultra dense, doughy, chewy, soft, seedy, hearty, protein-and-fibre-packed granola bars, sweetened naturally with dates!
I can be a bit wordy at times. Anyway, these are not your average granola bars! Bursting with chia, sunflower, and pepita seeds, they pack a hefty amount of protein, fibre, and omega fatty acids and are naturally sweetened with date paste (a simple blend of water and pitted dates) instead of sugar. I like to think of these as an "adult" granola bar or a muesli breakfast bar of sorts, although I could also see my hockey-loving nephews enjoying these as fuel for the game. For those with nut allergies, you'll be happy to know these are totally nut-free, just like my Super Power Chia Bread which this recipe is adapted from. If you've enjoyed the Super Power Chia Bread, the texture of these granola bars is the same – very soft and like an ultra dense, doughy bread.
I didn't feel like calling them "chia bread" though due to the sweetness; granola bars just seemed to make more sense in my brain. I also debated calling these "energy bars" because they are packed with so many good-for-you ingredients and I've been enjoying them after exercise for a little pick me up. As you can see, deciding on a title is not my strong point! Whatever you call them, I hope you enjoy them as much as we do.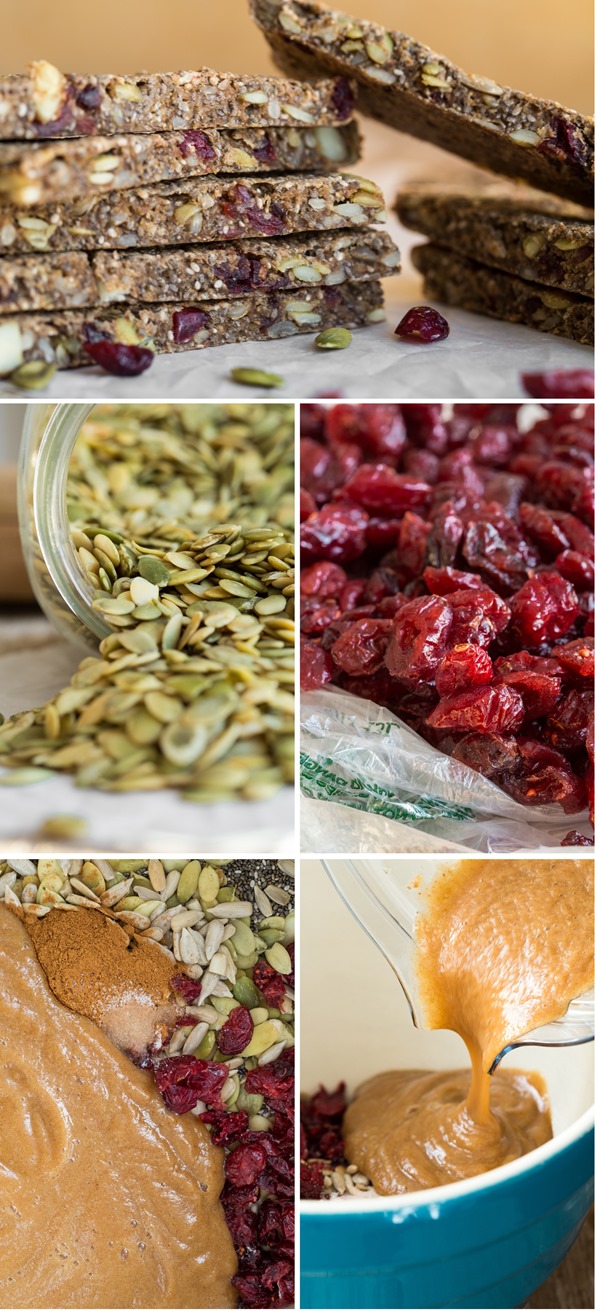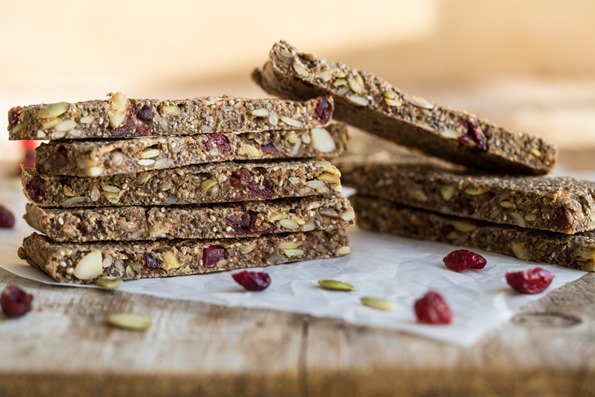 Cookbook Newsletter Info
I have a fun giveaway coming up for my Cookbook Newsletter subscribers very soon! I just wanted to let you know in case you were meaning to subscribe and hadn't done so. I will be randomly drawing a fun prize pack for one lucky confirmed subscriber. I'll also be giving some info on a special bonus recipe bundle I have coming soon. You can subscribe at the bottom of this page. Don't forget to confirm your subscription to get the emails.
Let's get social! Follow Angela on Instagram @ohsheglows, Facebook, Twitter, Pinterest, Snapchat, and Google+