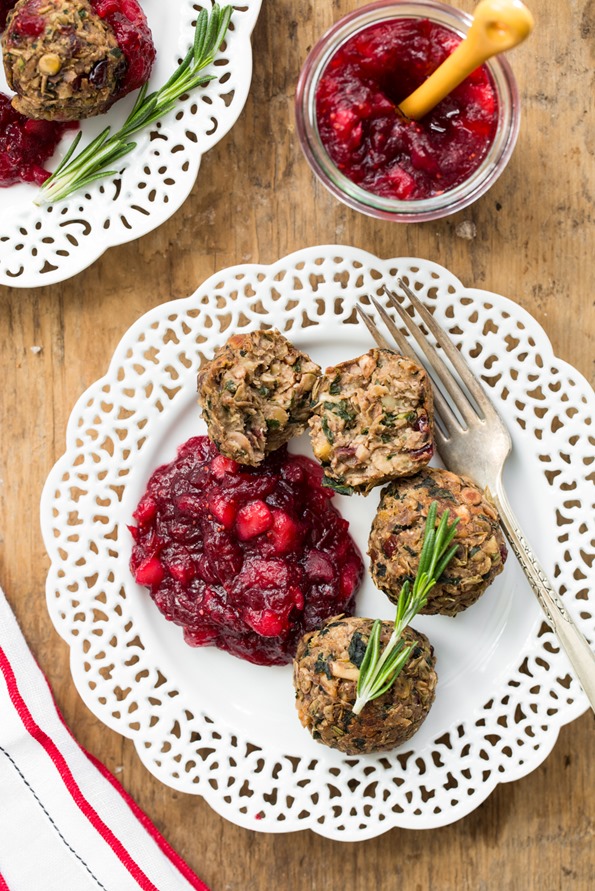 This was supposed to be today's post:
The pie had other plans.
Easy as pie?
I really wanted to be mad when I opened the oven door, but I couldn't stop laughing. Yesterday, was one of those days and I wasn't surprised in the least. Why wouldn't the pie explode?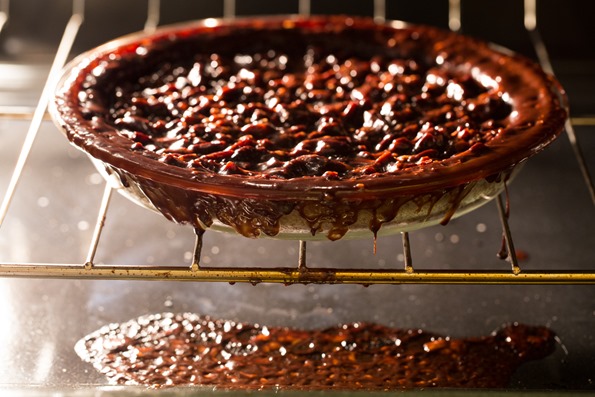 Murphy's Law – when you forget to put oven liners in a new oven, the sticky pie will erupt like a volcano! Luckily, it came off easily after the sugars cooled. I used the oven scraper tool like a champ. As for the pie dish, I think it will need to soak in acid for 6 years. No big deal.
Obviously, I had to Instagram this pie fail. If there's one thing I know, it's that other people love to laugh at fails on the internet. I know I do. Speaking of which, I clicked on the #piefail hashtag and laughed so hard I almost cried. Did you know pumpkin and apple pies can explode? I'm really happy to contribute to the collection. I'll be checking in with it throughout pie season!
Anyway, tomorrow we leave on a much appreciated getaway and I really didn't want to end on an epic pie fail, so I was up late last night and at it again all morning and afternoon until I nailed this lentil mushroom ball recipe. Who needs pie when you have this festive dish?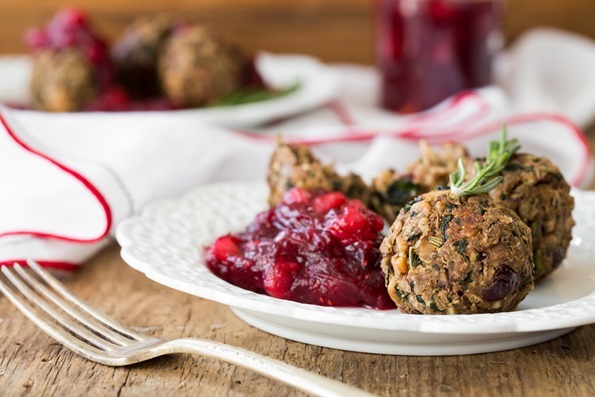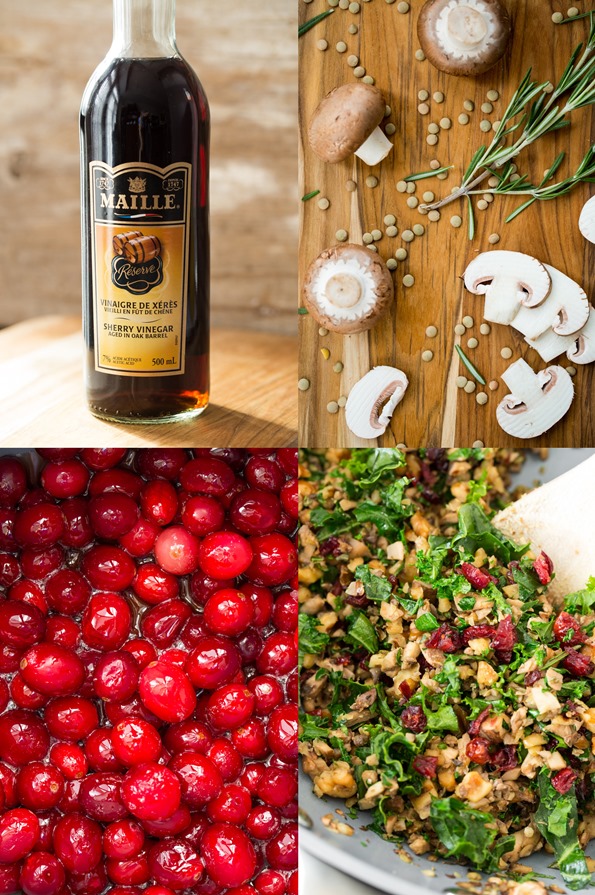 These lentil balls couldn't be more festive. They are packed with green lentils, cremini mushrooms, toasted walnuts, dried cranberries, rosemary, oregano, thyme, and kale! Oh MY.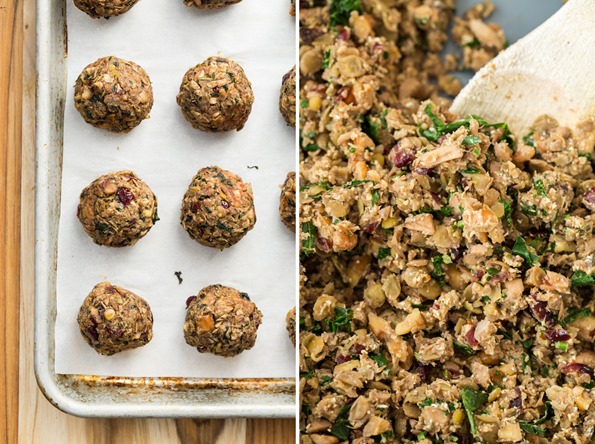 Oh, and a tablespoon of sherry vinegar takes it over the top on the delicious scale. If you haven't cooked with sherry vinegar before, I beg you to try some! It goes so well with anything mushroom. BFFs forever.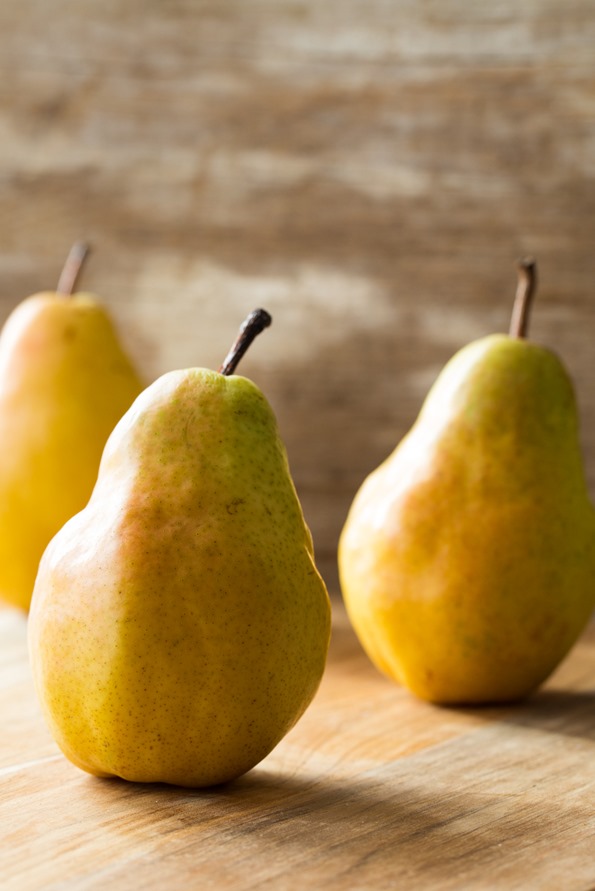 I thought a fresh cranberry + pear sauce would go nicely too. The light sweetness of the sauce is a lovely compliment to the earthiness of the lentil mushroom balls. If cranberry sauce isn't your thing, I suggest pairing it with my mushroom gravy. I haven't tried this pairing yet, but I suspect it would be a nice option! Now all we need is a little holiday music pumping from the speakers and some Home Alone on the TV…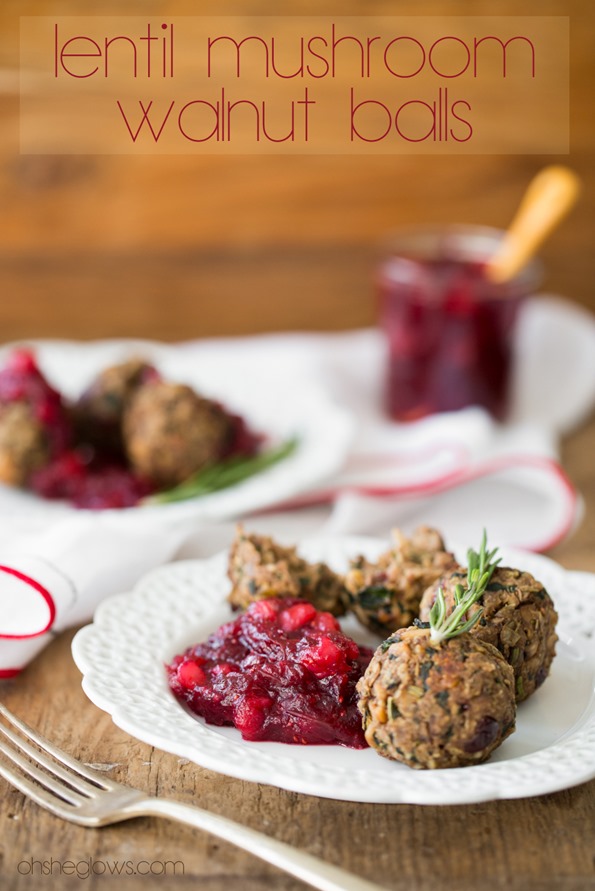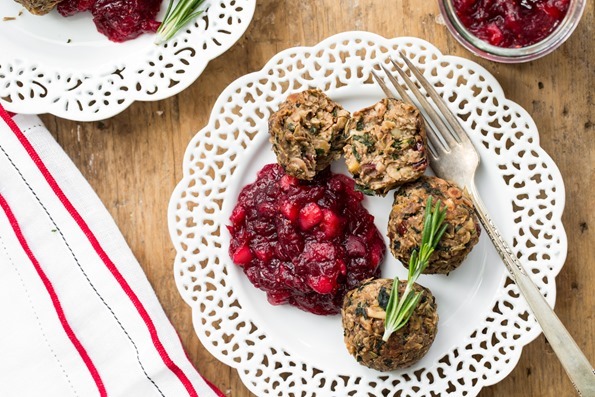 I look forward to thawing the leftovers when I return. :)
I'll see you next time from sunny Arizona! In the meantime, you can follow our adventures (and pie fails) on Instagram, as always.
Enjoy!
Let's get social! Follow Angela on Instagram @ohsheglows, Facebook, Twitter, Pinterest, Snapchat, and Google+