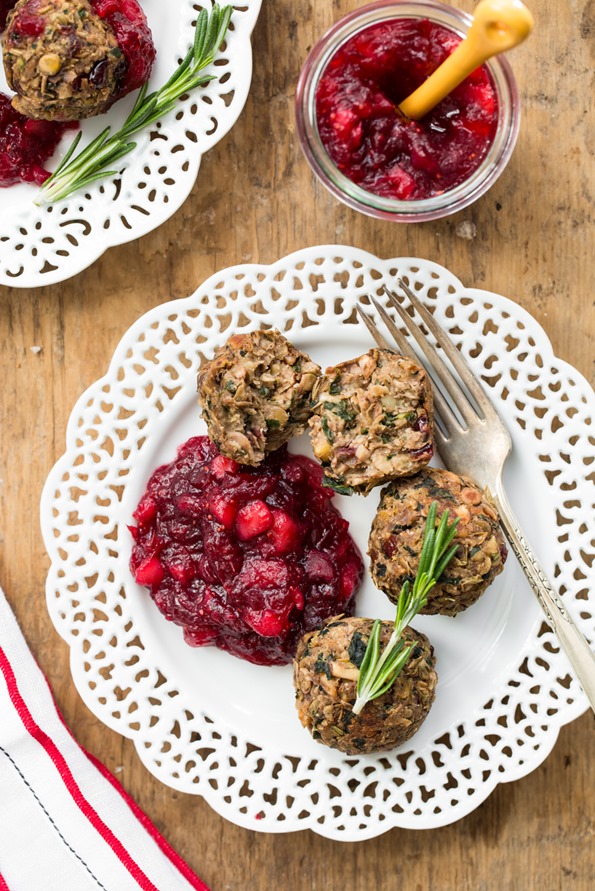 This was supposed to be today's post: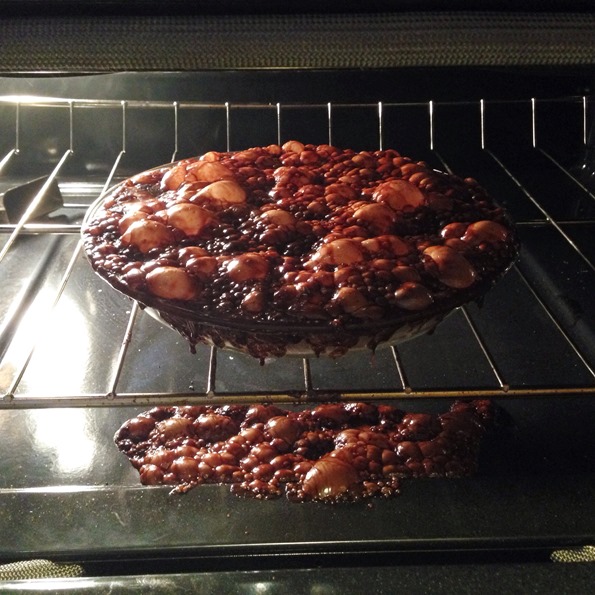 The pie had other plans.
Easy as pie?
I really wanted to be mad when I opened the oven door, but I couldn't stop laughing. Yesterday, was one of those days and I wasn't surprised in the least. Why wouldn't the pie explode?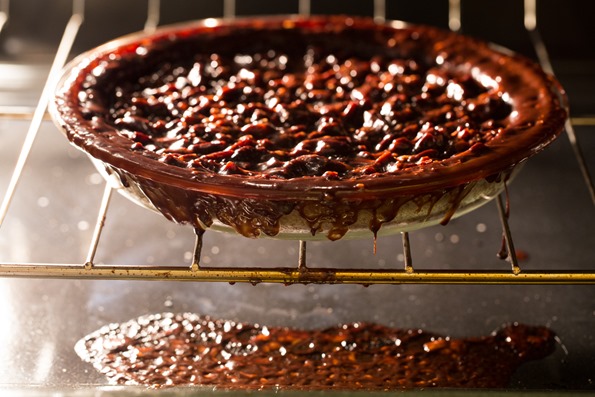 Murphy's Law – when you forget to put oven liners in a new oven, the sticky pie will erupt like a volcano! Luckily, it came off easily after the sugars cooled. I used the oven scraper tool like a champ. As for the pie dish, I think it will need to soak in acid for 6 years. No big deal.
Obviously, I had to Instagram this pie fail. If there's one thing I know, it's that other people love to laugh at fails on the internet. I know I do. Speaking of which, I clicked on the #piefail hashtag and laughed so hard I almost cried. Did you know pumpkin and apple pies can explode? I'm really happy to contribute to the collection. I'll be checking in with it throughout pie season!
Anyway, tomorrow we leave on a much appreciated getaway and I really didn't want to end on an epic pie fail, so I was up late last night and at it again all morning and afternoon until I nailed this lentil mushroom ball recipe. Who needs pie when you have this festive dish?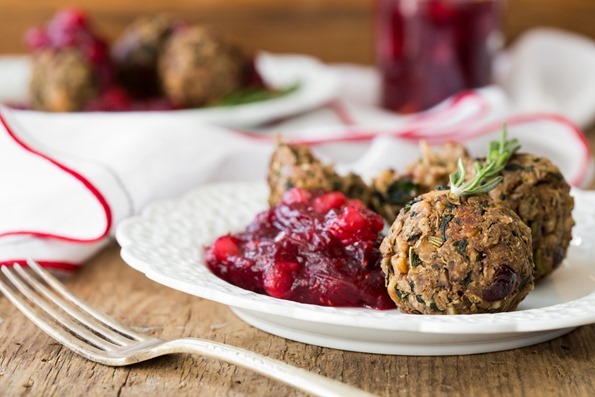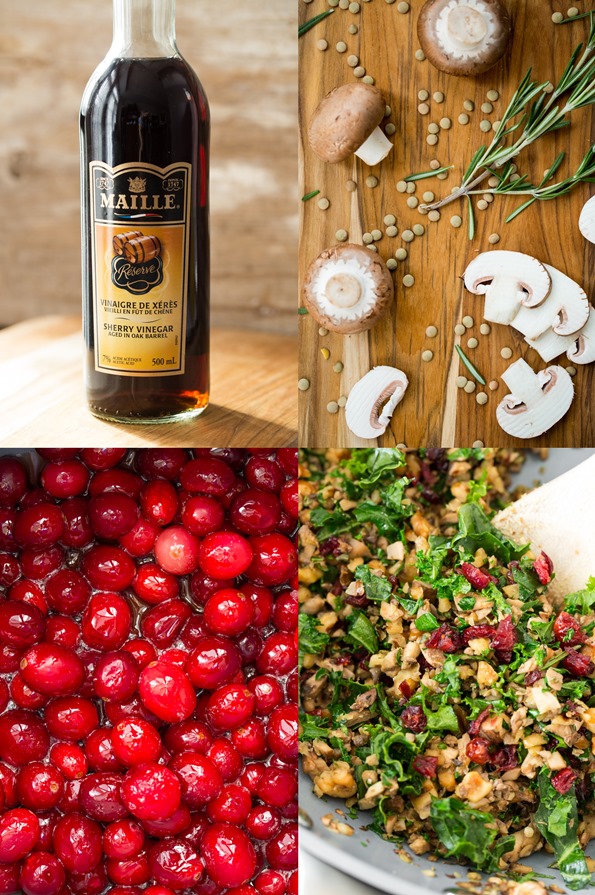 These lentil balls couldn't be more festive. They are packed with green lentils, cremini mushrooms, toasted walnuts, dried cranberries, rosemary, oregano, thyme, and kale! Oh MY.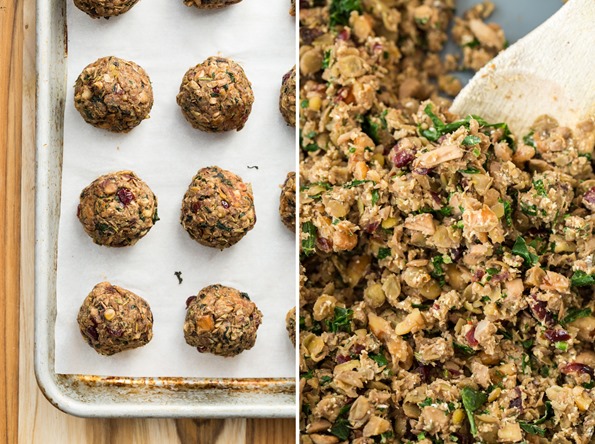 Oh, and a tablespoon of sherry vinegar takes it over the top on the delicious scale. If you haven't cooked with sherry vinegar before, I beg you to try some! It goes so well with anything mushroom. BFFs forever.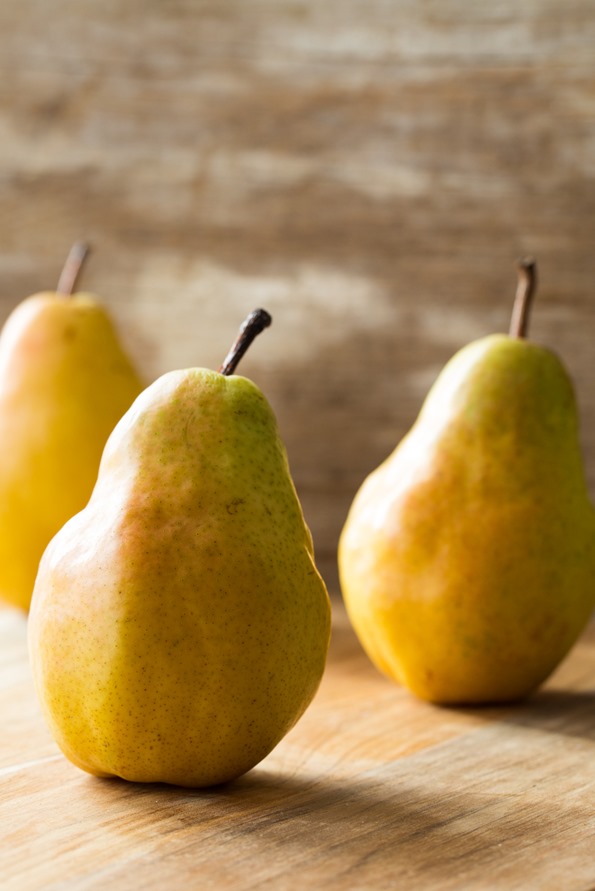 I thought a fresh cranberry + pear sauce would go nicely too. The light sweetness of the sauce is a lovely compliment to the earthiness of the lentil mushroom balls. If cranberry sauce isn't your thing, I suggest pairing it with my mushroom gravy. I haven't tried this pairing yet, but I suspect it would be a nice option! Now all we need is a little holiday music pumping from the speakers and some Home Alone on the TV…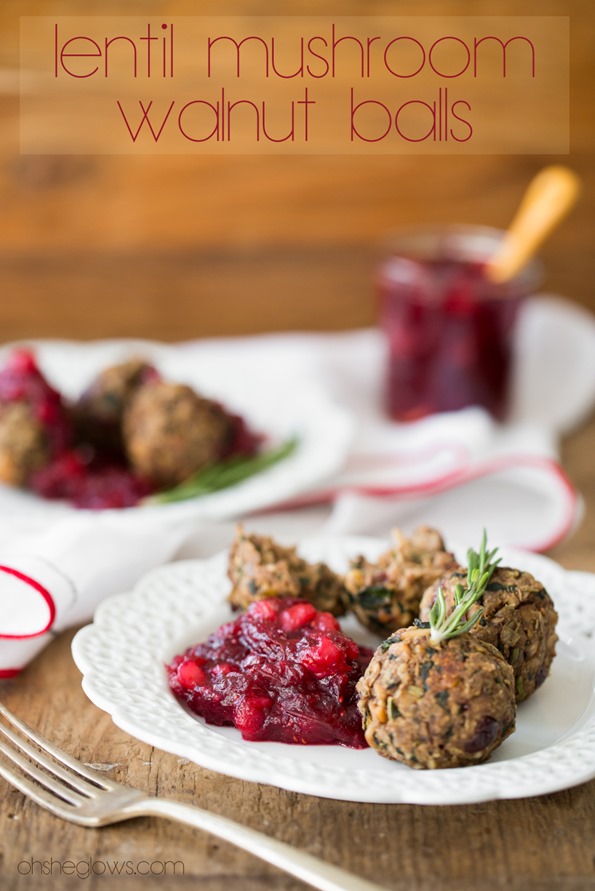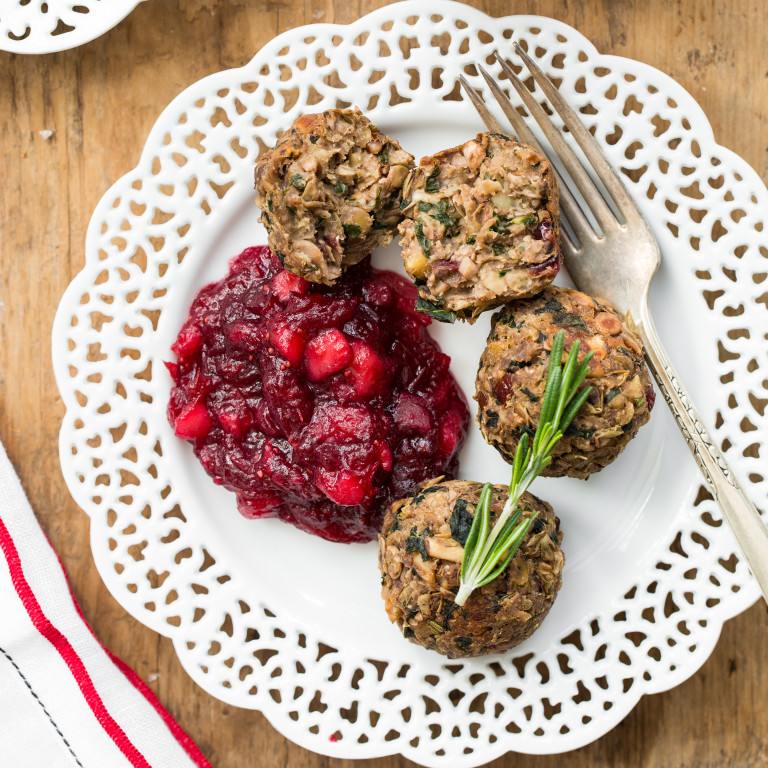 Lentil Mushroom Walnut Balls with Cranberry-Pear Sauce
Vegan, gluten-free, soy-free

Yield

13-14 balls
Prep time

Cook time

Total time

These lentil mushroom balls are festive, filling, and a great vegan protein option for your holiday feast! I paired it with a lightly sweet cranberry-pear sauce, but if you aren't a cranberry fan my vegan gravy would be a nice option too. You can most likely prepare the lentil balls in advance. Just shape the balls and cover with plastic wrap. Chill in the fridge for no longer than 12-24 hours, bring to room temperature, and then bake as usual (of course, remove plastic wrap first). The cranberry sauce can be made a couple days in advance as well. I don't suggest skipping the sherry vinegar; it really makes this lentil mixture come to life and it pairs so well with the mushrooms. Lastly, it's important to (very) finely chop all the vegetables and walnuts so everything sticks together.
Ingredients
for the lentil balls:
1/2 cup uncooked green lentils
1 cup walnuts halves, finely chopped
2 teaspoons extra virgin olive oil
2 heaping cups finely chopped cremini mushrooms (one 8-oz package)
3 large garlic cloves, minced
1 cup finely chopped destemmed kale leaves
1/3 cup dried cranberries, finely chopped
1/2 teaspoon finely chopped fresh rosemary (or 1/4 tsp dried)
1/2 teaspoon dried thyme
1/2 teaspoon dried oregano
1 tablespoon sherry vinegar
2 tablespoons ground flax + 3 tablespoons water
1/2 cup gluten-free rolled oats, ground into a coarse flour
1/2-3/4 teaspoon fine grain sea salt, to taste
Freshly ground black pepper, to taste
for the cranberry sauce:
2 cups frozen or fresh cranberries
1 ripe pear, peeled and finely chopped
1/2 cup pure maple syrup
small pinch fine grain sea salt
Directions
Add lentils into a medium pot along with 2 and 1/4 cups water. Bring to a boil and then reduce heat to medium. Simmer for about 20 minutes, uncovered, adding more water if the lentils dry out. Once the lentils are fork tender, remove from heat and mash with a potato masher until it's a coarse paste with some lentil pieces still intact. Set aside.
Meanwhile, preheat the oven to 325°F. Toast the chopped walnuts for 9-12 minutes, until lightly golden and fragrant. After toasting, increase oven temp to 350°F.
In a very large skillet or wok, add the oil along with the finely chopped mushrooms and garlic. Season with salt. Saute over medium-high heat for about 7-9 minutes, until most of the water cooks off. Now add the kale, toasted walnuts, cranberries, herbs, and sherry vinegar. Stir until combined and continue cooking for another few minutes until the kale is wilted. Remove from heat and stir in the mashed lentils when ready.
In a small bowl, whisk together the ground flax and water. Stir for 10 seconds and then immediately pour into the skillet mixture. Stir to combine. Now stir in the 1/2 cup oat flour until combined. Season with salt and pepper to taste. The mixture should be fairly moist and sticky. If it's way too sticky, add a bit more oat flour. If it's dry, add another tbsp of water.
Line a baking sheet with parchment paper. Shape lentil mixture into balls and pack tightly with your hands so they hold together. Place on baking sheet an inch or so apart. Repeat for the rest. If the mixture is too hot to handle, let it cool for a bit first and then proceed.
Bake the lentil balls at 350°F for 15 minutes. Remove from oven, gently flip over, and bake for another 11-13 minutes, until golden and firm on the exterior.
For the sauce: Add the cranberries, pear, and maple syrup into a medium pot. Bring to a low boil over high heat and then reduce heat to medium. Simmer, uncovered, for 10-20 minutes until thickened. Use a potato masher to mash up the pear.
Tip:
If your mixture seems dry (and this could be the case if the lentils are cooked too long), feel free to add a touch of water to moisten the mixture enough so it adheres.
To make oat flour, add the rolled oats into a blender and blend on high until a flour forms. Alternatively, you can use 1/2 cup oat flour if you already have some on hand.
Nutrition Information
(click to expand)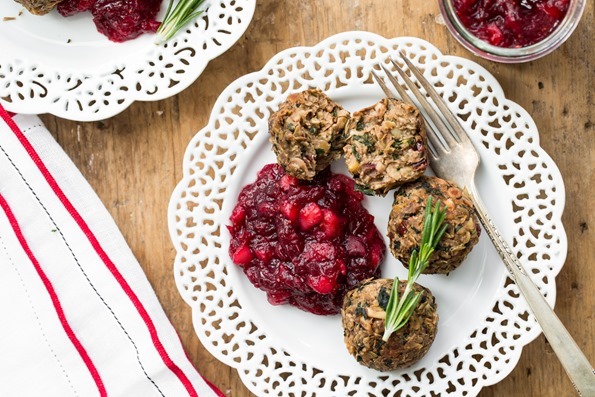 I look forward to thawing the leftovers when I return. :)
I'll see you next time from sunny Arizona! In the meantime, you can follow our adventures (and pie fails) on Instagram, as always.
Enjoy!