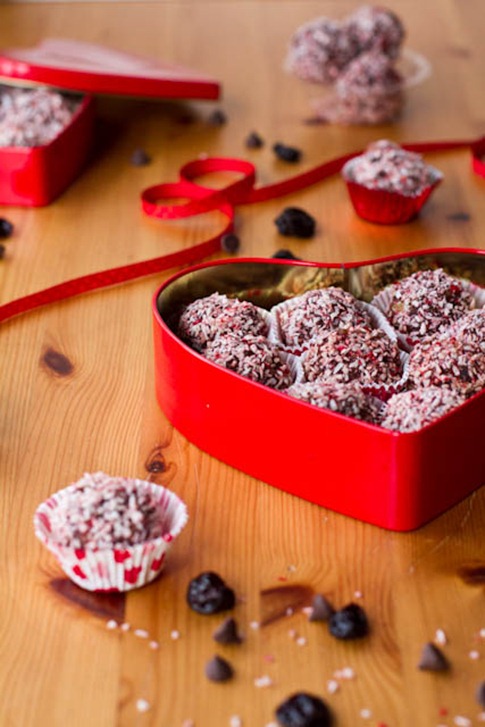 I was at Bulk Barn last week to pick up hemp seeds and I left with various red and pink mini cupcake liners, dried cherries, red heart tins, hearts on a stick, and V-Day heart tags. You know, baking "construction materials". Gag me. I tell ya, I embarrass myself sometimes. Oh, and I forgot the hemp seeds.
I don't even remember what I wanted hemp for anyways.
It's all about the dried tart cherries right now. They taste like fruit roll-ups…but better.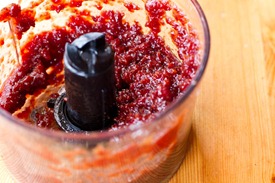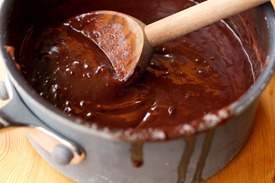 I rarely think to pair cherries and chocolate throughout the year, but once February hits, it's all I can think about. I also like to add a touch of almond extract to take cherry recipes over the top. Almond extract brings me back to my childhood when I used to eat cherry almond icebox cookies around the holidays. There's just something about the scent that is so comforting to me.
I decided to make a cherry truffle based off my Chocolate Macaroon truffles. The best part is you can freeze the truffles ahead of time. The worst part is, they taste best straight from the freezer.
So if you are like me and think, "oh if I put them in the freezer I won't eat them all!"… think again. I'm not a miracle worker here.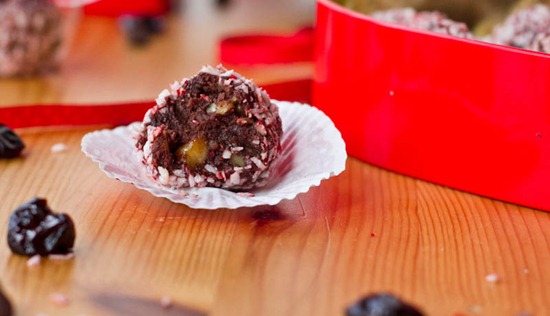 A freezer will not stand in the way of a girl and her truffles! I wouldn't stand for it.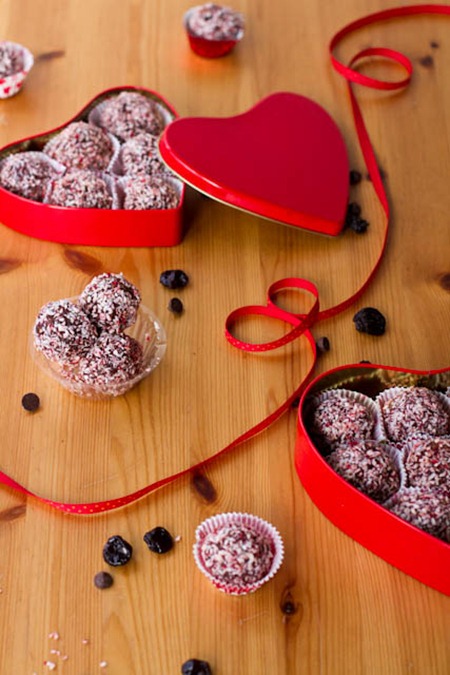 [Despite my best efforts to be a food stylist, I just noticed the chocolate chips and cherries look a bit like rodent droppings on the dinner table. Now that's romantic!]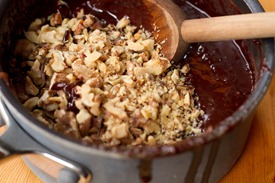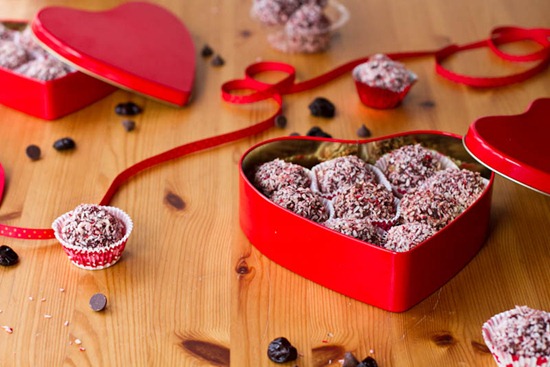 Pack them up in a heart-shaped tin and you have yourself a bite-sized Valentine's Day gift.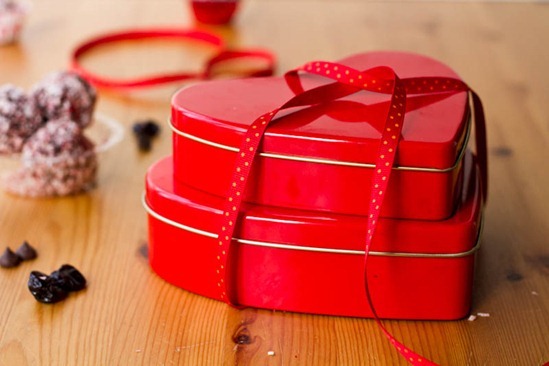 No hemp seeds required.
Let's get social! Follow Angela on Instagram @ohsheglows, Facebook, Twitter, Pinterest, Snapchat, and Google+