Hola!
Hope your day is going swimmingly. Speaking of which, I decided to go for a quick lunchtime swim for my workout today.
I realized it had been a full week since my last swim. I have increased my running a lot in the past 2 weeks, due to the rain finally disappearing, so my swimming has decreased as a result! I find it quite challenging to balance the three different sports- run, bike, swim- especially because I haven't been able to run inside due to our treadmill needing a new belt (we are waiting on a part).
Here is a quick glance at the past two weeks (click to enlarge):

You can also see my full training plan here.
In the past two weeks, I have run 21.5 miles and swam 750 metres. I knew what I had to do today! The sign was clear.
Off to the pool I went!
This swim was a bit frustrating today. Remember how I felt like I lost endurance with my running (after focusing on swimming during the 2 weeks of bad weather)? Well, today I felt like I had lost endurance in the POOL- after just 1 week! I couldn't believe it. I was gasping for air today!!!! I could NOT do bilateral breathing for the first 25 minutes. I just felt like my lungs were half the size.
To make matters more challenging, the pool was packed today with over 11 people in my section and very choppy waters. I know this is great practice for the open-water swim, but it made my confidence today very shaky!
It took me a whopping 17 laps to feel like I was warmed up and back to where I left off a week ago. Quite disappointing! I have said it before and I will say it again: I am shocked that training on the road to the bike to the pool does not seem to translate into cross-endurance. It is almost as if I have one set of lungs for the pool and another set for the road! :ninja:
I can't remember if I mentioned this or not, but I checked into a second swim place a few weeks ago and their lessons are full until mid-July. So now, as a third approach, I am going to look for a private swim instructor in the area to see if someone can give Eric and I a lesson or two privately.
Today's swim, while a bit frustrating, was still a GREAT swim, and I left feeling proud and energized. I know that I give my all when I am in that pool and that is what it is all about. Not what someone else can do, not what the person in the competitive lane can do, but what I can do. Hola.
The humbling swim:
Distance: 48 lengths/24 laps/1200 metres (I was frustrated and would not quit til I felt better!!!)
Time: 43 mins.
I left with a smile on my face. I only planned on doing 30 laps, but when I couldn't get into the groove, I knew I had to stick with it longer today. There will be good days and there will be hard days! Such is life.
I came home CRAZY hungry. Swimming laps turns me into a 6'4" hockey player.
And then I realized that we still have no groceries. I ended up heating a can of Amy's Split Pea soup mixed with my Black Eyed Pea Soup. Then I garnished it with sesame seed and crushed Mary's Crackers. It was actually awesome and had over 20 grams of protein.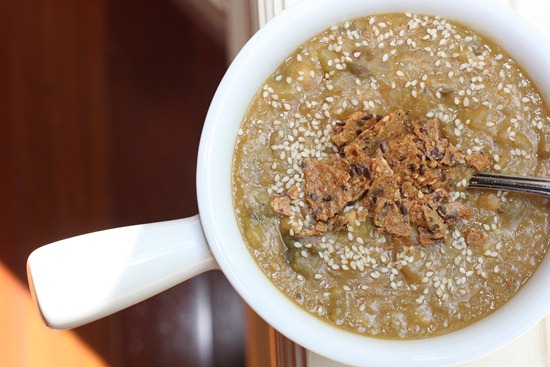 Nothing is better after a swim than a juicy grapefruit!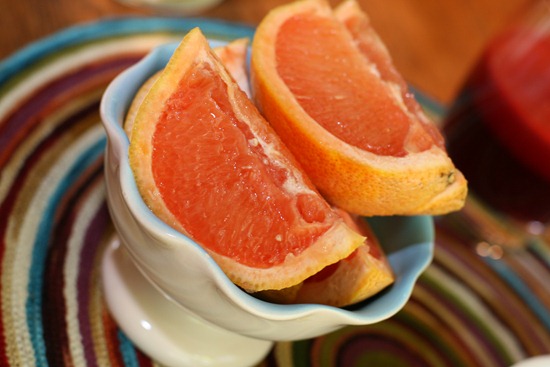 and a fresh juice!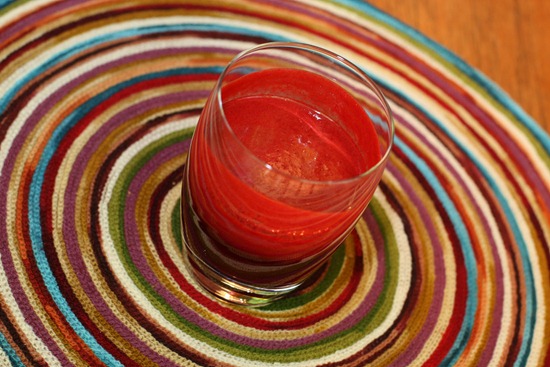 You are getting verrrrrry sleepy.
Is it just me or does this placemat make you dizzy? Blame Eric, he bought it! :lol:
I LOVED this juice today. It was so simple too! Just 1 beet, 2 carrots, 1 lemon, 1 garlic clove. BOOM.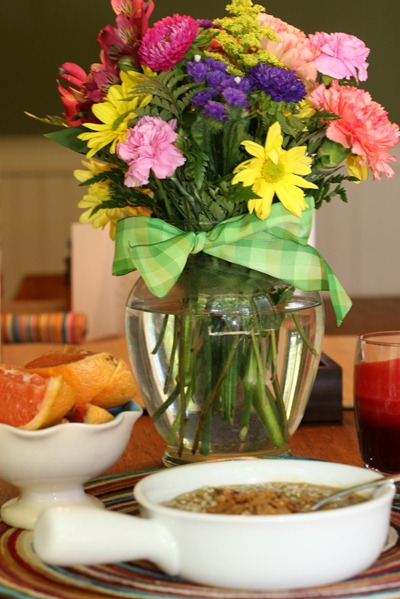 Birthday flowers.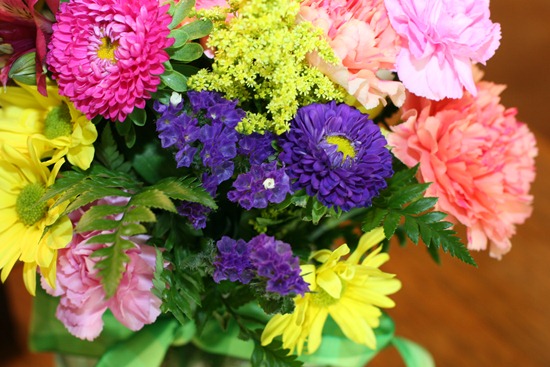 I'm off to moisturize my heart out. The pool has made my skin drier than a desert. It has lost ALL its' glow. Chemicals, while obviously necessary in a public pool, are just soooo bad for the skin! I cringe.
We now have almost 40 auctions for S4AC2!!!! Keep 'em coming! You guys are generous…I'm so proud! Some of your emails have brought tears to my eyes, I'm not even joking.
Have a lovely Thursday!