Honestly, where does the time go? It feels like I was just saying Happy Friday to you all just yesterday!
Well, at any rate, HAPPY FRIDAY everyone! Do you have anything fun planned this weekend?
I felt a bit better when I got up for work this morning so I decided to go in. I did an easy Elliptical workout this morning, making sure not to push myself too much.
Workout:
40 mins. Elliptical (incline 10-14, resistance 8-10)
24 flights stairs
No Heart Rate Monitor today. I decided I am going to try and exchange my Polar F7f because I discovered that there is no 'distance/speed' measure on it! How could I have overlooked this??? It was one of the main reasons that I wanted to get one. I guess I was just so excited I completely forgot. Does anyone have any recommendations for a Polar HRM that tracks distance and speed?
I am now feeling quite out of it and my head is throbbing a bit. I am not sure if I will make the whole work day today, I guess I will just have to feel it out.
I heard about this Supreme Court of Canada ruling today on the AM radio (yes I listen to AM radio- 640- love the debates they have on there!)
Supreme Court of Canada rules for those 'functionally disabled by obesity'
OTTAWA – Obese people have the right to two seats for the price of one on flights within Canada, the Supreme Court of Canada ruled on Thursday.

The high court declined to hear an appeal by Canadian airlines of a decision by the Canadian Transportation Agency that people who are "functionally disabled by obesity" deserve to have two seats for one fare.

The airlines had lost an appeal at the Federal Court of Appeal in May and had sought to launch a fresh appeal at the Supreme Court. The court's decision not to hear a new appeal means the one-person-one-fare policy stands

What do you think of this ruling? Should obese people get 2 seats for the price of 1? Do you think obese people should be deemed disabled?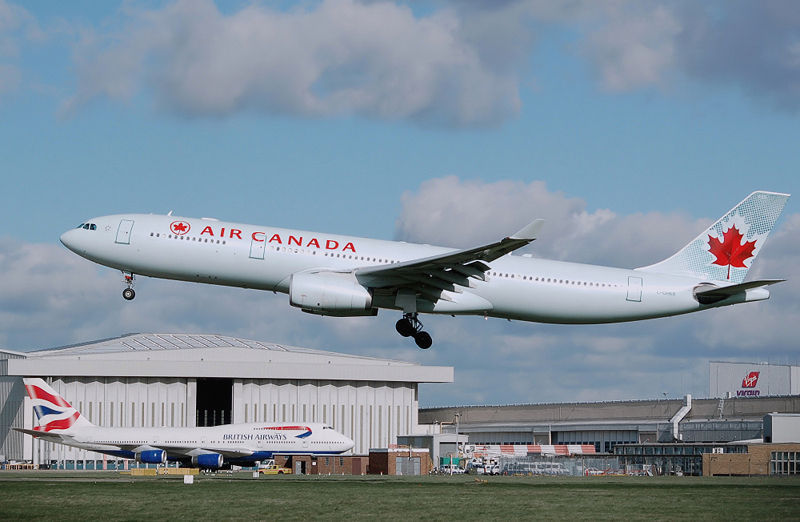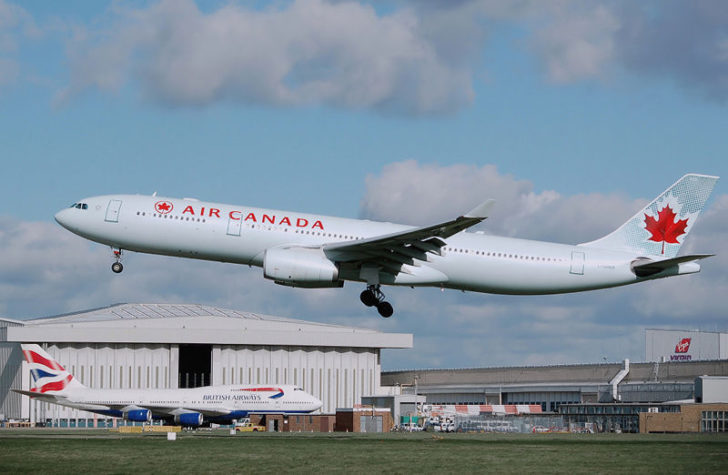 Personally, I wonder how the airlines will set the criteria as to what qualifies someone being granted two seats? I heard that they can't really go by someone's weight as it is personal information. Apparently, in Texas they have a similar operation on one of their airlines. If the obese person can't put the arm rest down then that qualifies them for two seats.
On the flight back from our honeymoon (we were departing from Barcelona), there was an obese man sitting across the isle from me. He was having the hardest time fitting in his chair- he couldn't put the armrest down, and the flight attendants were having a hard time getting the cart by him as they went by.
My heart went out to him, it really did. He was very embarassed and kept saying sorry that he was in the way. He really should have had two seats to himself. Of course there is the whole issue of lost revenue for the airlines and people saying on the radio today 'well they should have to pay for the extra seat themself'. I don't think it is that easy though. Some people have medical illnesses that contribute to extra weight, so if someone has an illness should they have to pay for an extra seat? How is that any different than a disabled person being granted 2 seats?
It is such a grey area and I think the airlines (or trains, etc) are going to have a very difficult time defining their 'litmus test' for what is worthy of giving someone an extra seat.
~~~~~~~~~~~~~~~~~~~~~~~~~~~~~~~~~~~~~~~~~~~~~~~~~~~~~~~~~~~~~~~~~~~~~~~~~~~~~~~~~~~~~~
The belief that youth is the happiest time of life is founded on fallacy. The happiest person is the person who thinks the most interesting thoughts, and we grow happier as we grow older.
~William Lyon Phelps
By the way- did anyone catch The Office last night? It was hilarious :D I loved the part about the office microwave and Pam's note. Oddly enough, when I checked my work email this morning there was a complaint sent to all staff about a messy microwave! haha. Maybe they were inspired by Pam?