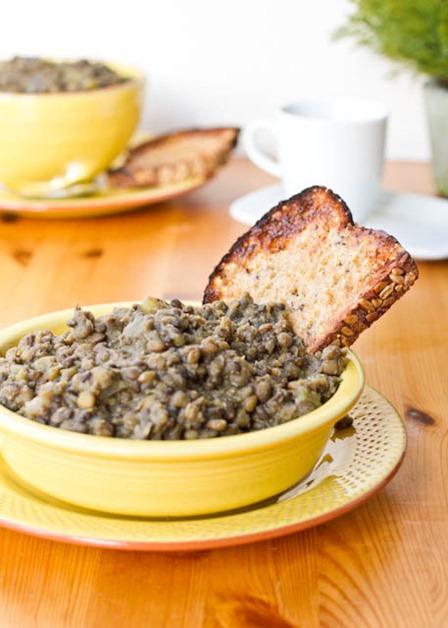 The lovely ladies from Booty Camp Fitness recently sent me their new Ultimate Home Edition 11-disc workout plan to try out. I am a big fan of their first workout DVDs, so I was really excited to try their newest series. Sammie Kennedy- the Creator of Booty Camp Fitness- and the other amazing boot-camp instructors have a very friendly and laid-back style, making even the biggest exercise newbie feel confident. When you think of a "boot camp" workout, you often think of instructors screaming at you and lots of intensity. This isn't Booty Camp's style at all. It's all about having fun, empowering women, and making it seem like you are working out with a few of your girlfriends (who just happen to know some killer workout exercises).
The 11-disc series contain the following workouts: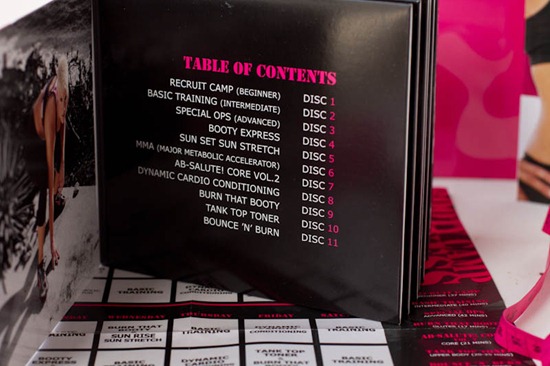 The DVDs come with a workout calendar, jump rope, measuring tape, lifestyle guide, and e-cookbook as well. I've been testing out the workouts since the end of December and I'm starting the 2-month plan this week.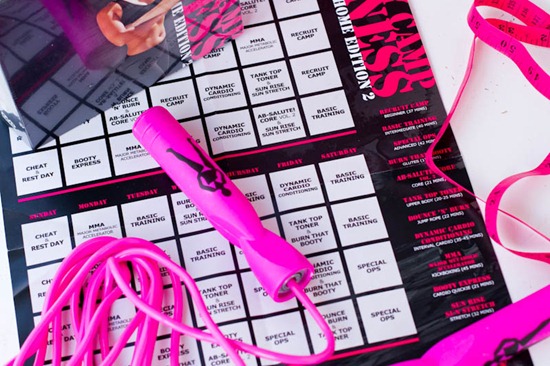 The workout that I love to hate? 20-minute Bounce 'n Burn (jump rope)
Burn isn't even the word! My legs feel like bricks when I do this workout. The last time I jumped rope was probably in grade school so it wasn't pretty the first time I did it. After a couple painful sessions, I've relearned how to jump rope without whipping myself like silly (tip: wear long pants!). It will probably take me at least a few more sessions until I'm not gasping for air..it's an intense 20 minutes, even with alternating jumping rope with strength exercises.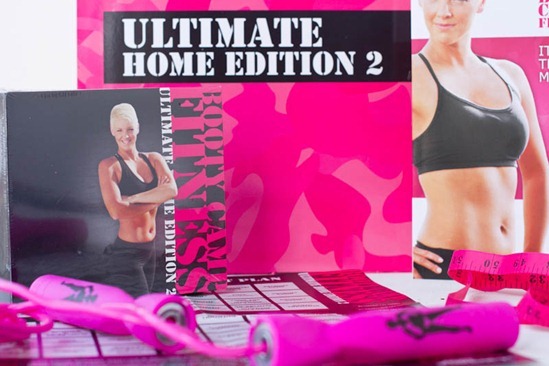 So far the videos are going well and I'm loving the variety of the 11 workouts. My muscles hate me though, so I've been making sure to stretch a lot, take my rest days when needed, and get lots of protein following tough workouts.
Like with this Triple lentil Recovery Soup!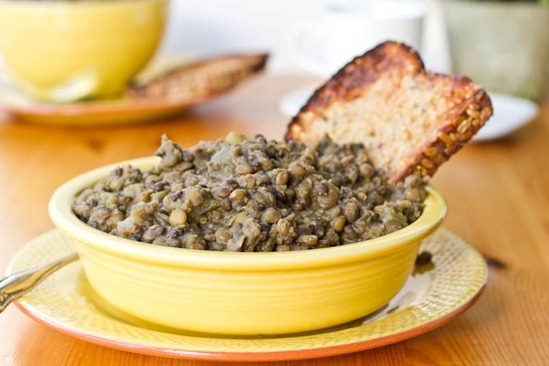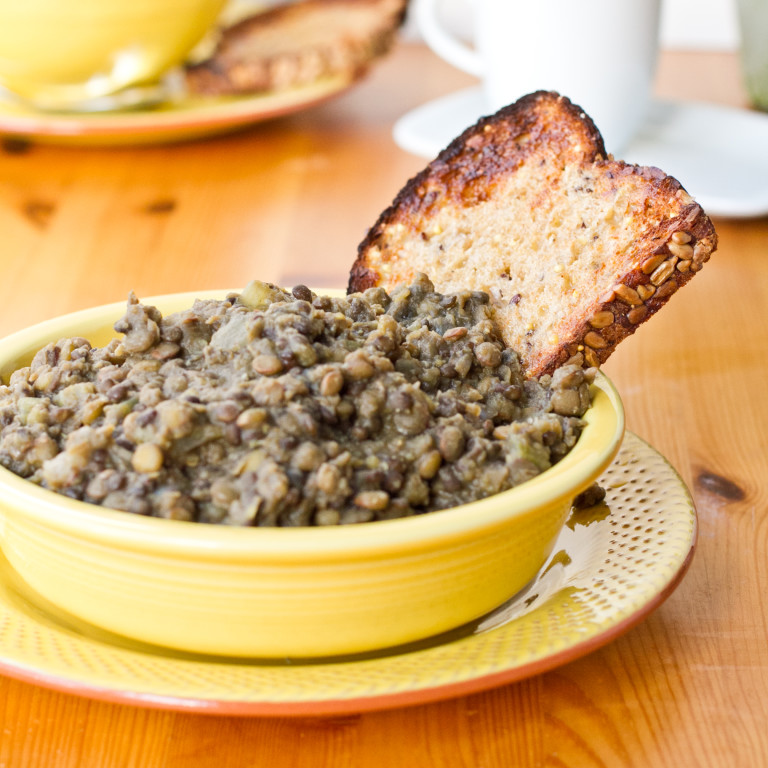 Triple Lentil Recovery Soup
Vegan, gluten-free, nut-free, soy-free

Yield
4 servings
Prep time

Cook time

Total time

Packed with over 25 grams of protein per serving, this soup will aid with post-workout recovery and get you back in the game in no time.
Ingredients
1 tsp extra virgin olive oil
1 sweet onion, chopped (~2 cups)
4 garlic cloves, minced
1 heaping cup chopped celery
1/2 tsp coriander
1 tsp cumin
1/4 tsp cinnamon
1/4 tsp cayenne pepper
5-6.5 cups vegetable broth, depending on how thin/thick you want it
1/2 cup dry red lentils
1/2 cup dry black beluga lentils
1 cup dry green/brown lentils
Kosher salt & pepper, to taste (I used about 1/2 tsp salt)
Directions
In a large skillet or pot, add the oil and sauté the onion and garlic over low-medium heat for about 6-7 minutes.
Add in the celery and sauté another few minutes. Stir in the spices and cook for another couple minutes on low.
Now, rinse and drain the lentils and stir into skillet/pot. Add the broth and stir well. Increase heat and bring to a boil. Reduce heat to low, cover, a simmer until thick and lentils are cooked, about 45 minutes to an hour. Watch closely and stir frequently so it doesn't stick to the pot. Add more broth to thin out if desired. You can also use an immersion blender to blend some of the soup a bit. I did this, but left it mostly chunky. Add salt and pepper to taste.
Nutrition Information
(click to expand)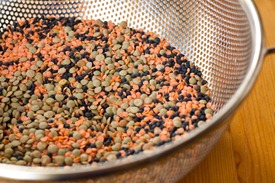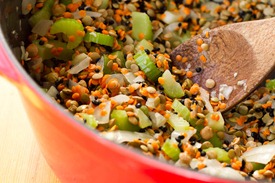 Prepare yourself for a high protein and flavourful soup, great for all those sore muscles that we often have at the beginning of the year. A little bit goes a long way with this soup! It's extremely filling and lovely with a toasted bun or piece of bread.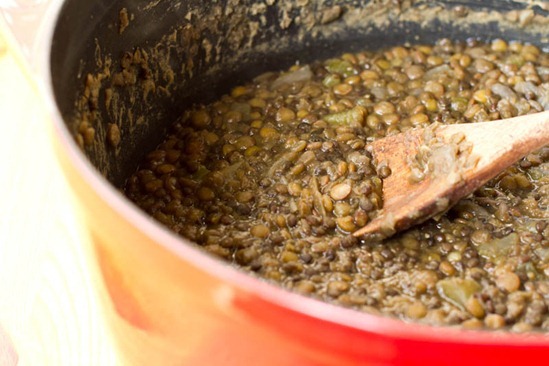 It's a bit of an "ugly duckling" soup, but I think we learned not to judge food by its appearance long ago. ;)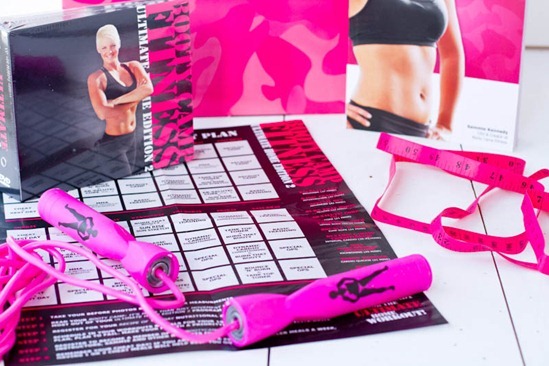 Booty Camp Fitness Giveaway!
The ladies from Booty camp Fitness are giving away one of their Ultimate Home Edition 11-disc workout plan (this includes the 11 workout DVDs, the calendar, jump rope, measuring tape, and lifestyle guide) to a lucky OSG reader!
If you'd like a chance to win the Ultimate Home Edition 11-disc workout plan, simply leave a comment below telling me: Something you'd like to do in 2012 (maybe a goal you'd like to accomplish or something fun you want to do!). Contest is open until Wednesday. Goodluck!