I waited patiently to create this "top 2013 desserts" post until we approached the next chocolate-filled holiday. I really didn't think you'd want to see this list at the start of January (or did you?). Either way, I hope we're all ready for some treats! Whether you love or loathe Valentine's Day, I personally think it's perfect excuse to indulge in the finer things in life…like chocolate and pasta. Not that I haven't been doing that since the start of the year, but you know.
Don't forget to tell us your favourites below! Did any treat fall through the cracks?
#13. 3-Layer Almond Coconut Chocolate Bars
These bars are bursting with three of my favourite flavours – almond, coconut, and chocolate! It's hard to go wrong. A soft and nutty toasted almond-oat crust forms the base. The middle layer is made up of a no-bake almond butter "fudge" enhanced with rice crisp cereal for a wicked crispy texture. The bars are topped with a dark chocolate "macaroon" coating and garnished with big flakes of toasted coconut. Need I say more?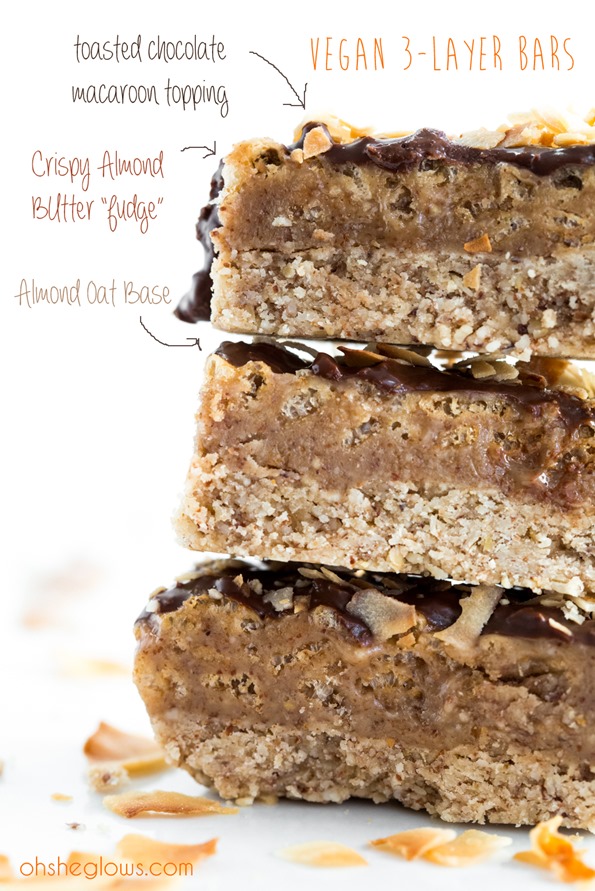 #12. Creamy Dreamy Peppermint Patties 
Luxurious, invigorating, melt-in-your-mouth peppermint patties made from scratch! Even better than store-bought versions. Many of you gushed about these in the comments section. I suggest keeping these in the fridge or freezer for the best texture. The chocolate coating gets all snappy which is a wonderful contrast to the creamy middle.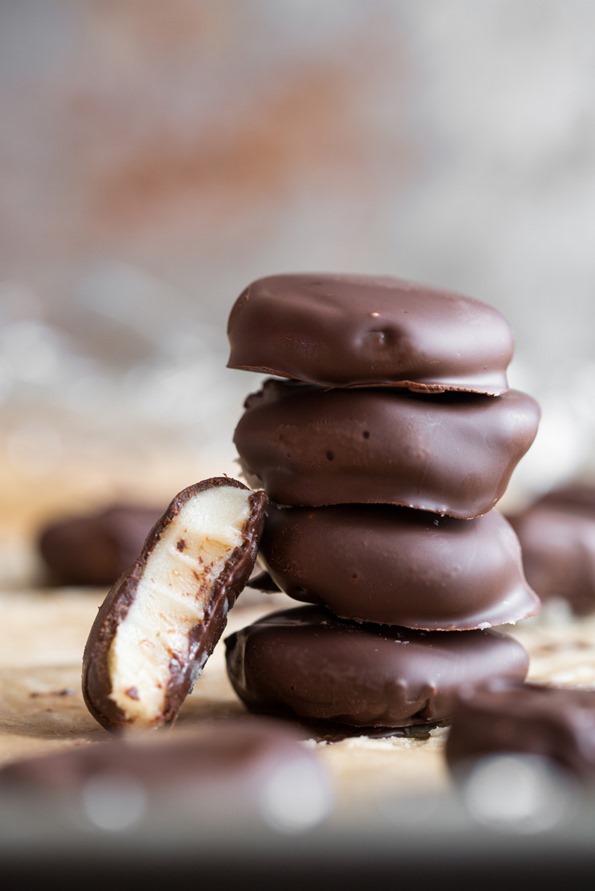 #11. Peanut Better Balls
These peanut butter balls forgo the powdered sugar and butter and instead use a few lighter ingredients with only a fraction of the sweetener compared to traditional recipes. You'll wonder how you ever lived without this lighter version!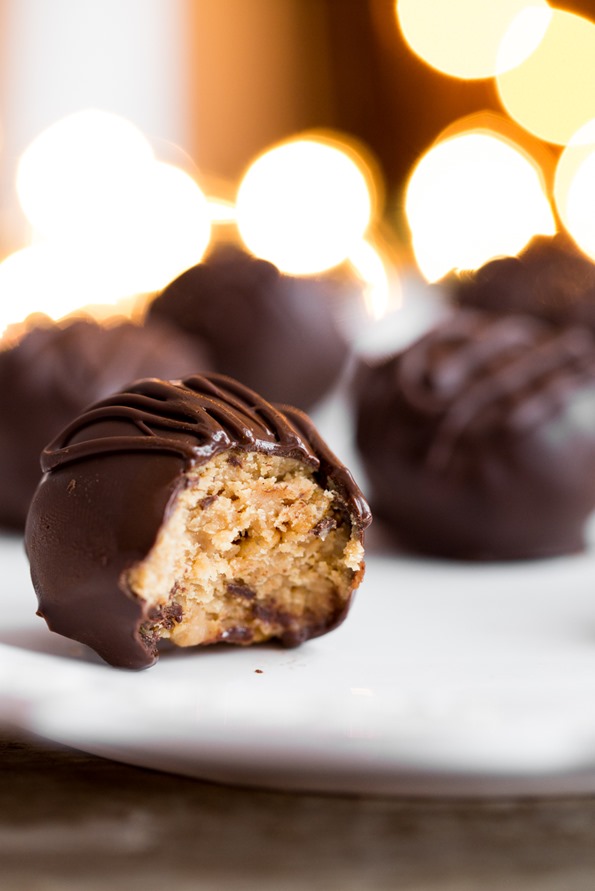 #10. Super Seed Chocolate Protein Bites
Nut-free chocolate energy bites featuring hemp, sesame, and chia seeds! A balanced on-the-go snack for a quick energy boost.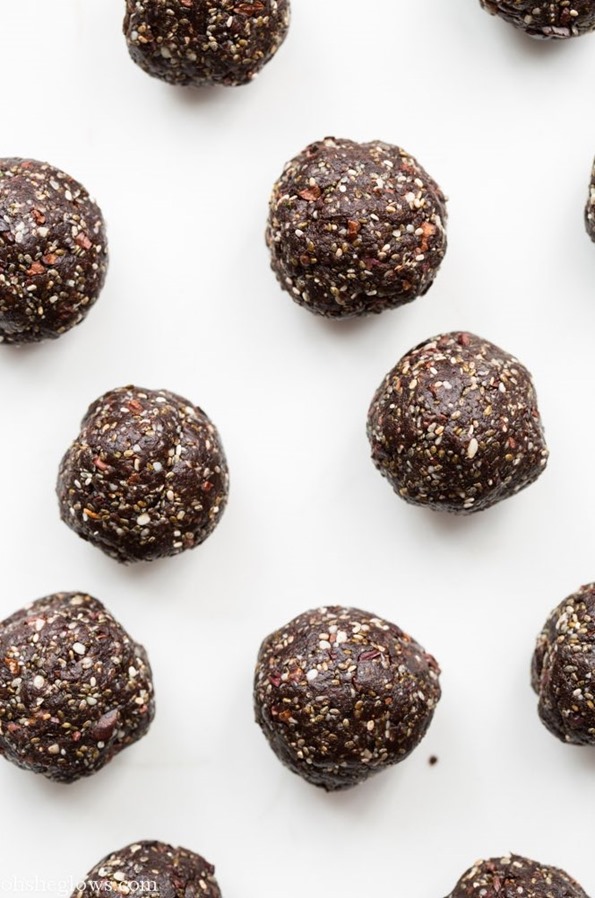 #9. Chilled Dark Chocolate Pie with Toasted Almond Crust and Strawberry vanilla Compote
A nutty, gluten-free crust is filled with a rich dark chocolate fudge filling all topped off with beautiful strawberry vanilla compote. There are just no words that can convey how much I love this pie! Read through the comments – this one has been a big hit over the past year.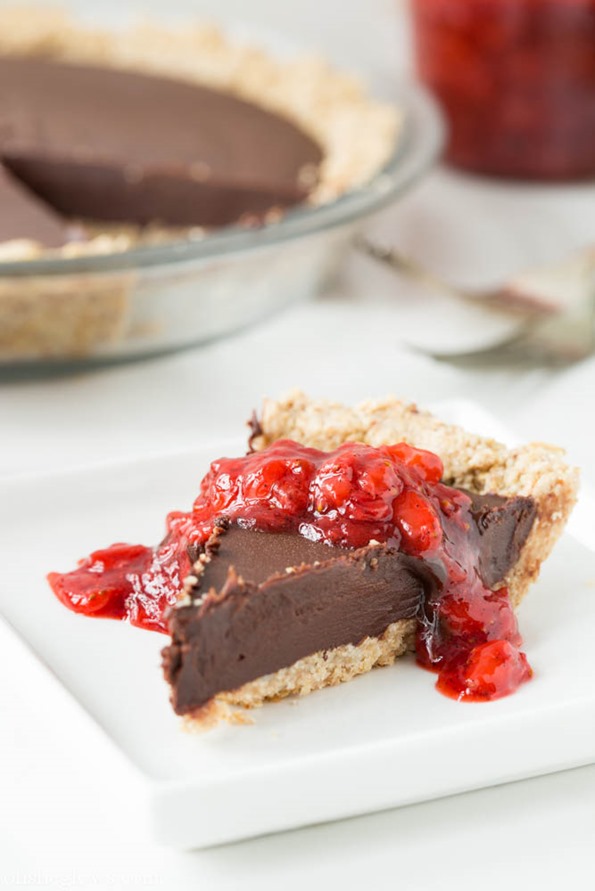 #8. Seductive Raw Chocolate Walnut Fudge
See why my entire family went crazy for this raw fudge!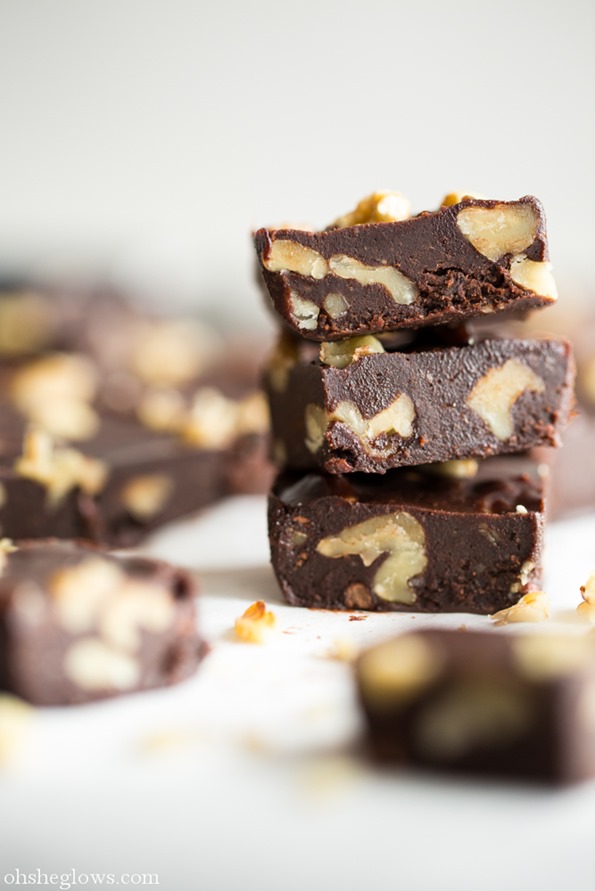 #7. Vegan + Gluten-Free Chocolate Cake Balls
Cake balls made gluten-free and vegan with a fraction of the sugar. A fun V-day treat when you dress them up in festive heart cupcake liners and homemade pink shredded coconut.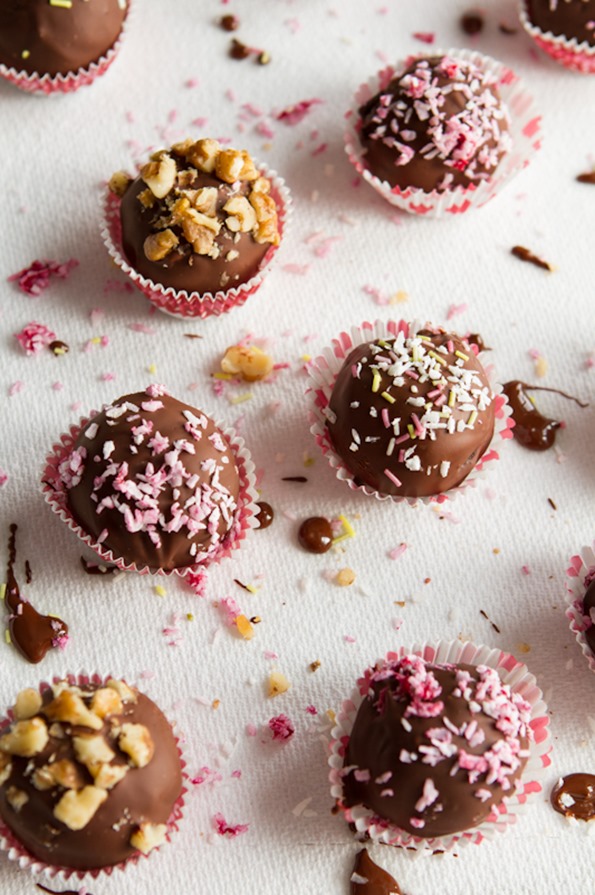 In case some of you aren't familiar, maple butter (or maple cream) is pure maple syrup that has been boiled to a certain temperature, left to decrease in temperature, and then whipped/stirred like crazy for a good 30-35 minutes. This technique is hard work, but you'll forget all about it upon first taste!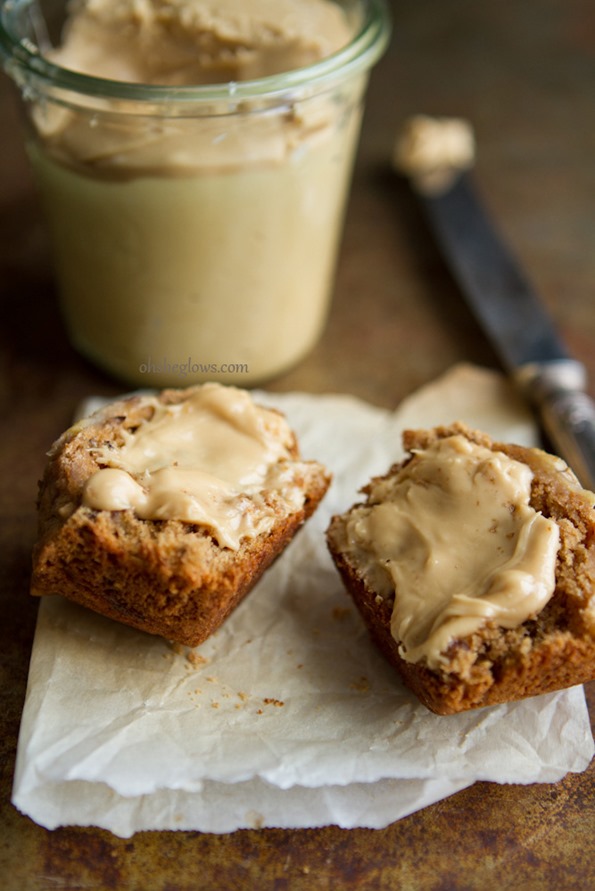 A quick and easy, minimally sweetened frozen dessert square inspired by the popular Elvis Pie. My version uses almond butter instead of peanut butter and replaces the bacon for chocolate. Be sure to enjoy these straight out of the freezer as they melt really fast!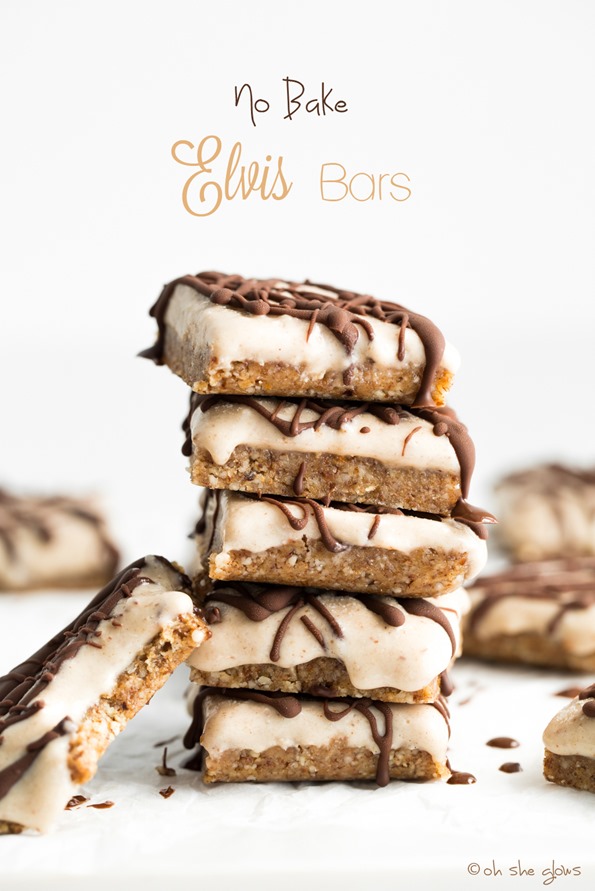 #4. No Bake Chocolate Macaroons
Super quick & easy no bake chocolate macaroons! All the taste without turning on the oven.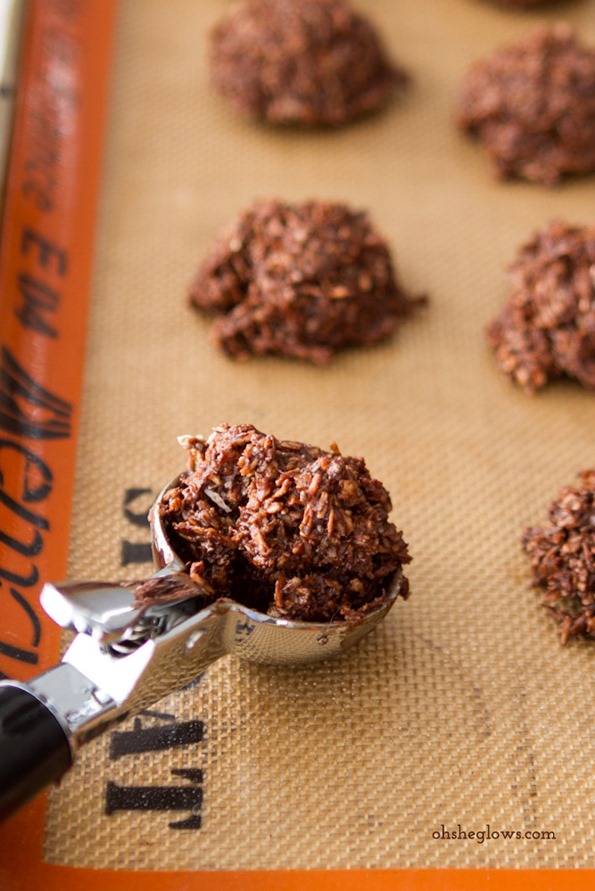 #3. Chocolate Chip Cookie Dough 'Larabars'
Homemade Larabar knock-offs for a fraction of the cost! A great bar to store in the freezer for snacking or running out the door breakfasts.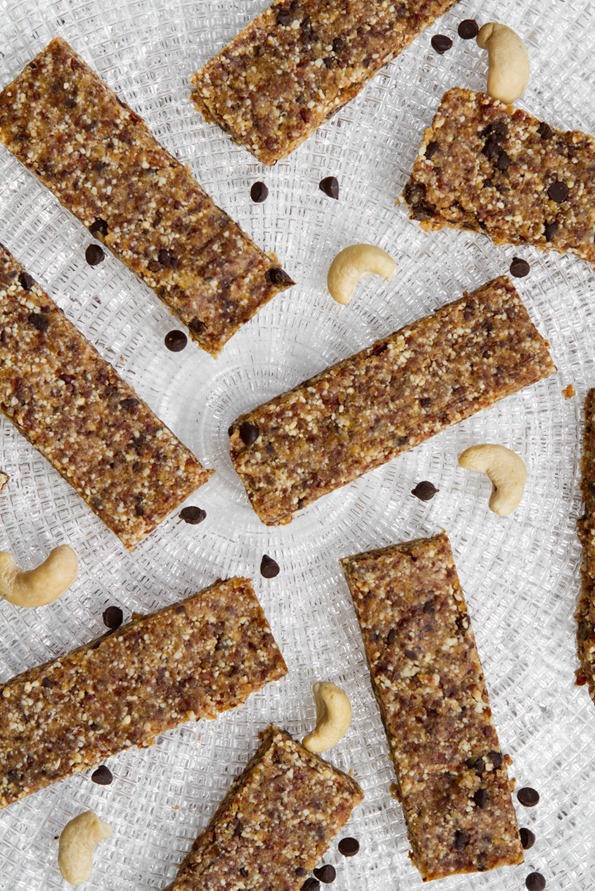 #2. Two-Ingredient Chocolate Fudge Frosting
A luxurious fudge frosting with just two ingredients. No butter or shortening required!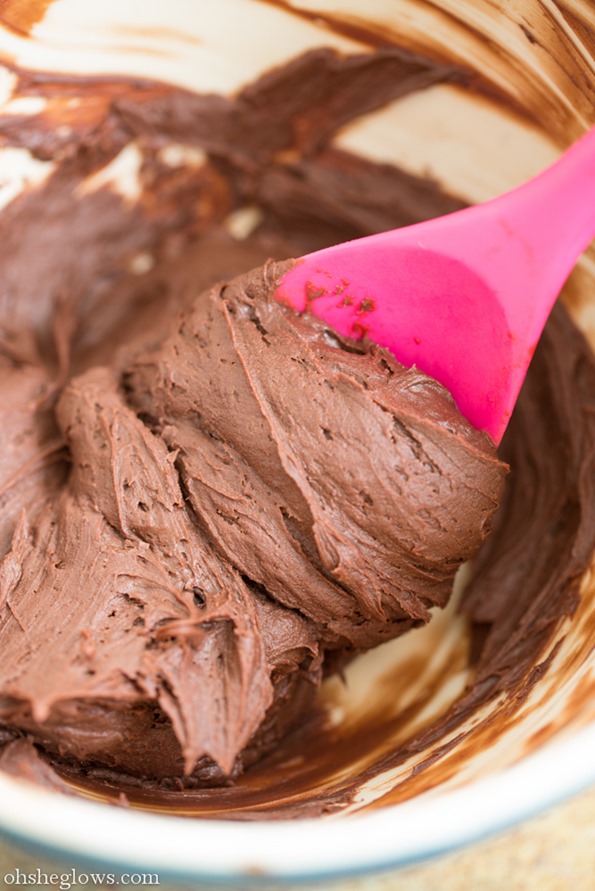 I had no idea these were going to be such a hit. I love them and all, but I had no idea how excited you'd be to try them out! These are inspired by the peanut butter cup candy, but so much tastier and better for you! For the thick chocolate coating, I made my own chocolate using cocoa powder, coconut oil, and sweetener. Feel free to simply use melted dark chocolate if that's what you have on hand.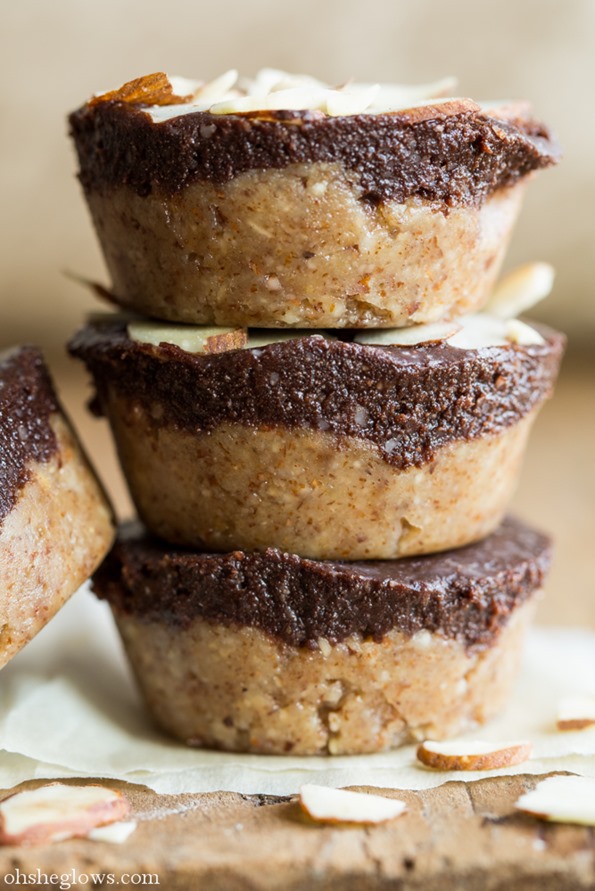 So there you have it! You guys seem to love quick & easy, no-bake desserts. I can't say I'm any different. In case you are curious, my personal favs from this list are: Creamy Dreamy Peppermint Patties, Chilled Dark Chocolate Pie, Raw Chocolate Walnut Fudge, and Pure Maple Butter.
enjoy! <3