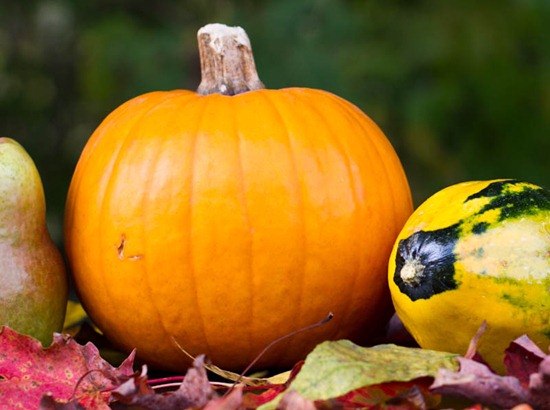 You know, I think Pumpkin Pies are totally overrated.
Pumpkin, sugar, and a buttery crust? Meh.
Over it. Pumpkin Pie is so 1651.
But clearly you wouldn't believe such a tall tale. You know me better than that…don't you. You know the truth is that I desperately wanted to make a vegan and soy-free pumpkin pie for Thanksgiving this weekend. I wanted to make it for you, so you could make it for your families.
…and maybe send me one in the mail.
Well, it bombed. And I don't mean, "It fell apart, but still tasted amazing!", but "it fell apart and tasted like it had been sitting on the counter since Thanksgiving 1987."
For real.
Remember my beloved Double chocolate torte that hides avocados so well? That was a good idea.
Pumpkin Pie Cinnamon Rolls? Excellent idea.
Avocados in a pumpkin pie filling? Bad idea. Baaaaaad idea.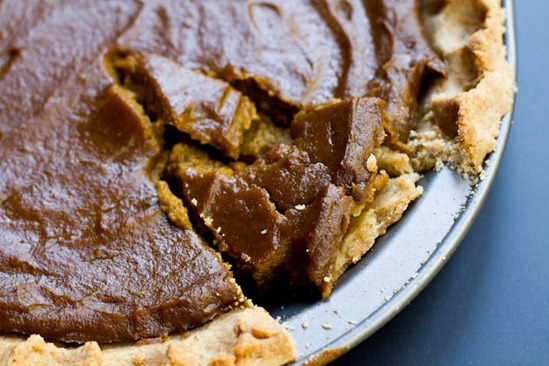 Have you ever tasted avocados after they've been cooked in the oven? They are bitter…and musky. Two excellent qualities for a pumpkin pie.
Not.
In this sad moment, I remembered the Pumpkin Brownie Pie I made last year adapted from Isa's recipe.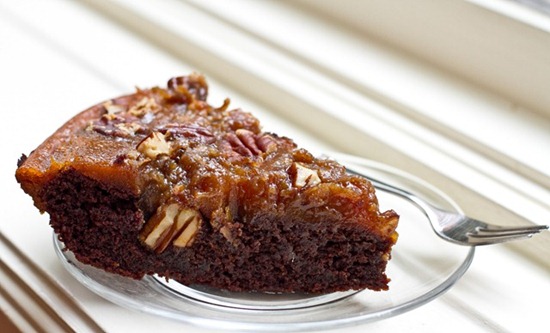 Chocolate brownie, pumpkin pie filling, with a sweet pecan topping?
Great idea.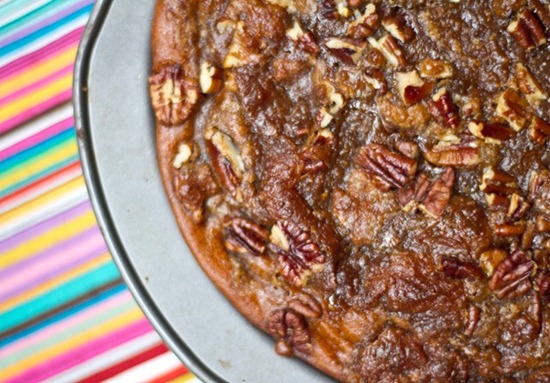 Somehow, I don't think my family will mind me making this two years in a row.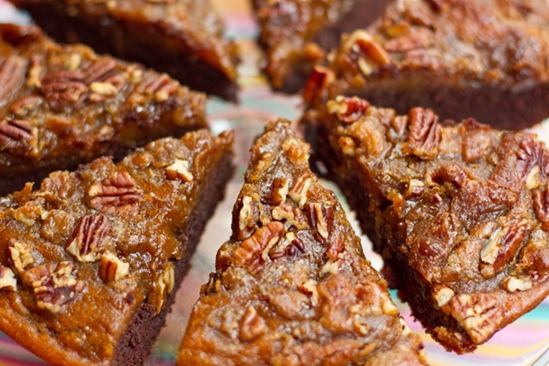 If I recall, it was the talk of the table last year. The Pumpkin Gingerbread with Spiced Buttercream did pretty well for itself too. You can find the recipes in this PDF.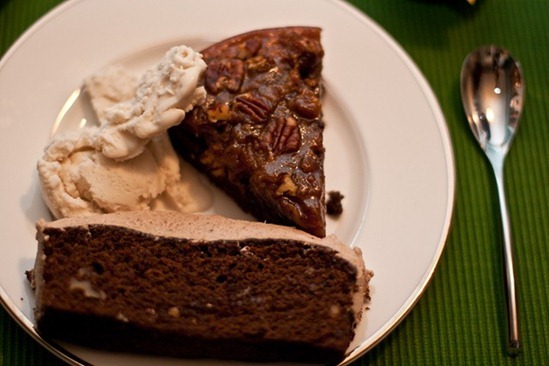 I just hope they aren't expecting a Luxury Dinner Party. That's where I draw the line.
As for that pumpkin pie, I guess there's always hope for the American Thanksgiving. Perhaps, I shouldn't give up just yet…
~~~
And now from a failed recipe to blog awards. I have stellar timing, don't I? ;)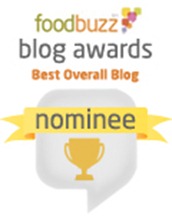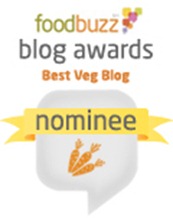 A big thank you to everyone who nominated me for a Foodbuzz award!! I found out yesterday that I was nominated for two categories:
Best Overall Blog
Best Veg Blog
I would greatly appreciate your vote(s) of support, but if you don't vote for me there are a ton of amazing bloggers all worthy in their categories. I'm so happy to see many friends on the list!
You can vote here!
Now I'm off to rock the vote…literally, at the polls.
I'll return with a kick butt recipe. Mark my words.