Yesterday was a lot of work…and little play!
But it was productive in every sense of the word and left us feeling very accomplished by the time we crashed on the couch at 9pm.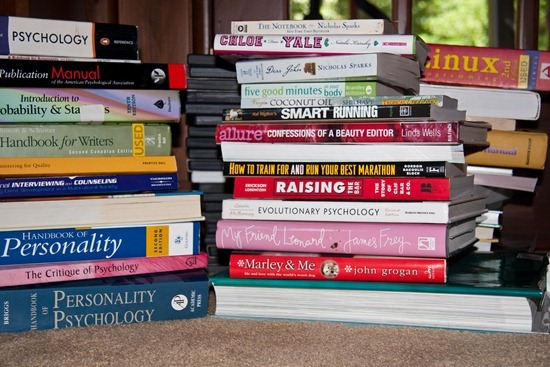 My original plan was to go through the office and purge/donate unnecessary items. And boy, did I ever! We parted with probably 75-80% of our books and DVDs that have just been collecting dust. The library is going to be happy to see me today!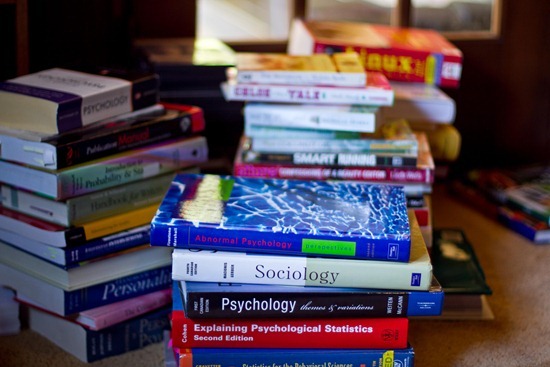 Bye, bye psychology, statistics, and computer science books. We won't miss you at all!
I also came across my WEDDING binder! This was the binder that held all of my wedding ideas, clippings, wedding dress pics, and collages. Too funny!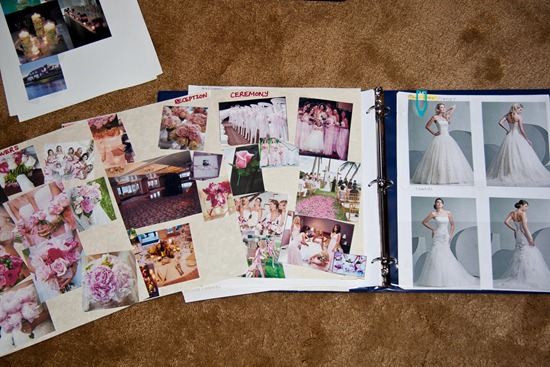 Oddly enough, our wedding ended up looking NOTHING like the clippings I pulled out. Originally, I wanted to go with a soft pink theme, but in the end we went for classic red, ivory, and black.
Clippings: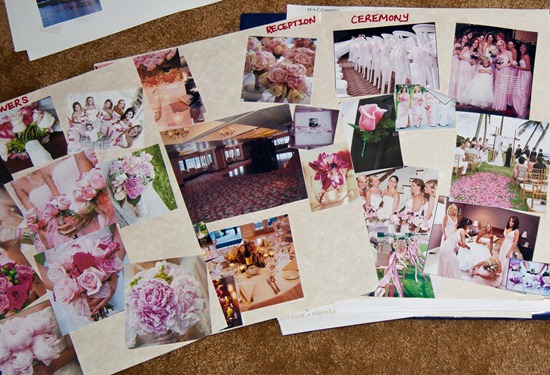 Actual: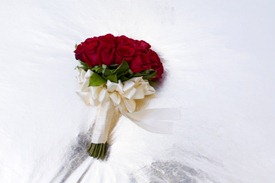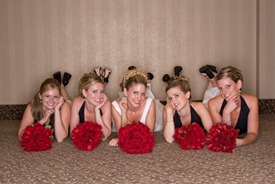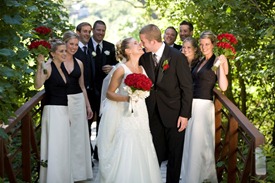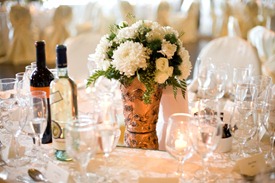 Once I get on a organizing and purging spree, I can't stop. It's like some kind of high! After the office I did our bathroom and the bedrooms upstairs. There were a lot of things left in the house when we moved in, so it was great to get rid of unused furniture and odd items that were weighing us down.
Mid-afternoon, I stole Eric away from the deck work to replenish our energy stores!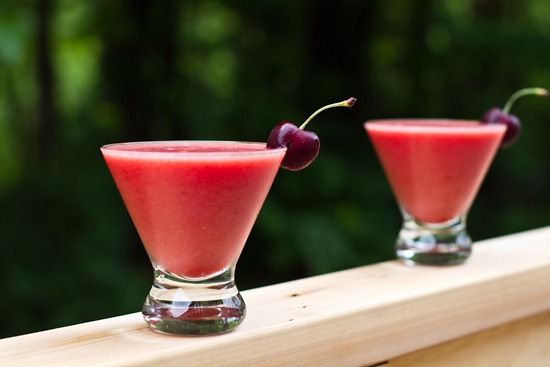 Eric has been gushing about this smoothie that he had at Fresh restaurant the other week (he works near one of their locations and pops in sometimes for take out), so I took matters into my own hands and made my own version to surprise him. :)
The seasonal smoothie at Fresh is called a 'Pink Flamingo' and it's made up of Watermelon, Banana, and Strawberries!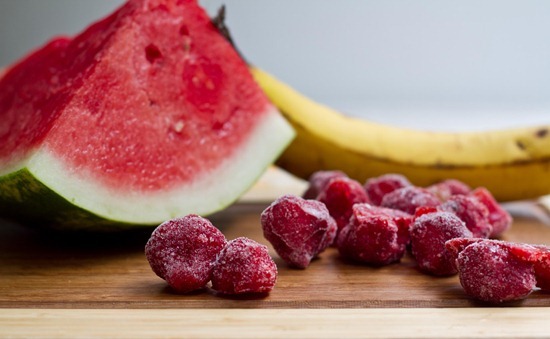 My Pink Flamingo Smoothie:
3 cups watermelon
1/2 cup frozen strawberries (or fresh)
1 large frozen banana (not the one in the picture)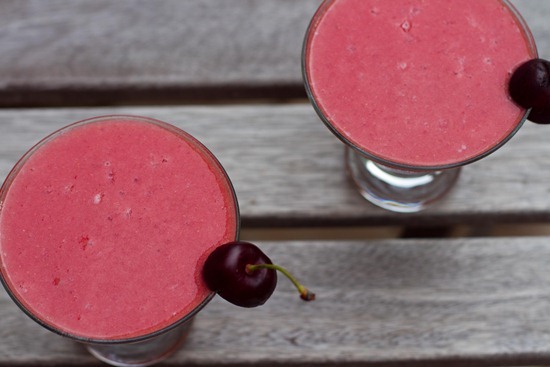 Oh man, this was good!! There was also leftover smoothie after filling the glasses and I quickly chugged it before Eric saw!
I don't like to point fingers, but the messy smoothie leads to Eric. ;)
We worked late and opted to skip our planned picnic for a less busy night. I whipped up a maple cinnamon split pea and spelt berry salad. It was delish, but I'd like to make a few tweaks to this next time!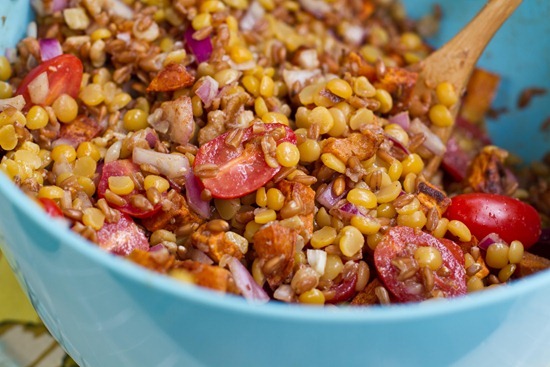 Served it with fresh garden kale, sautéed in extra virgin olive oil and Herbamare.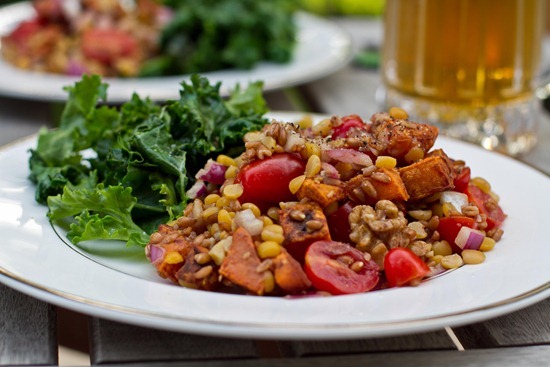 I can't get over how quickly the kale replenishes itself. I've been picking a big bunch each day and it just grows back overnight. If any of you new gardeners are looking for a fool-proof veggie to grow, kale is it. Actually, I've heard that most garden greens grow very easily!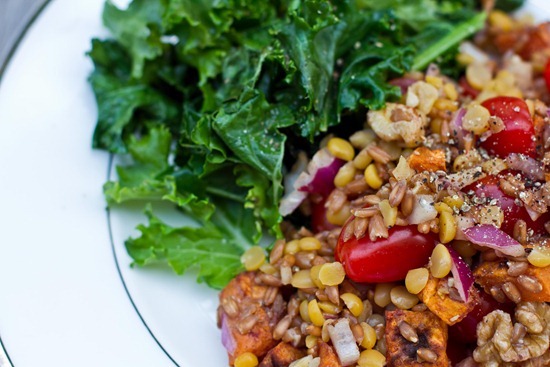 Enjoyed with more beer. :)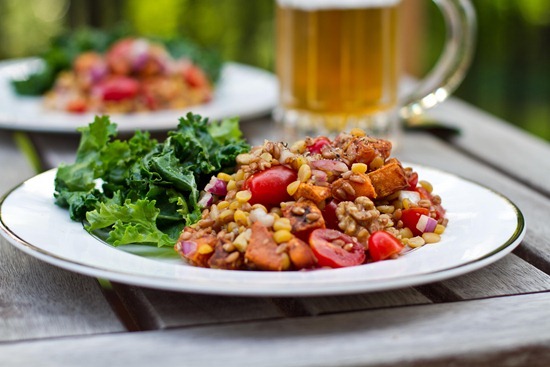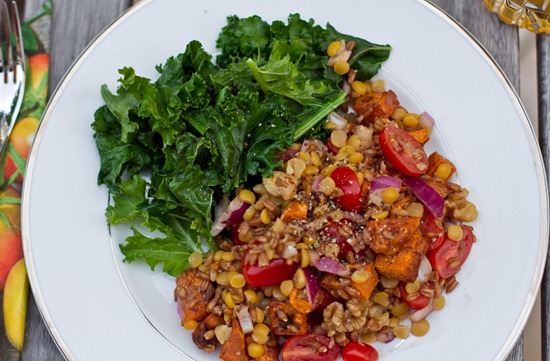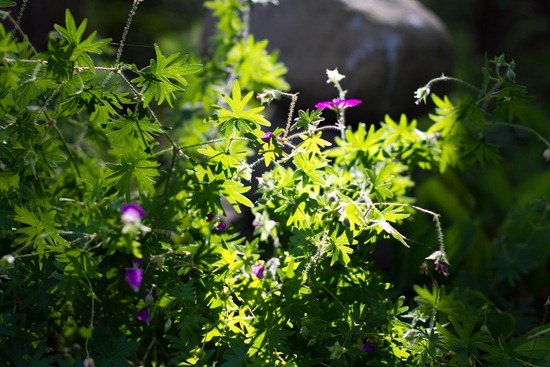 Sunset is our favourite time to be in the backyard because everything just glows as the sunlight beams through the forest.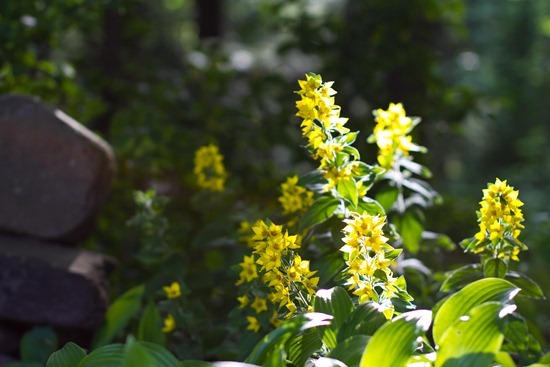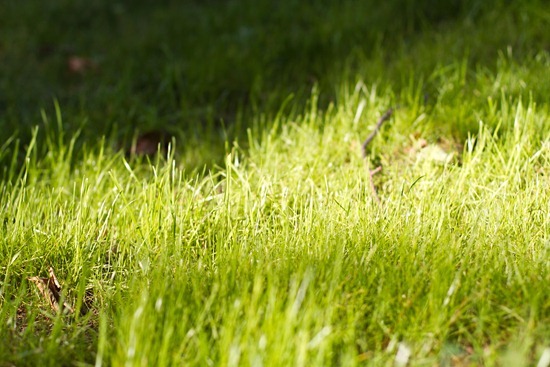 For dessert, we shared a bowl of organic cherries. Nothing better.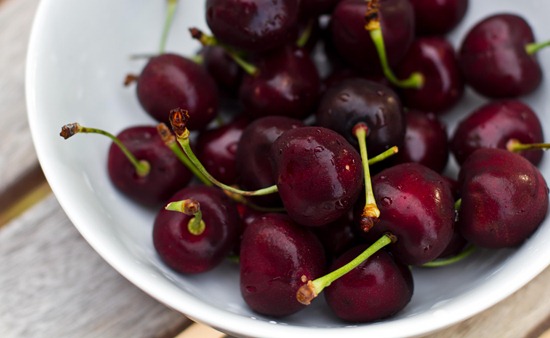 It's back to the grind for us Canucks today, but it's a holiday for our friends South of us. Have a safe and happy Fourth of July if you are celebrating today!