Operation hydrate continues…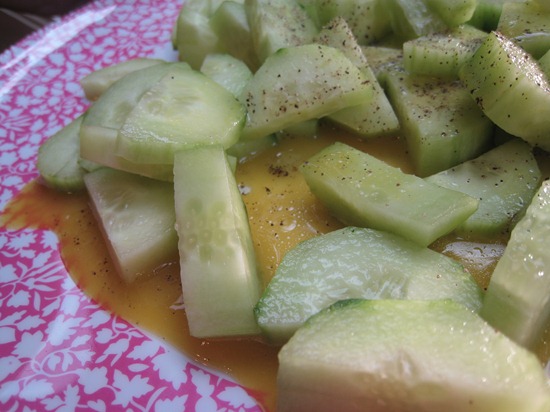 As part of my lunch I had a huge English Cucumber bathed in my Better than Bottled balsamic vinaigrette and freshly ground black pepper.
Mmmmm.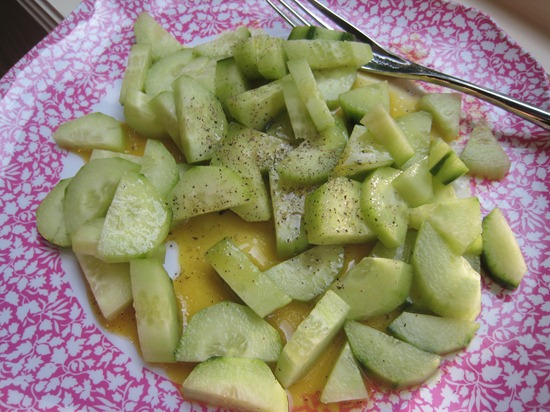 I also whipped up a batch of my cheezy savoury oats!
I. LOVE. THESE. OATS.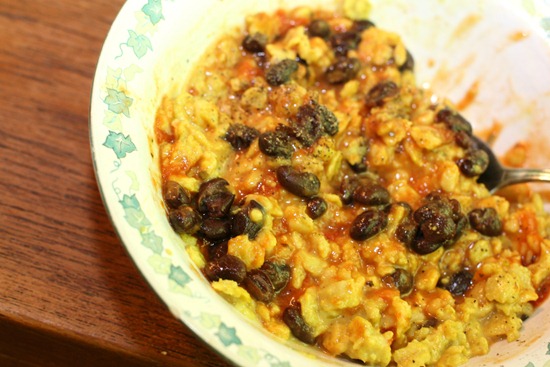 Did I mention that before 2010, I never ate oatmeal? Little did I know, I just had to figure out a couple ways to enjoy it and then I got hooked!
VOO + Savoury oats changed my life!
In today's bowl I mixed in 1/2 cup black beans and1/2 cup tomato sauce and lots of sea salt and pepper. It was so crazy good, but it made me very hot.
It is very warm in this house today so I made my second batch of banana soft serve for dessert to cool me down! I am definitely getting my potassium in today.
Today was a new twist on it.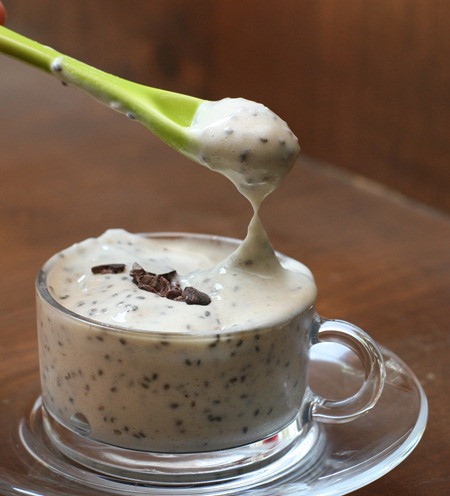 Crunchy Chia Banana Soft Serve
1 tbsp chia seeds
1 frozen banana
Directions: Process in a food processor and scrape down sides of bowl as needed. Sprinkle with cacao nibs.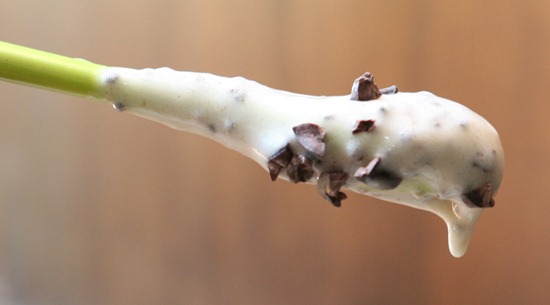 It was really thick and crunchy from the chia seeds!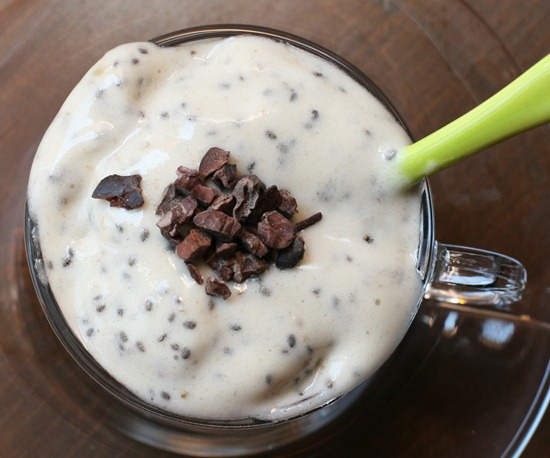 Chia seeds are supposed to be a great pre and post workout food (they are hydrating + tons of antioxidants and omega fats), so I am getting in lots before tomorrow's race.
And now for my second video…Please don't mind my huge dorkiness. :blush:
Off to the wedding ceremony!
PS- I snuck some dates in my purse in case I need some extra carbs tonight.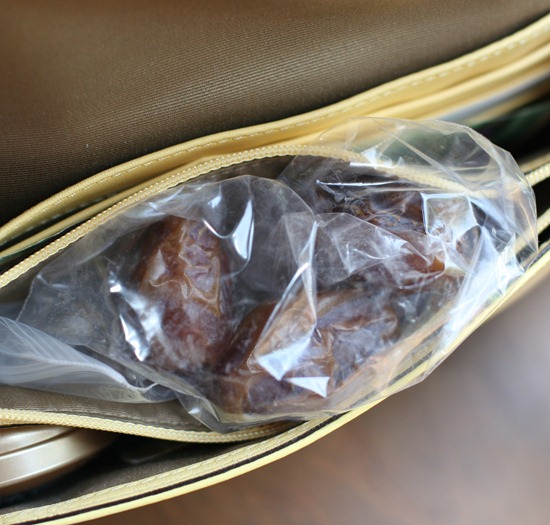 This is what my life has come to. Sneaking dates into a wedding!