This is going to be a wonderful weekend for eating. :)
Thursday night and Friday I got busy making the menu plans and doing some prep ahead of time for our gatherings this weekend. One of my best tricks for stress-free party hosting is making things ahead of time as much as possible. [My post 'Tick Tock, Racing Against The Clock' includes a bunch of tips and shows how I planned ahead for my 1st vegan Thanksgiving.]
I started planning for today's get together with my sister Kerrie and family.
My goal: 2 appetizers, main + 2 sides, wine, and dessert.
Appetizers
1. Spinach Artichoke Dip (see below for recipe) + blue corn chips & crackers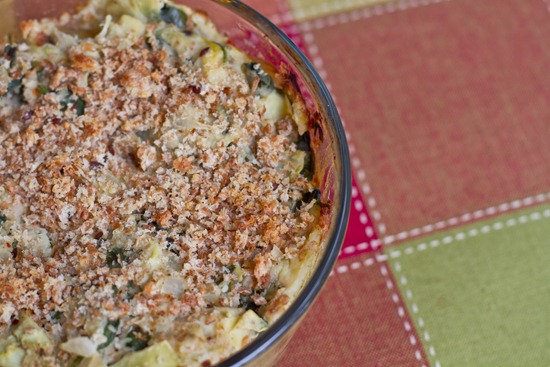 (easily adapted to be vegan using soy-free Earth Balance instead of butter)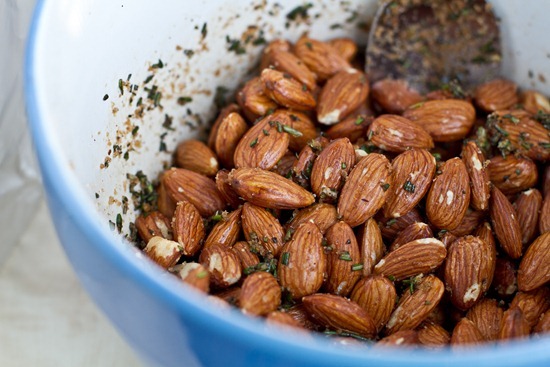 My Twice Baked Bar Nuts are good too and adapted from the recipe above.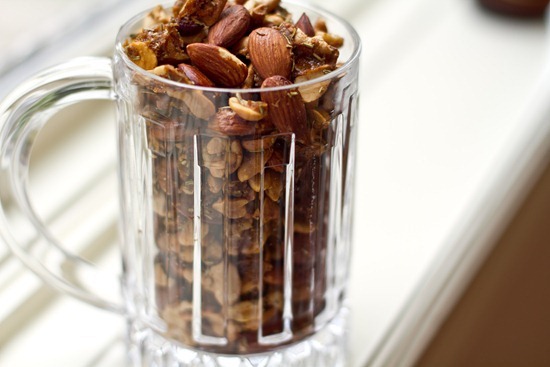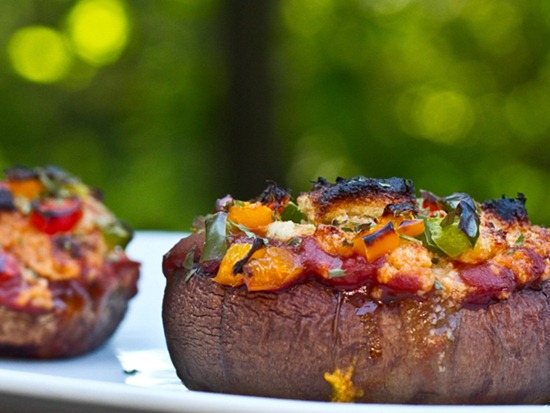 Not sure if I will have time to make these or not, but I'm sure going to try.
My sis is also bringing an appetizer and a salad for dinner. :)
Main Course:
Ultimate Vegan Lentil Walnut Loaf: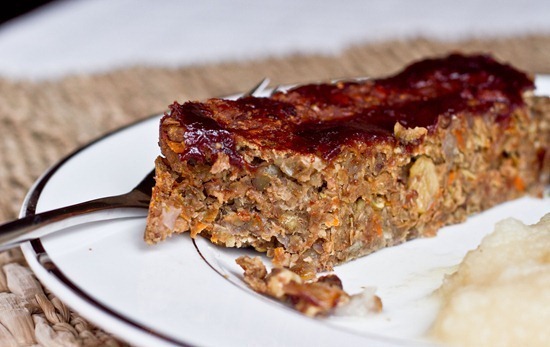 I'm soooooo looking forward to this lentil loaf…I've been craving it since I made it Jan 1st! I actually prepped the entire loaf last night and then stuck it in the fridge (covered) unbaked. All I have to do this afternoon is throw it in the oven about 1 hour before we eat.
High Protein Garlic Mashed Potatoes: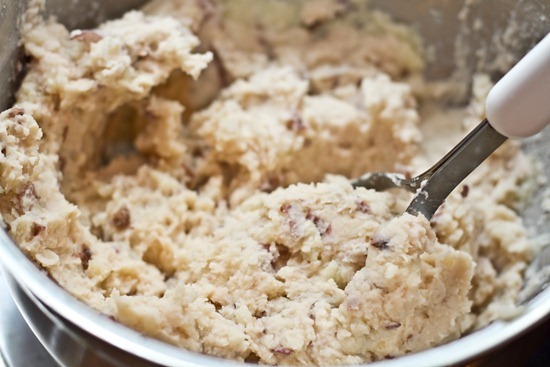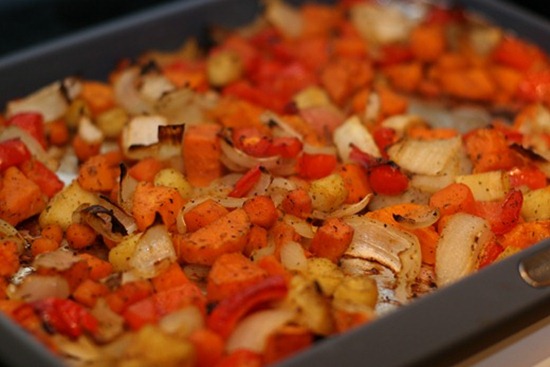 I think I might roast carrots in some sort of glaze, but I haven't decided on that yet.
Dessert:
Chilled Double Chocolate Torte: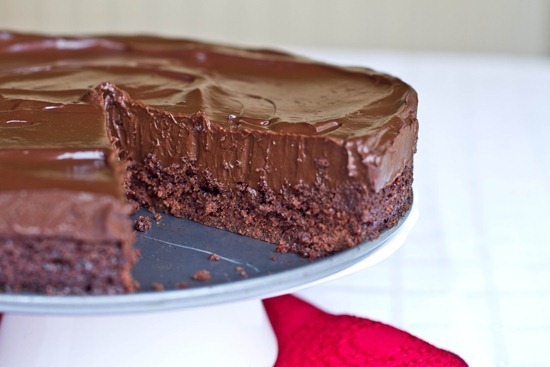 This dessert is awesome because you can make it ahead of time and store it in the freezer! I whipped it up Friday and covered it and put it in the freezer. Now I don't have to worry about dessert today. All I have to do is let it dethaw for about 10 minutes on the counter.
Now about that Spinach Artichoke Dip. The beauty of this dip is that it is vegan, soy-free, and can be easily made gluten-free if you use GF bread crumbs! It is really a dip almost anyone can enjoy…if you like artichokes that is. ;)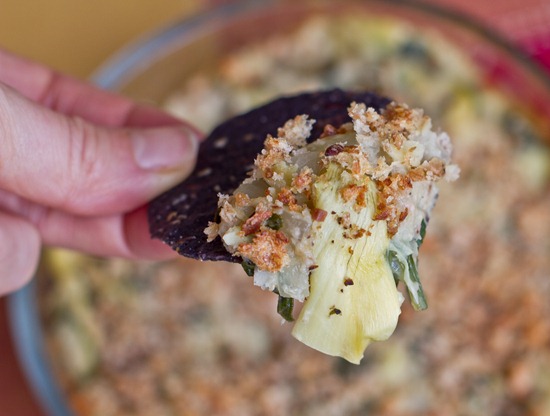 [print_this]
Spinach Artichoke Dip
Adapted from Yeah That Vegan Shit and Food.com.
Yield: About 2.5-3 cups
Ingredients:
1 medium sized onion, diced (~2 cups)
1 tbsp extra virgin olive oil
1 piece bread + 1 tbsp earth balance (processed into crumbs) OR 1/4 cup bread crumbs
1 (15oz) can navy beans, drained and rinsed
3 cloves garlic, minced
4 cups packed fresh spinach, roughly chopped
1 can artichoke hearts, drained, rinsed, stems removed, and chopped
2 tbsp nutritional yeast (or cheese if you prefer)
1/4 cup water
1 tsp kosher salt
1/8th tsp dried basil
Pinch of red pepper flakes & other spices as desired
Directions:
1. Preheat the oven to 400F. Add 1 tbsp olive oil into a very large skillet and add in the 2 cups of chopped onion. Cook about 7 minutes on medium heat until onion is translucent.
2a. Meanwhile, in a food processor, process the bread into crumbs with 1 tsp earth balance. Remove and set aside. Omit this step if you use pre-made bread crumbs.
2b. Now process the drained and rinsed navy beans, 1/4 cup water, 2 tbsp nutritional yeast, 1 tsp kosher salt, basil, and red pepper flakes.
*If you don't have a food processor you could probably mash the mixture by hand?
3. Add in minced garlic to skillet and cook for another few minutes on low. Add in your 4 cups of packed spinach and chopped artichoke hearts to the skillet and heat until spinach is wilted over low-medium heat.
4. Add navy bean processed mixture to the skillet and stir until combined. Taste and adjust seasonings if necessary. Stir in 3/4 of the bread crumbs. Pour into an oven safe dish (I used a 4 cup Pyrex dish). Sprinkle on the remaining bread crumbs (and cheese if desired) and cover with foil.
5. Cook, covered, in the oven at 400F for 20 mins. Now remove the foil cover and cook for an additional 10-15 minutes watching closely so as not to burn. Makes 2.5-3 cups. Allow to cool for about 5 minutes and then serve immediately with sturdy chips and crackers.
[/print_this]
The navy beans in this recipe are the 'secret ingredient'. They give the dip a real creaminess (and protein!) that it wouldn't have otherwise.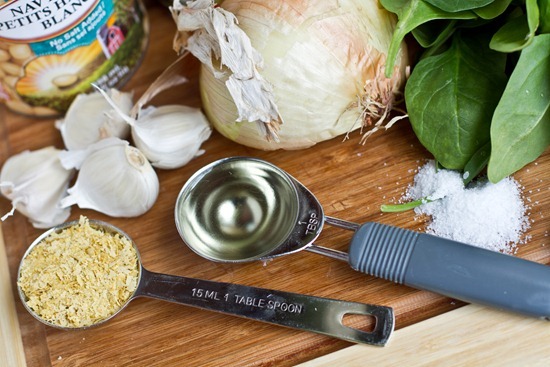 Sautee the onion and garlic for about 7-10 minutes.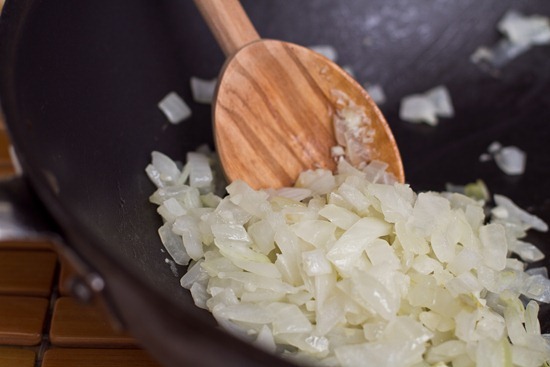 Meanwhile, make the bread crumbs and set aside. Now, process the bean mixture ingredients.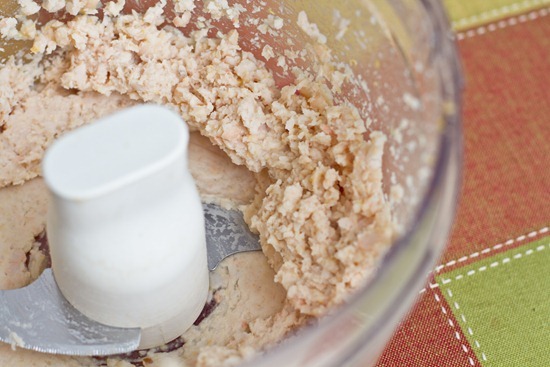 After the onion and garlic has cooked, add in the spinach and artichoke hearts (You probably want to chop the artichoke smaller than I did as I found the pieces a bit large!)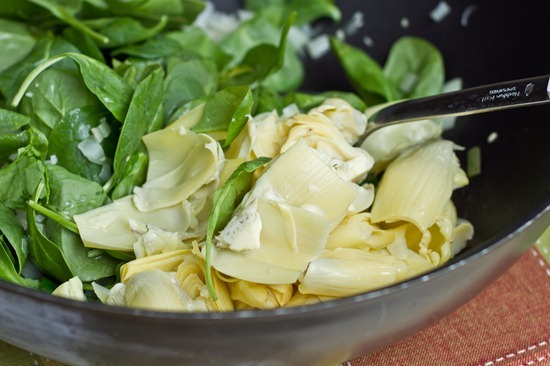 mix and heat for another few minutes.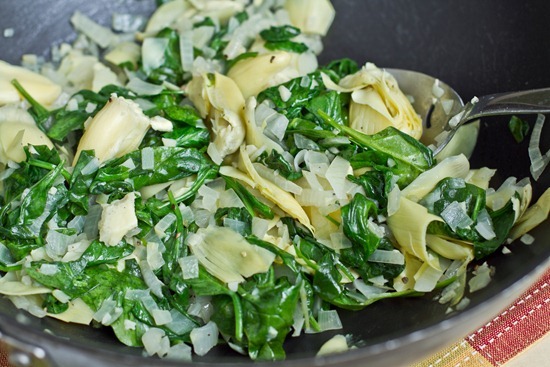 Now add in the bean mixture and stir well.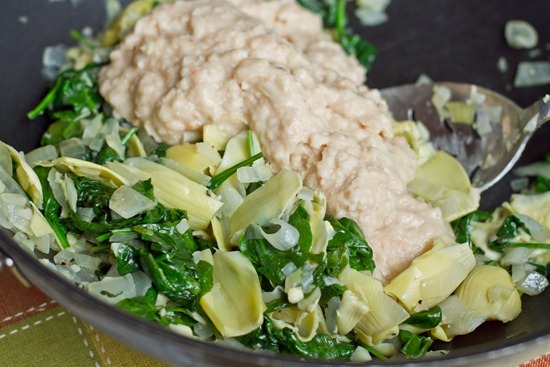 Season to taste.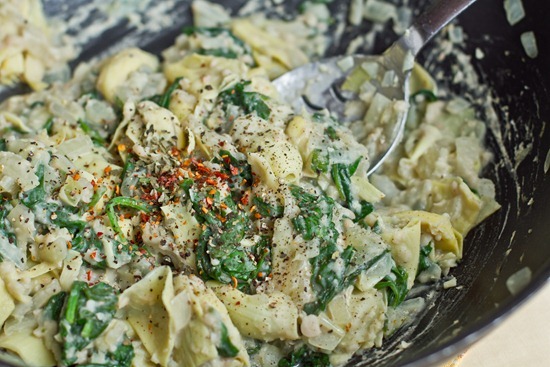 Stir in 3/4 of the bread crumbs.
Pour into a small oven-safe dish…I used a 4 cup Pyrex dish.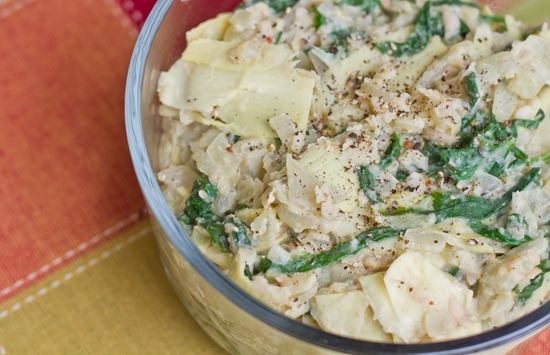 Sprinkle on the remaining crumbs (and cheese if preferred).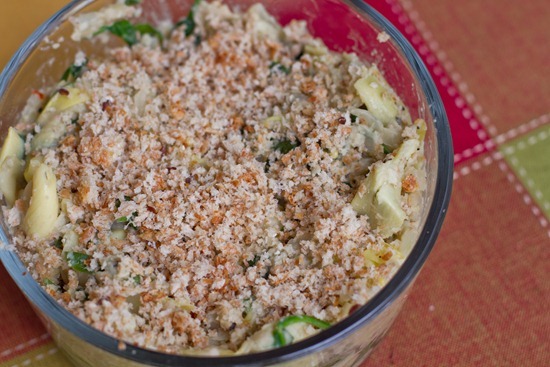 Cover and bake for 20 minutes at 400F and then remove the cover and bake for an additional 10-15 minutes.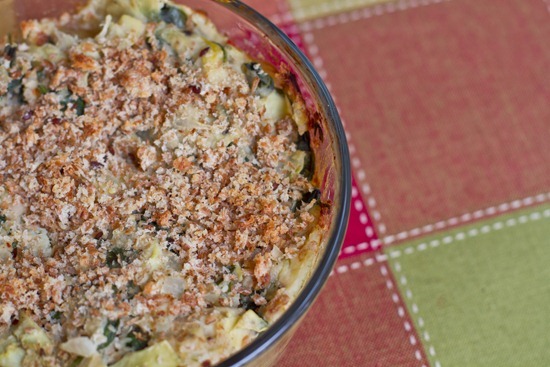 This dip is creamy, comforting, and it certainly tastes more indulgent than it really is. One of my friends picked me up some of the raved-about Daiya vegan cheese (she said I was crazy for not having tried it yet), so when I re-heat the dip in the oven I may sprinkle some cheese on top. It should be delicious!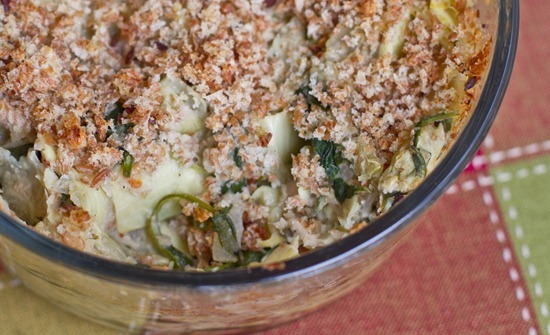 Another tip: Use very 'sturdy' nacho chips or crackers because the dip is very thick and weak/thin crackers won't come out alive. ;) I'm using some organic blue corn chips (very thick!) and Mary's Crackers (basically unbreakable…I'm not even sure how I chew them).
Time to rush, rush, rush. Have a great day!