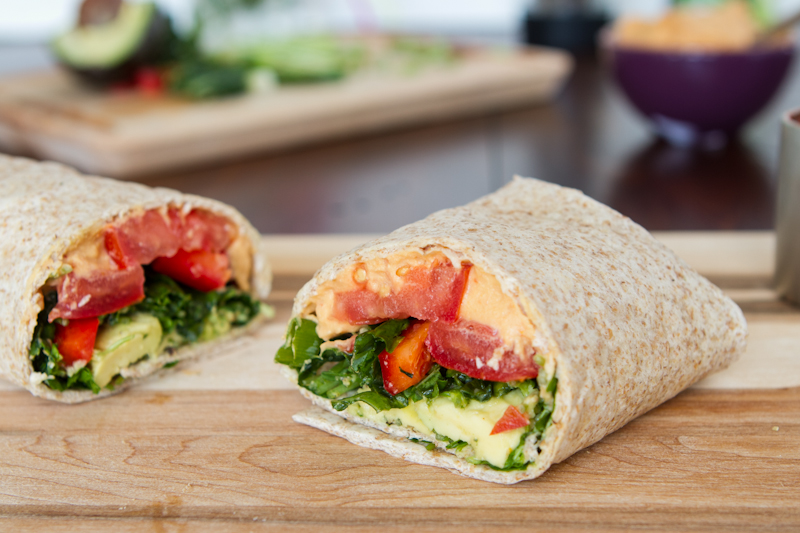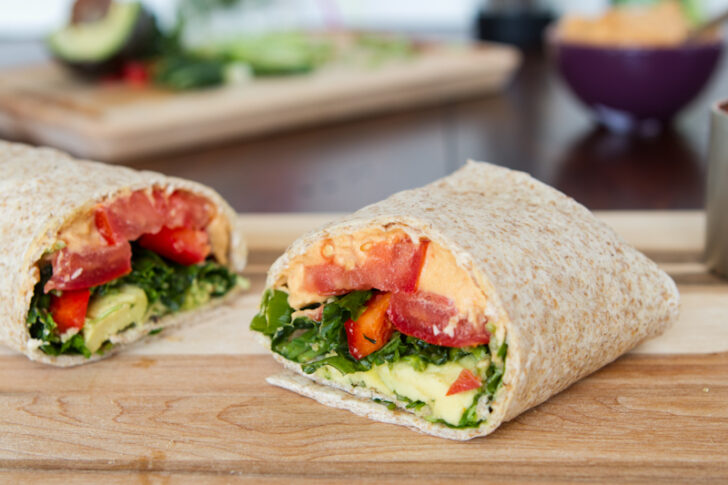 Yesterday, I somehow found myself depleted of my hummus stash, which let me tell you, I rarely let happen. Hummus addicts must have a stash at all times! Normally, I wouldn't be able to blame Eric for this one, but he has recently fallen in love with hummus after years of me pestering him to try it. Now, I've created a monster who eats all my hummus. It's karma, clearly.
I was also out of dried chickpeas and canned chickpeas, so making the hummus that changed everything was out of the question. That was when the red lentils caught my eye hidden in the back of my messy cupboard.
Knowing how fluffy and soft red lentils get when cooked, I figured that I could use them for a base in a spread, very similar to hummus. Red lentils have a fairly neutral taste (although a bit earthier than chickpeas), but I figured they would blend well into the other ingredients. Plus, they cook extremely fast so I knew it wouldn't set me back much time.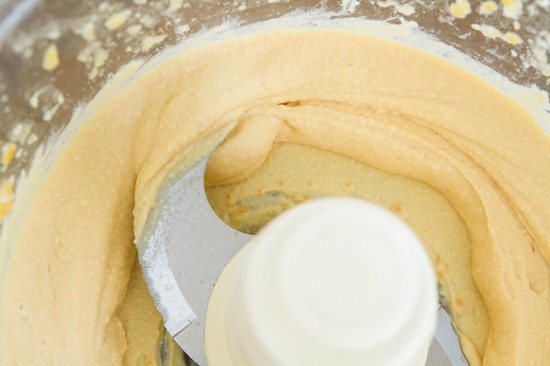 It looks just like hummus, right?
After adding some lemon juice, tahini, sea salt, garlic, and a touch of olive oil, I had a spread that was very similar to hummus. It doesn't taste exactly the same, but it's delicious in its own unique way. Best of all, this dip took me about 15-20 minutes, and that includes cooking the lentils. Not too shabby!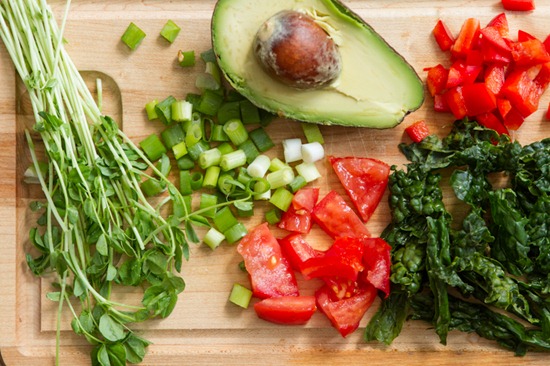 I now had a lovely base for my wrap! I gathered some random veggies in the crisper (green onion, tomato, avocado, kale, red pepper, pea shoots) and went to town.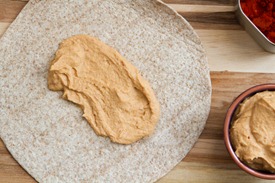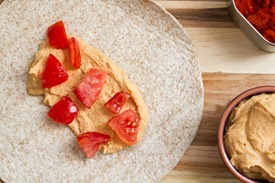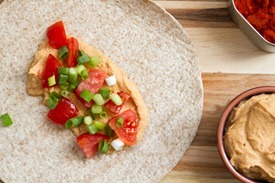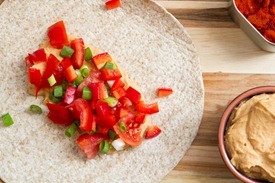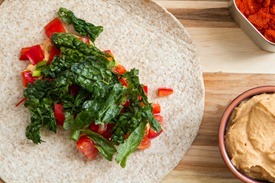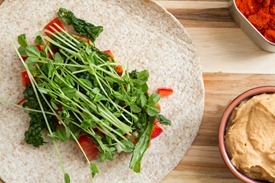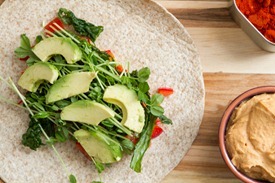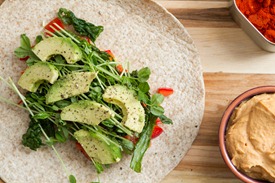 You can use this recipe below as the "base" recipe and leave it as is (think of it as a classic hummus) or have fun playing around with mix-ins. I could see Indian and Mexican flavours working very well here. I added in a couple sun-dried tomatoes and some smoked paprika, but to be honest I preferred it best plain.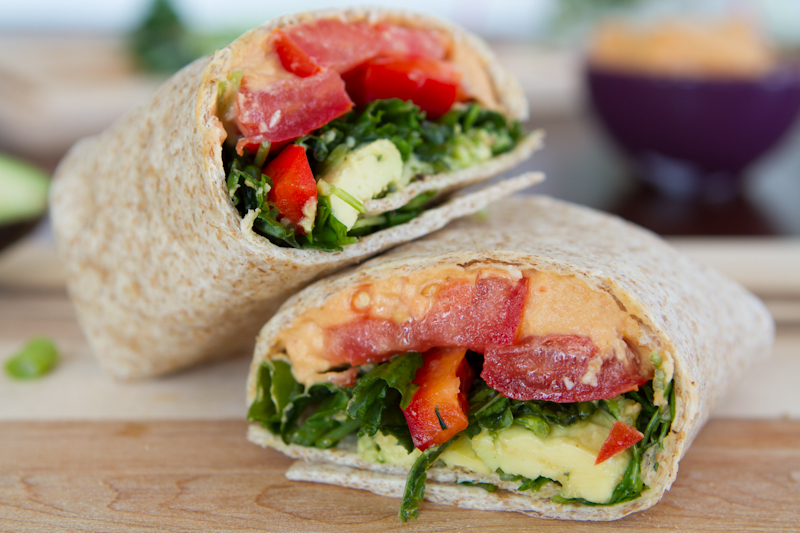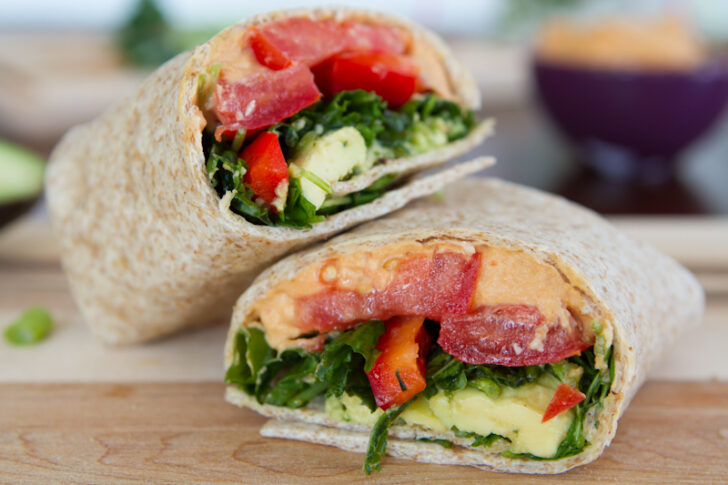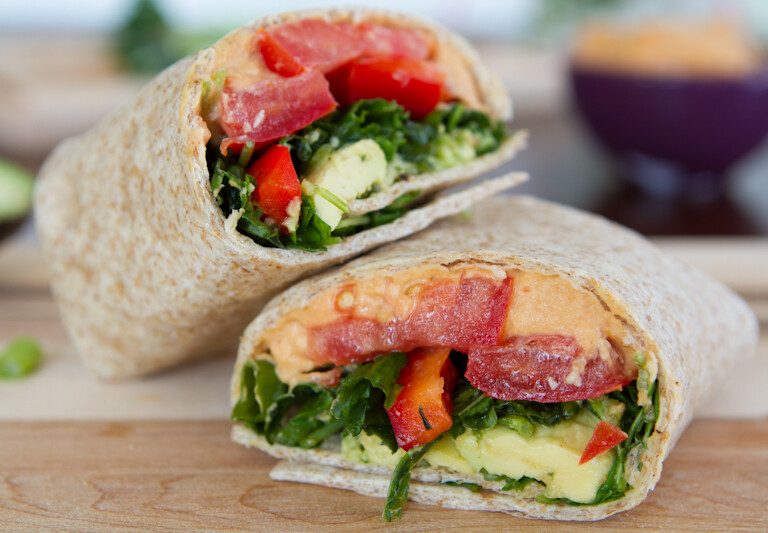 Sneaky Red Lentil "Hummus"
Vegan, gluten-free, nut-free, soy-free

Yield

1 heaping cup
Prep time

Cook time

Total time

Make this spread as a fun alternative to chickpeas! It's not only similar in appearance, but taste too. Red lentils also tend to be easier to digest, so if you have problems with chickpeas I encourage you to give this a try.
Ingredients
1/2 cup uncooked red lentils + 1 & 1/4 cup water
1 garlic clove, peeled
5 tbsp fresh lemon juice
1 tbsp tahini
1 tsp extra virgin olive oil
1/4 tsp fine grain sea salt, or to taste
water to thin out, if needed
Herbs & seasonings of choice, if desired
Directions
Pick through the lentils to make sure there are no pebbles and rinse in a small colander. In a medium-sized pot, add the lentils and 1 & 1/4 cup water. Bring to a boil, reduce heat to low, and cover, simmering until the water is absorbed or about 10-13 minutes. Stir the lentils frequently to prevent them from sticking to the pot.
With the food processor running, drop in the clove of garlic to mince. Add the cooked lentils, along with the lemon juice, tahini, and olive oil. Process until smooth. Add a touch of water if necessary to thin out.
Add salt to taste and other herbs and seasonings if desired.
Nutrition Information
(click to expand)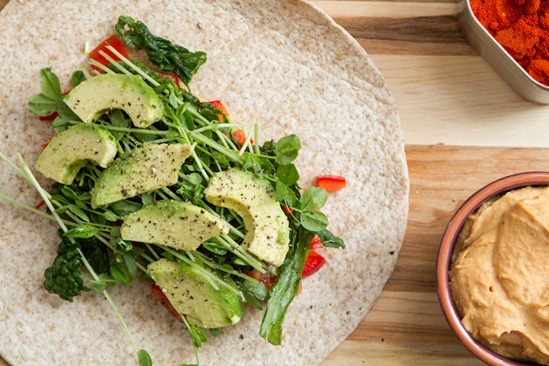 Have a great weekend and goodluck to Nik Wallenda tonight! Anyone going to watch?