After our energizing lunch at Lean and Green Cafe, we explored downtown La Jolla and all of its of shops and cafes. Very cute and laid back!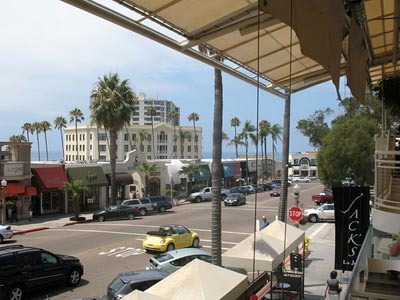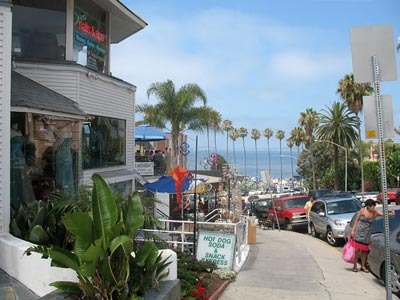 [source]
Then, we headed over to a popular look out point in La Jolla with 360 views of the city and surrounding area.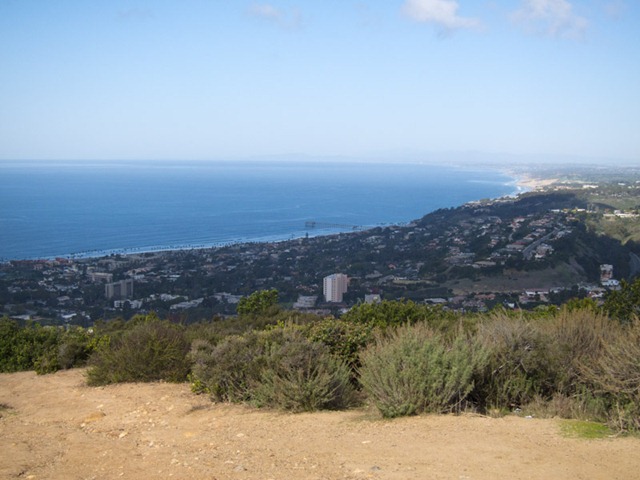 …and back to the beach!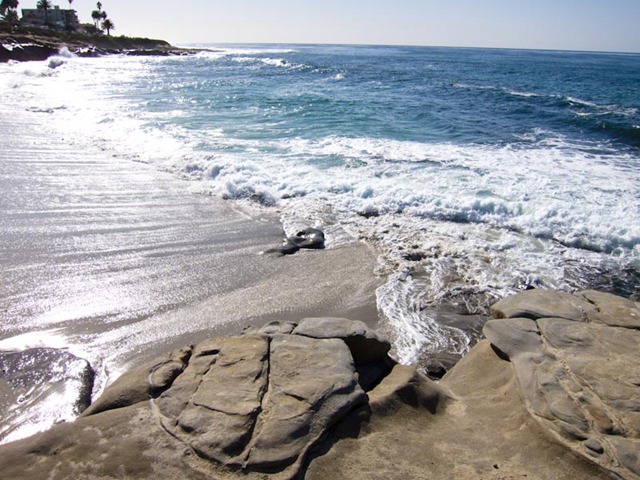 We realized the sun was about to set, so we raced over to the ocean to try and get some pictures before the sun went down. Sunset lighting is a photographer's dream! Everything glows :)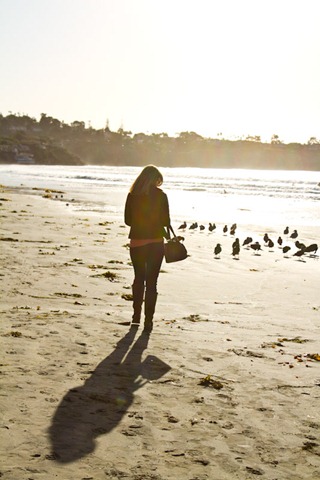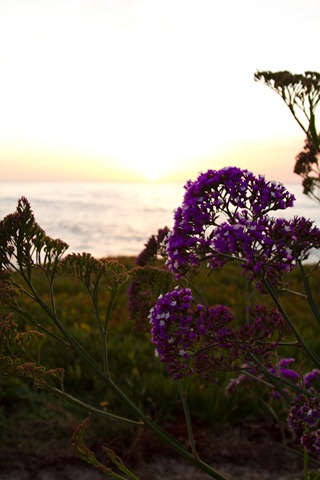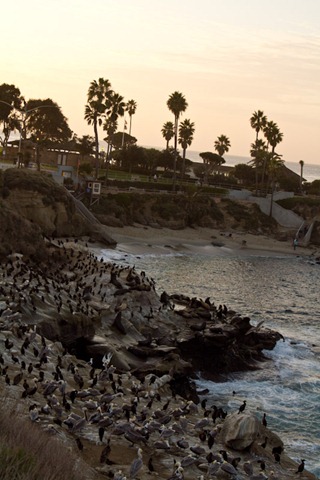 There were these cute little birds that we called 'roadrunner's' because they would SPEED RUN across the sand…I'm pretty sure they could outrun me! Anyone know what kind of bird this is?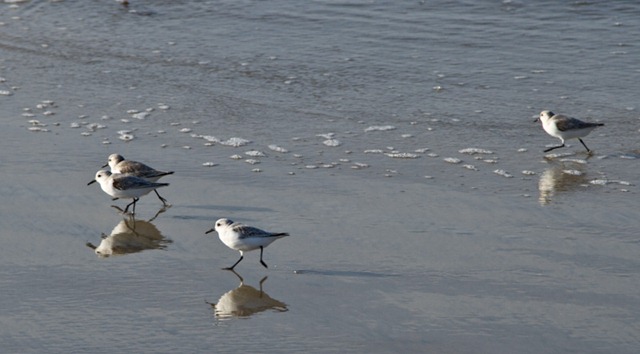 meep meep!!!
These guys were a bit more chilled out and wondering what the commotion was all about…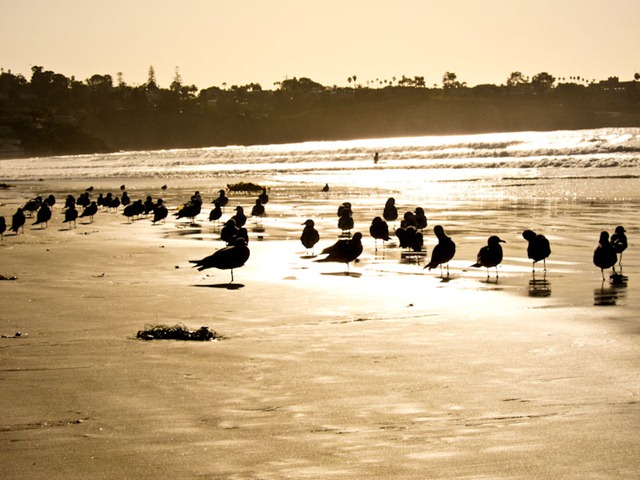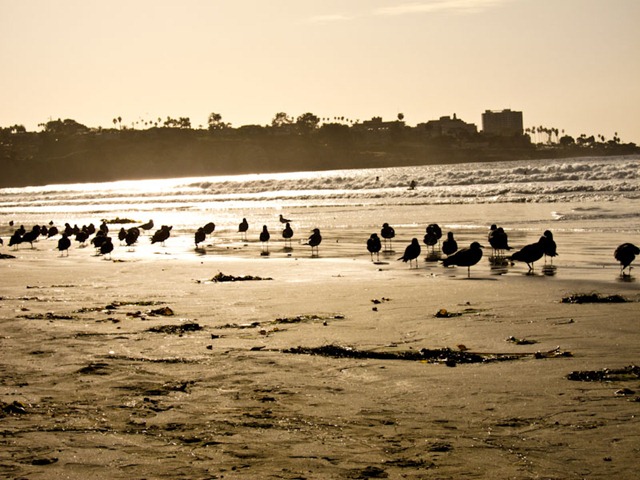 There were so many surfers out taking advantage of the waves and lots of women surfers too. So bad ass. I would love to learn to surf, if I could get over my shark fear!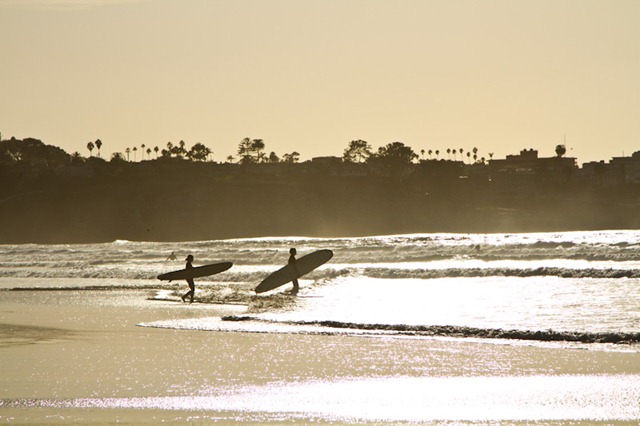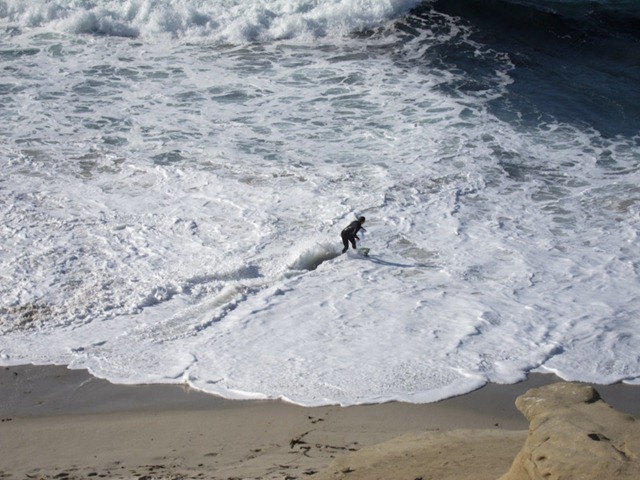 After booting it about 10 minutes, we finally made it to the look out point for a sunset pic. :)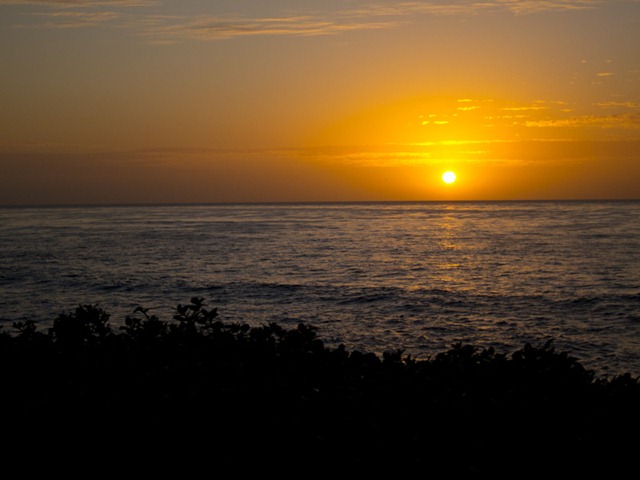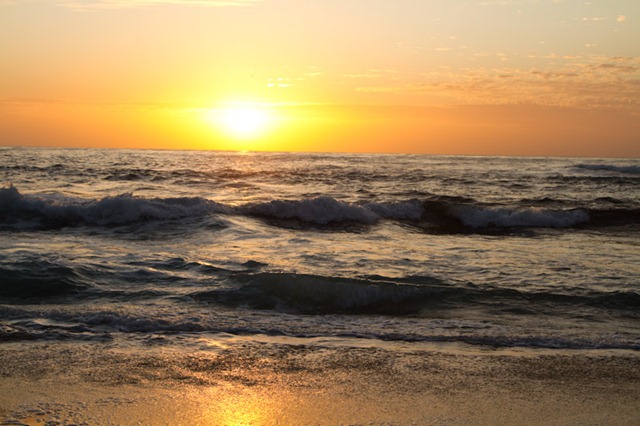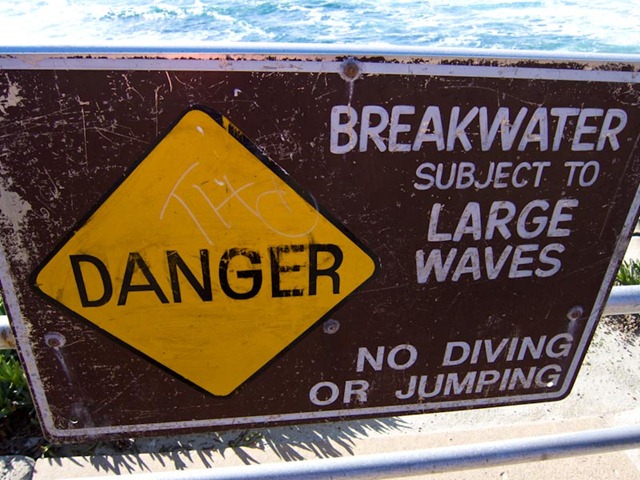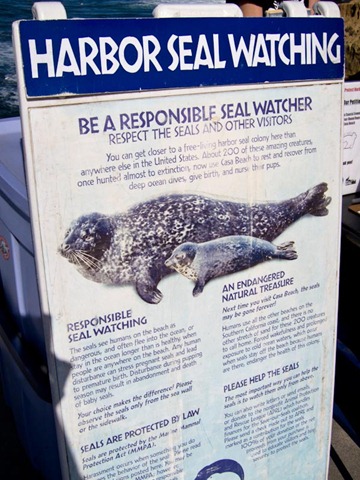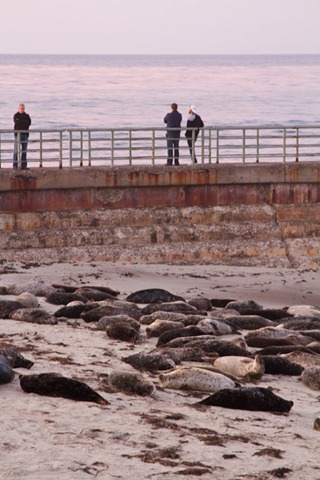 By sunset, there were a ton of seals on the shore and on the rocks. At least 100 or more. It looked like they were retiring for the night! It's so cute how they all snuggle up close with one another.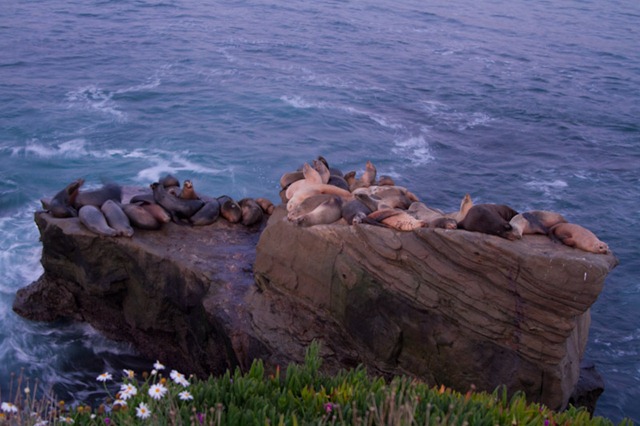 After watching the sunset, we headed back to the hotel and decided where to go to dinner. We decided on a Mexican place called Rancho's.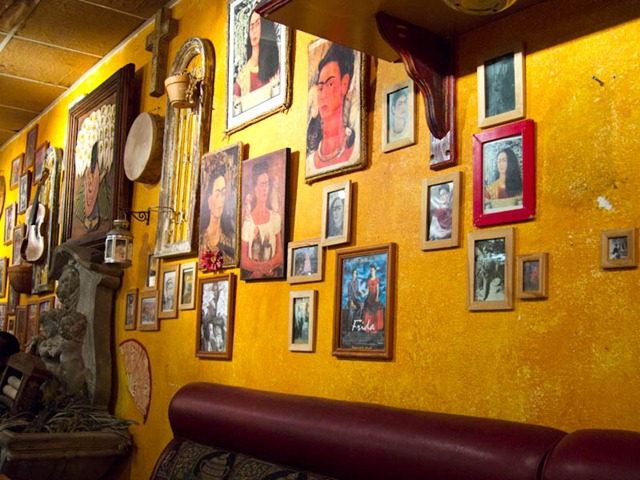 A peek inside Rancho's fun decor.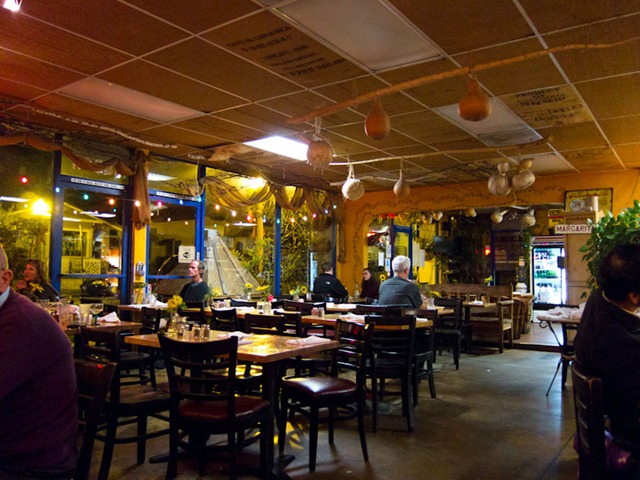 The restaurant has meat, vegetarian, and vegan options…and I even think some gluten-free options too.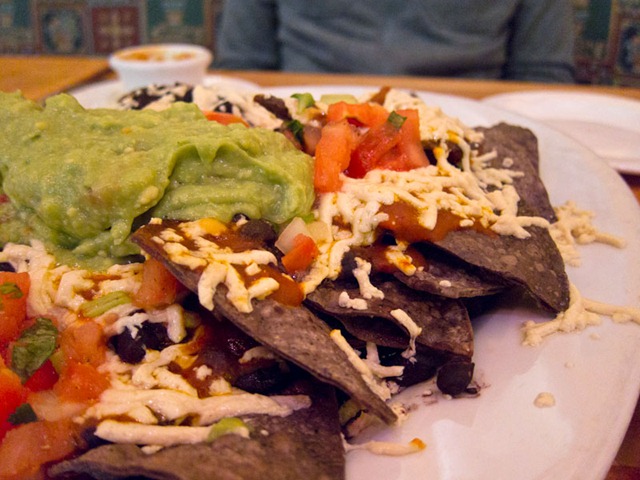 We started with the organic blue corn nachos with black beans, guacamole, pico de galo, and Daiya cheese. Both of us quickly claimed them to be the BEST NACHOS EVER! Quite a claim, I know. If you overheard us you would have instantly thought we were nuts because we could not stop talking about them.
Can you see how the nacho chips are flakey and layered?? They were incredible!
I think we managed to eat about half and then had to stop eating so we wouldn't ruin our appetite!
Eric ordered the chicken and beef enchiladas for his main: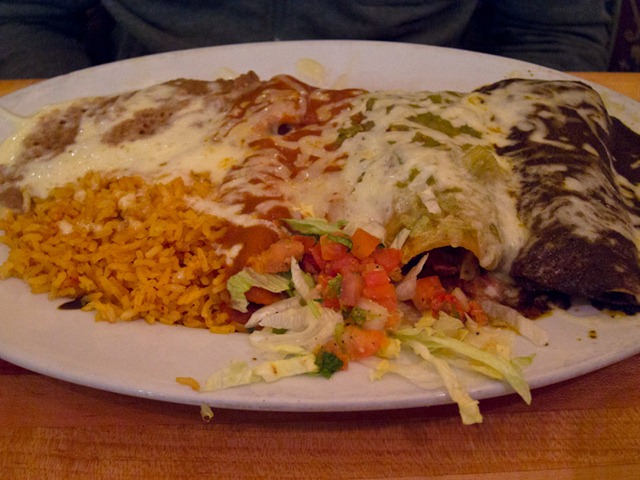 And I ordered the vegan enchiladas with green, mole, and red sauce. One was packed with avocado, another with roasted eggplant, and another with beans.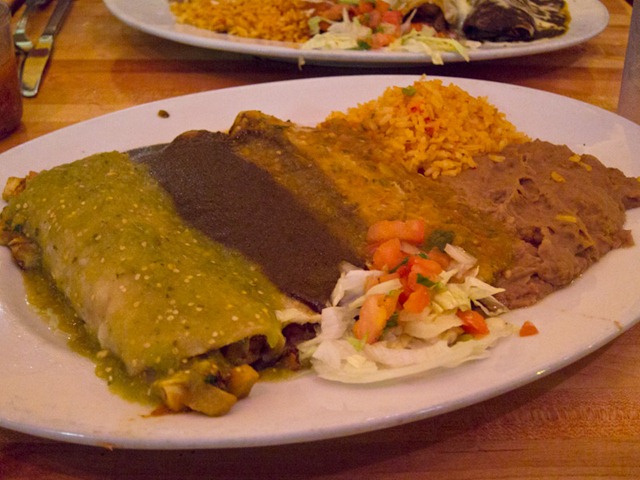 Don`t judge a book by its cover. ;)
We couldn't get over how huge the portions were! I could barely finish half my plate.
I must say, this picture wins for OSG food photo of 2011.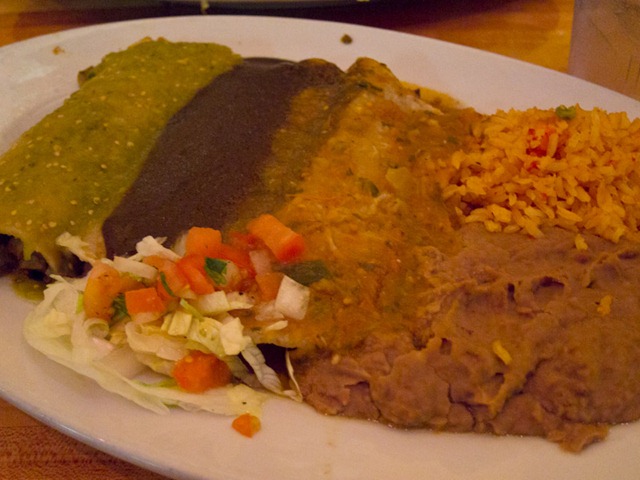 Eric said I should submit it in a photo contest, heh.
If that picture doesn't make you want to eat there, I don't know what would.
We finished the night with a lil nightcap!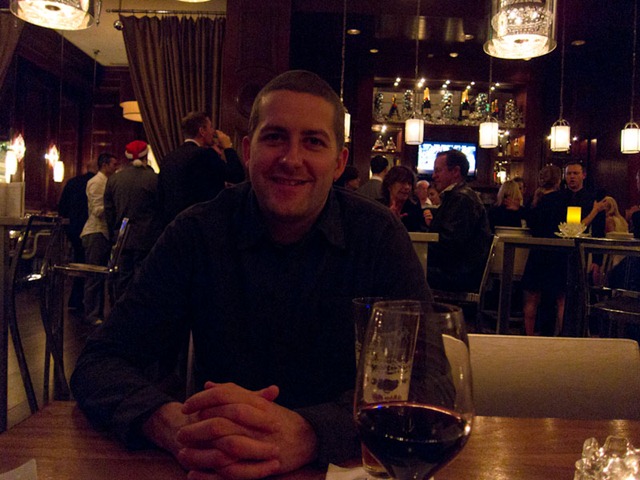 Biscotti Giveaway Winner
A big congrats goes out to Stephanie W for winning the biscotti giveaway! Stephanie, I have emailed you to collect your info. Congrats!