Good night!
I hope you are all having a fabulous & healthy Thursday. Can you believe tomorrow is Friday once again?
I am still trying to stay positive despite my injury. My body is really craving the runner's high, so this is a lesson in patience that is forsure. I can only hope that my body will heal itself quickly and use all the wonderful nutrients that I am giving it.
So last night's dinner was a hit!
I wasn't quite sure what I was going to throw together, until I started cooking. Often my best meals come that way. I am not a big meal planner- I tend to make all my meal decisions at the last minute. I typically only plan meals ahead when it is a special occasion that I am cooking for.
Salmon Vegetable Medley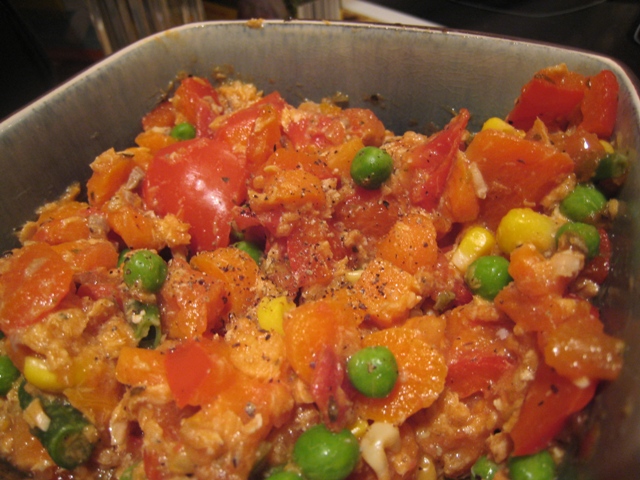 Ingredients:
Frozen vegetables (1-1.5 cups)

Fresh chopped vegetables (1 carrot, 1 tomato, 1 red pepper)

1 Clove of garlic (I used frozen garlic)

1 can of fresh water salmon

freshly ground pepper

Italian salad dressing (I used Kraft light)

No salt added Sun-dried tomato & herb seasoning blend
1a. Chop carrot, tomato, and red pepper. Simmer in a frying pan with 1/2 Tbsp. olive oil. Season with herbs. Cook on low-medium temp for about 10 mins or so.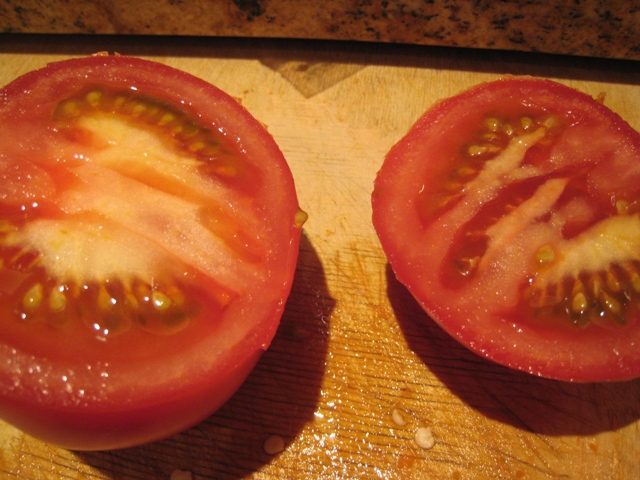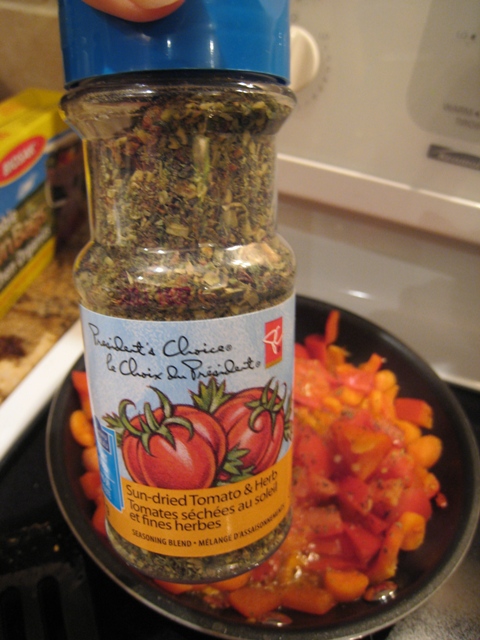 1b. While fresh veggies are cooking, cook frozen vegetables in a pot of water on the stovetop for about 5 mins. Do not overcook veggies (it depletes the nutrients). Drain and place frozen veggies in a large bowl.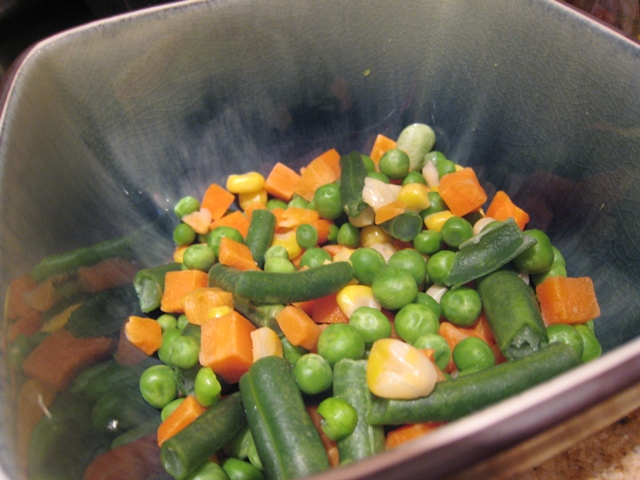 2. Mix can of salmon into bowl and add a couple tablespoons of salad dressing. Mix well.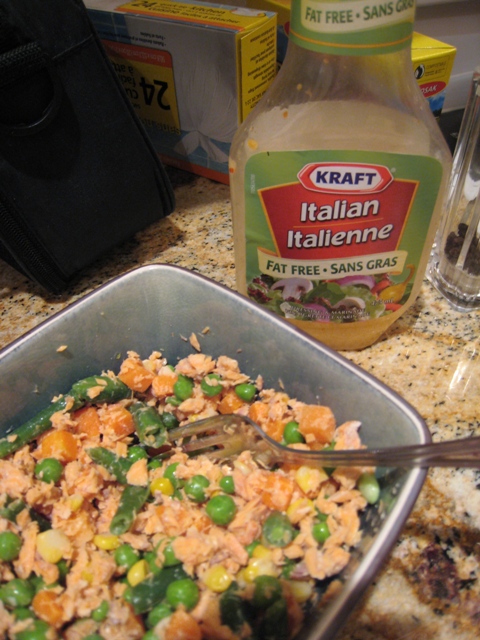 3. Mix cooked fresh veggies into the bowl.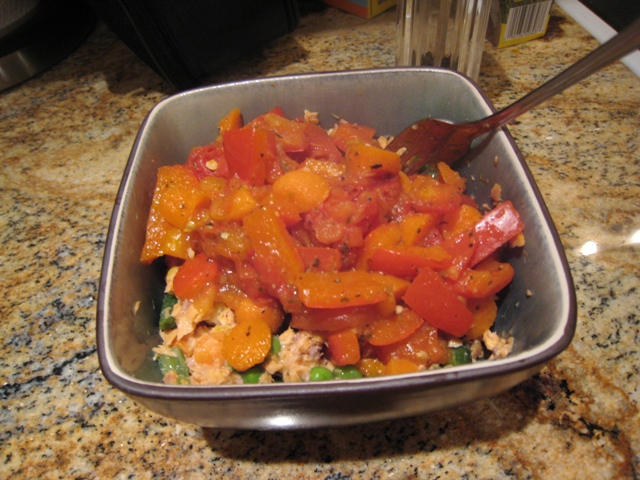 4. Serve with bread and/or a side salad. Dallop hummus on top if preferred.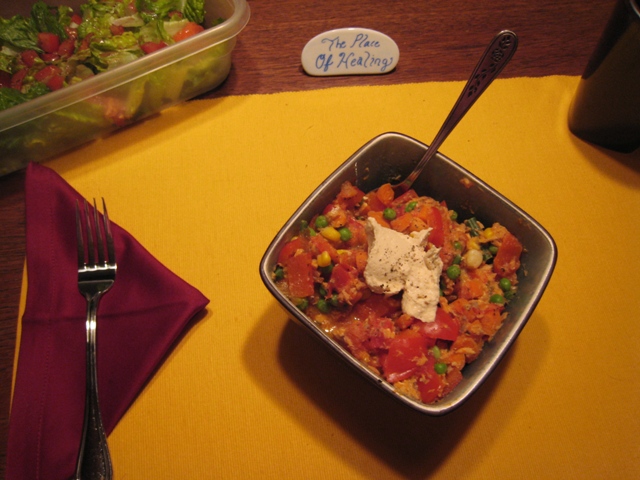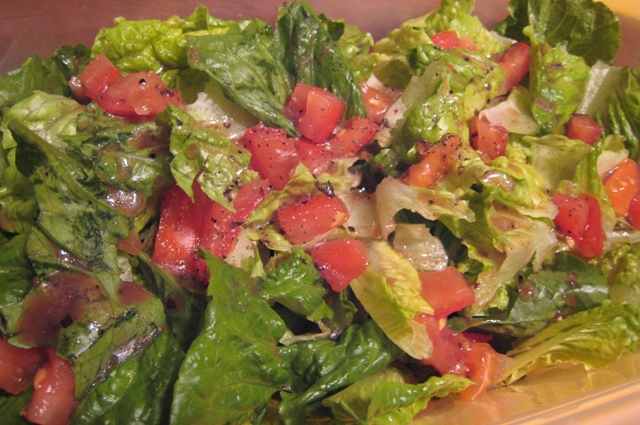 5. Thank your husband when he drives 15 mins. back to the store, when you realize that you picked up the wrong size crutches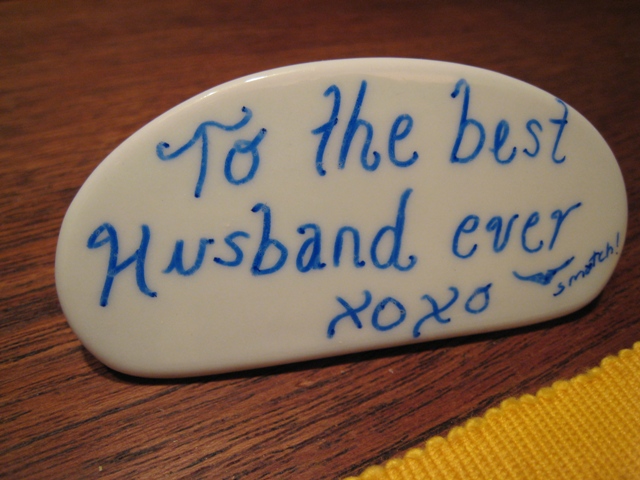 6. Bring a hefty appetite and prepare to be healed!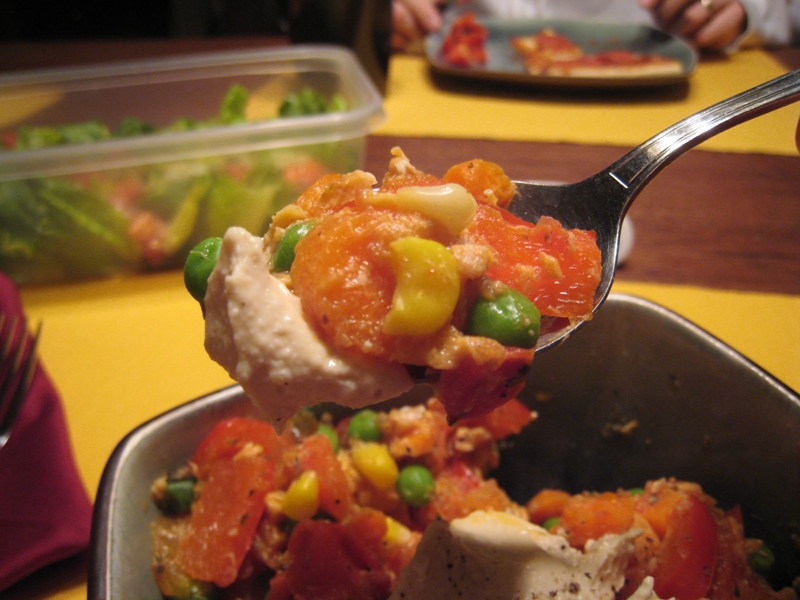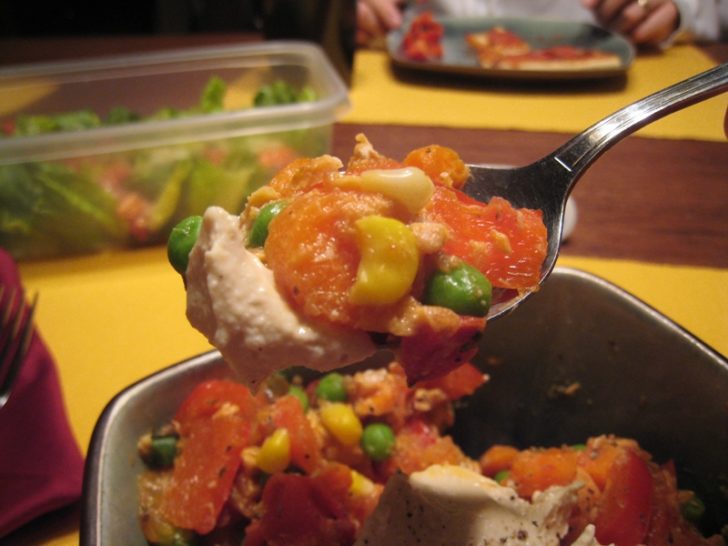 ~~~~~~~~~~~~~~~~~~~~~~~~~~~~~~~~~~~~~~~~~~~~~~~~~~~~~~~~~~~~~~~~~~~~~~~~~~~~~~~~~~~~~~~~~~
Finally, A wrap-up of today's poll:
Who was best dressed at the Golden Globes 2009?
Top 3 from the poll:
1) Salma Heyek (18%)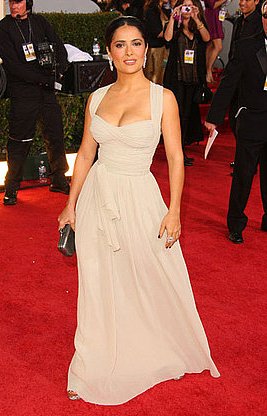 Salma was my fav too!
2) Eva Mendez (13%)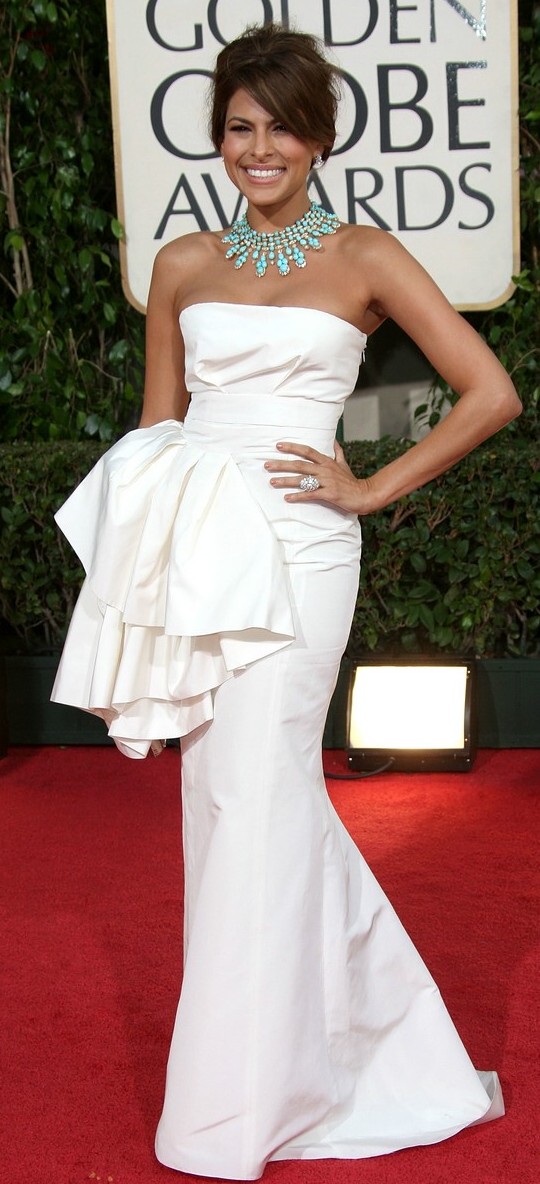 I love her necklace!!!
3) Anne Hathaway (11%)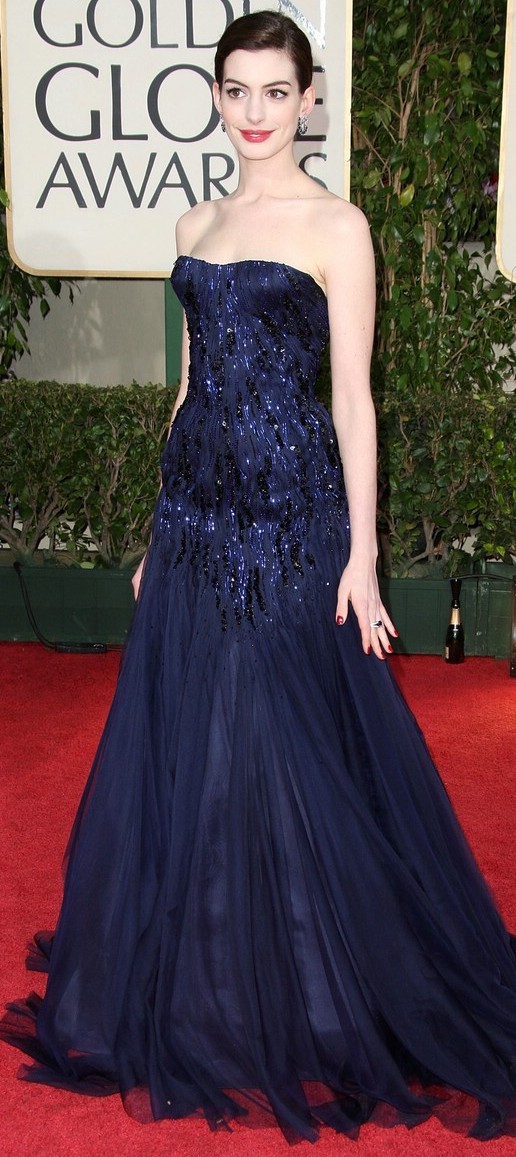 Thanks for voting!
~~~~~~~~~~~~~~~~~~~~~~~~~~~~~~~~~~~~~~~~~~~~~~~~~~~~~~~~~~~~~~~~~~~~~~~~~~~~~~~~
Have a great night everyone! See you on Friday! Hopefully I will wake up a bit less sore tomorrow….
"To live is the rarest thing in the world. Most people exist, that is all."
~Oscar Wilde