Morning everyone!
You wouldn't believe it, but I am feeling so much better today! When I woke up in the middle of the night to go to the bathroom, I was not in much pain at all. The night before, I could barely get out of bed. I am feeling much better today, a lot less pain. I can't believe so much can change in one day. Hopefully this is a sign that I don't have a fracture??
The Dr. I saw yesterday didn't think that I have one, she said I probably am at an injury stage that is 'before a fracture' so hopefully she is right. Let's hope for the best.
My breakfast this morning, included more powerfoods: freshly Ground Flax.
In case you missed my last post on it, check out the benefits of flax here.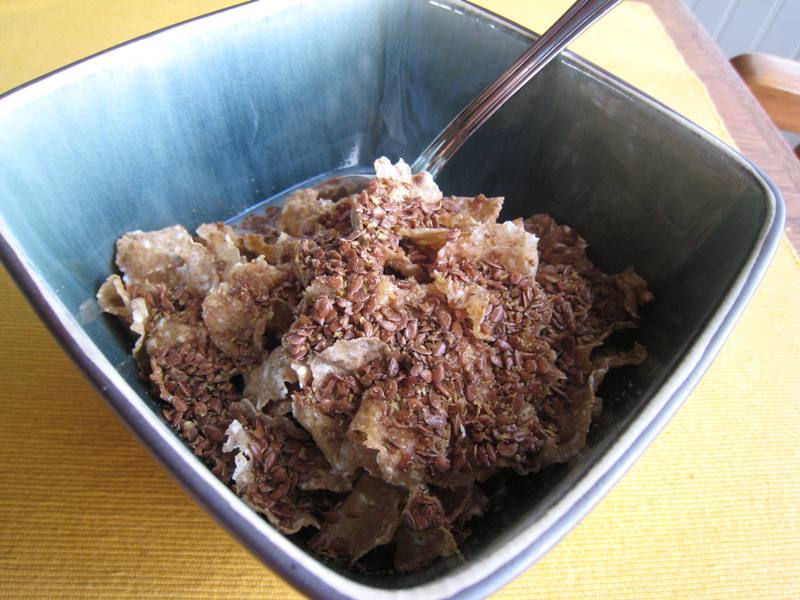 Flax is good for the bones and joints and reduces inflammation….sweet!!
~~~~~~~~~~~~~~~~~~~~~~~~~~~~~~~~~~~~~~~~~~~~~~~~~~~~~~~~~~~~~~~~~~~~~~~~~~~~~~~~~~~~~~~~~~
Golden Globes Fashion Recap: Part 2
Beyonce always looks a bit 'showgirl/prom queen' to me. Am I the only one? Don't get me wrong, she looks nice and her dress flatter her awesome figure, but it would be fun to see her in something totally modern and sleek. Something that doesn't sparkle.

Anne Hathawayis a doll. A porcelain doll. I love that she rocks her pale skin. So many celebs do the spray tan or fry their skin, but Anne is smarter than that. She knows that true confidence is when you can love the skin you're in. (Hey, isn't that a Dove slogan??). I like her dress here. The blue works for her. Although, I would have loved to see her hair with more volume, curly, touseled. It is so severe here I think.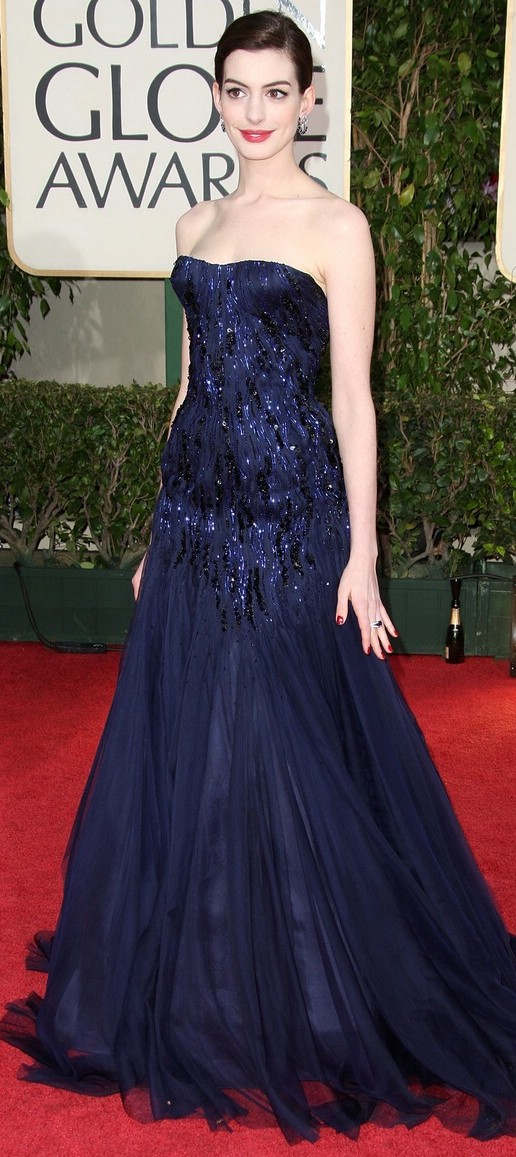 Oh Cameron Diaz. What went wrong? You know me, I am a pink girl, but this dress just isn't working. She has such a killer body and it is hidden.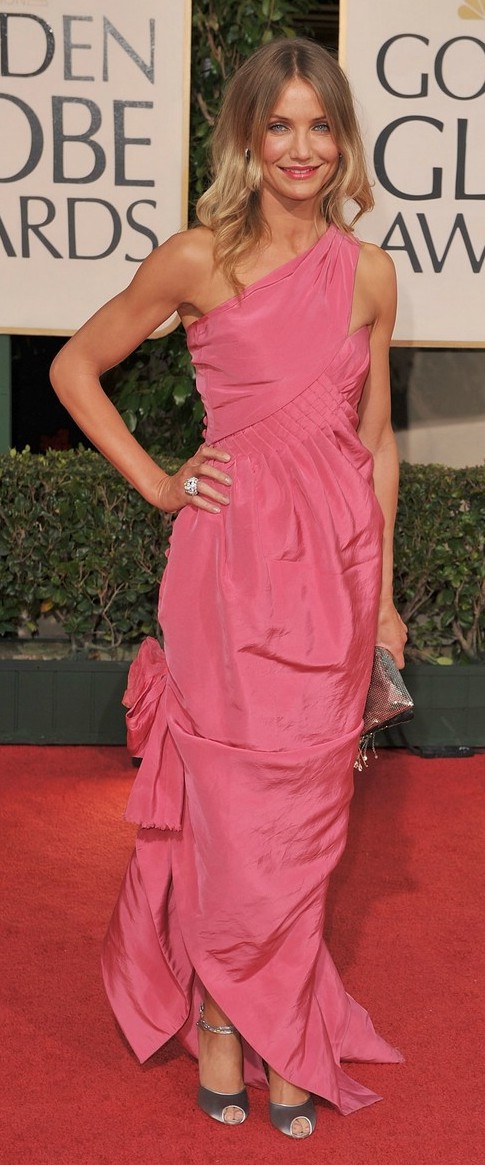 I love when she shows off her legs, like here at the 2003 Golden Globes: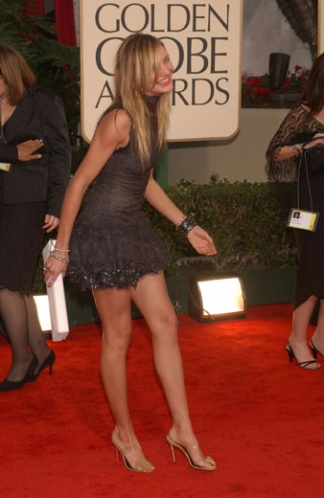 Sure, it's a bit risky, but it worked!
Drew Barrymore. I know she got lots of slack for her hair being so crazy, but I actually loved it. She looked like a 50's pin up doll that night. I love that she went back to a bright blonde. I think it does wonders for her. The dress is quite beautiful. Again, I am not crazy about the mermaid look, but it isn't too bad here.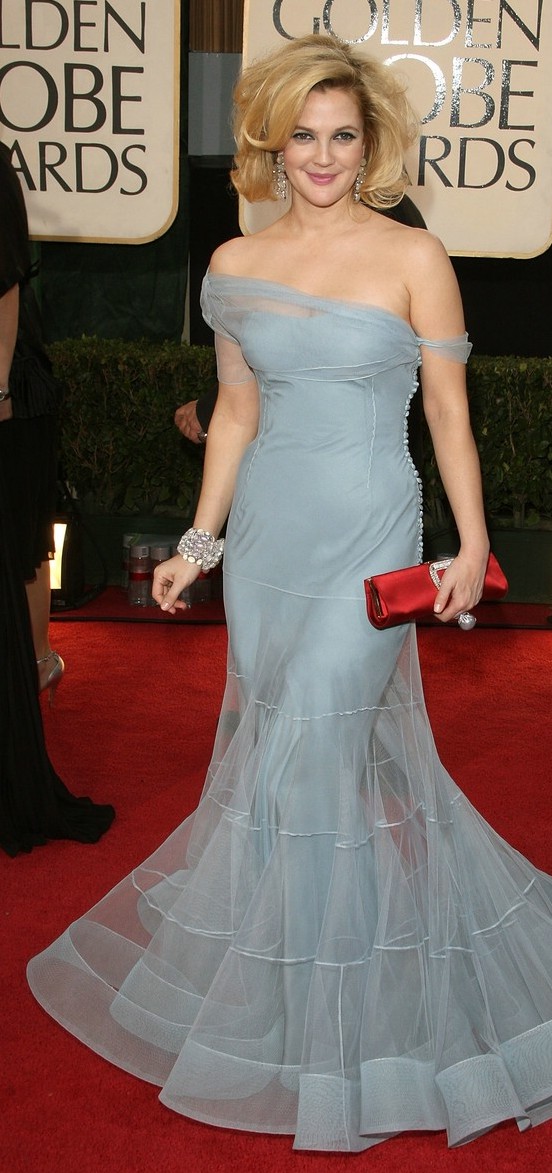 J-Lo. I know she doesn't want to be called that anymore, but it just doesn't feel right calling her Jennifer Lopez. :P One thing Jenn always does is steal the spotlight, whether it is because of a great fashion choice or a bad one. I was not a fan of this shiny, golden globe-esque dress. I think it was unflattering for her figure (even though she does have a great body, you couldn't really tell from this dress).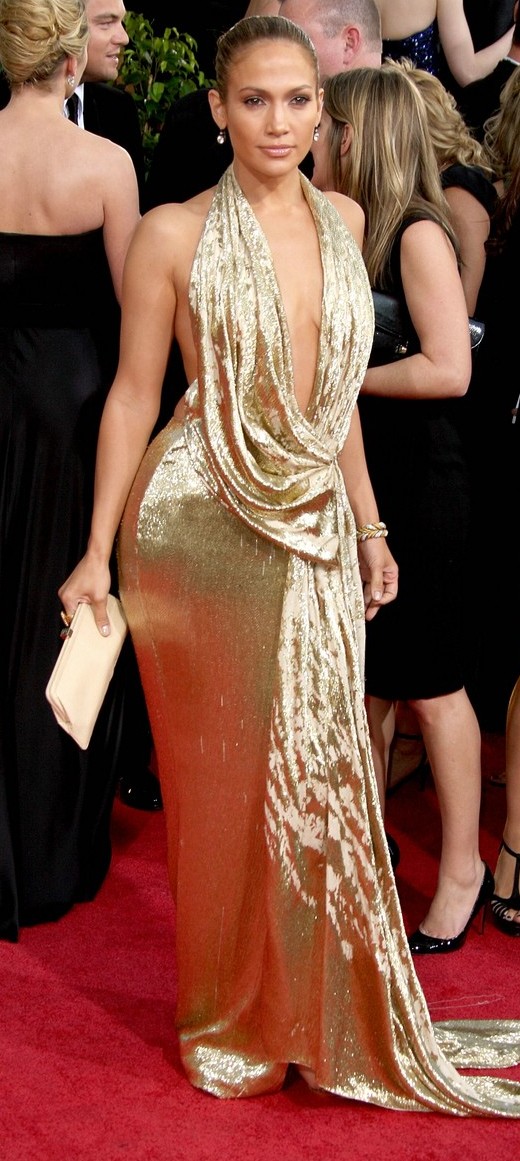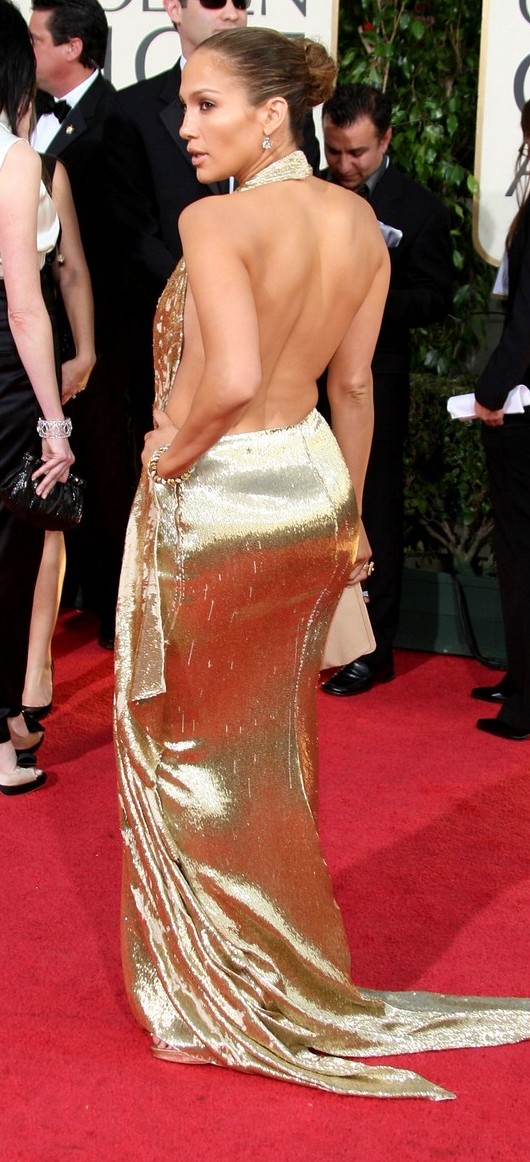 Hayden Panettiere…The dress is great from the waist down, but I didn't like how it made her look like a rectangle on the top. She looks much better in a neckline with some detail, like a V-neck or off the shoulder. I love her hair here though, it is young, fresh, and pretty. She also does the smokey eye look very well! I wish I could pull that off.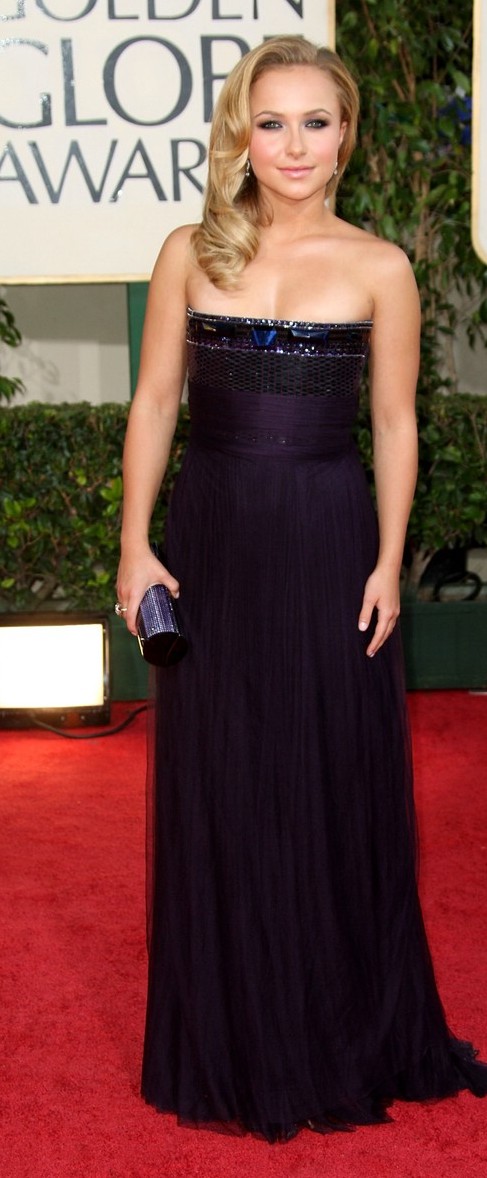 Stay tuned this afternoon to vote for who was WORST dressed!
See you in a bit. I am working from home today and need to get cracking on my presentation. Ciao! :)
Don't forget to enter the Honest Foods Giveaway if you haven't already!
Three more giveaway announcements on the horizon:
Neal Brothers Food products
Mary's Organic Crackers
Oh She Glows Fit Gear
Stay tuned…!