Shortly after dinner last night, I enjoyed a small bowl of some new So Delicious frozen dessert that we picked up at the grocery store. I don't usually buy frozen dessert unless I need it for a special dessert for a group (otherwise I just make Banana Soft Serve!). Normally, I buy Coconut Bliss frozen dessert, but the only problem is that it's very expensive for a tiny container (around $7-8). Last night I opted for this new soy-based kind because it's twice the size and a few dollars cheaper.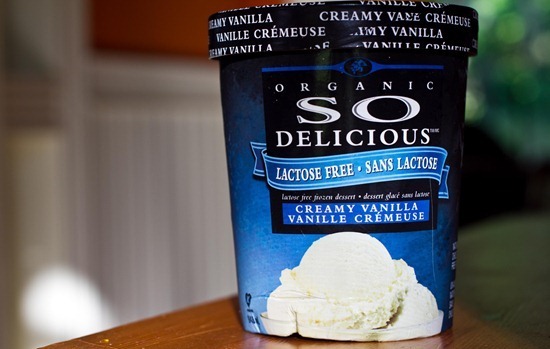 Not even 5 minutes after having a small bowl (maybe half a cup?), I immediately knew something was wrong. The centre of my face started to burn and I walked over to a mirror and my face was the deepest shade of red I've ever seen! I felt like I just got the worst sunburn of my life. The redness quickly spread down my neck, shoulders, chest, and arms, and I knew something I ate was not happy in my body!
Eric gave me a Benadryl pill and we headed for the hospital. I was burning up so I brought an ice pack with me in the car and held it on my red arms. My throat felt like it was a bit swollen and my voice sounded like I had a bit of a cold and I was worried that it would get worse. We waited for about an hour at the ER and then I was brought into see the nurse to get my vitals checked out. Everything was fine and a little while later my body just completely returned to normal, except for my throat which was still a bit sore and a lingering headache. The ER was absolutely packed (with over 5 hour wait time), so we decided to head home now that my reaction had subsided. This morning I woke up with a slight headache, but other than that I feel fine.
The only new food I can think that I had yesterday was this frozen dessert. Everything else I ate was stuff I normally eat every day.
When I got home, I checked out the ingredient list: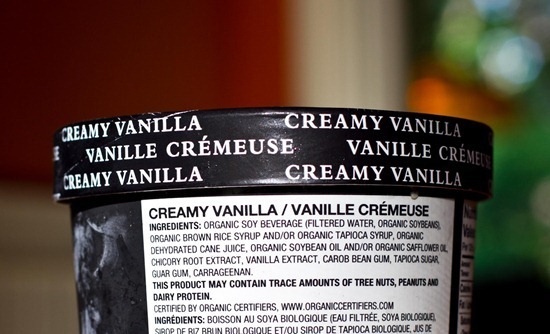 I looked up Chicory Root Extract and apparently it can cause reactions in some people. I wonder if it was that? I also had no idea that the product may contain traces amounts of tree nuts, dairy protein, and peanuts! I know my sister had a really bad reaction to pine nuts before, but I can't imagine there would be much in that tiny bowl I had. I also had an allergy test a couple years ago and everything came back negative. Could it be the Chicory Root or maybe something else? Has anyone else ever experienced a reaction like that? I was just thankful I didn't break out into hives!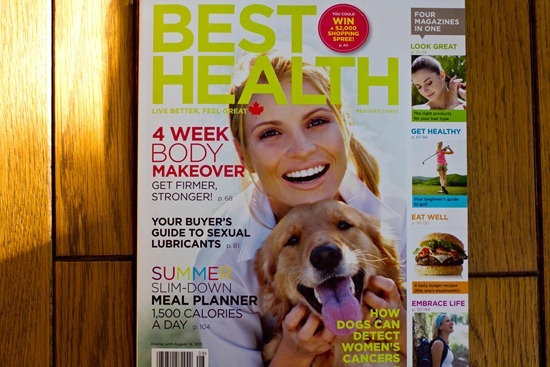 On our way home, I picked up a few Canada Day flags for our get together tonight and also a Best Health magazine. Myself and three other bloggers who won the Best Health Blog Awards are featured in the magazine. This was possible because YOU voted for me, so thank you again for your support!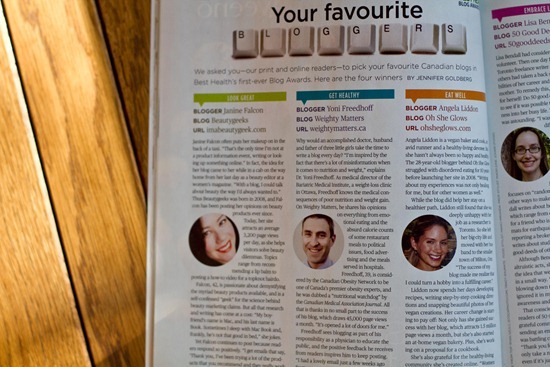 I have a big Canada Day/long weekend BBQ menu post planned, so stay tuned!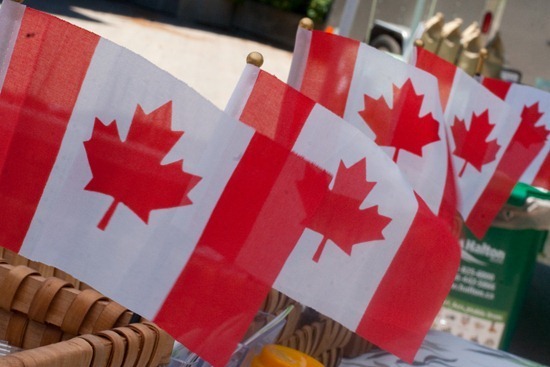 Happy Canada Day!!!!!!!!