The originally scheduled post on French Press Coffee has been postponed for something much more important and, ahem, pressing.
I think you will see why I had to get this off my chest…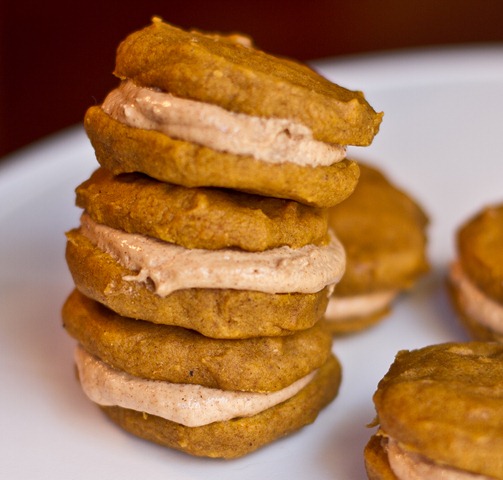 Pumpkin Spice Whoopie Pies are my new favourite Fall treat.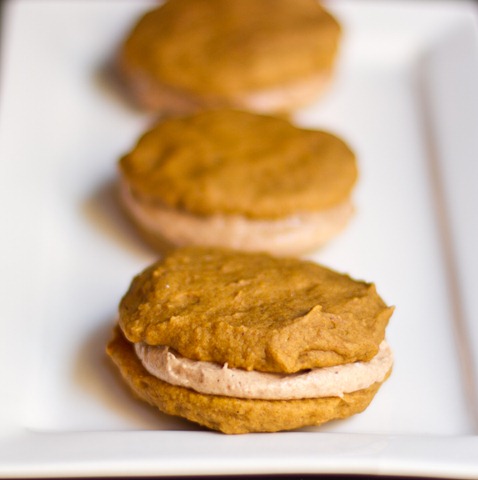 WHOOPIE!
I have always been a huge fan of whoopie pies. They are the perfect combination of whoopie and pie, don't you think?
A bit spongy, a bit cakey, with a fluffy and sweet middle. How could you go wrong? When I became a vegan, I thought my whoopie pie days were long over, but today I realized I could make whoopie like the rest of 'em. ;)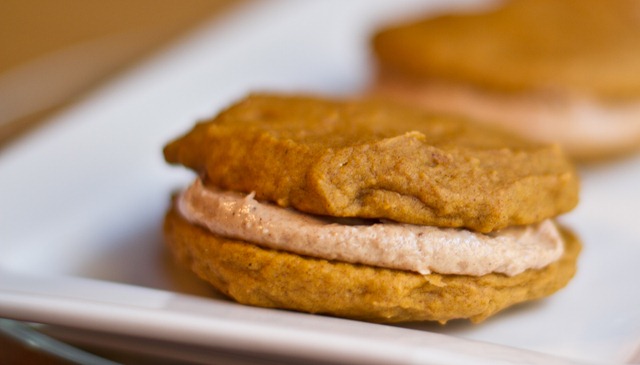 Pumpkin Spice Whoopie Pies (Vegan)
I'm not sure why, but I was expecting these vegan pumpkin spice whoopie pies to be a huge flop. However, they turned out delicious. The combination of spices and pumpkin was spot on. They would make a wickedly delicious Halloween dessert or a fun treat to bring to a Thanksgiving potluck!
Inspired by Martha and Vegan Yum Yum.
Ingredients:
1 heaping cup pureed pumpkin
1.25 cups almond milk
1 tsp apple cider vinegar
1 cup whole-grain Kamut flour
1 cup unbleached all-purpose flour
2 tsp cinnamon
3/4 tsp ginger
1/2 tsp nutmeg
3/4 tsp baking powder
3/4 tsp baking soda
1/2 tsp sea salt
1/2 tsp vanilla extract
1/2 cup Earth Balance buttery spread
1/4 cup organic sugar
1/2 cup Sucanat sugar (or brown sugar)
1/2 tsp blackstrap molasses
Spiced Butter Cream Frosting (without almond milk)
Directions: Preheat the oven to 350F. Line two baking sheets with a non-stick mat or parchment paper. In a small bowl mix together the almond milk and apple cider vinegar and set aside. In a mixer, mix together the Earth Balance and sugars until fluffy. Now add in the heaping cup of pumpkin, molasses, and vanilla extract and mix until fully combined. In a medium sized bowl, whisk together the dry ingredients (flours, spices, baking powder + soda, and salt). Grab the almond milk mixture and slow add about 1/3 of it to the mixer. Mix for a few seconds, stop and now add some dry ingredients. Alternate until everything is mixed well. Scrape sides of bowl as necessary. Now grab your baking sheets and scoop 1-2 tbsp of dough onto the sheet, making sure to leave about 1.5 inches between each cookie. Once you have scooped all your dough onto the pan, wet fingers very well and gently smooth out the dough into a round circle and flatten slightly. Don't worry if it isn't perfect! Bake for about 9-10 minutes and remove from oven, allowing to cool. While cooling, mix your spiced buttercream icing (make sure not to add the almond milk or it will be too runny!). In a baggie or a piping bag, pipe on a thick coating of icing onto one cookie/pie and then take another cookie/pie and press over top. Repeat for all whoopie pies. Makes 12-30 whoopie pies depending on how big you make them.
First things first, mix your sugars and Earth Balance: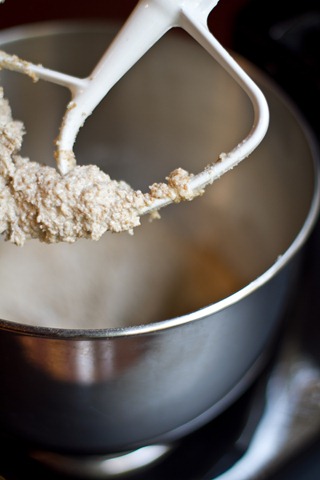 Add in pumpkin, molasses, and vanilla extract…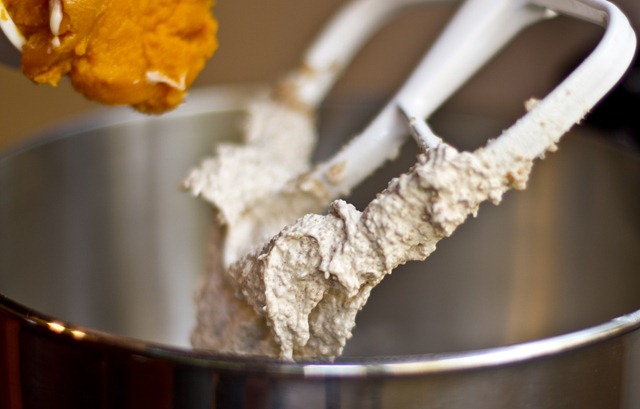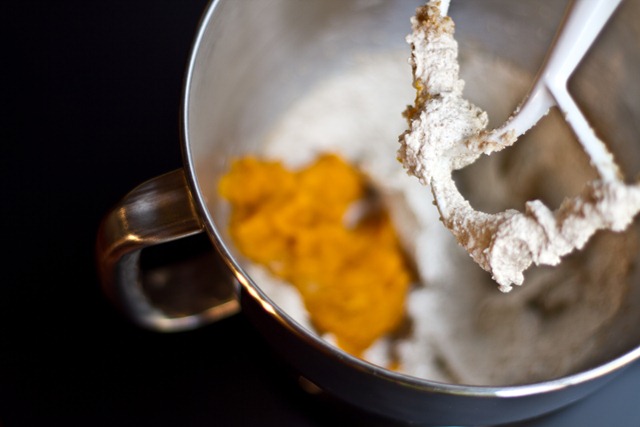 Mix, mix, mix!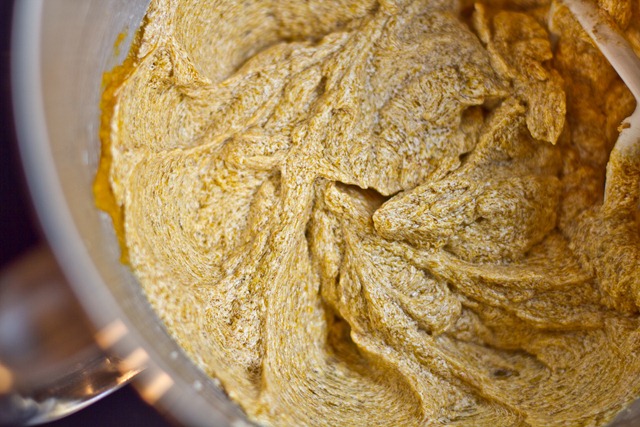 In another bowl, mix your dry ingredients together.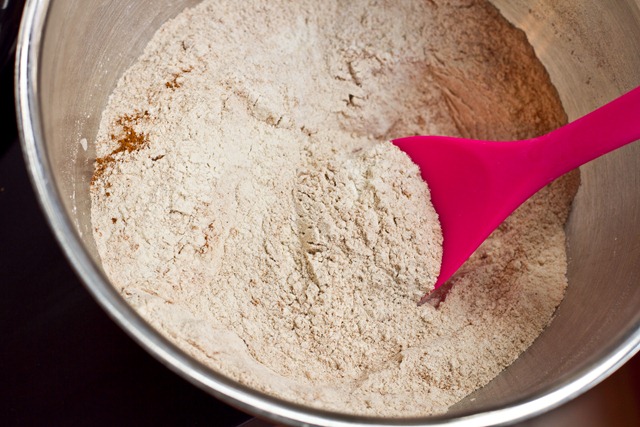 Slowly add in the almond milk mixture alternating with the dry mixture and mix well.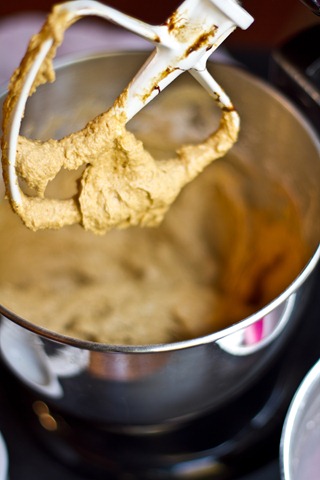 Scoop on 1-2 tbsp of dough per pie. Wet fingers and flatten + smooth out the dough.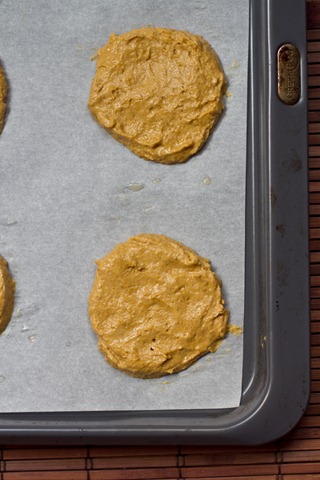 Don't worry, they don't have to be perfect! You can make the pie/cookie thicker than I made it. It really can be adapted to how you like your pies. Personally, I prefer a very high ratio of frosting to pie. ;)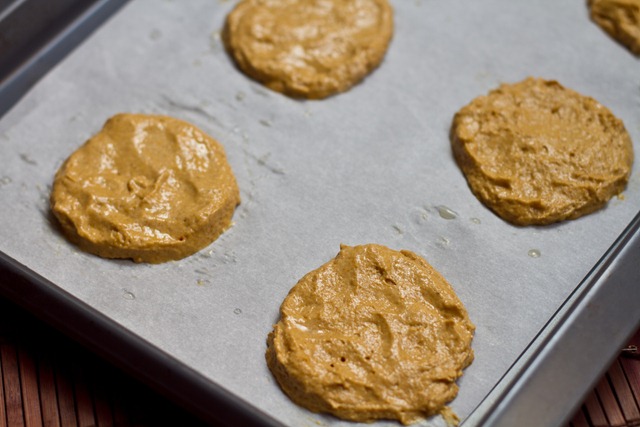 Now mix the Spiced Buttercream Icing! Mmmm. My favourite frosting.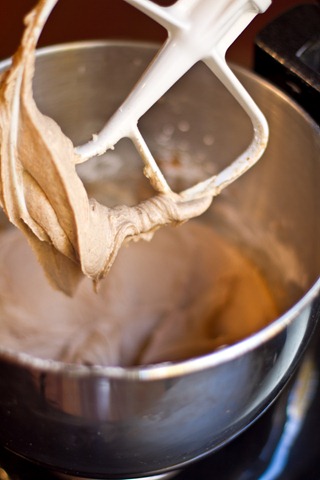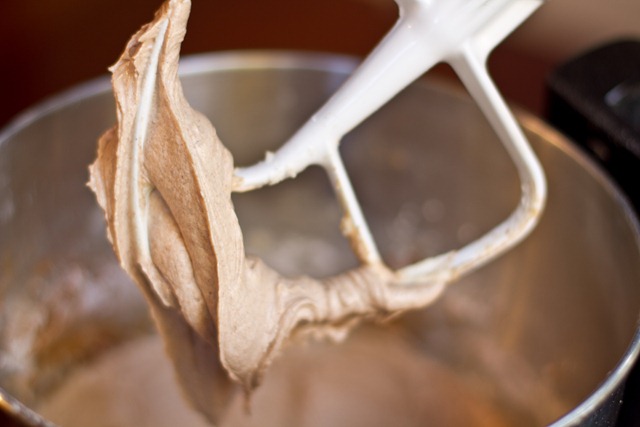 After baking pies for about 9 minutes at 350F, remove from oven and cool.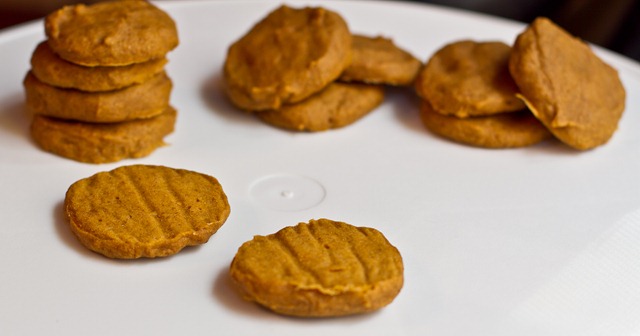 While cooling, grab a baggie or pastry bag and fill interior with frosting.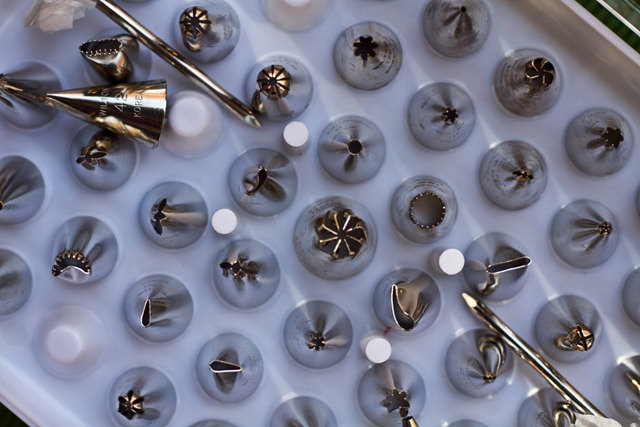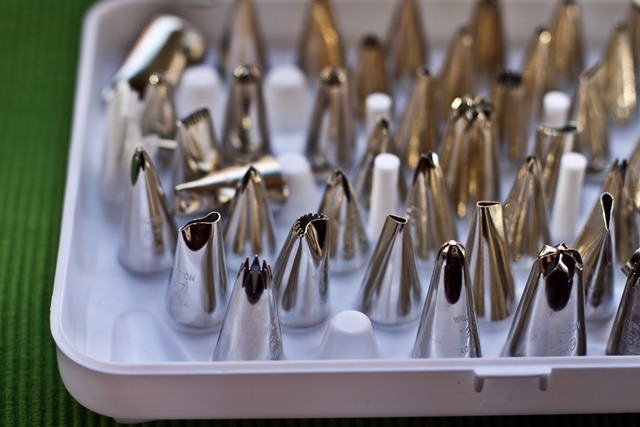 Of course you can spread on the frosting with a wet knife too. I just happen to think piping it on is more fun. :)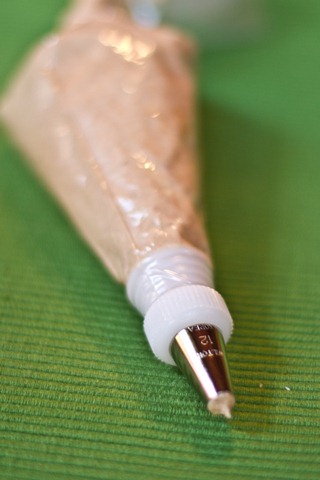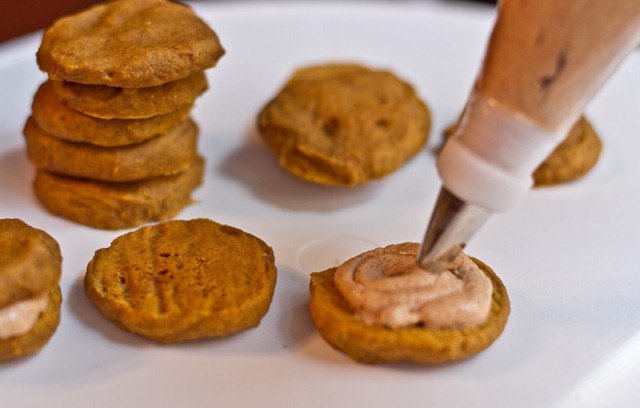 Now smoosh another cookie on top!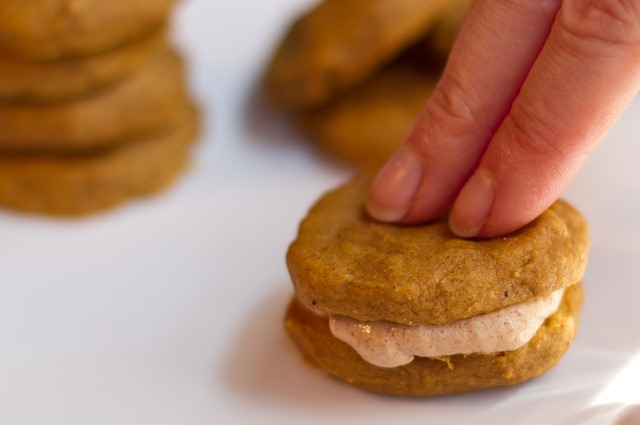 Stuff the first one in your mouth. I hope I didn't need to tell you that, though.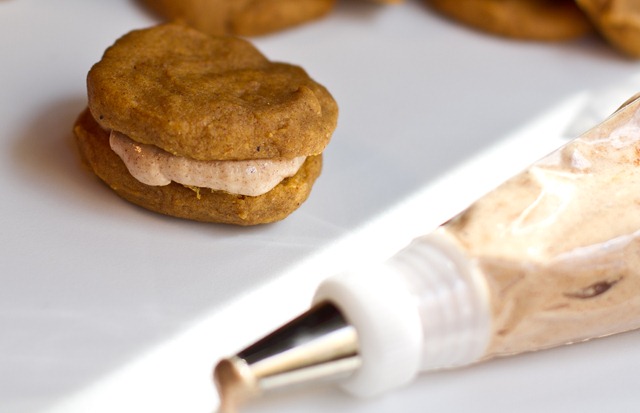 Almost too cute to eat. ;)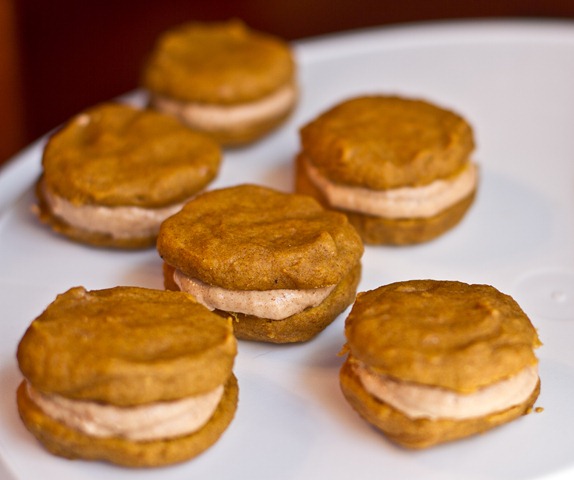 You can make huge pies or itty bitty ones!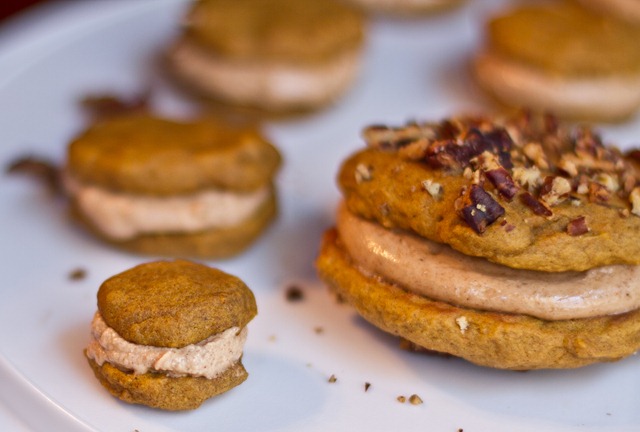 You can even sprinkle on some chopped pecans before baking.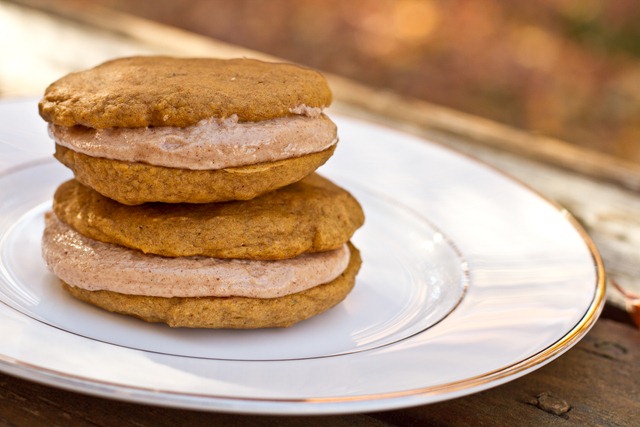 I don't know why, but I thought they were going to be a huge flop. They actually tasted perfect to me. They weren't the most beautiful Whoopie Pies I have ever seen, but I'm not too fussy about that as long as they taste good. :)
Next time, I think I would roll the frosting edges in chopped pecans instead of sprinkling it onto the cookie dough before baking. Other than that, I wouldn't change much at all!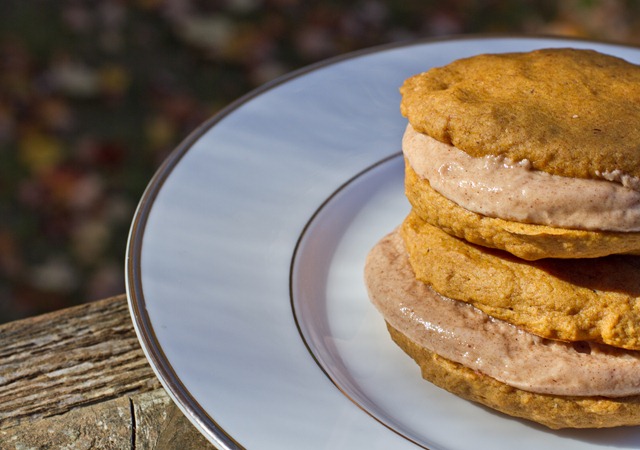 Are you a whoopie pie fan? What flavour combinations do you like?
I'd love to make a chocolate peanut butter variety next. Mmmm. Mint chocolate would be good too.